The New York Knicks Should Still Make Kevin Durant an Offer
Kevin Durant going down with a ruptured Achilles tendon during the NBA Finals has made his free agency decision even more important for the landscape of the league. When healthy, Durant is the best player in the league, and the reigning two-time NBA Finals MVP was well on his way to earning a third had he been healthy for this postseason run.

There is a strong belief that due to his injury forcing him to miss all of next year, he will decide to stay with the Golden State Warriors. He can opt-in to his one-year player option while he rehabs, and then he can enter free agency next year. Does that mean the New York Knicks, who many believed would sign Durant, should still offer him a max deal?

We will look at that question today and determine if it's a good fit for either side.

Reasons Kevin Durant should opt-in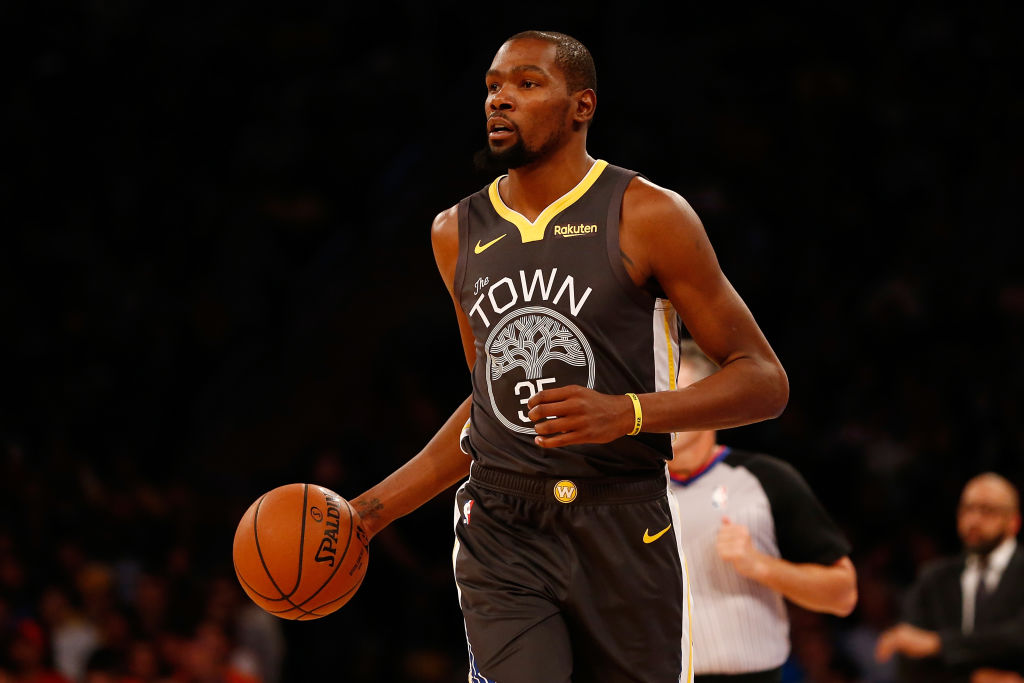 The first reason Durant should stay with the Warriors and opt-in to the final year of his contract is to continue his rehab with the training staff he is familiar with. It doesn't make much sense to join a new team and work with a training staff that he isn't used familiar with after such a devastating injury.

It also makes sense because he will still make over $31 million next season, and he can still sign a long-term deal once he's fully healthy.
Staying with the Warriors is the option with the least amount of speedbumps. He remains with the team that helped him win two titles, rehabs with a medical staff he knows, and then hits free agency in 2020.
Can an offer from the Knicks make him opt-out?
If the Knicks offer him a four-year max contract, he would be able to make $38 million annually. That would make sense for Durant because it secures him a guaranteed contract right away, with no telling how good he will be returning from the injury. When you look at the list of Achilles injuries, the one that stands out the most that came back to play at a similar level before the injury was Kobe Bryant.

Bryant injured his Achilles during the 2012-13 season and averaged 22 points per game in his first significant season of action after that. The major difference is their ages. Bryant was on the tail end of his career and had already lost a lot of the explosiveness he had in his prime. Durant will be just 32 at the start of the 2020 season, and he could still put up great numbers.

Why it makes sense for New York to offer him a deal
It would be foolish of the Knicks not to offer a max contract to Durant based on the potential of him coming back at even 80% of his former self. Kevin Durant at 80% is still a player that can average 22 to 23 points and six or seven rebounds per game, which is still a high caliber on the basketball court.

If the Knicks could pull off signing him, then it could also help them lure other free agents who would salivate at the chance to play with a healthy Durant in 2020.

After missing out on Zion Williamson by sliding to the No. 3 pick in the NBA draft, New York will target several players in free agency. Durant and Kyrie Irving will be at the top of their list. If they signed one of those players, it would still be a great pickup for the franchise, and since each team has a designated salary floor for next season, the team will have money to spend. Why not offer it to the game's most dynamic players?