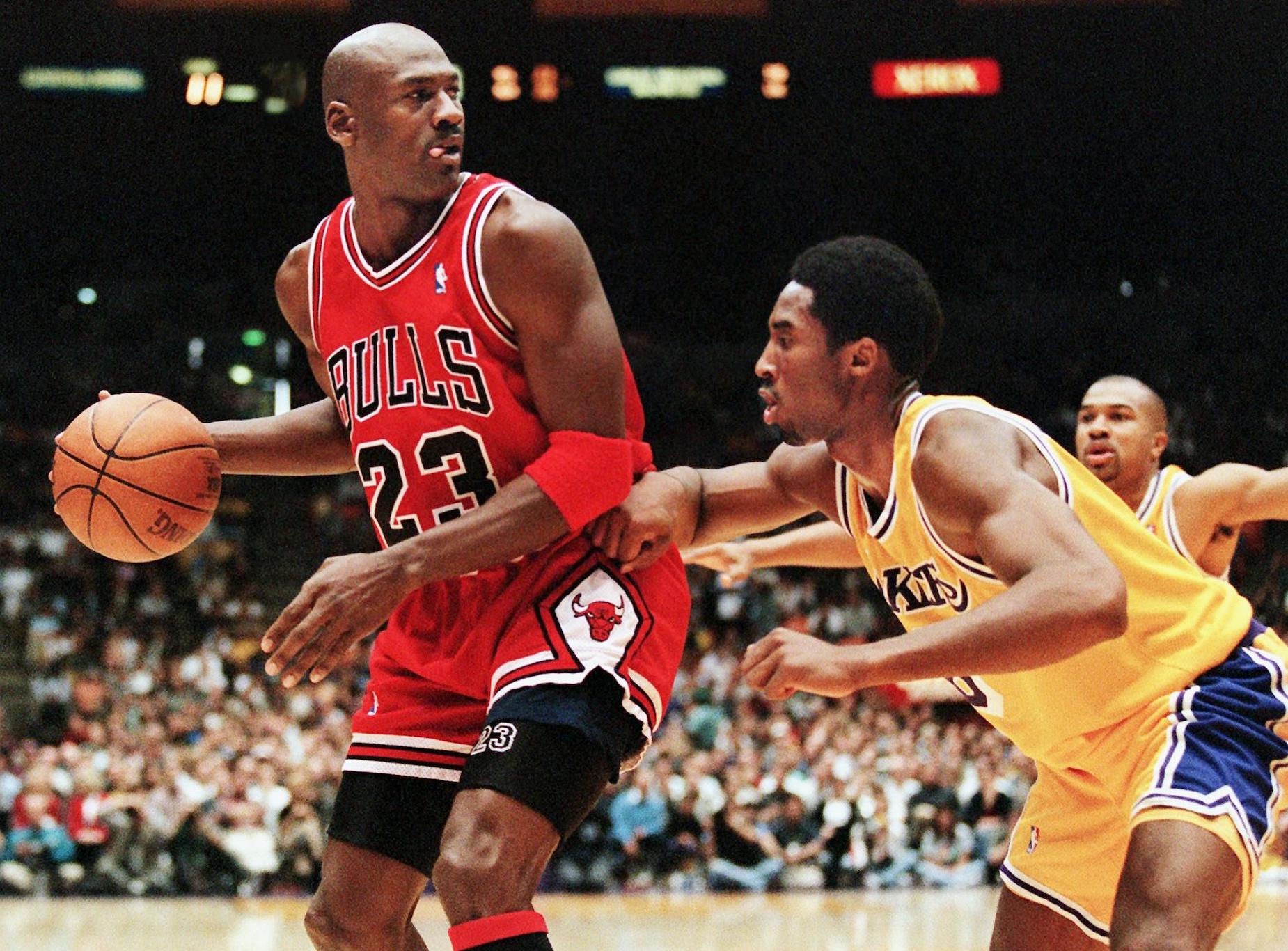 Kobe Bryant Followed Michael Jordan's Footsteps on Both the Dance Floor and the Basketball Court
Kobe Bryant had fancy footwork, both on and off the basketball court.
In the world of basketball, Kobe Bryant and Michael Jordan will be forever linked. Not only were the two men some of the NBA's brightest talents, but they had a personal connection. Bryant idolized His Airness, and the pair eventually came to consider themselves brothers.
Their parallels, however, even extend beyond the basketball court. On one occasion, for example, Kobe followed MJ's footsteps onto the dance floor and decided to improve his game by learning some fancy footwork.
Kobe Bryant reportedly learned to tap dance because Michael Jordan took ballet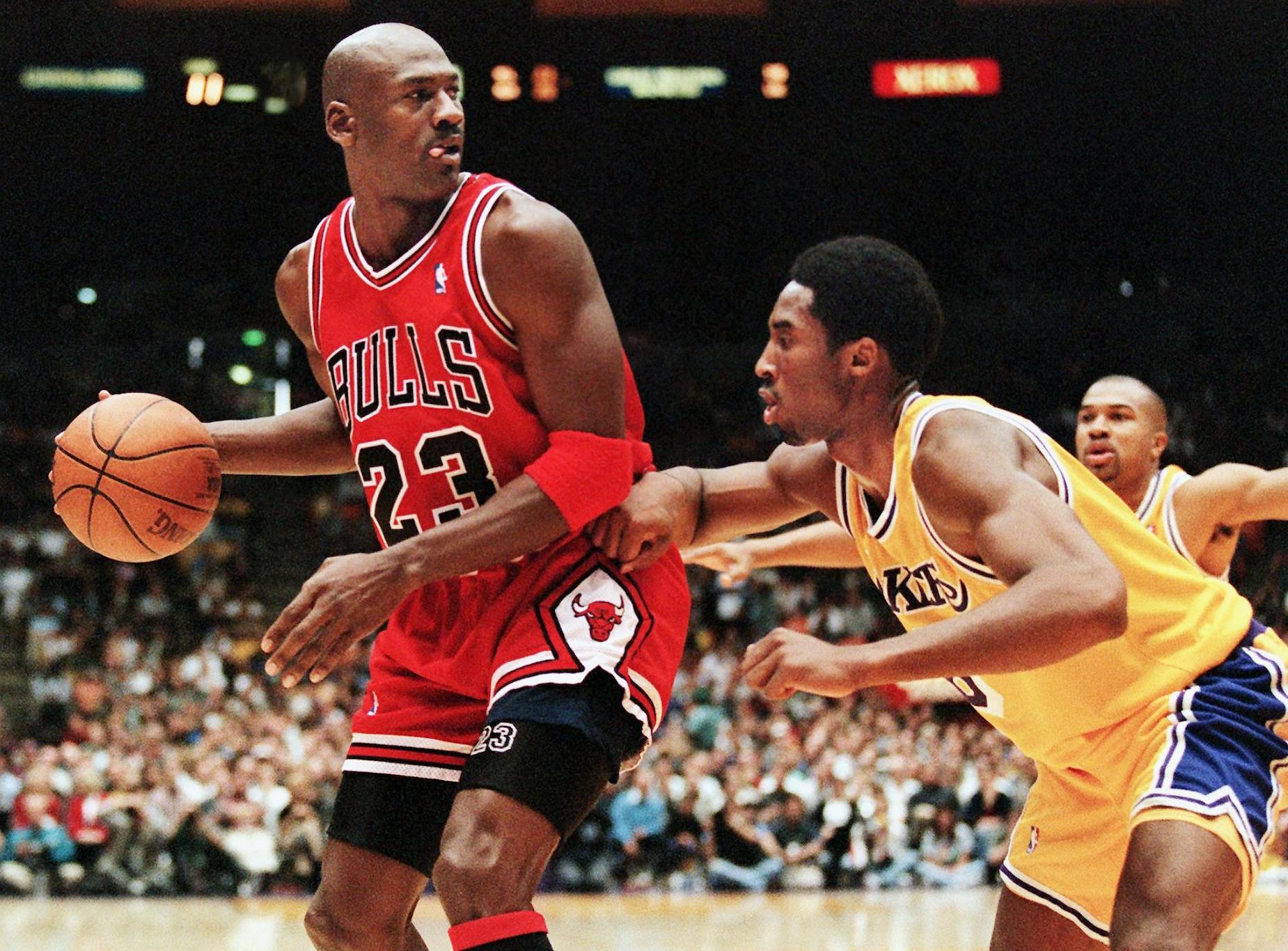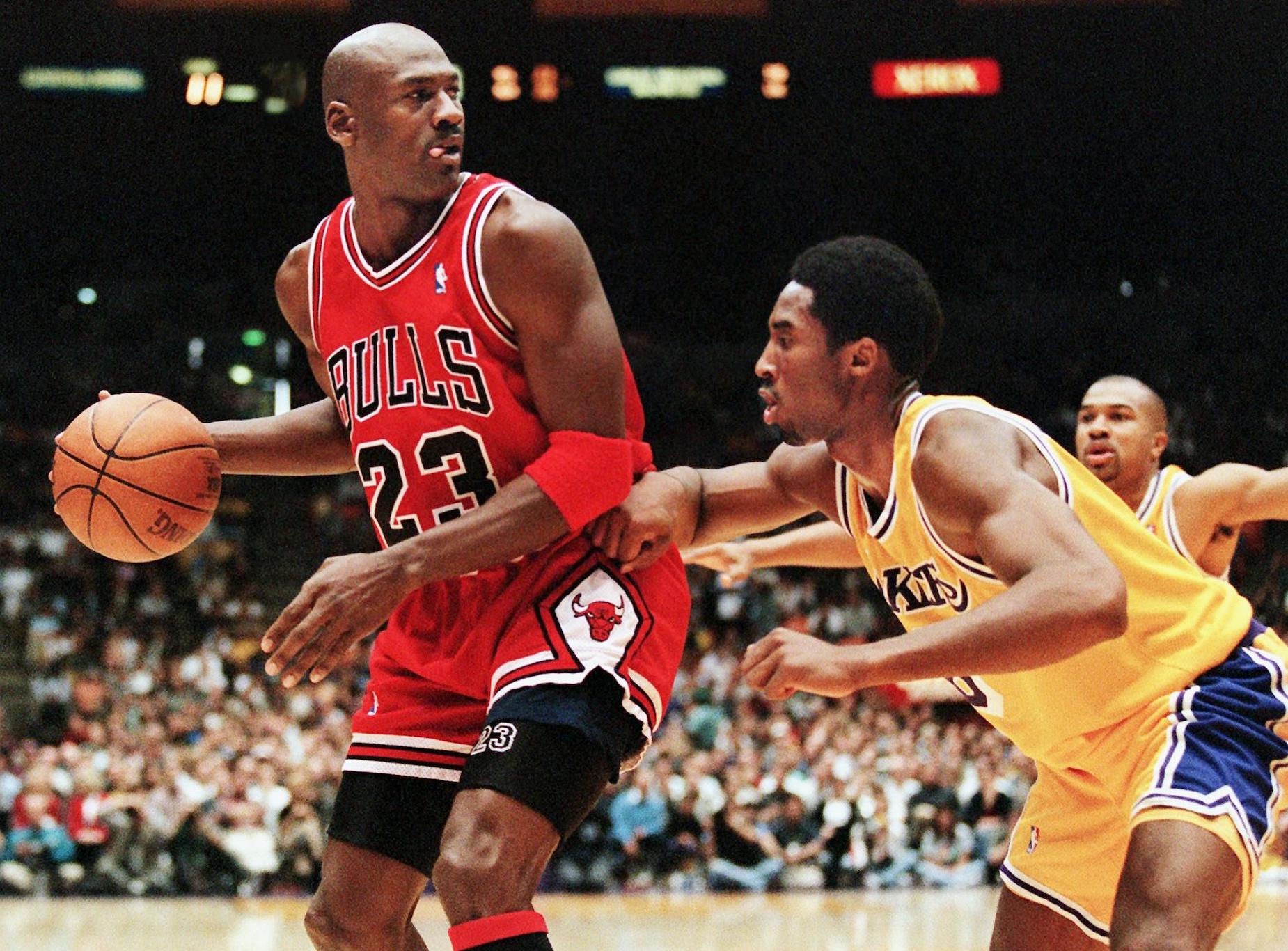 When you imagine Bryant, you probably picture a scowling star willing the LA Lakers to victory. During the late 1990s, though, an aspiring dancer got a different view of the Lakers star.
As recounted in the Hollywood Reporter, Jason Berkowitz moved to California when he got the call to teach Kobe how to tap dance. At the time — summer 1998 — NBA players were locked out, and the young star wanted to use his newfound free time to focus on his footwork.
"I asked him point-blank why he wanted to learn tap, and he told me that he knew Michael Jordan took ballet and as one of his heroes, he wanted to do something similar to learn rhythm, balance, and coordination," Berkowitz explained. "He was doing something to emulate his heroes and to be the best at his craft."
While the two had some unique experiences together, like cutting a trip to buy tap shoes short because fans recognized Bryant, their time together was brief. The lockout ended in 1999 and, with that, Kobe went back to the basketball court.
Kobe told a slightly different story about learning to tap dance
While he didn't want to reveal that he was learning to tap dance during his playing career, Bryant did eventually confirm that he took dancing lessons. His story, however, was a little different than the one that Berkowitz told.
As documented by CNBC, Bryant discussed his time on the dance floor in the book The Mamba Mentality: How I Play. The Lakers star explained that, after spraining his ankle during the 2000 NBA Finals, he realized he needed to strengthen the joint to avoid further problems. Tap dancing did just that, along with the extra bonus of improving his footwork, and he took lessons that summer.
In addition to that differing time frame, Kobe also shared some details that appear to clash with Berkowitz's narrative.
During an interview with Jimmy Kimmel, Bryant explained that he had to get custom tap shoes made rather than simply buying size 14s in a store. He also said that his first dance lesson was full of young kids, which presumably wouldn't be the case if he was taking a private lesson with a professional dancer.
Either way, Bryant's dance lessons fit perfectly with the rest of his character
While both narratives feature some minor differences, the crux of the story remains clear: Bryant took tap dancing lessons in order to improve his game. Based on what we know of the late Lakers star, that shouldn't be any surprise.
During his time on the hardwood, Bryant developed a reputation as a relentless competitor who was willing to do anything to improve his craft. The guard's Mamba Mentality became the stuff of legends. Stories emerged like urban legends, recounting how Kobe would practice without a basketball, study the referee's rule book to gain a tiny advantage, and put himself through all sorts of drills.
Especially during the early days of his career, Bryant wanted to follow in Michael Jordan's footsteps. By going to extreme lengths to improve during the offseason — and literally learning to dance as His Airness did — he managed to do just that.
Fittingly, Jordan will be presenting his "little brother" during the class of 2020's belated Basketball Hall of Fame induction ceremony.