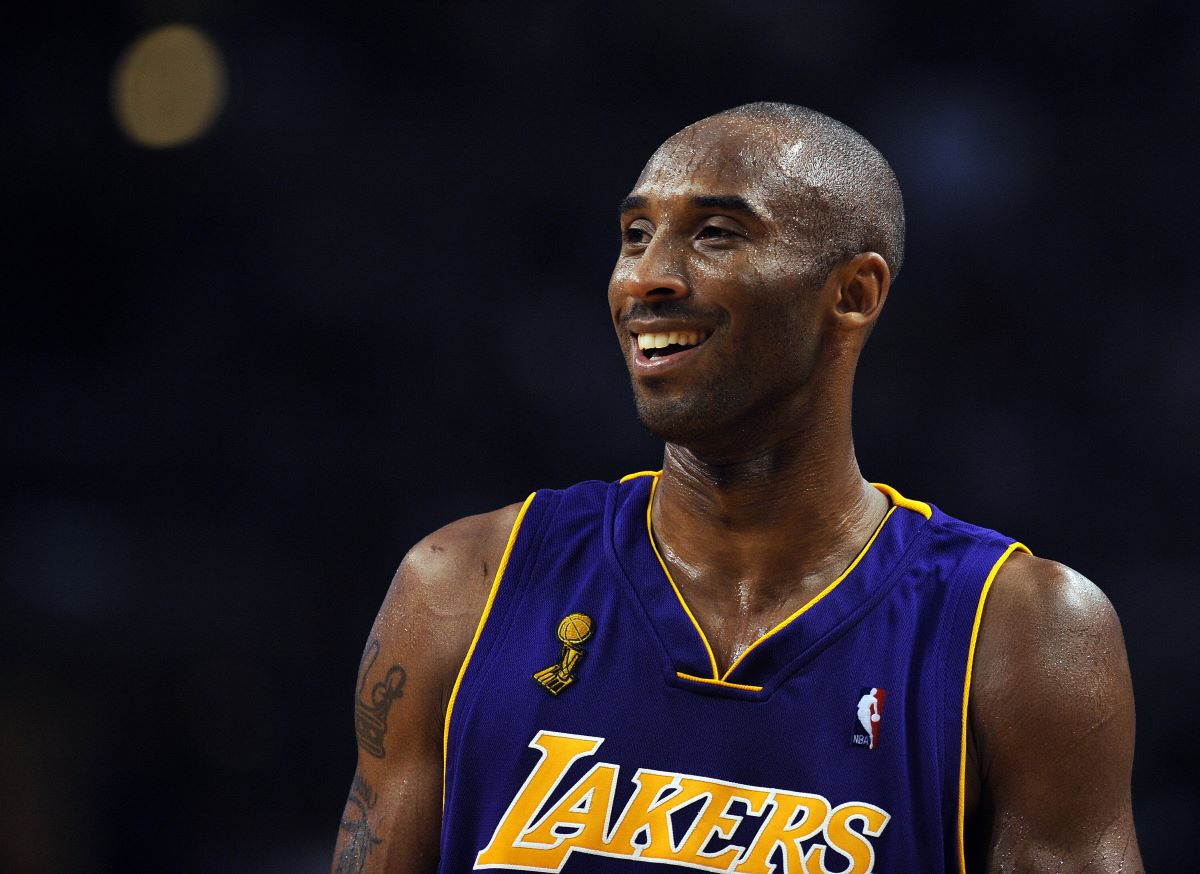 Kobe Bryant Had Honest Response to Why He Didn't Pass Ball to Certain Players: 'Why the F— Am I Gonna Pass Them the Basketball?'
It shouldn't come as a surprise that Kobe Bryant had an honest and NSFW response when he was asked why he didn't pass the ball to certain teammates.
The late great Kobe Bryant never sugarcoated things when it came to basketball. He always spoke his mind and wasn't afraid to hurt feelings.
That's why it shouldn't come as a surprise that the Los Angeles Lakers legend had an honest and NSFW response when he was asked by a coach why he didn't pass the ball to certain teammates.
Kobe Bryant had a reason why he didn't pass certain players the ball
Lakers assistant coach Phil Handy has worked with some of the best players in NBA history. He won championships with LeBron James on the Cleveland Cavaliers and Lakers and one title with Kawhi Leonard on the Toronto Raptors.
However, Bryant may be the most competitive player Handy worked with. The Black Mamba was like Michael Jordan in the sense that he didn't tolerate foolishness taking place at practice. If he saw players goofing around and not working hard on their craft, Bryant wouldn't pass those players the ball during games because he didn't trust them.
On the most recent episode of All The Smoke with Matt Barnes and Stephen Jackson, Handy said he once asked Bryant why he was such an a-hole, and the five-time champion gave an honest answer.
"He said, 'Phil, man, some of my teammates don't understand the work,'" Handy said. "He said, 'I see dudes walk into practice 10 minutes before practice, and they leave right after. Why the f— am I gonna pass them the basketball? I don't respect their work ethic. I'm in here busting my a– every day trying to perfect my craft, and these dudes don't wanna work on their games. I don't trust them. So I'm not gonna pass them the basketball.' I was just like, man, I respect that."
Bryant was labeled as a ball hog by pundits throughout his career. However, after hearing this story by Handy, it makes perfect sense why the two-time Finals MVP didn't pass the ball to certain Lakers teammates. He didn't want to waste a possession by giving the ball to a player who didn't take the game seriously and work on his game tirelessly as he did.
The players Kobe Bryant did trust came through in 2009 and 2010
After the Lakers traded Shaquille O'Neal in the summer of 2004, Bryant was the No. 1 option on offense and had the ball in his hands a lot. However, despite putting up incredible scoring numbers, the All-Star shooting guard didn't lead his team back to the Finals until 2008, when he got major help in Pau Gasol.
The Lakers lost to the Boston Celtics in the 2008 Finals. However, Bryant finally had a legitimate No. 2 option in Gasol and teammates he could trust in the clutch. As a result, he led LA to back-to-back titles in 2009 and 2010 over the Magic and Celtics. Gasol and Derek Fisher played big roles in both championships, while Metta World Peace hit a clutch 3-pointer in Game 7 of the 2010 Finals with a minute left to give the Lakers a six-point lead off a Bryant pass.
There is zero chance Bryant would have passed the ball to World Peace in that clutch scenario if he didn't respect his work ethic and dedication to the game. You had to earn Bryant's trust before you got the ball from him, and World Peace had clearly accomplished that.
Kobe's legacy will live on forever
Bryant may tragically no longer be alive, but his legacy and spirit will certainly live on forever. For example, Phoenix Suns All-Star Devin Booker is being called the next Bryant since he's establishing himself as an assassin scorer who has every scoring skill it takes to become an all-time great and isn't afraid of big moments.
Jordan is the greatest shooting guard in NBA history, but Bryant isn't too far behind him. The Lakers icon averaged 25.0 points during his Hall of Fame career and is the fourth-leading scorer in NBA history. He's also second all-time in points scored in a single game (81).
No Lakers player will ever wear Nos. 8 or 24 again. That's how dominant Bryant was: He had two Hall of Fame careers, one while wearing No. 8 and the other while donning No. 24.
Stats courtesy of Basketball Reference.