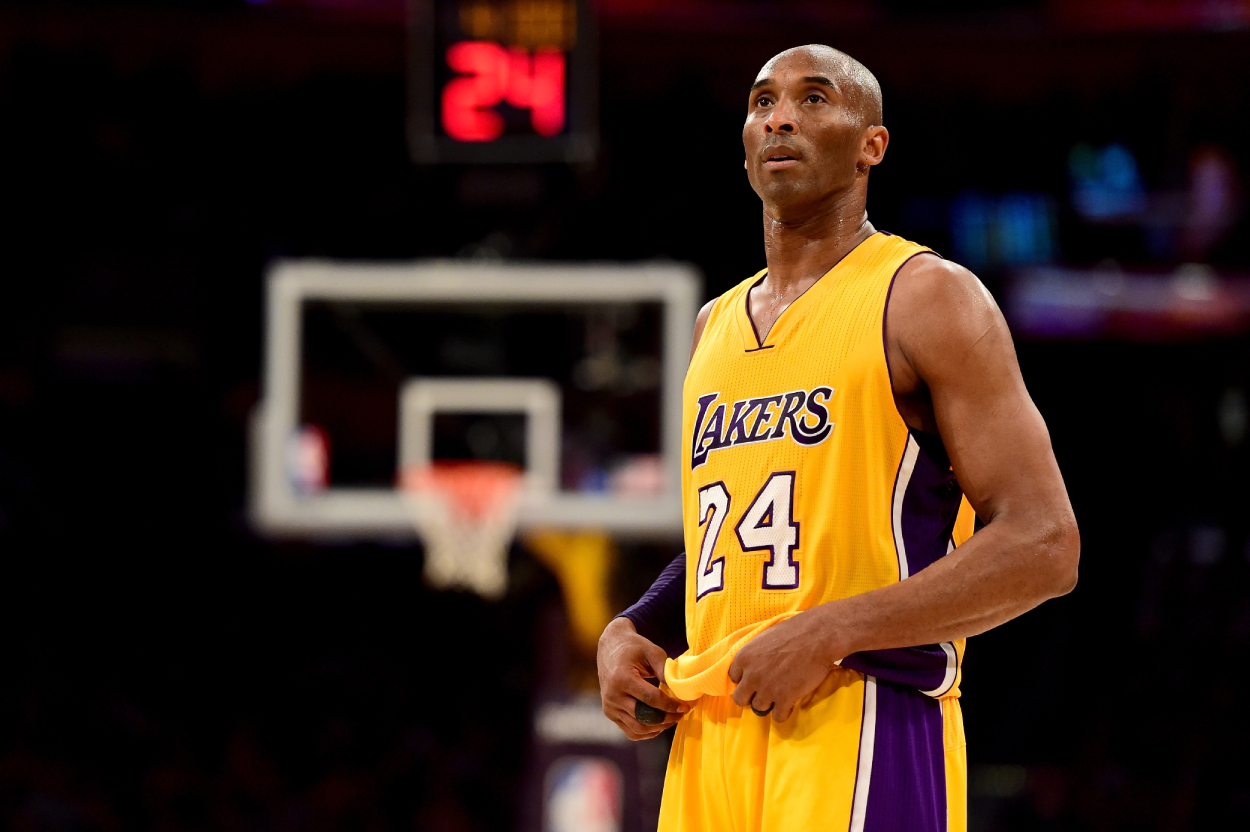 Kobe Bryant Admitted That Some of His Most Legendary Qualities Were Big Problems, but 'the Things That Make a Person Average Are Also Problems'
Kobe Bryant's hard-working qualities made him an NBA legend, as they led to him winning five NBA championships, becoming a top-five career scorer and a Naismith Memorial Basketball Hall of Famer, and earning 18 All-Star selections. However, the former Lakers star said those traits that made him great had their downside as well.
There will never be another Kobe Bryant. Sure, many people compared Bryant to Michael Jordan, as their games were nearly identical, and they both had an intense competitive drive that no one has been able to emulate since. But the fear Bryant put into his fellow NBA players might have even surpassed how others felt about playing with or against Jordan. Mamba didn't care who you were; if you weren't going to work hard, he didn't want anything to do with you.
However, those qualities that made him great didn't lead to the former Los Angeles Lakers star just getting everything he wanted. He admitted that his signature traits, the attributes that made him a legend, were also problems.
Kobe Bryant was one of the hardest workers to ever live
It took hard work and dedication for Kobe Bryant, the 13th pick in the 1996 NBA Draft who only scored 7.6 points per game as a rookie, to become the legend he did for the Lakers.
Even in his first year, Bryant would come to practice early and stay late.
"I came in one time … and I heard the ball bouncing. No lights were on. Practice was at about 11, it was probably about 9, 9:30," Bryant's former coach and teammate Byron Scott said to Business Insider in 2017. Scott played with an 18-year-old Bryant when he was 35 years old. "And I go out to the court and I look, and there's Kobe Bryant. He's out there shooting in the dark. And I stood there for probably about 10 seconds, and I said, 'This kid is gonna be great.'"
And once practice began, he treated it like a Game 7. 
"Literally, every day was Game 7 when we started scrimmaging. The guy was as driven as any guy I've ever known," former Lakers player Jon Barry, who played with Bryant during his second NBA season, said on The Dan Patrick Show.
Since Bryant worked so hard, he wanted everyone else to work hard, too. He had times when he didn't get along with teammates like Shaquille O'Neal. The former NBA superstar even threw away his fellow Lakers players' shoes (they were wearing Kobes) because they were "soft," according to a tweet from Lou Williams.
Bryant knew how much work it took for him to be great, so he wanted others to put in just as much effort. But the five-time NBA champion also realized those legendary qualities had their negative aspects as well.
His Mamba qualities had their downside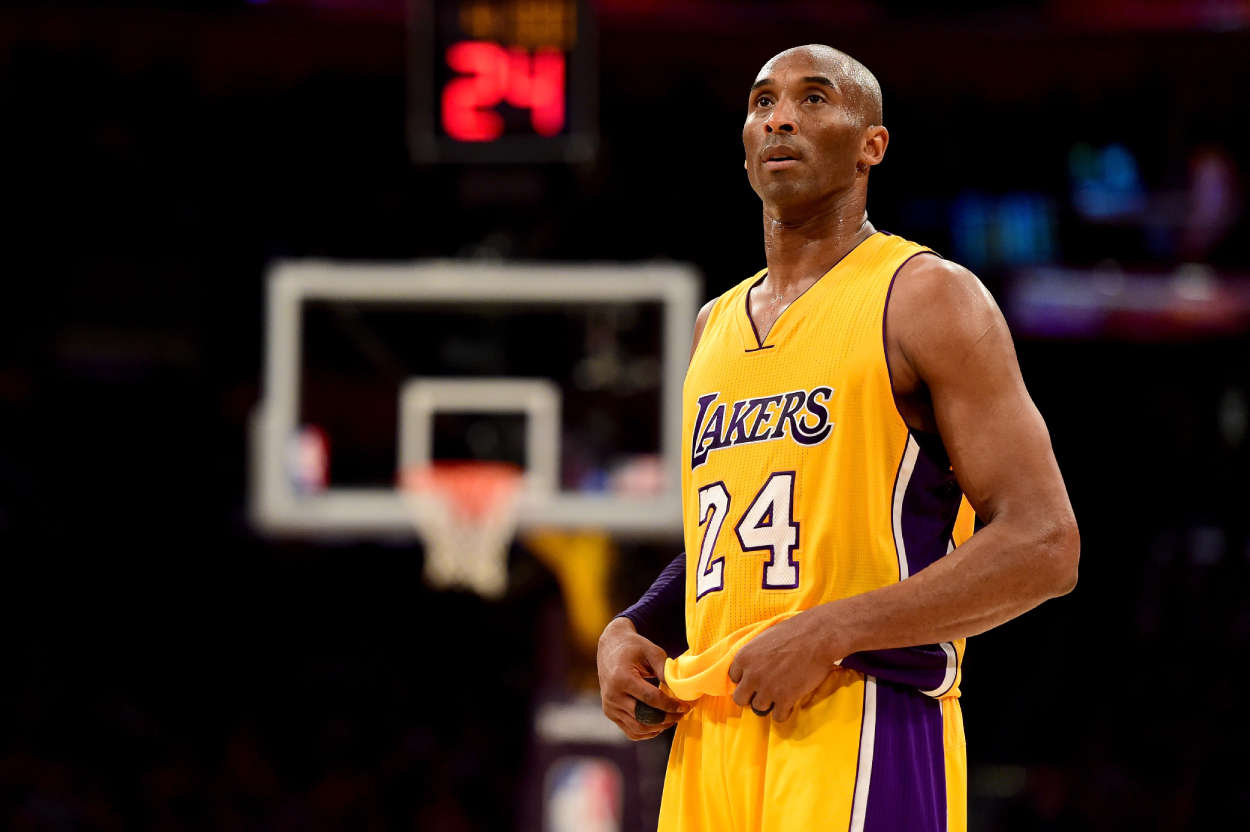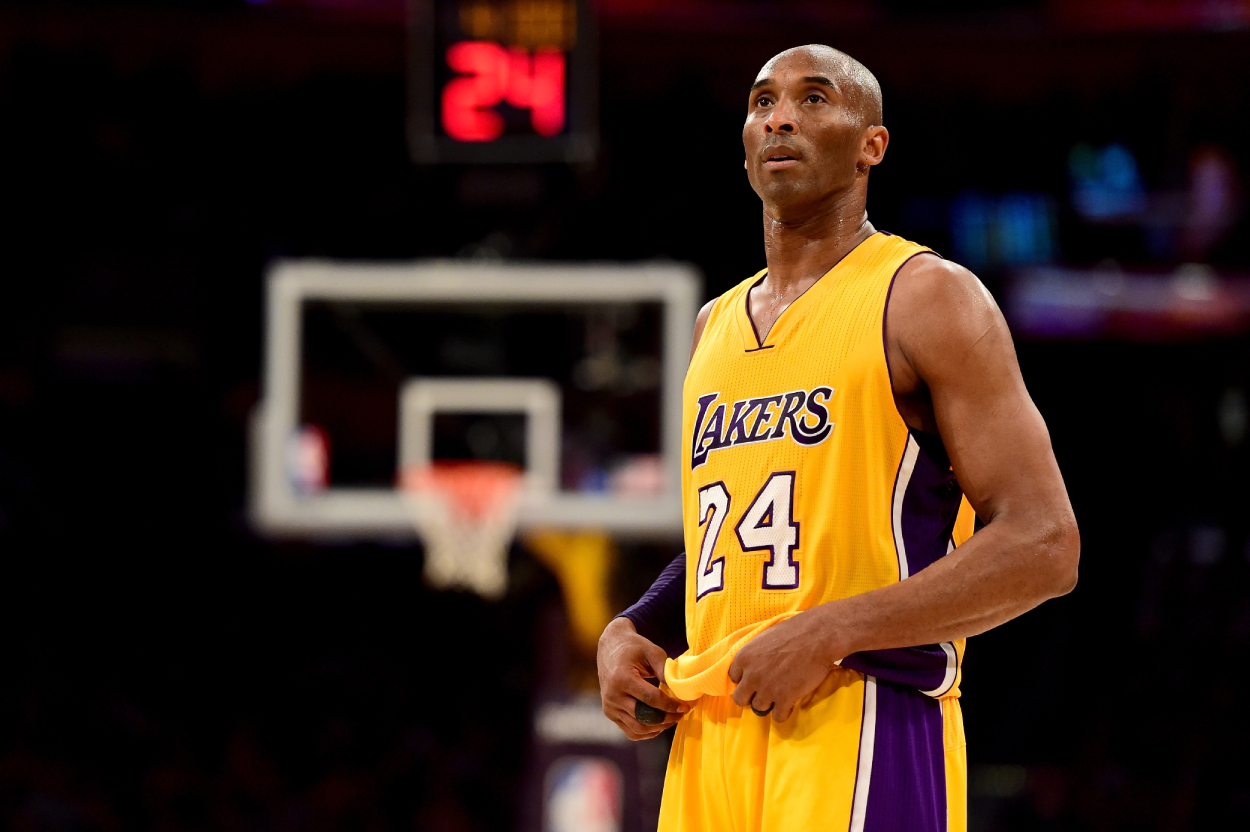 In 2015, Bryant spoke to GQ and discussed how those traits that everyone grew to love about him — the qualities that made him a legend — were also problems.
"Oh, yeah. But the things that make a person average are also problems," he said to GQ. "The things that make someone not good at anything at all are a problem. If you want to be the greatest of all time at something, there's going to be a negative side to that. If you want to be a high school principal, that's fine, too — but that will also carry negative baggage."
The 2007-08 NBA MVP even admitted that his ambitions might have cost him some great friendships because he could never be a "great friend."
"I can be a good friend. But not a great friend," he said, per GQ. "A great friend will call you every day and remember your birthday. I'll get so wrapped up in my s—, I'll never remember that stuff. And the people who are my friends understand this, and they're usually the same way. You gravitate toward people who are like you. But the kind of relationships you see in movies — that's impossible for me."
He continued: "I have good relationships with players around the league. LeBron and I will text every now and then. [Kevin Garnett] and I will text every now and then. But in terms of having one of those great, bonding friendships — that's something I will probably never have. And it's not some smug thing. It's a weakness. It's a weakness."
Kobe Bryant still formed bonds around the NBA
Kobe Bryant may have thought he was never going to have "bonding friendships," but the two-time NBA Finals MVP may have actually formed more bonds than he realized.
Bryant mentored numerous younger players in the league. He also left a lasting impact on various teammates and rivals, which proved just how important he was to them as a person and basketball player.
"I could ask him anything, no matter how nervous or how fearful I was," Kyrie Irving said after Bryant's death, per CBS Sports. "He was easy to approach with those type of questions with what goes on in a day-in and day-out basis on chasing something that's bigger than yourself."
No matter how many years pass, Bryant's Mamba qualities will live on through players like Irving, who will, hopefully, then pass them on to the next generations.
Stats courtesy of Basketball Reference