Kobe Bryant's 1 Answered Text Led to Him Forming a Close Bond With a Former NBA Star and His Daughter: 'You Love Mine, I Love You'
Fans remember Kobe Bryant for giving it his all on the basketball court with the Los Angeles Lakers. He wanted to win at all costs, and it showed in the way he played; he was one of the greatest players to ever do it.
However, Bryant's legacy reached — and still reaches — well beyond basketball. He took pride in being a girl dad and helping his daughter Gianna become a talented basketball player herself.
Before his and Gianna's tragic death in 2020 — and the deaths of seven others, including two of Gianna's teammates, their family members, and an assistant coach — Bryant coached her eighth-grade club team, and they eventually added the daughter of another former NBA star. The decision to bring the girl in ultimately led to Bryant forming a close bond with her and her dad.
The two hoopers were former two-time All-Star Zach Randolph and his daughter MacKenly.
Kobe Bryant coached his daughter Gianna's eighth-grade team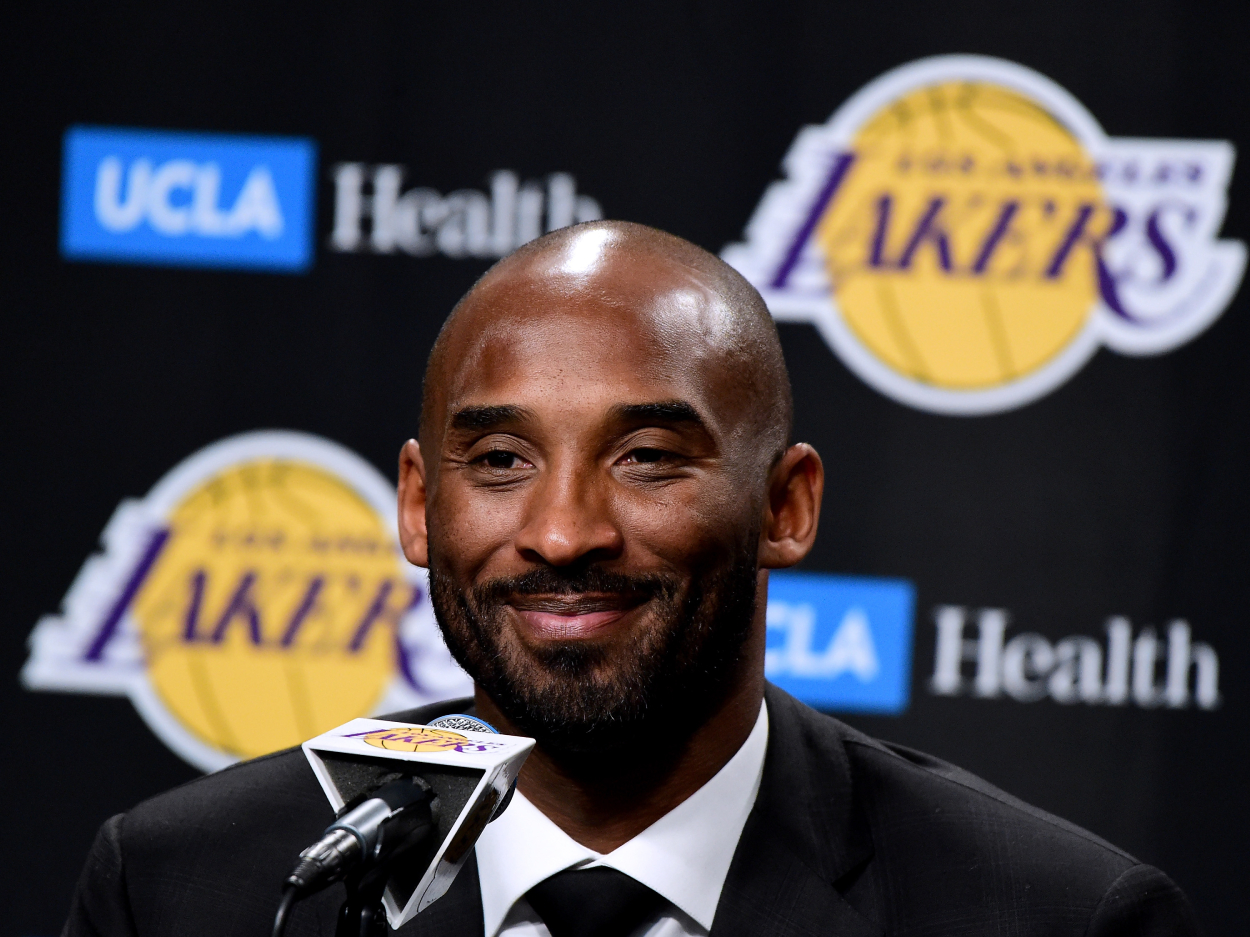 After Kobe Bryant's legendary career, the five-time NBA champion passed his knowledge to the younger generation as he coached his daughter Gianna's eighth-grade club team, Team Mamba.
Of course, when it came to basketball, Bryant took everything seriously. And that's what he did with Team Mamba.
"Kobe ran them like a real pro team," Randolph said on the July 15 episode of All The Smoke. "… I'm talking about every day, got trainers, we're on the beach (working out), eating (right), everything together."
Sure, that might seem like a lot for kids who weren't even in high school yet. But for girls serious about basketball, it was something they wanted to be a part of, and that was the case with Randolph's daughter MacKenly.
Kobe Bryant formed a bond with Zach Randolph and his daughter
Randolph and Bryant never played together in the NBA, but they certainly crossed paths.
Randolph played in the Western Conference in all but 80 games in his career, and Bryant, of course, spent his entire career in the west. They were then both All-Stars in 2009-10 and 2012-13. Bryant was one of the best guards in the game during those years, and Randolph was one of the toughest forwards in the league.
They, however, didn't become extremely close until Randolph and his family moved from Tennessee to California in 2019, as noted by The New York Times.
At that time, MacKenly told her dad she wanted to be on Bryant and Gianna's team.
"She was like, 'Daddy, I want to play for Kobe.' She came to me about it,'" Randolph said on All The Smoke. "She was like, 'You think I can play for his team?' I'ma do anything for my kid, so I didn't have Kob's number. I reached out to somebody who did. And Kobe texted me the next day, like, 'What's up Z-Bo?'"
Randolph then asked Bryant if he had a spot for MacKenly because she wanted to play on his team. Bryant said that she could come, and they would see how it went.
It went pretty well.
"I think one of the bigs was hurt or something, or just left, moved somewhere," Randolph said. "MacKenly came, and it was like the missing piece. Kobe loved her. … When he told me he loved my baby, bruh, I told him, I said, 'Man, I love you.' I said, 'You love mine, I love you.' That's how it was. Nothing but love and respect."
Kobe the coach was different from Kobe the player
Although Bryant took coaching seriously and was a passionate, fiery player during his career, he was not a coach who yelled and screamed at the girls on his team.
"As parents of young athletes and coaches, if we are constantly providing the answer for them, they will not be able to problem solve on their own," Bryant said in a 2018 interview with the Associated Press, per the Los Angeles Times. "Give them the tools to go out and finish."
A coach on one of Team Mamba's opposing teams was also surprised by how relaxed Bryant was when he was coaching.
"He was calm," Jo de Vera said, per the Los Angeles Times. "He was positive. He didn't yell at the ref. He might have questioned one of the calls, but he did it in a respectful way. He was an example of how people should be at an event. It was astounding to me."
Kobe Bryant gave millions of people unforgettable memories during his lifetime. But he also passed his knowledge of the game to the next generation and formed close bonds while doing it. Bryant and Gianna's legacies will live on forever.