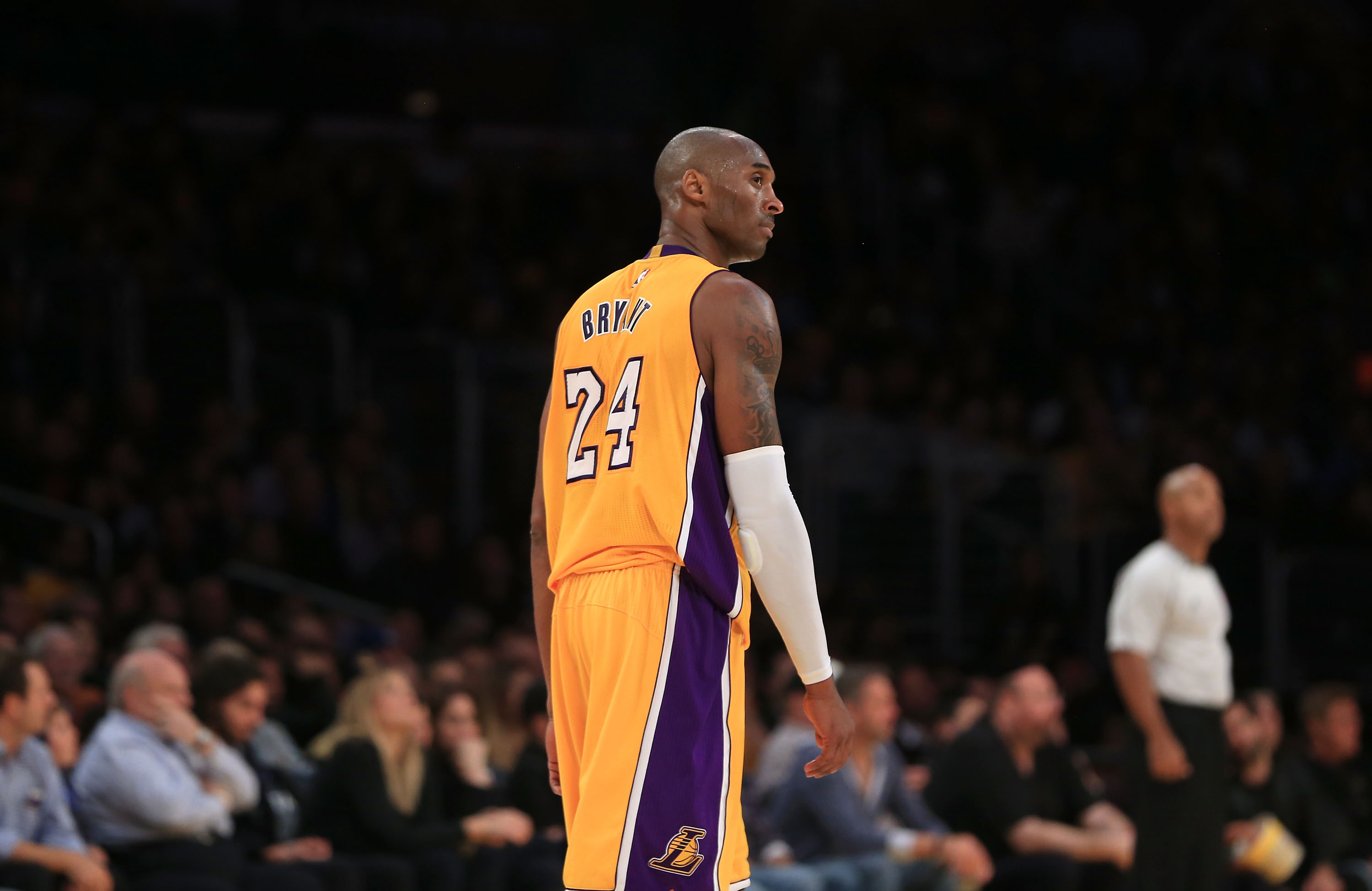 Kobe Bryant Still Making an Impact, This Time in the NFL
The late Los Angeles Lakers basketball Hall of Famer Kobe Bryant continues to make an impact, but this time it's in the NFL.
Six months after his tragic death in a helicopter crash, Kobe Bryant is still making an impact. The Los Angeles Lakers basketball legend and his daughter, Gianna, were among those killed in the late January crash that shook the world. Bryant was a legend and made an impact on his family, sports fans, and many others. His legend lives on and his legacy is having an impact in the National Football League.
Kobe Bryant's NBA career
Kobe Bryant spent 20 seasons in the NBA. He was drafted right out of high school and was selected with the first round of the 1996 NBA draft. The Charlotte Hornets took Bryant with the 13th overall pick. He was then quickly traded to the Los Angeles Lakers for center Vlade Divac.
After a rookie season that saw him average7.6 points per game, Bryant made his first NBA All-Star Game in his second season despite starting just one game. Bryant more than doubled his scoring output, collecting 15.4 points per game in 1997. His all-star appearance was the first of 18 he finished with during his Hall-of-Fame career.
Bryant was a five-time NBA champion, and he was named the league's MVP in the 2007-08 season. Twice, he led the league in scoring, and he finished his career averaging 25 points per game. Bryant was inducted into the Naismith Memorial Basketball Hall of Fame earlier this year.
Bryant's impact on others
Kobe Bryant's impact extended well beyond the basketball court. Some of his biggest assists came when he wasn't in uniform. Bryant was always helping out in the community in some way, whether it be handing out food to needy families or helping out at youth sports events.
According to The Undefeated, Bryant once struck up a conversation with a 14-year-old girl named Lolana "Lane" Madrid, who was playing against Bryant's daughter, Gianna. She followed him on Instagram and he followed back. Not only did Bryant help her with basketball tips, but he also helped her school which was in a financial crisis. She told her coach, Allen Darte, that Bryant would help and Darte wasn't so sure anything would come of it.
"I'll admit there was some doubt, and I was a little hesitant," Darte said. "It wasn't until we got the check that it struck me. Here we were, a little school in Roseville, receiving financial support from an NBA legend. We used a major portion of the funds to travel to a tournament in the Bay Area. It was a huge blessing."
The Philadelphia Eagles honor Kobe Bryant with mural
The Philadelphia Eagles are paying tribute to the late Kobe Bryant with a memorial on a wall in their practice facility. Bryant was born in Philadelphia and played his high school at nearby Lower Merion High School. The mural will serve as an inspiration to Eagles players. There are three images of Bryant on the wall, along with 10 rules the NBA legend lived by.
Those rules are:
GET BETTER EVERY SINGLE DAY
PROVE THEM WRONG
WORK ON YOUR WEAKNESSES
EXECUTE WHAT YOU PRACTICED
LEARN FROM GREATNESS
LEARN FROM WINS & LOSSES
PRACTICE MINDFULNESS
BE AMBITIOUS
#BELIEVE IN YOUR TEAM
LEARN STORYTELLING
Bryant was a big Eagles fan and at least one Eagles fan, newcomer Darius Slay, was a huge Bryant fan. "He's a true competitor," Slay said to ESPN. "He worked on his craft, and I believe that the work you put in is what you get out of it."