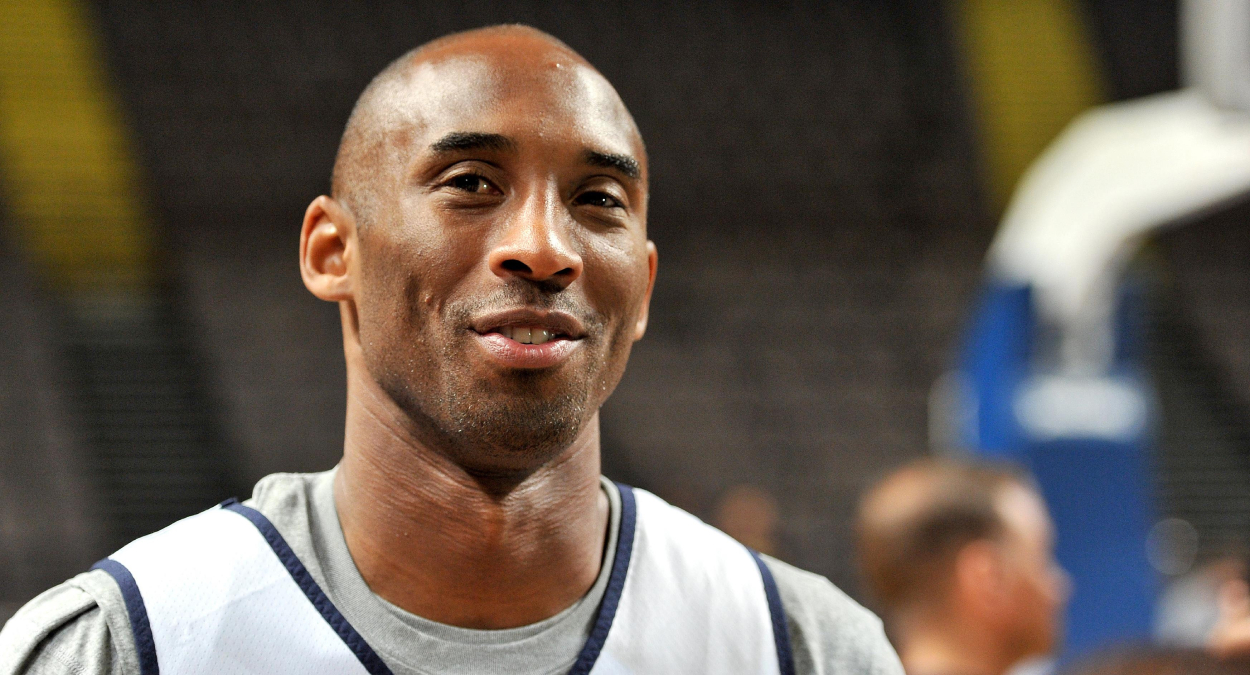 Kobe Bryant Would Treat Practice Like It Was Game 7, According to His Former Lakers Teammate: 'Every Day Was Game 7'
Kobe Bryant was an intense competitor during his NBA career with the Los Angeles Lakers. He wanted to win at all costs and was dedicated to being the very best. This was certainly the case in practice, too, as his former Lakers teammate revealed he treated practice like it was Game 7.
We all know Kobe Bryant was one of the most competitive players to ever play in the NBA during his career with the Los Angeles Lakers. He had a killer mentality and wanted to win at all costs. However, what was he like in practice? One of Bryant's former teammates recently revealed just how hardcore the Hall of Famer went while on the practice court.
Kobe Bryant was an intense competitor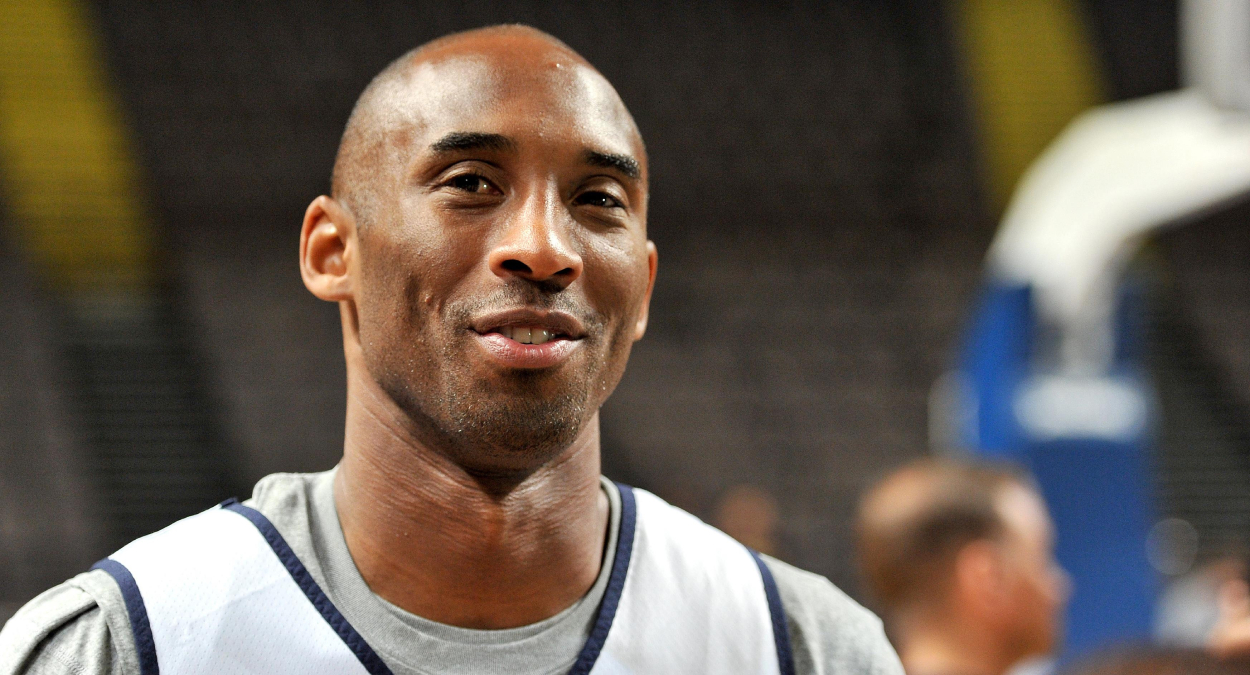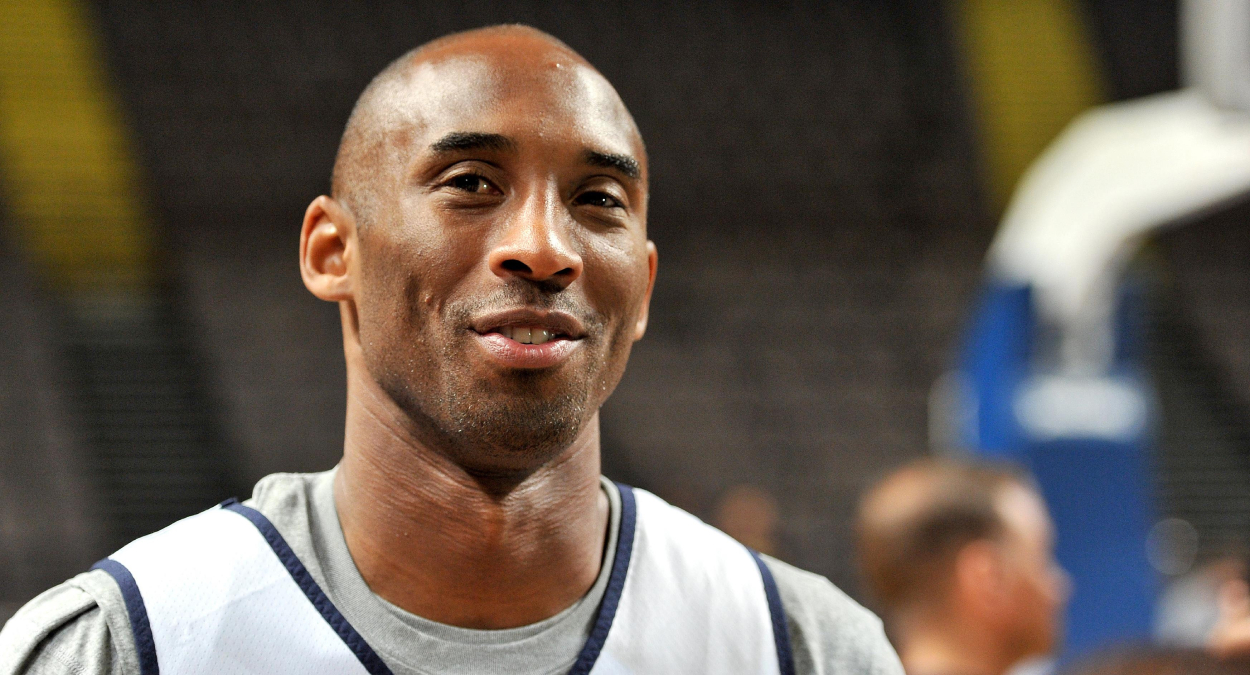 Kobe Bryant's intense competitiveness helped him become an 18-time All-Star with the Lakers, a five-time NBA champion, and a two-time NBA Finals MVP. So, because of all his success and strong desire to be great, many legendary Bryant stories have come out over the years.
Among them include the time Michael Jordan visited the Lakers' practice facility. Bryant didn't shy away from wanting to be like Jordan, or potentially even better, so the first thing Bryant said to him was, "Did you bring your shoes," per USA Today.
He also didn't take losing well.
When Bryant lost to his agent, Rob Pelinka, in tennis, he made sure he was ready the next time they played.
"There he was waiting for me already with a full sweat," Pelinka said, per USA Today. "As his tennis skills exploded, I learned that he had secretly reached out to the club's pro for private lessons and [didn't] share any of them with me. Typical Mamba mentality."
Bryant also took practice very seriously.
He treated practices like they were Game 7s
Bryant played with Jon Barry during his second NBA season in 1997-98, and Barry recently revealed just how serious Bryant took practices back in those days, especially since he was a bench player behind guys like Rick Fox and Eddie Jones.
During Barry's recent appearance on The Dan Patrick Show, Patrick asked him if he could see just how special Bryant had a chance at becoming during that season.
"One hundred percent, every day in practice when it was Game 7," Barry said on the July 20 episode. "We get ready to scrimmage, right? We're on the second team, and he was going after Eddie Jones every day to show coach Del Harris, 'No, this is my job; I don't know why this guy's starting.' Literally, every day was Game 7 when we started scrimmaging. The guy was as driven as any guy I've ever known."
Barry also later shared just how difficult it was to get Bryant off the practice court.
"He'd be at practice, and we'd play one-on-one after practice, and if I didn't say, 'I'm leaving,' he would never leave the gym," he said. "… I had to say, 'I'm outta here, man. Jesus. We're two hours after practice, man.' He would never leave."
To put it simply: Bryant was dedicated to the game and would do anything to be great.
Kobe Bryant was pretty successful in actual Game 7s for the Lakers
So, since Bryant acted like practices were Game 7s, how did he perform when everything was actually on the line? He was 5-1 in the six Game 7s he played in throughout his career.
His first Game 7 came in the 2000 Western Conference Finals, as Bryant recorded 25 points, 11 rebounds, and seven assists in a win over the Portland Trail Blazers. He then dropped 30 points, 10 rebounds, and seven assists in a W over the Sacramento Kings in the 2002 Western Conference Finals.
The Lakers lost in Game 7 of a first-round series against the Phoenix Suns in 2006, and he scored 24 points, but LA won in the 2009 Western Conference Semifinals over the Houston Rockets, even with Bryant only scoring 14 points in the series finale.
Bryant then played in the most important Game 7 of his career in the 2010 NBA finals when he and the Lakers beat the Boston Celtics to win the title. He dropped 23 points and pulled down 15 rebounds in the game.
His final Game 7 later came during the first round of the 2012 playoffs when LA beat the Denver Nuggets. Bryant ultimately had 17 points and eight assists in the contest.
They say practice makes perfect, and practicing like it was Game 7 paid off for Bryant in his career; his record in those games was pretty close to perfect.
Stats courtesy of Basketball Reference