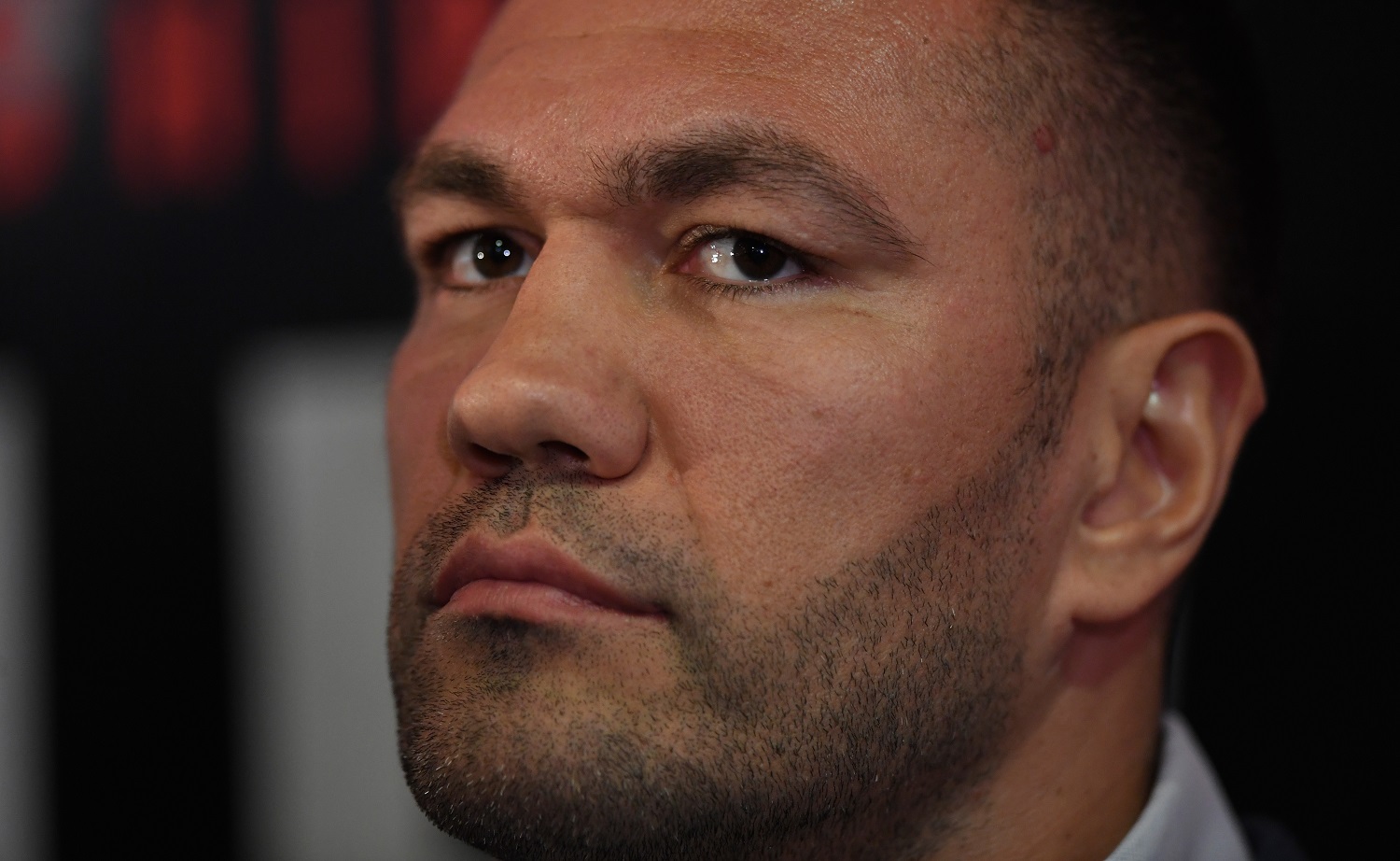 Kubrat Pulev Was Suspended Last Year After Forcing Himself on a Female Reporter and Has Also Been Accused of Racism
Kubrat Pulev was accused of racism ahead of his fight with Anthony Joshua and was suspended last year for kissing a reporter without her consent.
Kubrat Pulev, who faces Anthony Joshua this weekend in London for the WBA, IBF, WBO, and IBO heavyweight titles, has long been seen by some as one of the heavyweight division's most underrated boxers while others believe that his 28-1 record is due to only fighting guys he knows he can beat.
In his only other high-profile matchup, which is also the only time he's received a shot at a major heavyweight title, Pulev was knocked out in 2014 by Wladimir Klitschko in the fifth round.
The 39-year-old native of Bulgaria, who didn't turn pro until the age of 28, enters the fight with Joshua as the underdog and may have plenty of people rooting against him due to the fact that he was accused of racism after making comments about Joshua's skin color during the build to Saturday's fight. But that wasn't the only controversy surrounding Kubrat Pulev recently as he was suspended last year for forcing himself on a female reporter.
Kubrat Pulev was supposed to fight Anthony Joshua in 2017 but backed out due to injury
Kubrat Pulev was supposed to get his first shot at Anthony Joshua back in 2017. After Joshua knocked out Wladimir Klitschko that April, the IBF named Pulev, who'd defeated Kevin Johnson one day earlier, their mandatory challenger. It took quite a while for things to get done as a potential rematch between Joshua and Klitschko was trying to be worked out. But when Klitschko opted for retirement, Joshua vs. Pulev was scheduled for late October in Wales.
Ticket sales were incredible and Anthony Joshua vs. Kubrat Pulev was set to have the largest indoor attendance for a boxing match in history. But less than two weeks before the fight was to take place, Pulev suffered a chest injury and was forced to withdraw. Carlos Takam stepped in on 12 days notice and was knocked out by Joshua in the 10th round.
More than three years later, Pulev will now get his shot at Joshua this Saturday at the SSE Arena in London.
He was accused of racism when he said Anthony Joshua's 'tan is better than mine'
During the build to his fight with Anthony Joshua, Kubrat Pulev found himself in a bit of hot water after some comments he made during a press conference. He was asked about Joshua's strengths and this was his response (h/t Daily Mail).
"His strengths? I'd say he has a very powerful punch undeniably.

"What are his other strengths? His tan is better than mine."

Kubrat Pulev
Pulev was slammed incessantly on social media for his comments as Joshua, who is of Nigerian and Irish ancestry, has been a big supporter of Black Lives Matter, which prompted a swift apology.
"I would never, under any circumstances, allow myself to show disrespect to another human being on racial, ethnic or religious grounds.
"If somebody has been offended by my words, I hope they would try to understand exactly what I meant by them and if they cannot understand me, then accept my sincere apology."

Kubrat Pulev
But, as mentioned, that's not the only trouble Pulev has found himself in over the last couple of years.
Kubrat Pulev was suspended for kissing a female reporter without her consent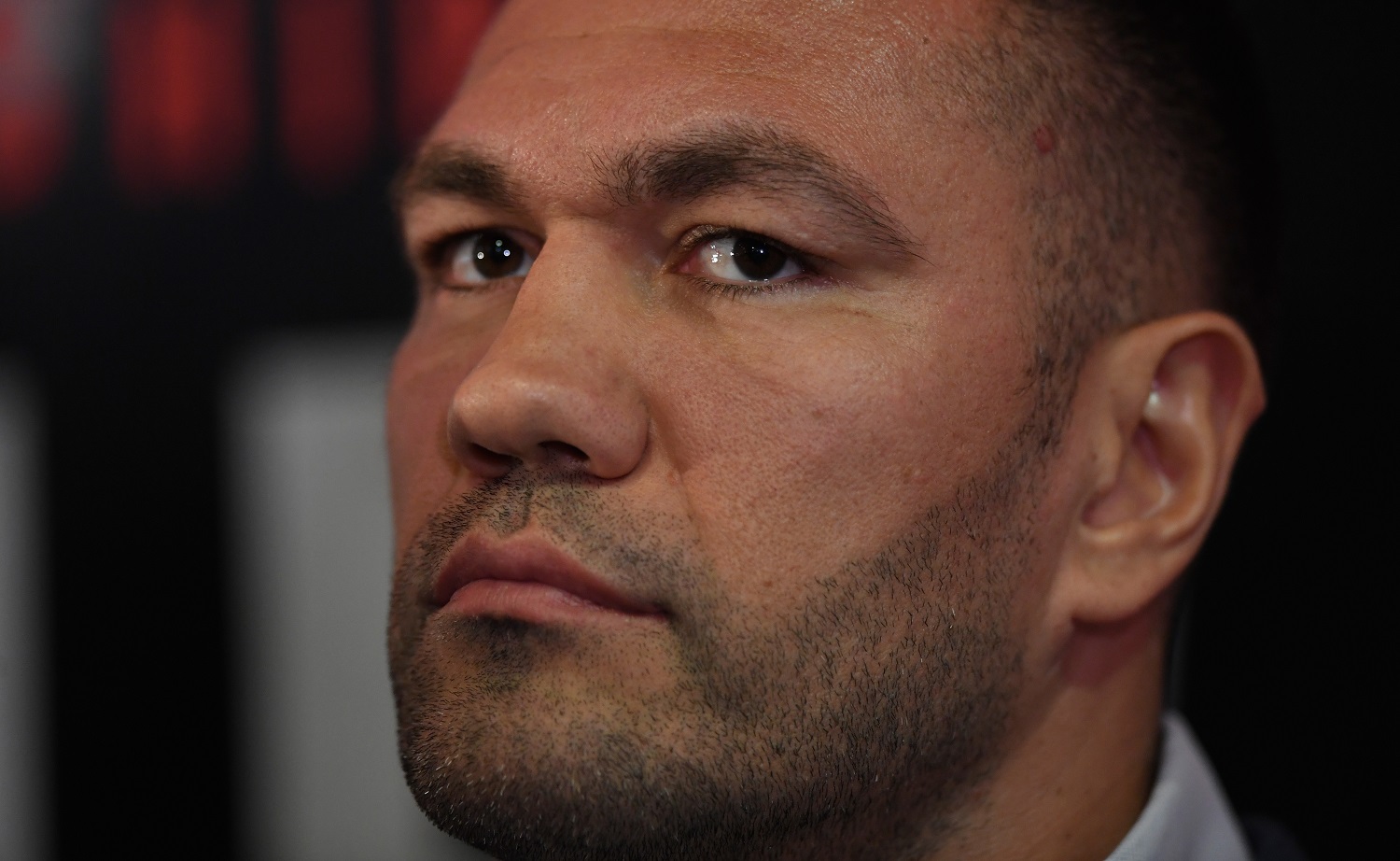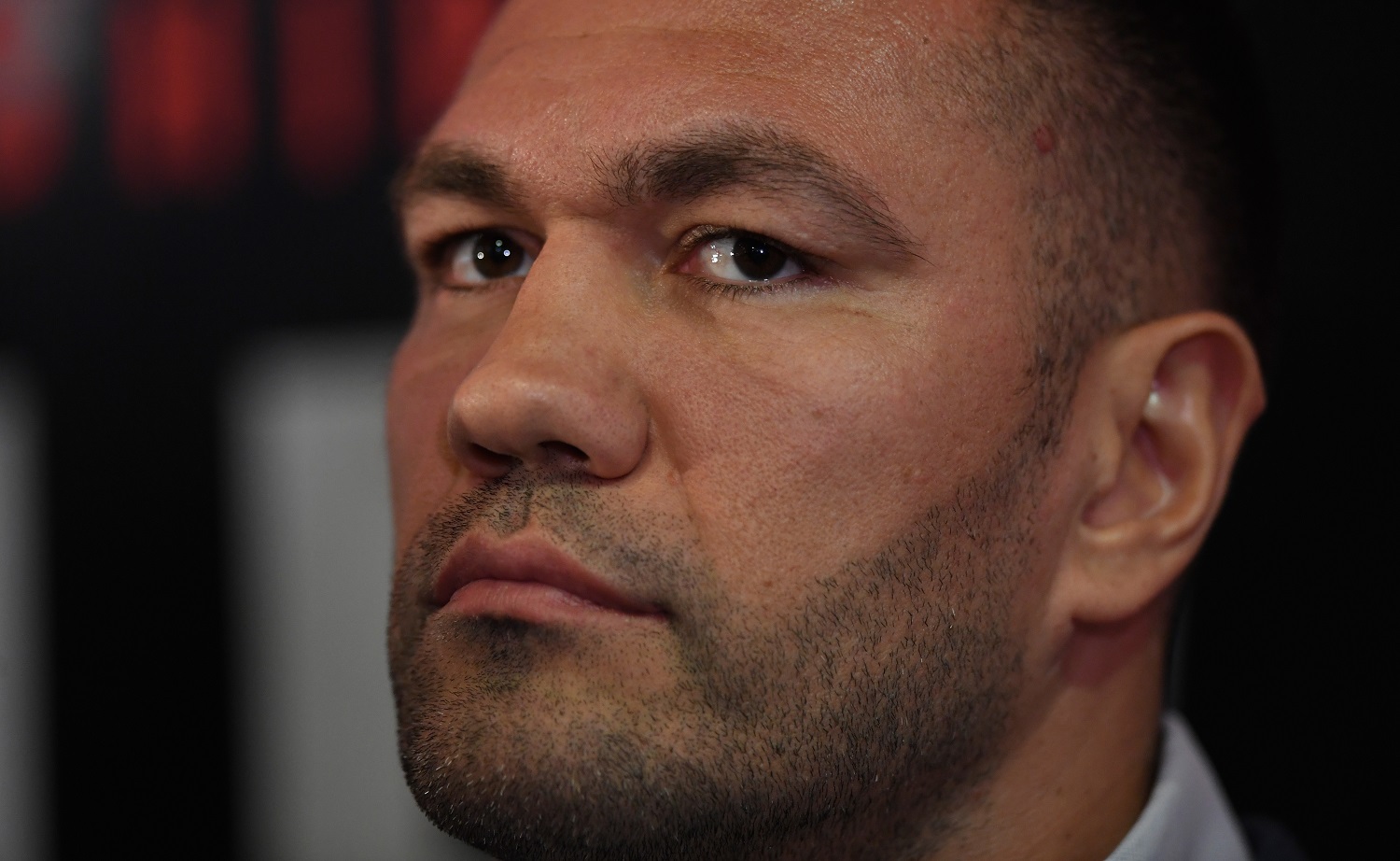 In March 2019, Kubrat Pulev scored a seventh-round knockout over Romanian heavyweight Bogdan Dinu in Costa Mesa, California, and engaged in a post-fight interview with Vegas Sports Daily reporter Jennifer Ravalo, who asked him if he could potentially get a shot at Tyson Fury. Pulev responded "yes" and then put his hand on Ravalo's chin and kissed her on the lips before walking away.
Ravalo laughed when the incident happened but soon after announced that she would be taking legal action against Pulev and hired famed attorney Gloria Allred. Pulev took to Twitter to comment on the kiss and said it was no big deal as he and Ravalo were friends.
Ravalo, however, said that she'd only met Kubrat Pulev the day before the fight and claimed that Pulev had also grabbed her buttocks and the reason she'd laughed at the incident initially, as reported by CNN.com, is because she "didn't know how to respond."
"I did not encourage or consent to Mr. Pulev grabbing my face, kissing me, or grabbing my backside. I was there at the event covering the boxing match as a professional member of the press. Kissing a woman on her lips without her consent and grabbing her is not acceptable."

Jennifer Ravalo on Kubrat Pulev
She did admit to going to the post-fight party that Pulev mentioned in his Twitter post but says she only attended as she'd hoped to interview other boxers.
Pulev was subsequently suspended by the California State Athletic Commission and slapped with a $2,500 fine. He was reinstated just a few months later after completing a sexual harassment prevention course with the stipulation that if he committed a similar offense in the future, his license would be revoked.