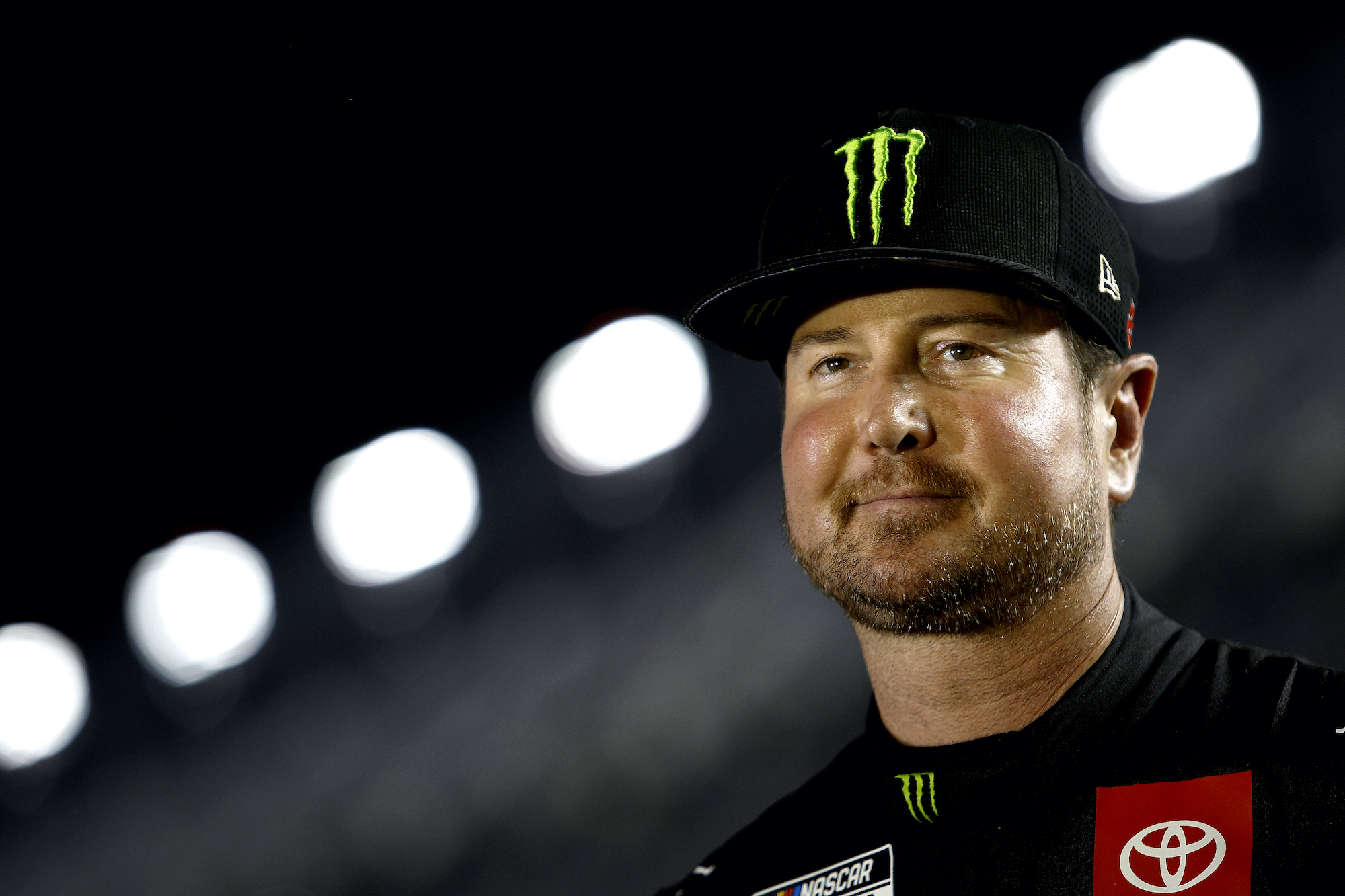 Kurt Busch Texted Michael Jordan After Issues in Recent Race and Got a Stern Response From His Airness
Kurt Busch admitted that after struggling in a race, he texted 23XI Racing co-owner Michael Jordan and got a stern response.
Kurt Busch has 33 NASCAR Cup Series wins to his credit, including the 2017 Daytona 500. He won the 2004 Cup title. He's proven himself in his lengthy racing career. But when your boss is Michael Jordan, even Busch's list of impressive accomplishments pales in comparison.
Busch revealed in an interview how he reached out to the GOAT after a recent race when the team struggled. Jordan, who is known for being honest and direct, was no different this time around. 
Kurt Busch sends Michael Jordan text and gets stern response
Kurt Busch is just weeks into his first season with 23XI Racing. He finished 19th in the 2022 season-opening Daytona 500. Before that, in the exhibition Clash at the Coliseum, he failed to qualify for the main event. 
In an interview with Fox's Bob Pockrass, Busch admitted that instead of waiting to hear from Jordan following his failure to qualify at the Clash, he made a preemptive move and reached out to the boss.
"I texted him afterward that Charles Barkley GIF. It was when he goes, 'Terrible, terrible,'" Busch said. "So I texted that to MJ to just kind of clear the air, like, you can get with me anytime, and you're going to get a straight-up, honest answer.
"And he said, 'What are you going to do to fix it?' I said, 'I'm headed to the race shop tomorrow morning, simulator Wednesday. Our work is never done here.'"
Kurt Busch meets Michael Jordan for first time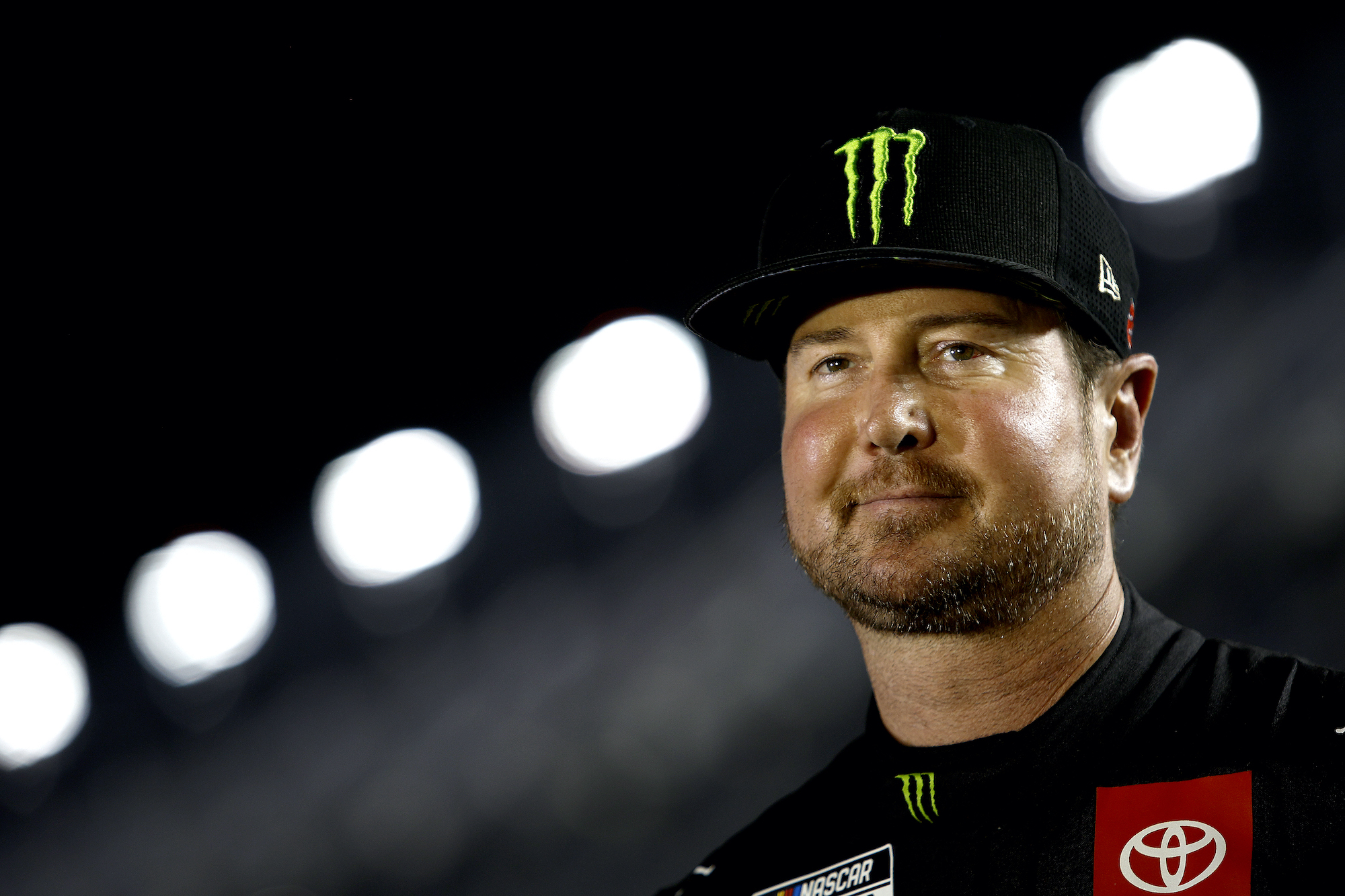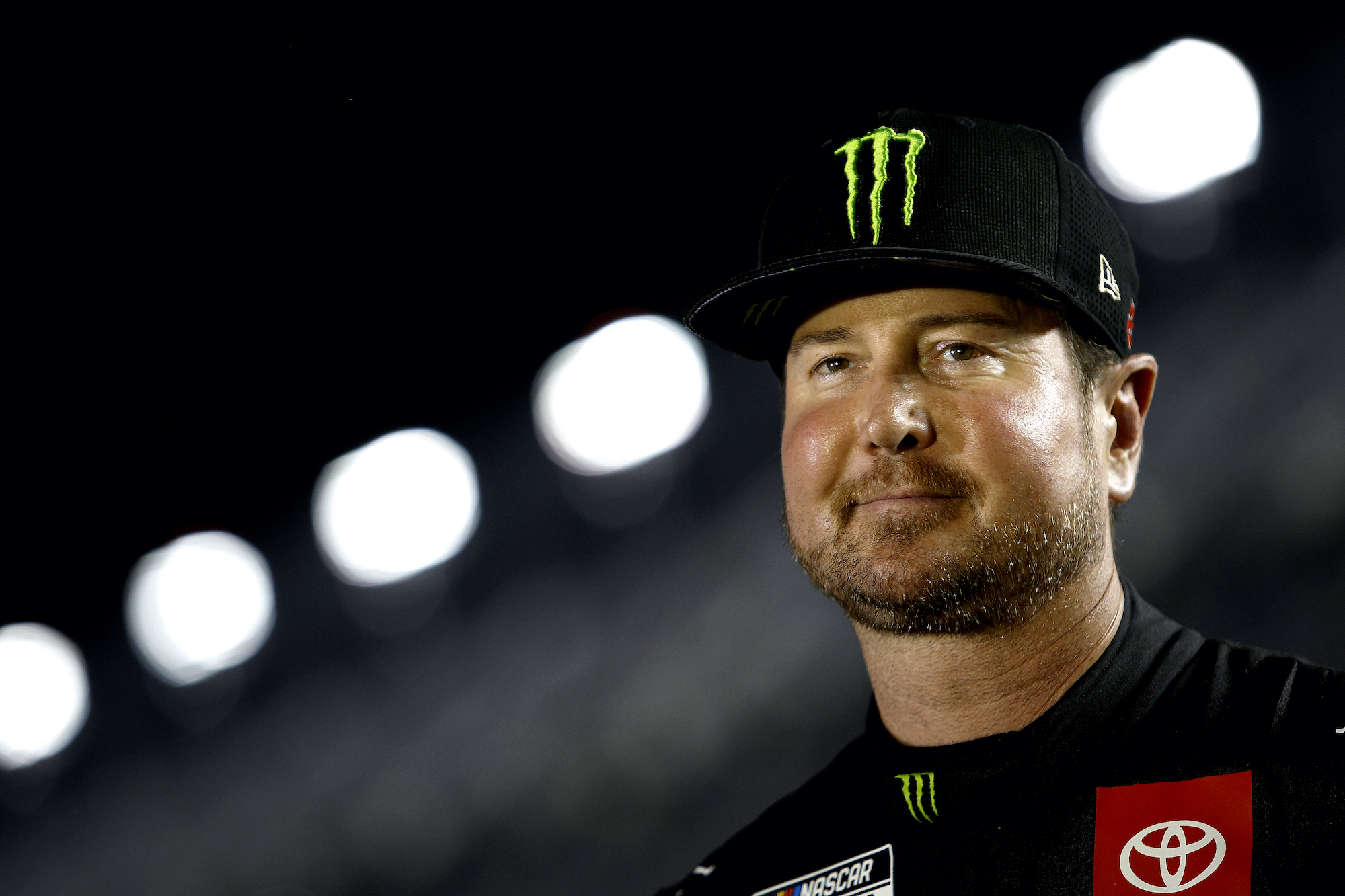 Interestingly, Busch's most recent direct exchange with Jordan isn't the first time the boss has shown who was in charge. That happened the first time the two met last year in California. The 43-year-old shared the experience during a SiriusXM NASCAR interview in November. 
"I mean he is the GOAT," Busch said. "The situation, the way it all came together, it was this impressive meeting out in Sonoma earlier this summer. Right away, I got along with him. Just with the way he was chill but also presented this aura about him. 
"'We will win. We are here to win. This is what this is about,'" Busch remembered Jordan telling him. "And it was like, 'Yes sir.' He's like, 'Don't call me sir.' I said, 'Alright, let's win.'"
Jordan set high expectations for team from the start
Jordan, who won six NBA titles and a slew of individual awards, including five MVP crowns, is all about winning. He made that clear with Kurt Busch's teammate, Bubba Wallace, the first time they met last year, just days before the Daytona 500.
During an interview with Fox's Michael Strahan, the Hall of Famer set out lofty goals for the first-year team. 
"I feel like he's going to learn how to win," Jordan said of his driver. "He's got the talent. We would have not invested in him and picked him if he didn't have the talent to win. By the end of the year, I think he's going to have an opportunity and probably will win at least a couple of races. If it's more, I'll be elated." 
Wallace won once in 2021. He and Busch are hoping to add a second win to the 23XI Racing portfolio in 2022. Jordan will be watching. 
Like Sportscasting on Facebook. Follow us on Twitter @sportscasting19.