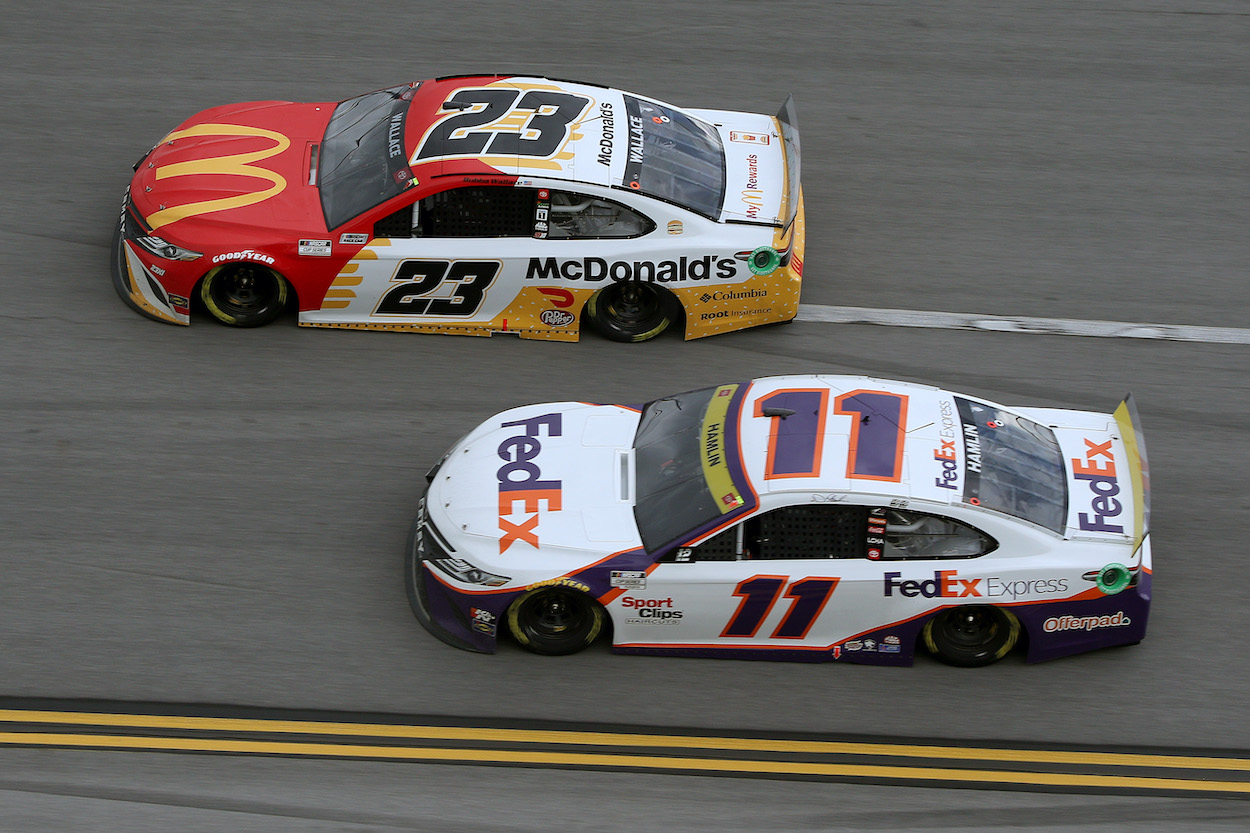 Denny Hamlin and 23XI Racing Pull off Surprise Move and Poach Big Name From Team Penske on Eve of 2022 Cup Series Season
Denny Hamlin and 23XI Racing pull off surprising move on eve of 2022 NASCAR Cup Series season, poaching a big name from Team Penske.
Denny Hamlin and the 23XI Racing Team head into the 2022 NASCAR Cup Series season excited and looking forward to improving on the organization's rookie year. Kurt Busch brings years of wisdom that will benefit Bubba Wallace, who many expect to build off of his solid performance in 2021, which included his first-ever Cup win late in the year at Talladega. 
With everyone getting up to speed on the Next Gen car, there seems to be a tremendous amount of momentum for the team co-owned by Michael Jordan. And this week, just days before the season-opening exhibition race in the LA Coliseum, the news got even better when the team announced it had landed a big sponsor who had partnered with Team Penske for years.
Denny Hamlin and 23XI Racing landed big-name sponsors in 2021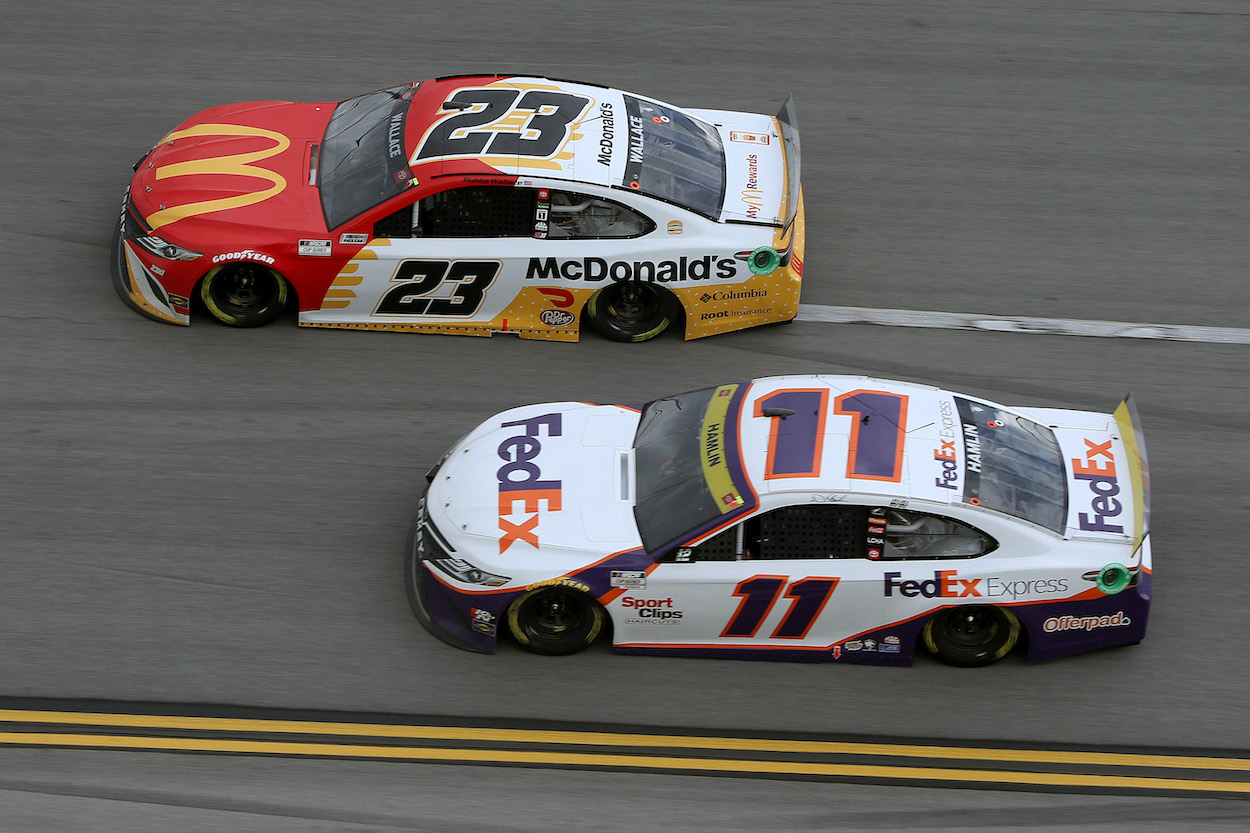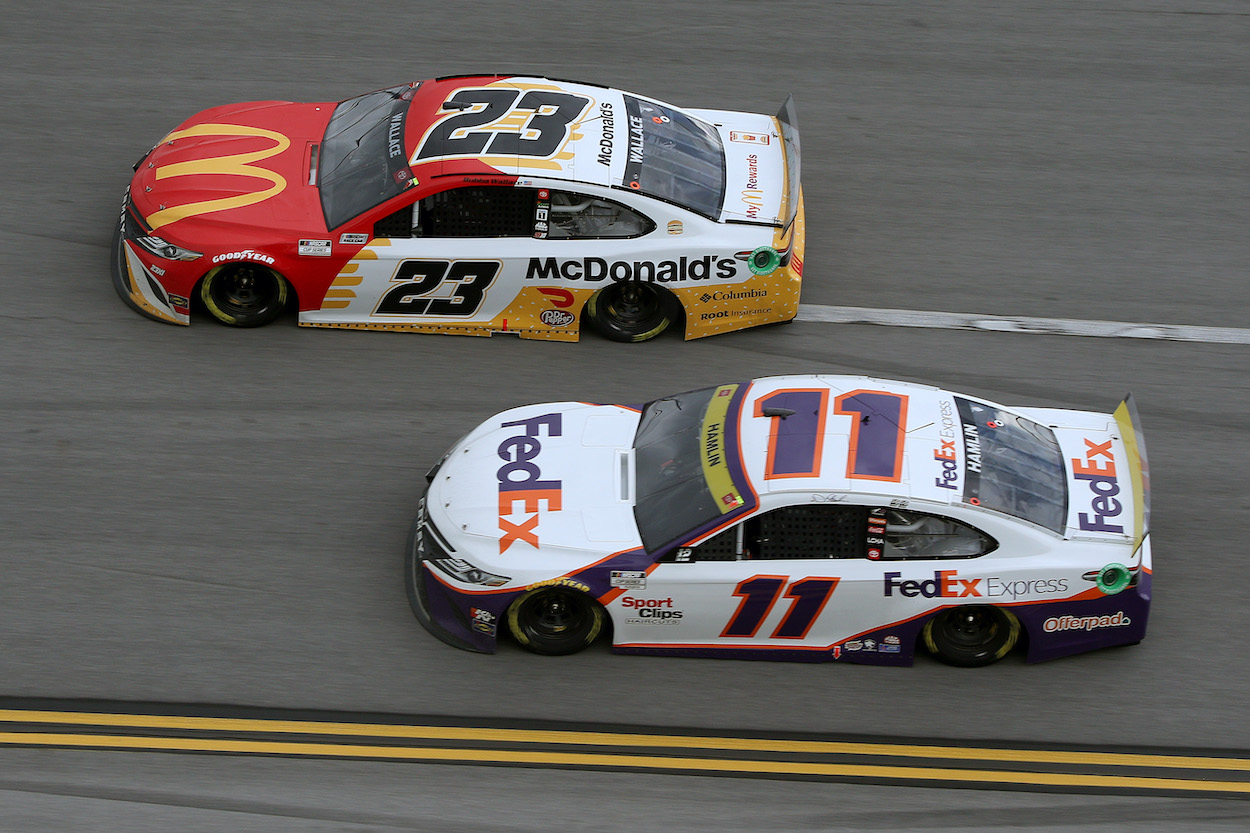 In 2021, Denny Hamlin watched his No. 23 car and Bubba Wallace post a good but not great season on the track, including the 28-year-old driver's first Cup win at Talladega. The team encountered its share of struggles, which was to be expected as most first-year organizations take some time to iron out the kinks.
While the on-track performance was solid, the team's marketing was next level. Throughout the season, the No. 23 car and Wallace were adorned in gear from some of the biggest names in their respective spaces, including DoorDash, Dr. Pepper, McDonald's, and Columbia Sportswear. 
The lone Black driver in NASCAR's top series is understandably appealing to sponsors who want to partner up with a new team that is bringing in and connecting with a completely new segment of fans that have never shown an interest in the sport. With improved on-track performance and subsequently more TV time, it makes partnering with the No. 23 team all-the-more-inviting. 
23XI Racing lures MoneyLion away from Team Penske
When Hamlin and the team signed Busch for 2022, they understood that Monster Energy would also be coming along for the ride. While some might think that the team is overflowing with sponsorships and not seeking out new partners, that is not the case, and the team confirmed that this week when it surprisingly announced the signing of MoneyLion. 
It was surprising because the financial technology company had been with Team Penske since its debut with NASCAR in 2018. A year ago, MoneyLion was starting a new season as a partner for multiple races with the organization, including on Brad Keselowski's car at the season-opening exhibition, the Clash at Daytona. 
In a sport where battling for marketing dollars is ultra-competitive like the on-track product, it's quite the coup for 23XI Racing to snag the company, which according to Fox's Bob Pockrass, will have select primaries, including the Phoenix race in March for Busch and the Darlington race in May for Wallace.
"Welcome, @MoneyLion! We're honored to have you join the 23XI Racing family!" the team tweeted. "We look forward to a successful partnership as we work to continue to empower our communities to #BeALion!  #HereWeRoar"
Expectations in 2021
With marketing dollars rolling in and a new season about to kick-off, it's an exciting time for Denny Hamlin, Michael Jordan, and the entire 23XI Racing organization. 
Now, it's time to see how the team pairs Busch's veteran experience with Wallace's talent and if that combination can translate into positive results on the track. 
If the racing improves, like many pundits believe it will, fans could expect to see even more sponsors lining up to sign on at 23XI Racing in the future. Other teams beware.
Like Sportscasting on Facebook. Follow us on Twitter @sportscasting19.