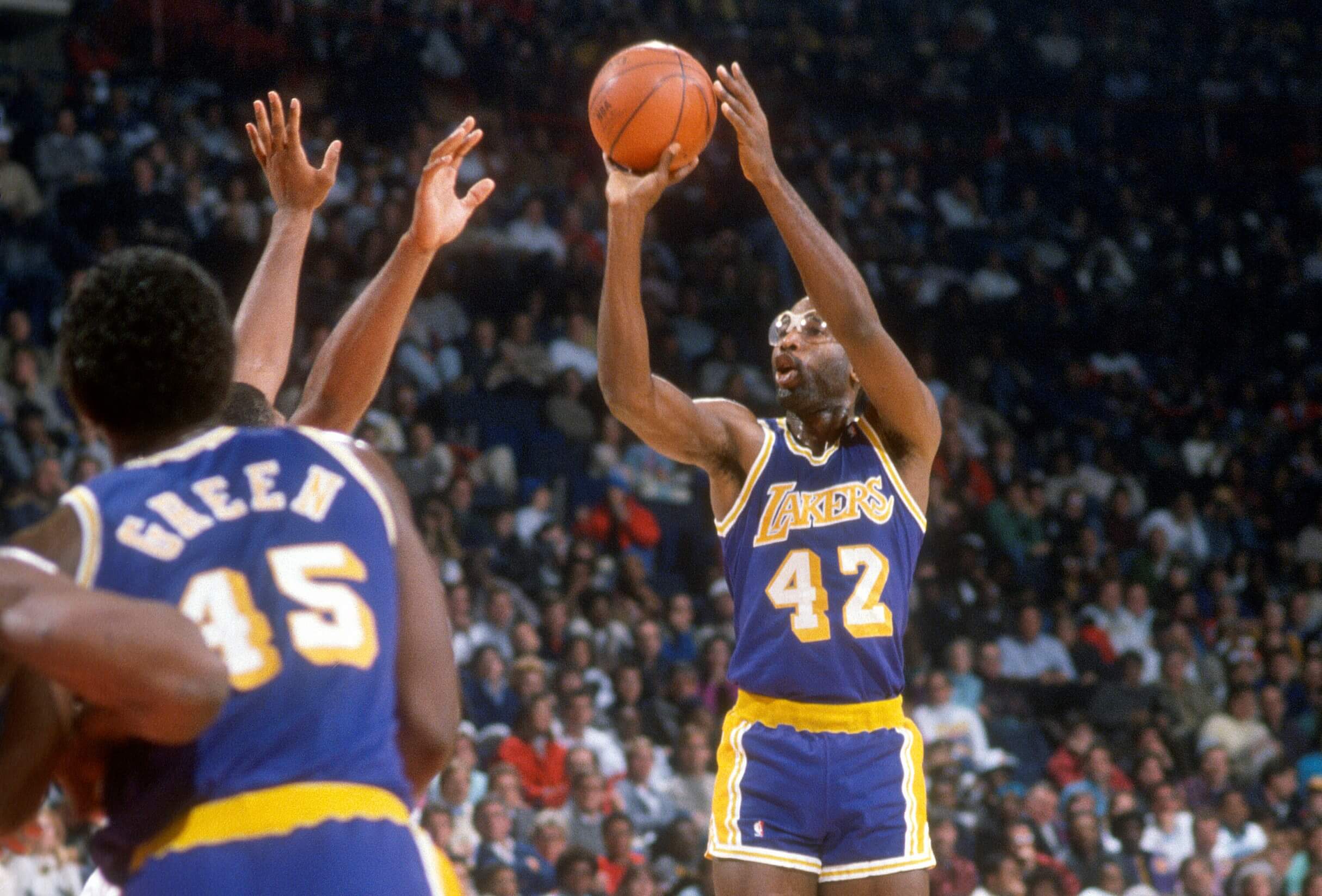 Kurt Rambis Showed a Confident James Worthy What Life in the NBA Was Really Like
A young James Worthy certainly had the wrong impression of Kurt Rambis when he joined the Los Angeles Lakers.
James Worthy was the No. 1 player taken in the 1982 NBA Draft. The Los Angeles Lakers secured the top spot in the draft from a previous trade with the Cleveland Cavaliers during the 1979-80 season. When Worthy was selected by the Lakers, Worthy was admittedly confident as he headed into pro ball. Why wouldn't he be? He was picked No. 1 and was coming off a national championship at North Carolina.
He admitted he had his eyes of stealing someone's starting role with the Lakers. After going down the list, he focused on forward Kurt Rambis, an unassuming player who played his role to perfection. According to Worthy, he quickly got his welcome-to-the-NBA moment from Rambis.
James Worthy lived up to his hype as a No. 1 pick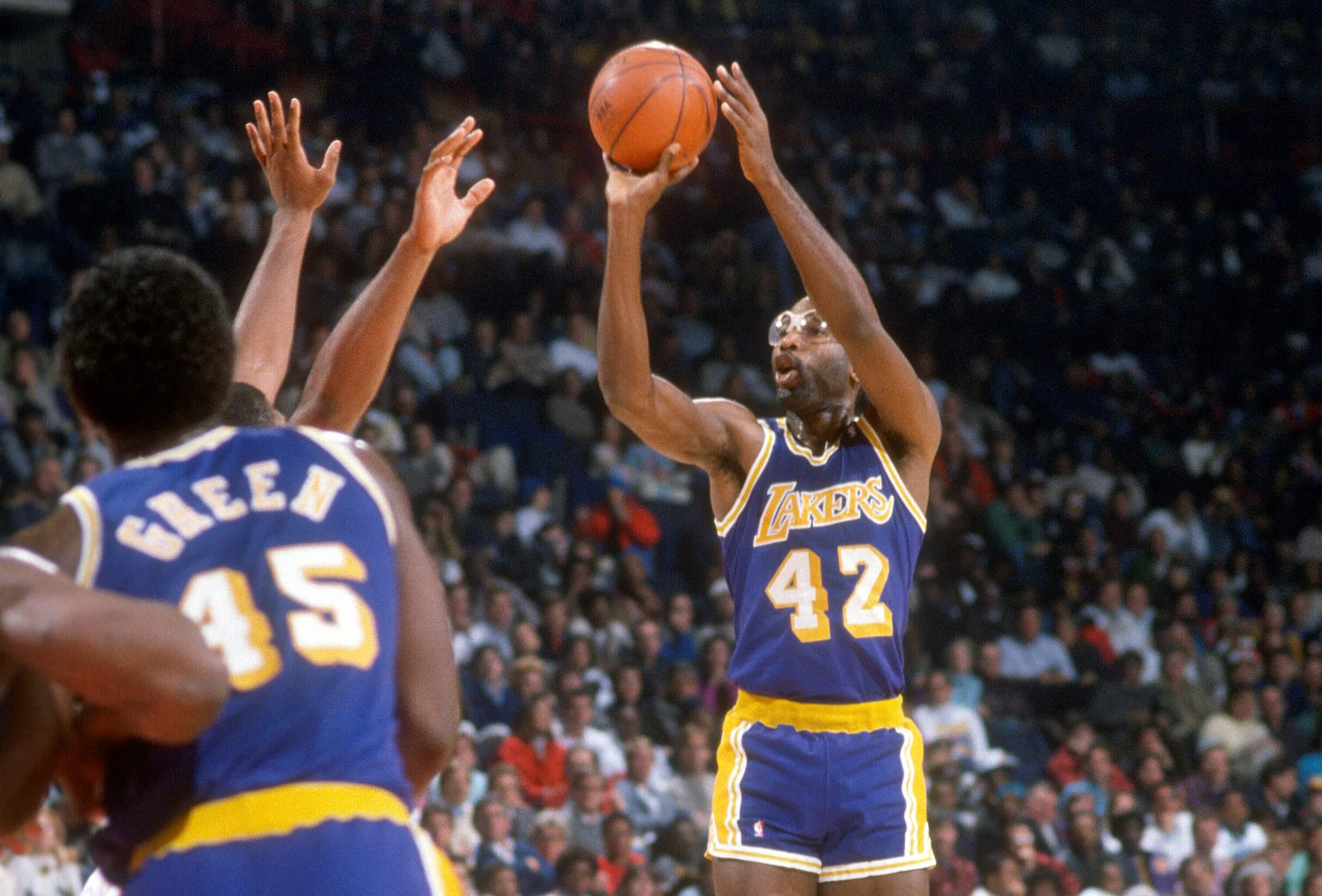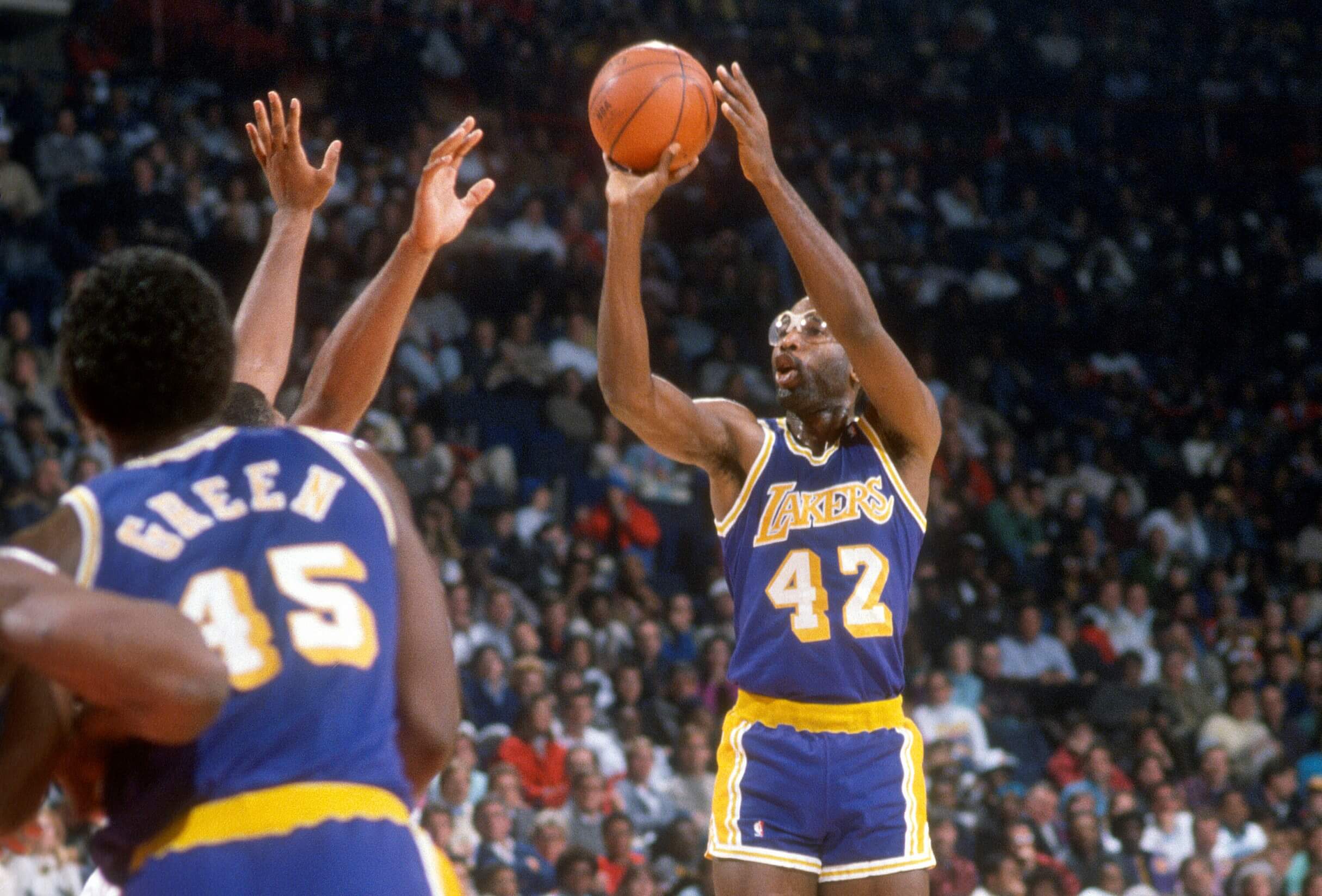 Worthy found himself in the best possible situation when he came into the NBA. While most No. 1 picks have to struggle through growing pains while playing for a bad team, Worthy's situation was much different.
The Lakers were fresh off an NBA championship after beating the Philadelphia 76ers in six games. They had veteran center Kareem-Abdul-Jabbar and a young point guard in Magic Johnson already in place. Worthy didn't have to be the go-go guy as a rookie.
He appeared in 77 games, starting one, and averaged 25.6 minutes. He put up 13.4 points and 5.2 rebounds in his first NBA season, and the Lakers made their way back to the NBA Finals, where they were swept by the Sixers.
Worthy started 53 games the following season and saw his scoring average (14.5) and rebounding average (6.3) improve. He became a full-time starter during the 1984-85 season and saw his minutes increase to 33.7 per game. On a team loaded with stars, Worthy put up 17.6 points and 6.4 rebounds.
The following season, he made the first of seven straight All-Star appearances when he averaged 20.0 points. He won three championships with the Lakers and was MVP of the 1988 NBA Finals. Worthy was inducted into the Naismith Memorial Basketball Hall of Fame in 2003.
Worthy admits Rambis proved him wrong
Worthy quickly learned that talent doesn't always win out when it comes to the NBA. He also learned that looks can be deceiving.
"When I came to the Lakers, I thought I was pretty good," Worthy told former Lakers teammate Michael Cooper on the Showtime With Coop podcast. "I was just coming out of college, and I had no idea what the NBA was all about.
"When I came to the Lakers, I was kind of full of myself. I was very confident. So I walked into the gym, and I'm thinking I can start here. I don't know why I had that in my mind, but most dumb rookies think that way.
"I came into the gym, looked at Kareem and was like Kareem's spot's secure. Magic's spot is secure. Jamaal Wilkes was still with us. I looked at Silk and was like, nah, I can't get that yet. Norm Nixon's still there, and then I looked and said, 'F***ing Kurt Rambis. F***ing guy can't jump.' He had these glasses with duct tape in the middle keeping them together. He smelled like Ben Gay all the time. I was like, I'm gettin' that spot.
"Well, let me tell you something. Within like 35 minutes of those couple days of practice, Kurt Rambis let me know what a real power forward was in the NBA. He beat the crap out of me. All that talent, all that quickness didn't mean nothing when you got down in the paint with Kurt, man. That was my intro to the NBA. Kurt Rambis beat the hell out of me."