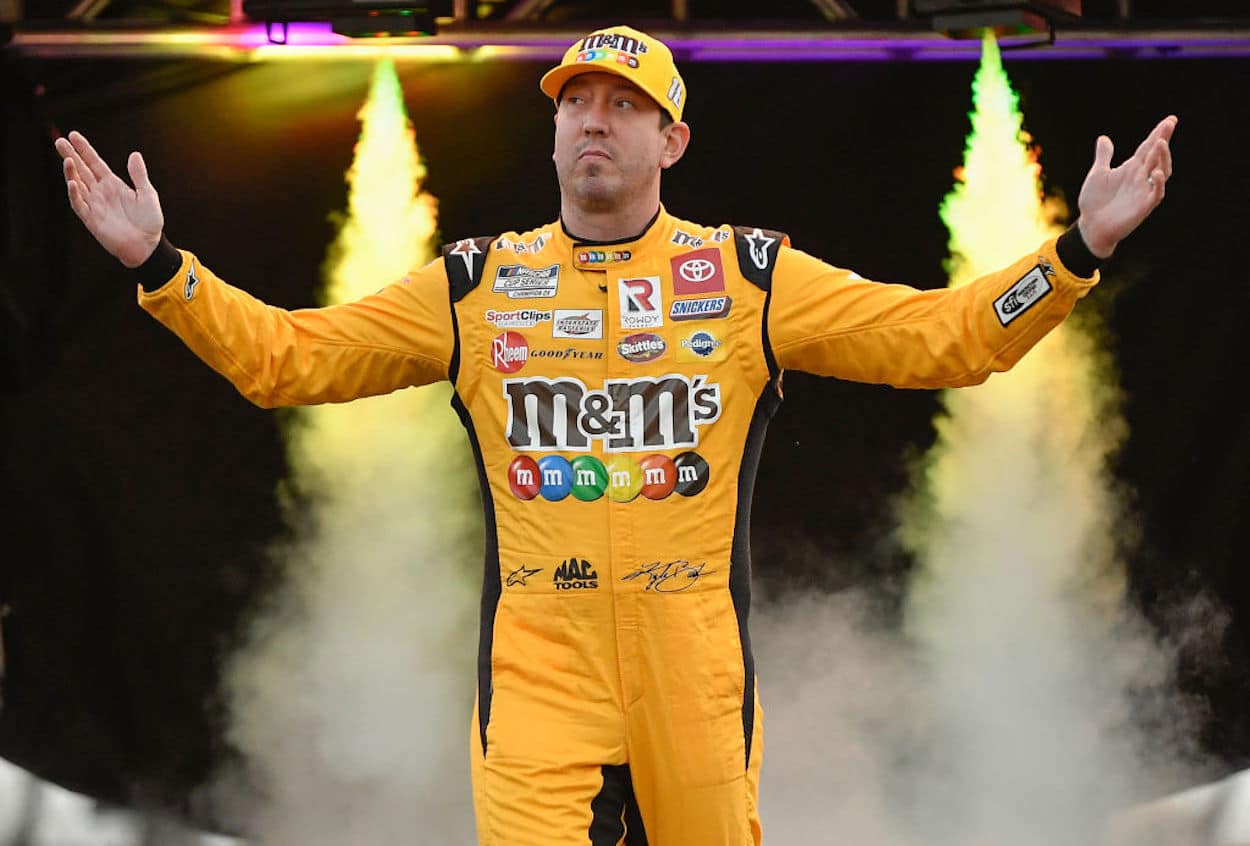 Kyle Busch Boldly Accuses NASCAR of Playing Favorites in Denny Hamlin-William Byron Texas Debacle
Kyle Busch may have left Hendrick Motorsports years ago, but he still took a shot at his old employer -- and NASCAR at large -- with a single tweet.
Kyle Busch is leaving Joe Gibbs Racing for Richard Childress Racing at season's end, but his lame-duck status at JGR didn't stop him from sticking up for teammate Denny Hamlin during Sunday's NASCAR Cup Series playoff race at Texas Motor Speedway.
With just one tweet, Busch also stuck a knife in NASCAR as well as Hendrick Motorsports — the place where he spent his first three years in NASCAR's premier division before joining JGR in 2008.
Let's take a look at what Busch had to say — and, more importantly, his likely motivations for saying it.
Kyle Busch left Hendrick Motorsports with a bad taste in his mouth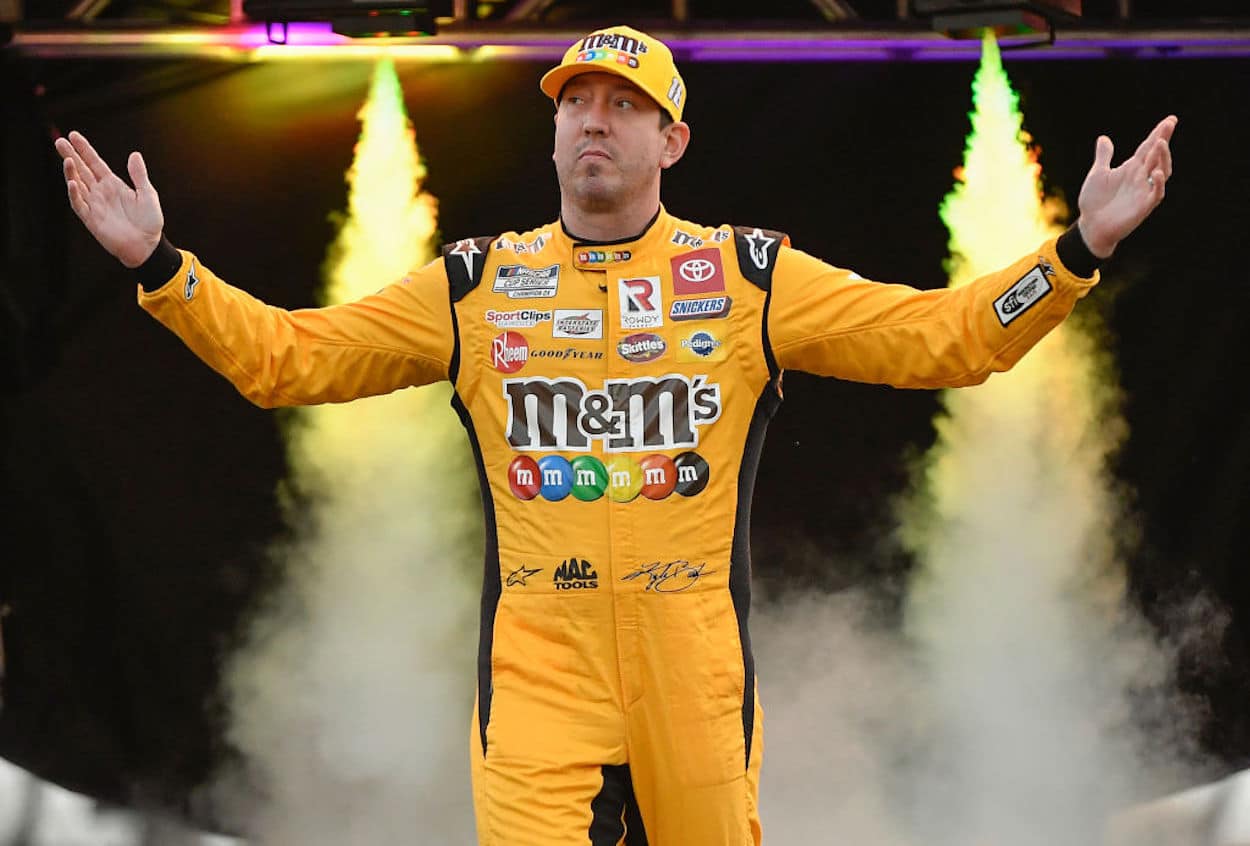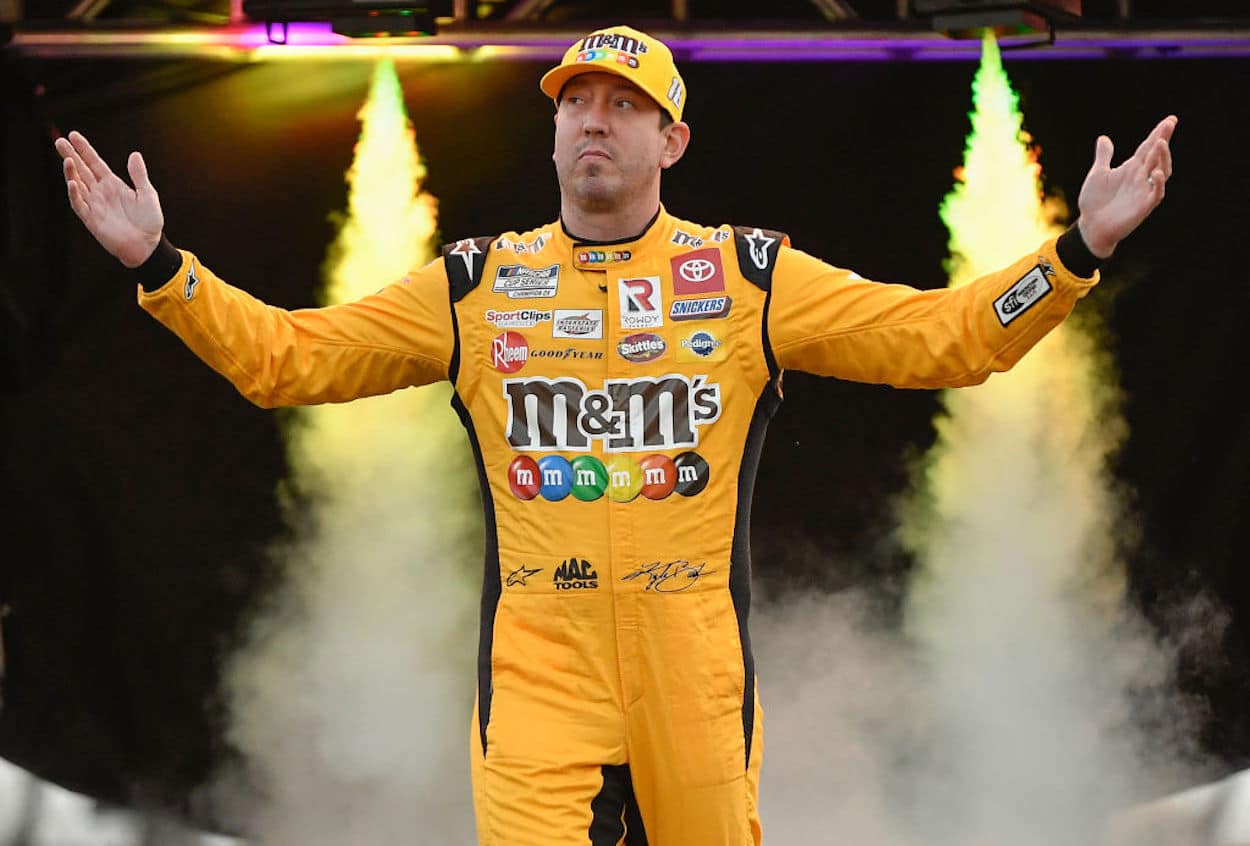 Unlike Kyle Busch's 15-year run at Joe Gibbs Racing, which at least from the outside looking in appears to be ending on somewhat amicable terms, Busch's time at Hendrick Motorsports didn't end so well.
After initially saying there was "no room at the inn" for free agent Dale Earnhardt Jr., team owner Rick Hendrick reneged on that statement and made room for NASCAR's most popular driver by kicking Busch to the curb before his contract was set to expire.
Since that time, there's always been a bit of underlying tension between Busch, Hendrick Motorsports, and Hendrick drivers, and that was perhaps first evident in 2008 — the year Earnhardt Jr. replaced Busch at Hendrick. Early in that season, Busch wrecked Earnhardt Jr. while the two battled for the win in the final laps of the Richmond spring race. While the contact wasn't intentional per se, Busch admitted many years later that he could have given Earnhardt Jr. a bit more room to race.
But, of course, why would Busch have gone out of his way to accommodate the driver whose hiring essentially pushed him out the door at Hendrick?
NASCAR threw the book at Kyle Busch at Texas in 2011
Arguably the low point of Kyle Busch's NASCAR career to date came in a NASCAR Camping World Truck Series race at Texas Motor Speedway in the fall of 2011.
After trading paint with four-time series champion Ron Hornaday Jr. under green, Busch retaliated by running into his opponent under caution — contact that ultimately sent Hornaday's truck slamming into the outside wall. 
None too pleased by Busch's actions, NASCAR parked him for the rest of the race weekend — which meant he couldn't compete in Saturday's NASCAR Xfinity Series race or Sunday's Cup Series event — and later fined Busch $50,000 and placed him on probation for the remainder of the season.
The collision and the moments leading up to it are captured in the tweet at the top of this section, in case you missed the series of events or have forgotten exactly how it all went down.
Kyle Busch suggests NASCAR has a different set of rules for Hendrick drivers
Now let's fast-forward to Sunday night's Round of 12 opener at Texas Motor Speedway.

Running in the fourth position, Busch crashed after 48 laps when his No. 18 Toyota went for a solo spin into the Turn 4 wall. But long after exiting the event with a DNF, Busch was clearly still paying attention. 

How can we be so sure? He went to Twitter to express his displeasure with NASCAR not penalizing Hendrick Motorsports' William Byron — a playoff driver — for spinning fellow playoff driver Denny Hamlin under caution moments after the two had touched coming down the backstretch.
"No penalty for this?" Busch tweeted. "Depends on who you are I see."
Hamlin, of course, is Busch's Joe Gibbs Racing teammate, and Byron competes for Busch's former organization. Implicit in Busch's tweet is that NASCAR has a double standard with how it penalizes Hendrick drivers versus those who compete for other teams. Busch's Twitter post is also likely a subtle reference to the harsh penalty he received at Texas in 2011 for doing exactly what Byron did: running into a driver under caution in retaliation for an on-track dustup moments earlier.
But regardless of the full intent behind Busch's impassioned tweet, it's obvious he still harbors some resentment toward his old employer — Hendrick Motorsports.
Like Sportscasting on Facebook. Follow us on Twitter @sportscasting19 and subscribe to our YouTube channel.