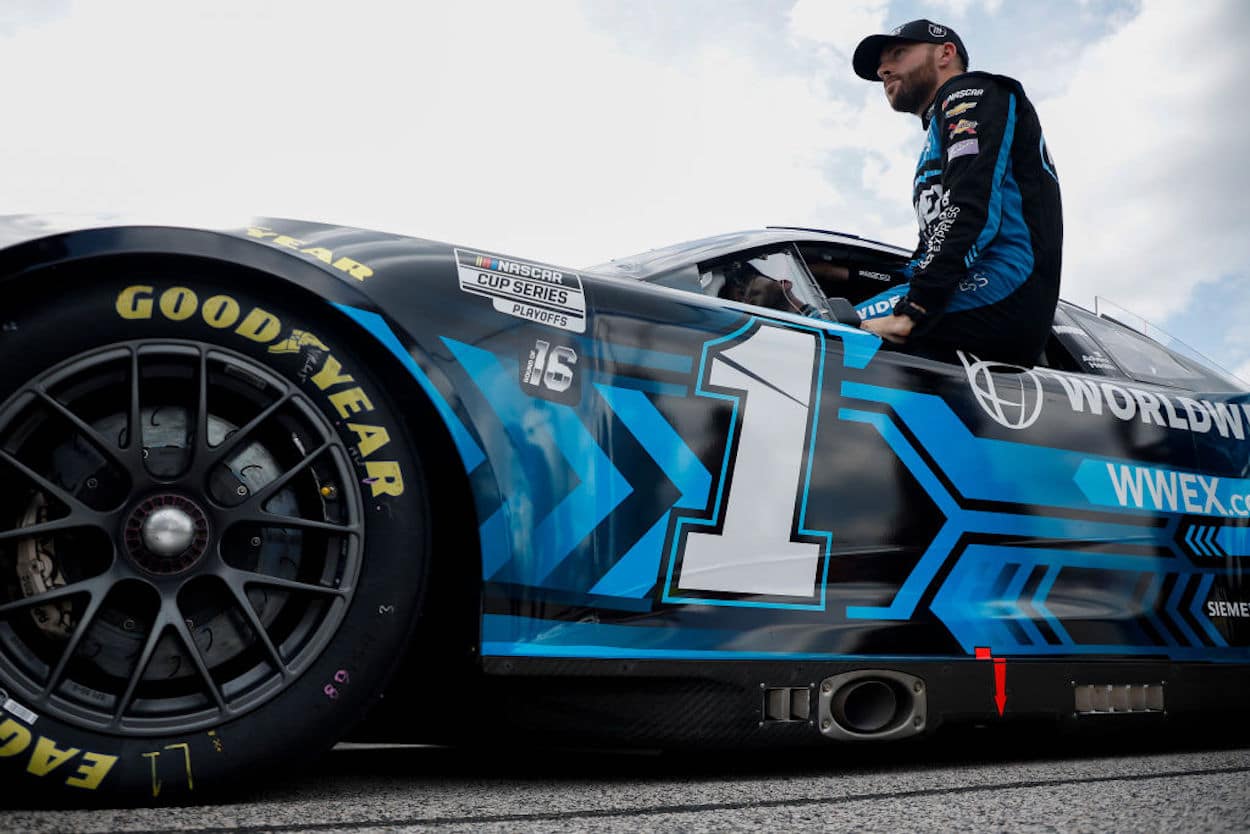 Handicapping the NASCAR Playoffs Round of 12: Ross Chastain and the 4 Unexpected Drivers Doomed to Fail
Upsets are part of what makes the playoffs exciting, right? Well, some big names could be going home after NASCAR's Round of 12
After a wild and wondrously unpredictable opening round of the NASCAR Cup Series playoffs, the second round — formally known as the Round of 12 — kicks off Sunday at Texas Motor Speedway.
Of the four eliminations in the Round of 16, three were widely considered major surprises: Kevin Harvick, Kyle Busch, and Tyler Reddick. All three of those drivers harbored legitimate championship aspirations coming into the playoffs, but with seven races still left in the 2022 season, they're now racing for little more than purses and pride.
So which four drivers will flame out in the Round of 12, setting the stage for the Round of 8 that commences on October 16 at Las Vegas Motor Speedway? 
While it might be tempting to go with a quartet of "safe" picks, I'm not willing to do that. Not in this season that has featured quite literally one surprise right after another. 
So with that, here are the four drivers whose title hopes will come crashing down when the Round of 12 concludes on the ROVAL at Charlotte Motor Speedway in less than three weeks.
Lucky to be in this round, Chase Briscoe has almost no chance to advance
Chase Briscoe's inclusion in the list of four who won't make it beyond the Round of 12 isn't really a surprise. The Stewart-Haas Racing driver slipped into this round by virtue of doing little more than avoiding the trouble that plagued several of his fellow playoff drivers in the Round of 16. To that extent, it's fair to consider Briscoe just lucky to be here — especially when you remember that he's recorded only four top-10s in 29 starts this year (which did include a win in March at Phoenix). His finishes in the previous round — 27th, 13th, and 14th — also weren't anything to write home about.
Unless Briscoe somehow manages to win the middle race of this round, the "wild card" race at Talladega, which is just about anyone's for the taking, his hopes of moving on to the Round of 8 are as good as over before this round even begins.
Ross Chastain seems doomed to receive retribution in the Round of 12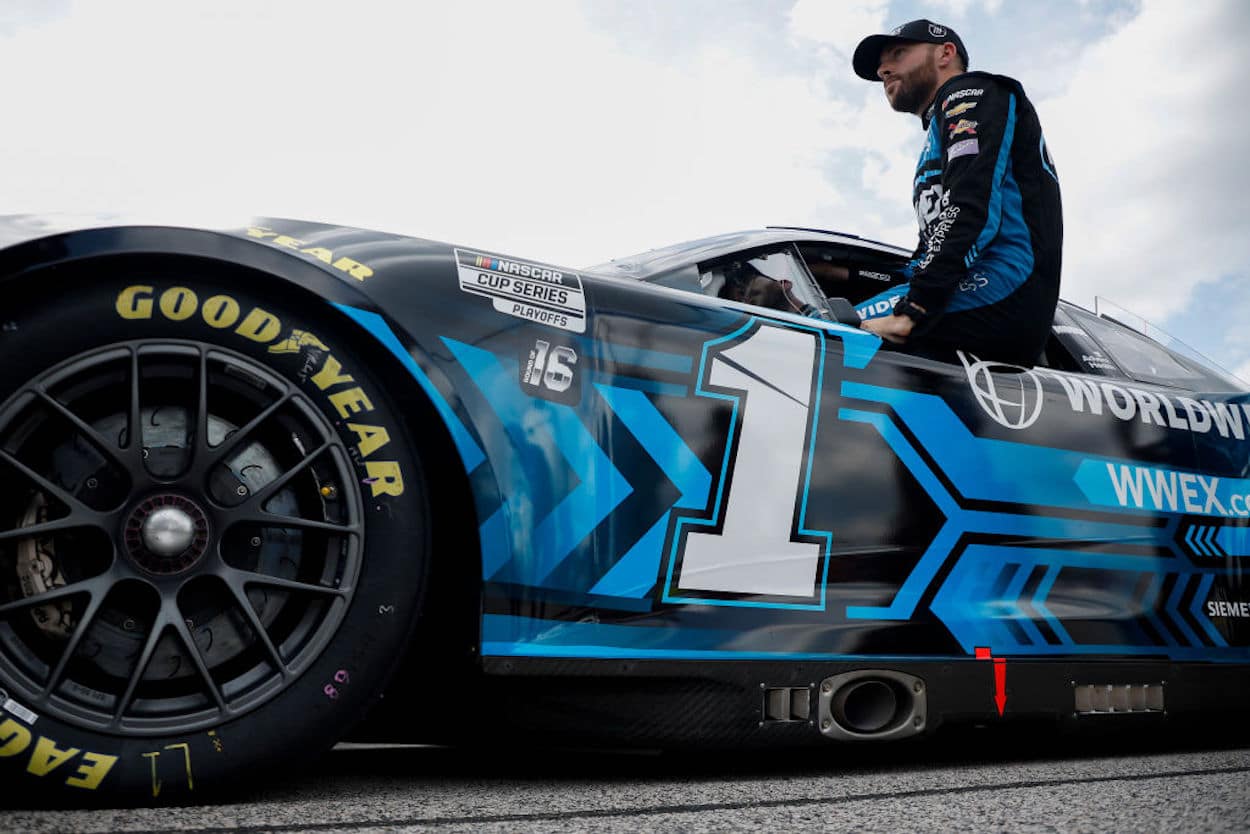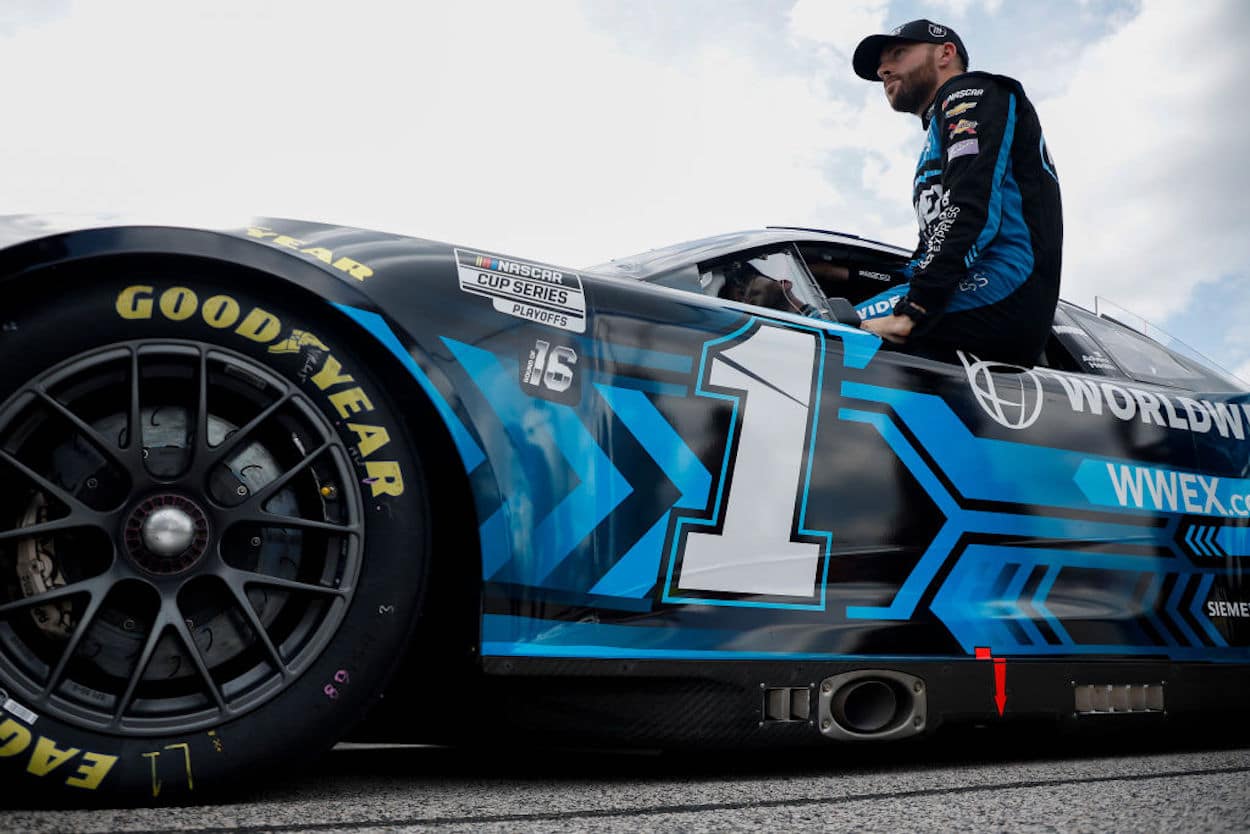 At some point before the season is over, the proverbial chickens are bound to come home to roost for Ross Chastain — who has seemingly hit everyone but the pace car driver at some point in 2022.
That's an exaggeration, of course, but there's no denying the fact that the Trackhouse Racing driver has made enemies at an alarming rate due to his aggressive driving style that has at times bore fruit (he has wins at Circuit of The Americas and Talladega) and at times made him Public Enemy No. 1 in the Cup Series garage.
Multiple drivers have hinted at or downright pledged retaliation on Chastain before the year is over, and exacting payback during the playoffs would be the ultimate way to get some revenge.
Among those whom Chastain has wrecked this season that he might want to be on the lookout for are Denny Hamlin, Kyle Busch, Martin Truex Jr., and Chase Elliott. In the case of Hamlin and Truex, Chastain has wrecked them not once but twice.
You can almost rest assured that if either of these drivers — or the others he's run into, for that matter — get a chance to inflict some pain on Chastain in this round, they're going to pounce on the opportunity. And if they do, it will likely cost Florida native a berth in the Round of 8.
Ryan Blaney has two hands tied behind his back in the Round of 12
Ryan Blaney backdoored his way into the playoffs, making the cut by three points over Martin Truex Jr. despite going winless over 26 points-paying races in the regular season.
The good news for Blaney? The Cup Series is heading to Texas, where he won the non-points-paying All-Star Race in dominant fashion back in May.
The bad news for the Team Penske driver? He may have to compete at some point this round without three team members – including crew chief Jonathan Hassler – who NASCAR suspended earlier this week for an improperly installed wheel that fell off Blaney's No. 12 Ford during Saturday night's race at Bristol.
However, Hassler and the other suspended crew members will be with Blaney this weekend at Texas because Team Penske has appealed their four-race suspensions and those suspensions have been deferred by NASCAR until the appeal is heard.
But regardless of whether Hassler and the other team members ultimately have to sit out, Blaney faces an uphill climb trying to make the next round for the simple fact that winning has been such problem for him in 2022.
Inconsistency will result in Denny Hamlin's shocking Round of 12 demise
OK, before you roll your eyes, call me crazy and swear that I'm unqualified to write about NASCAR, hear me out.
While Denny Hamlin absolutely has the potential to not only make it past the Round of 12 but also go all the way to Phoenix and capture his first Cup Series championship, it's just not going to happen this year.
And the reason is pretty obvious. Although Hamlin has two wins in 2022 (three, if you count the one at Pocono his car was DQ'd after), this has been one of the worst seasons of his lengthy career if you look at his number of top-fives, top-10s and laps led. In fact, since joining NASCAR's premier division full-time in 2006, Hamlin has never recorded fewer than 14 top-10s in a season when he entered every race.
The Joe Gibbs Racing driver has 10 top-10s with seven races to go this year, so he's likely going to be cutting it close on posting the fewest top-10s he's ever recorded in a full season. Hamlin hasn't been much better in the top-five department, netting just seven top-fives in 29 starts. That's fewer top-fives than he's enjoyed in any season since 2014.
As for laps led, Hamlin has spent less than a third of the time out front that he did in 2021. While laps led, top-fives and top-10s aren't everything, the Round of 12 is really the first round of the playoffs when drivers simply can't expect to advance without bringing their "A" game. Hamlin has brought his "A" game on a few occasions in 2022 but not nearly enough to be considered likely to make a deep playoff run.
So just like Briscoe, Chastain, and Blaney, the Round of 12 will be the end of the road for Hamlin.
You can take it to the bank.
Like Sportscasting on Facebook. Follow us on Twitter @sportscasting19 and subscribe to our YouTube channel.