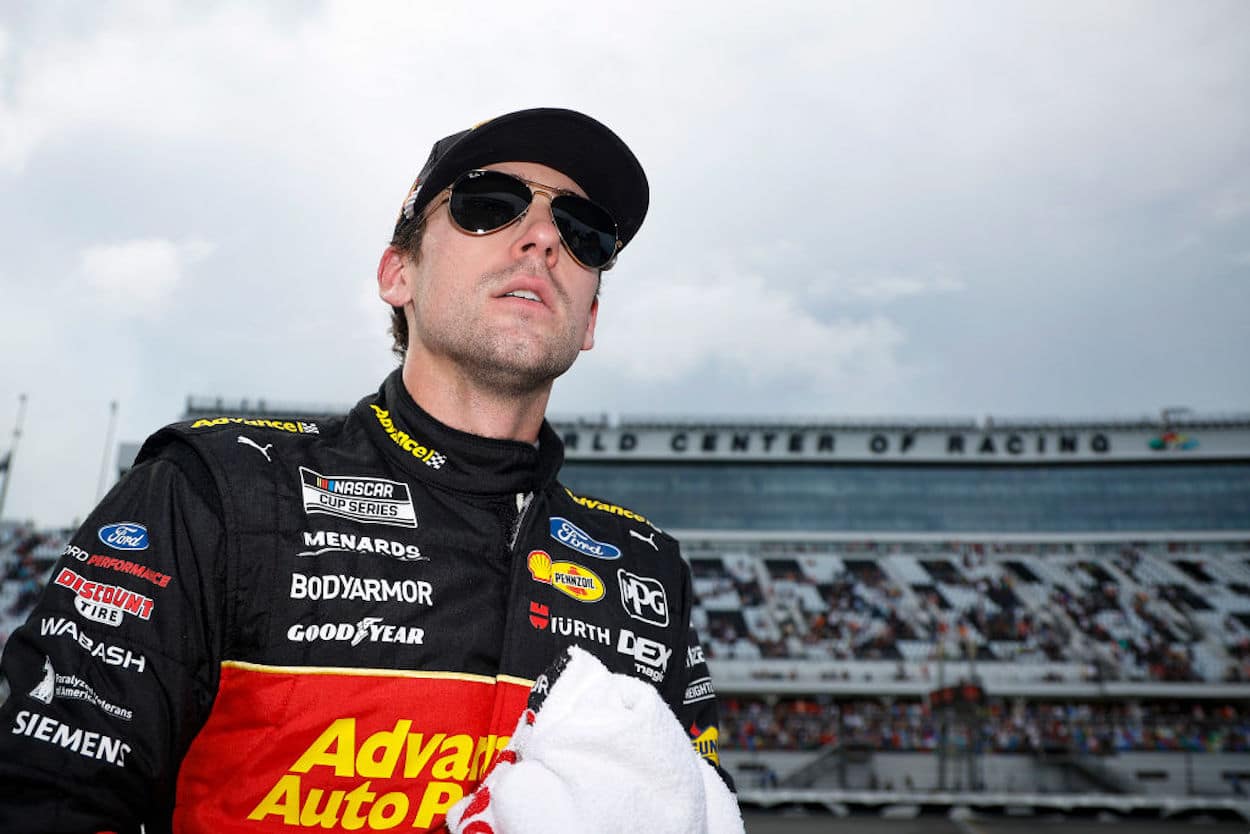 Take It to the Bank: Your 2022 Cup Champ Is Going to Be a Winless Ryan Blaney
Having the winless Ryan Blaney claim the 2022 Cup Series title would be the only fitting conclusion to a zany campaign.
By any objective measure, the 2022 NASCAR Cup Series season has been one of the zaniest in the history of the sport. One could even make a pretty convincing case that this has been the absolute wildest campaign in NASCAR's nearly 75-year history.
So what could possibly happen that hasn't already happened in 2022 that could make this season even crazier? A few things, perhaps, but one would most certainly be Ryan Blaney winning the Cup championship.
Why is this scenario so wacky? Well, we'll get into that a little bit later, but for now, it's time for a bold prediction: Blaney will win the 2022 title. In fact, it's as good as done. Go ahead and emblazon his name on the champion's trophy. Why? Because nothing would be more appropriate in this season of surprises.
The 2022 Cup Series season has served up one stunner after another
It was pretty obvious from the first race of 2022 that this NASCAR Cup Series season was going to be different. 
Right out of the gate, Team Penske's Austin Cindric became the first true rookie to win the Daytona 500 in 64 installments of NASCAR's biggest race. 
Then the very next weekend at Auto Club Speedway in California, teammates Chase Elliott and Kyle Larson became entangled when Larson wedged Elliott up into the wall and earned a fiery, profanity-laced rebuke over Elliott's in-car radio moments later.
Elliott and Larson have since locked horns again, doing so last month on the road course at Watkins Glen, where Larson ran Elliott out of real estate while batting for the lead on a late restart. Larson went on to win the race while Elliott —  clearly peeved over his teammate's aggressive move — gave a series of terse responses to postrace questions and pretended not to be upset, although his anger was written all over his face.
Think teammates having multiple run-ins and a rookie winning the Daytona 500 are wild? This is just the tip of the iceberg on how incredibly farfetched the 2022 season has been.
Among the other major on-track developments that no one in a million years could have ever predicted:
Trackhouse Racing coming out of nowhere to win three races, place both of its drivers in the playoffs and become a major player in just its second year of existence
Trackhouse Racing's Ross Chastain becoming public enemy No. 1 in the Cup Series garage after on-track dustups with numerous drivers, most notably Denny Hamlin, Chase Elliott, Martin Truex Jr., and Kyle Busch
Five drivers — Chastain, Chase Briscoe, Daniel Suarez, Tyler Reddick, and Austin Cindric — earning their first career victories at the Cup Series level
A record 16 different drivers going to Victory Lane in the regular season
One of the sport's biggest stars, Kurt Busch, suffering a likely season-ending concussion in a qualifying crash at Pocono and being forced to bow out of the playoffs as a result
Ty Gibbs, the 19-year-old grandson of Joe Gibbs, being called on to sub for Busch in multiple races and doing an admirable job of it
Race winner Denny Hamlin and second-place-finishing teammate Kyle Busch being disqualified in postrace inspection at Pocono for a piece of tape being illegally placed on the front of their cars
Preseason championship favorite Martin Truex Jr. missing the playoffs, and Austin Dillon knocking Truex out of the playoffs by winning the regular season finale at Daytona
Erik Jones becoming the first non-playoff driver in a long time to win a playoff race and doing so in the playoff opener at Darlington
Cars catching on fire seemingly at random due to issues with the design of the Next Gen car, prompting Kevin Harvick and others to accuse NASCAR of not doing enough to keep drivers safe
Confrontations and differences of opinion between different drivers almost every week
'Silly Season' has never been sillier than this year
Off the track, things have been just as wacky in 2022.
Two-time Cup Series champion Kyle Busch has spent the entire season waiting … and waiting … and waiting for Joe Gibbs Racing to secure a new primary sponsor to replace the Mars candy brand in 2023, but it still hasn't happened.
As a result, JGR hasn't offered Busch a new contract for next season, and the driver, who is one of the sport's biggest stars, is a free agent and actively having conversations with other teams. While it remains to be seen what Busch will ultimately do, just the fact that he's been in limbo for this long and that JGR hasn't been able to work something out is arguably the most outlandish story of 2022.
Of slightly lesser consequence but surprising nevertheless was Aric Almirola's decision to do his best Tom Brady impression and reverse course on his previously announced plans to retire at season's end. Now, instead of hanging it up to spend more time with family as he said he wanted to do, Almirola has said he'll be back in Stewart-Haas Racing's No. 10 Ford next season and possibly even beyond.
Another huge "Silly Season" shocker came to light in July when Tyler Reddick abruptly revealed his intentions to leave Richard Childress Racing for 23XI Racing at the conclusion of the 2023 season. This caught everyone off guard, if for no other reason than the fact that just a few weeks earlier, Reddick scored his first career Cup series win while driving for RCR and the team picked up its option on him for 2023. 
Of course, the most shocking element of the Reddick saga might have been the reaction from RCR and team owner Richard Childress, who wasted no time making it known that they didn't approve of the way he went about announcing his plans.
All the stars are aligning for Ryan Blaney to win the Cup championship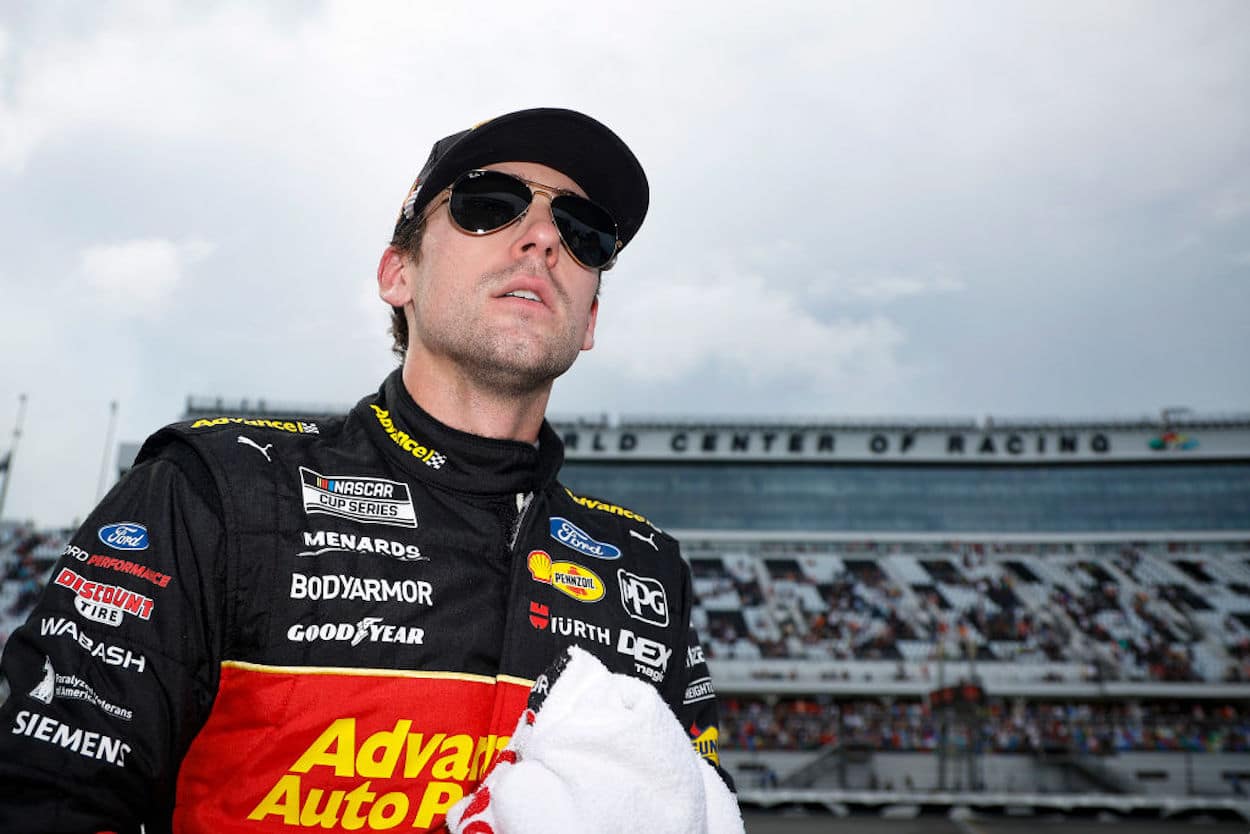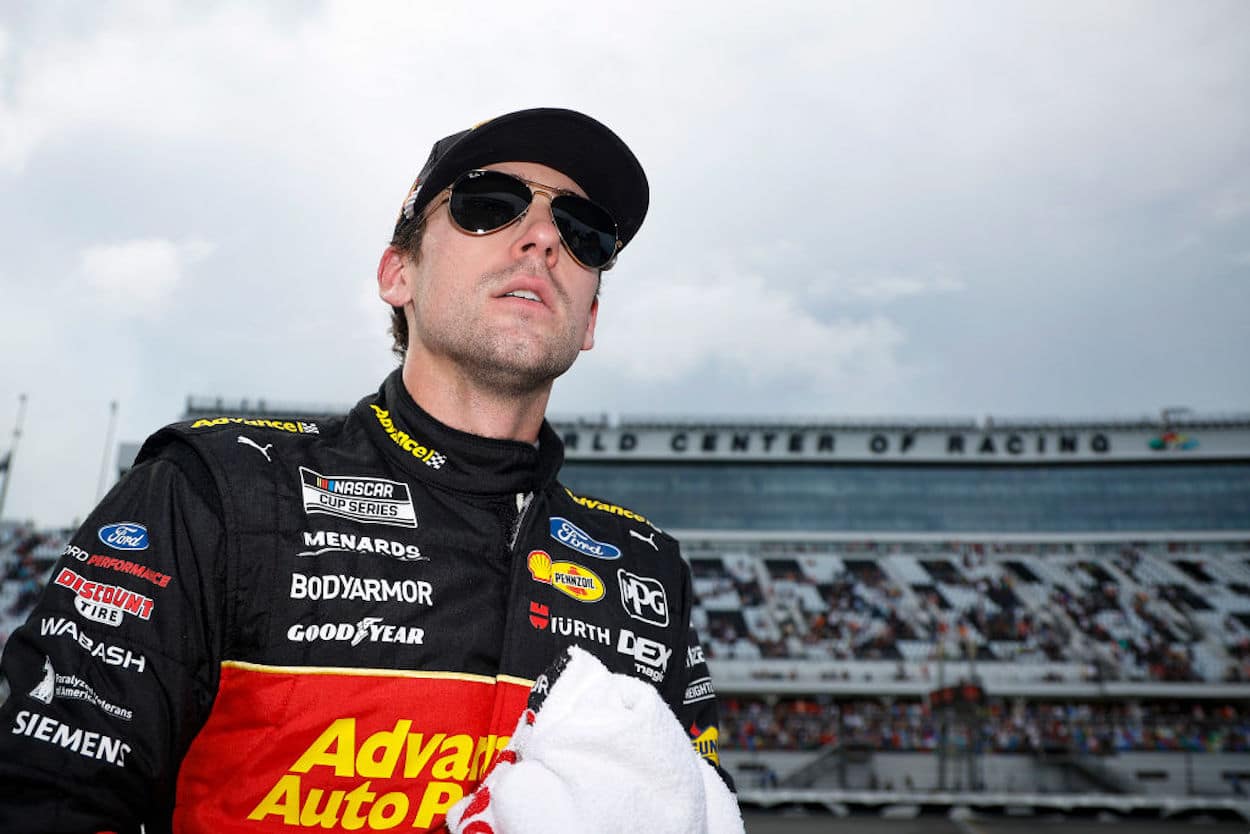 So all this brings us back to Ryan Blaney and why he'll be crowned the 2022 Cup Series champion. Simply put: He's the only driver in the playoffs without a points-paying victory this season. Yes, you read that correctly. He'll win the championship because he doesn't have a win.
And it took an incredibly odd series of events unfolding in the final regular season race at Daytona just for Blaney to even make the playoffs — which he did by a scant three points over Martin Truex Jr.
Considering just how much this season has gone off the rails — and the fact that never in more than seven decades of NASCAR history has a driver won a Cup championship without first winning a race — it seems nothing less than fitting that a winless Blaney would ultimately come out on top.
And believe it or not, the idea of a Blaney championship really isn't even all that farfetched. Sure, the Team Penske driver hasn't gone to Victory Lane in a points race this year, but he did win the non-points-paying NASCAR All-Star Race at Texas Motor Speedway, and he performed well enough in the regular season to finish in the top five of the regular season standings and begin the playoffs as the No. 6 seed out of 16 drivers.
So, Blaney it is. He's your 2022 champ. You can go ahead and take it to the bank and tell all your neighbors and friends. And not only will he be celebrating his first title after the season finale at Phoenix, but he'll be doing so without having won a race in 2022. Because, why wouldn't he?
This is 2022 — the year when the unthinkable happens in NASCAR. The year when the unexpected becomes the expected. And the year of the first winless Cup Series champion: Ryan Blaney.
Like Sportscasting on Facebook. Follow us on Twitter @sportscasting19 and subscribe to our YouTube channel.