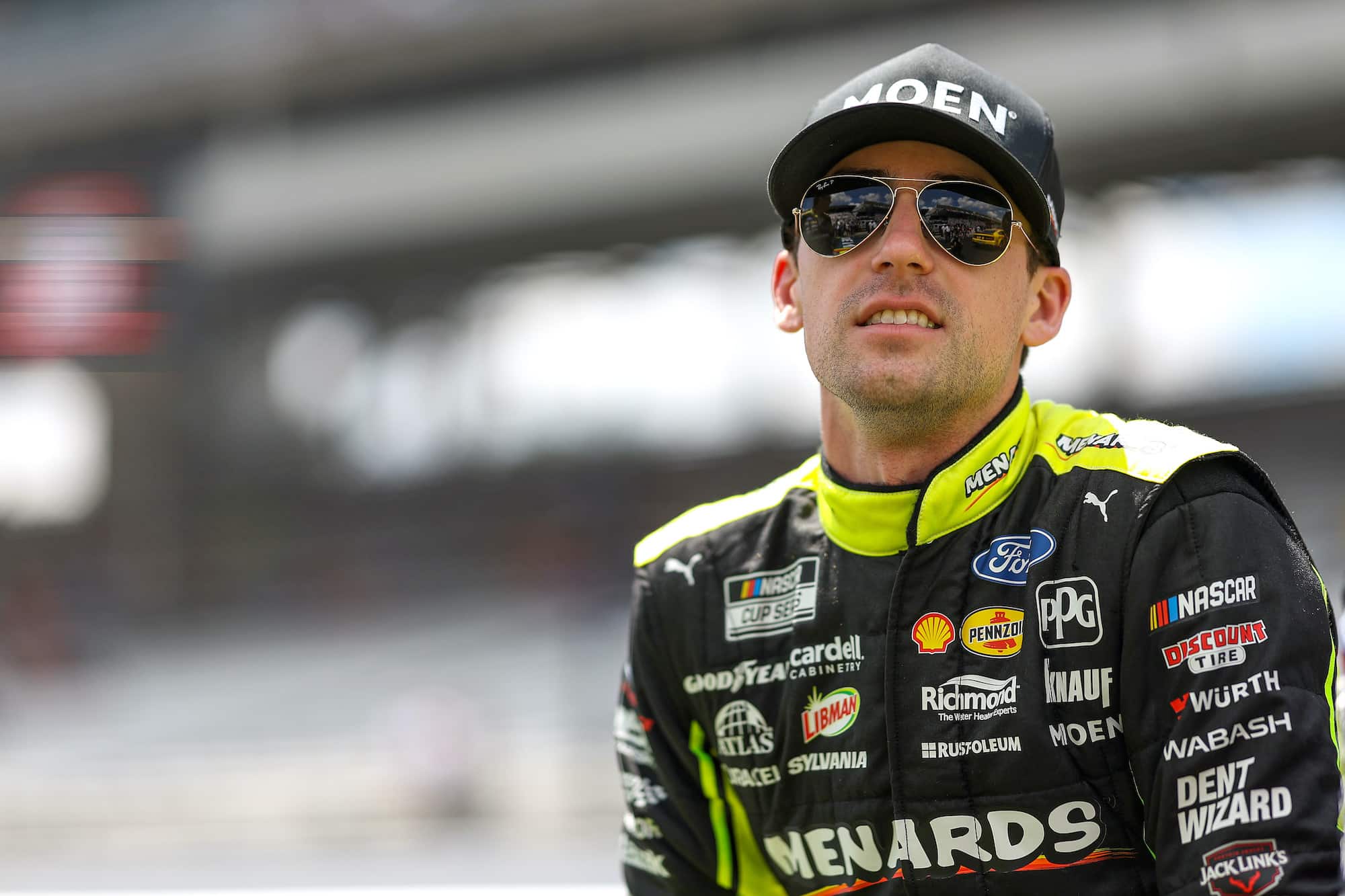 Ryan Blaney Confirms He's Not Participating in NASCAR's Experiment of Drivers Wearing Mouthpieces to Measure Crash Severity 
Ryan Blaney confirmed in an interview that multiple NASCAR Cup Series drivers are wearing mouthpieces to measure the intensity of crashes in the Next Gen car, and he's not happy about it.
Kurt Busch announced this week that he hadn't been medically cleared and would miss a third consecutive race due to concussion-like symptoms he sustained in a hard crash during qualifying at Pocono on July 23. While Busch is the first driver this year to miss a race due to a concussion, he's certainly not the first to endure a big hit. 
Ryan Blaney, Kevin Harvick, Joey Logano, and Bubba Wallace have all been involved in painful collisions this season, resulting in several of them bluntly admitting it was the worst hits of their respective careers. The Next Gen car is to blame. 
NASCAR is reacting to these "hard hits" by implementing a new program where some drivers wear mouthpieces to measure the intensity of a crash. A reporter asked Blaney about the program after the race at Pocono and the typically good-natured Team Penske driver didn't sugarcoat what was on his mind.    
Ryan Blaney and other drivers have taken big hits in 2022
Ryan Blaney suffered a big hit at the Tricky Triangle where he, like so many others, lost control of his car coming out of Turn 3, but instead of hitting the outside wall like Busch, the No. 12 dipped down low for a hard right-front impact on the wall protecting pit road. 
After the race, he revealed the severity of the impact while discussing it with SiriusXM NASCAR's Claire B. Lang.
"I mean, it wasn't terrible, but I've had softer before," he said. When the reporter followed up and asked him if the hits were harder this year in the new Next Gen car like other drivers have claimed, the 28-year-old didn't hesitate.
"Yeah, they're harder," he said matter-of-factly. 
Back in March at Atlanta, Bubba Wallace said his final-lap crash was one of, if not the hardest hit of his career. Joey Logano said the same thing after slamming into the outside wall at Charlotte in the Coca-Cola 600.
"It's been a rough week for me," Logano told reporters a week later at Gateway. "It's been a pretty sore week. I'm not moving as fast I typically do but it seems like I can still drive the car fast, at least in practice. So that part's good. These cars, they hit harder than ever. They hit really, really hard. They're solid. Yeah. It hurts."
Ryan Blaney confirms report about NASCAR drivers using mouthpieces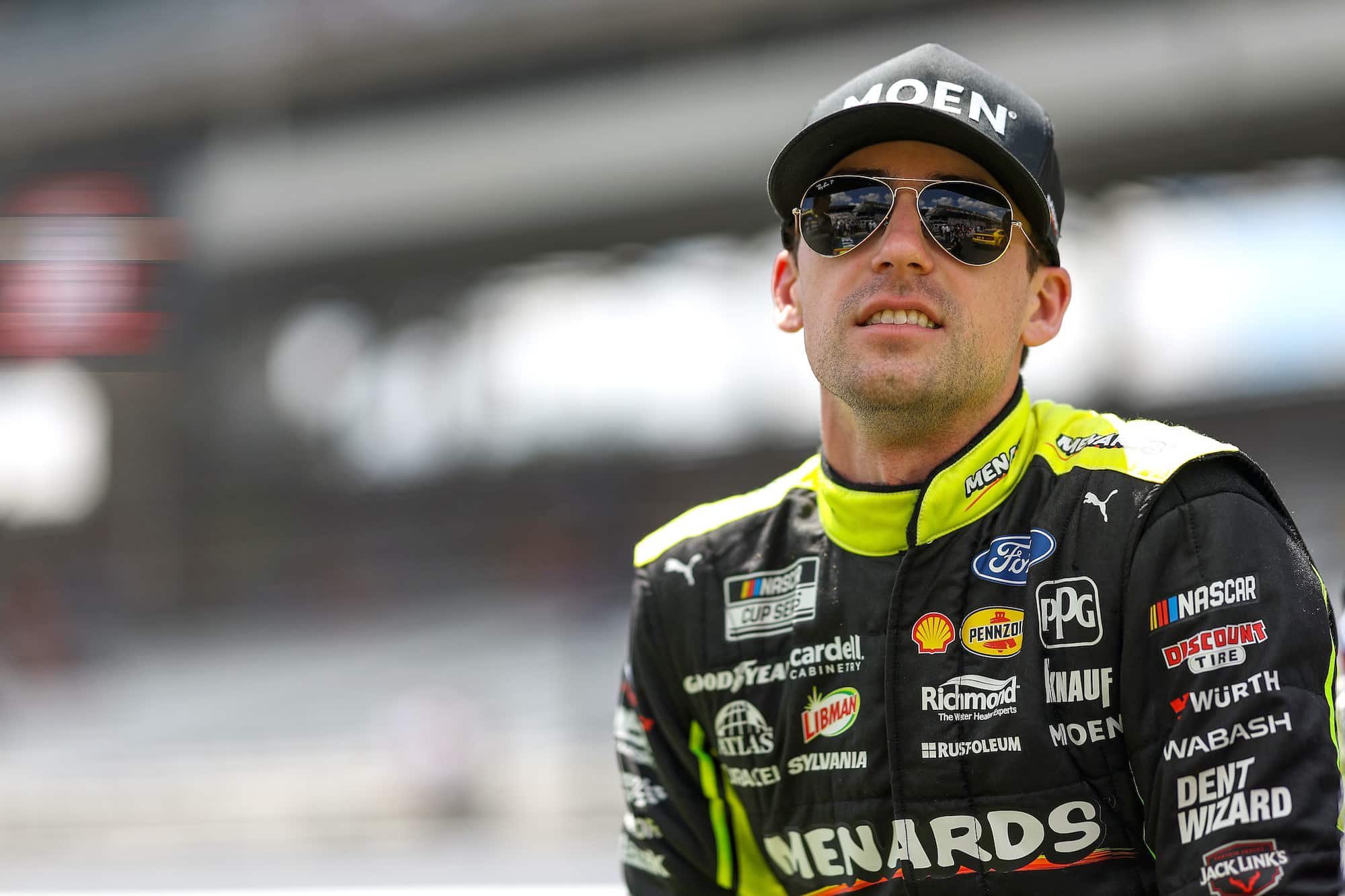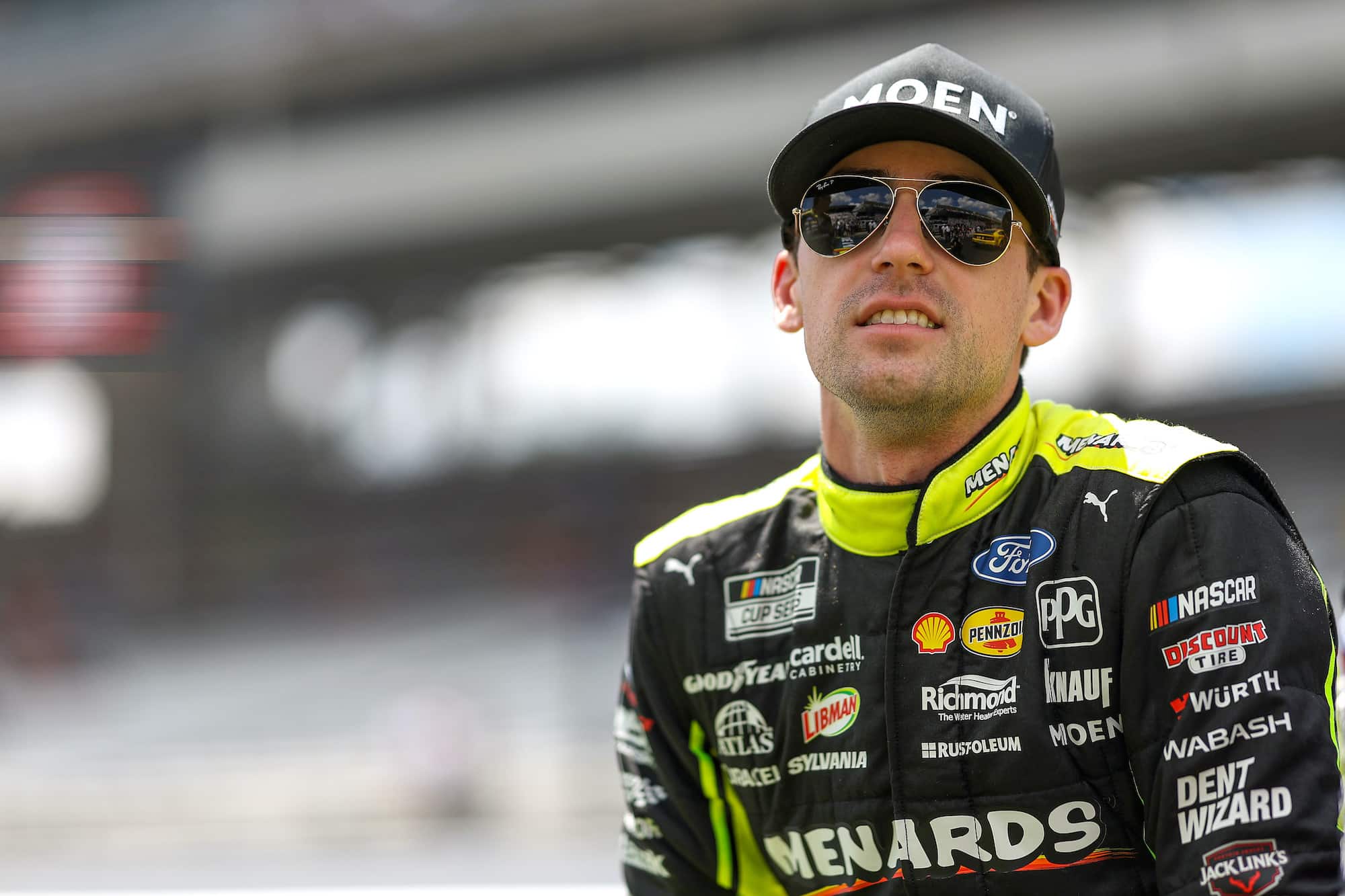 While Blaney verified at Pocono what others have said about the increased impact intensity this season, he was also asked about a report on a new NASCAR program where select drivers wear mouthpieces to measure the severity of the crashes. 
"You're not one of the drivers wearing the mouthpieces, are you?" Lang asked. 
"No, I'm not a mouthpiece guy," the driver responded. "If we're having to wear mouthpieces to measure how hard these cars hit, then we're doing something wrong."
NASCAR program measuring impact severity 
Blaney's remarks confirmed what Fox's Bob Pockrass had tweeted before the race on the new NASCAR project. 
"Seven drivers yesterday in practice wore mouthpieces to collect data in case of an accident and four will wear them today (NASCAR is not naming them)," the reporter tweeted.
Blaney was obviously not one of them. And his eye-opening comment about "we're doing something wrong" is telling. You have to believe he's not the only driver who thinks NASCAR should have never put the drivers in this position to act as guinea pigs. 
These harder impacts are the result of a stronger but more rigid car that, instead of crumpling and absorbing the energy of the collision, it is being transferred to the drivers. And they're feeling it. 
Realistically, it should have never reached this point. You would have thought that these types of things would have been worked through before the car ever made its debut. But here we are.
Blaney and the rest of the garage have to hope that the governing body is diligently working behind the scenes to identify the problem and come up with a resolution as quickly as possible. Unfortunately, if you look at how NASCAR has responded to addressing the Next Gen car's other big flaw with more than a dozen loose wheels this season, don't expect any answers on reducing crash impacts to happen anytime in the near future. 
Like Sportscasting on Facebook. Follow us on Twitter @sportscasting19 and subscribe to our YouTube channel.