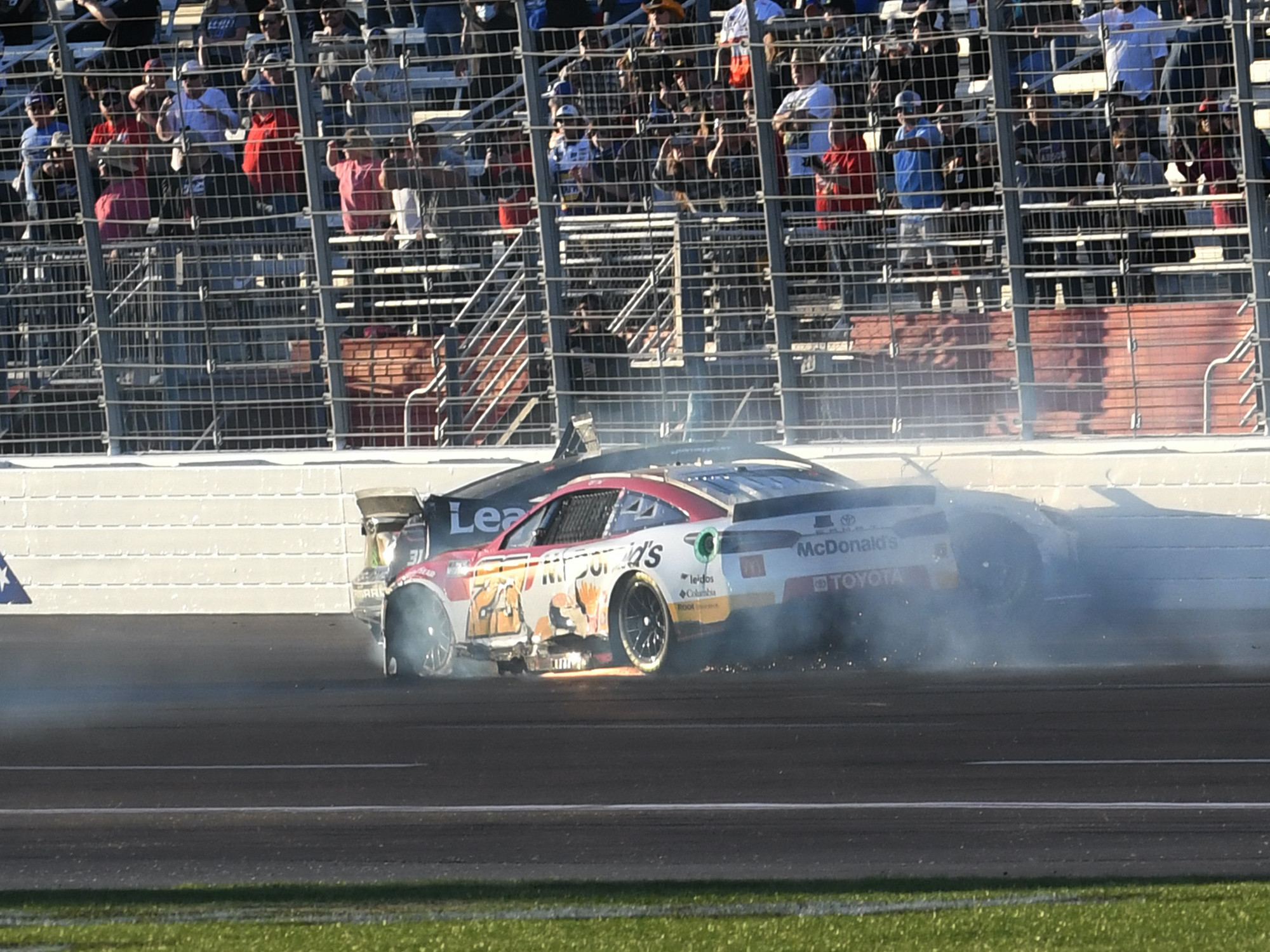 Bubba Wallace Admits to 'Hardest Hit' in Atlanta and His Disturbing Radio Audio Backs It Up
Bubba Wallace had a big impact just before the finish line in Atlanta and the scary radio audio revealed just how hard.
Bubba Wallace has been one of the best drivers on superspeedways over the last year, winning a race and finishing runner-up a couple of other times, including the 2022 NASCAR Cup Series season-opening race at Daytona. 
At the newly-reconfigured Atlanta Motor Speedway, which many consider a trimmed-down version of the track style, Wallace once again proved to be a front-runner for much of the race. However, a violent last-lap crash ended any hopes of continuing that streak. The driver later admitted how it was the biggest impact of his career, and the disturbing radio audio backed up his claim.
Bubba Wallace in position to win late at Atlanta 
Bubba Wallace started 19th at Sunday's race in Atlanta. After riding around in the pack for the first stage, which he finished 17th, the 28-year-old driver made his way toward the front during the second. He finished eighth. 
In the final stage, Wallace got aggressive with his fast Toyota, as he's done successfully in the last few superspeedway races, and got up in the front. He led three laps. 
With the race laps dwindling, he kept pace right behind the leader, William Byron. The 23XI Racing driver appeared to be in the catbird seat going into the final lap. That all changed when Ross Chastain dipped down on his inside. 
The No. 23 formed a new line on the outside, but it didn't last long as Ryan Blaney got into his rear, made him loose, and killed the momentum. Blaney and last week's winner, Chase Briscoe, both ran into the fence as a result. 
Wallace continued on but dropped back to eighth. Then, just yards before the finish line, he got sideswiped by Justin Haley and slammed hard into the outside wall. He finished 13th.
Wallace makes loud groan followed by radio silence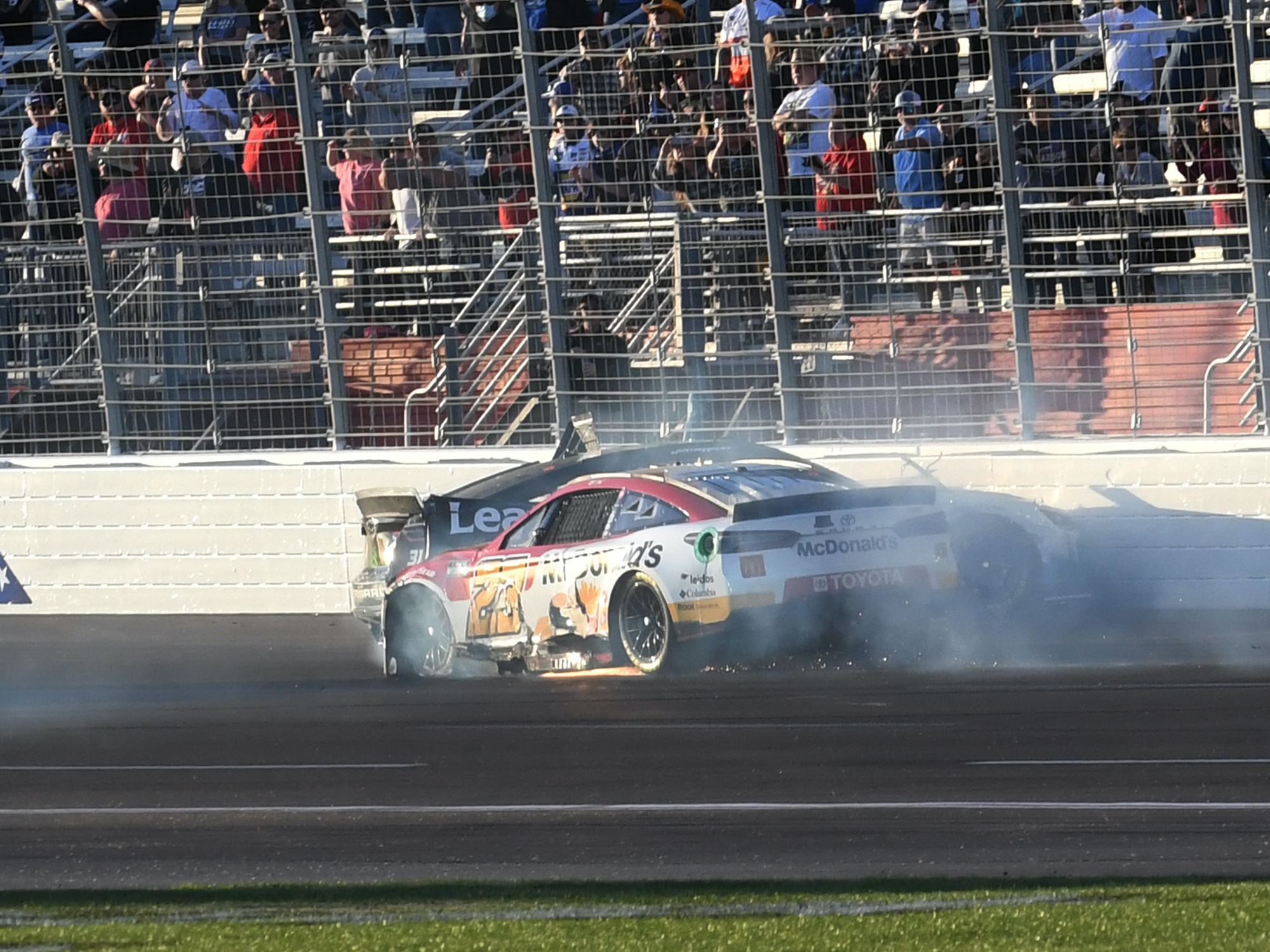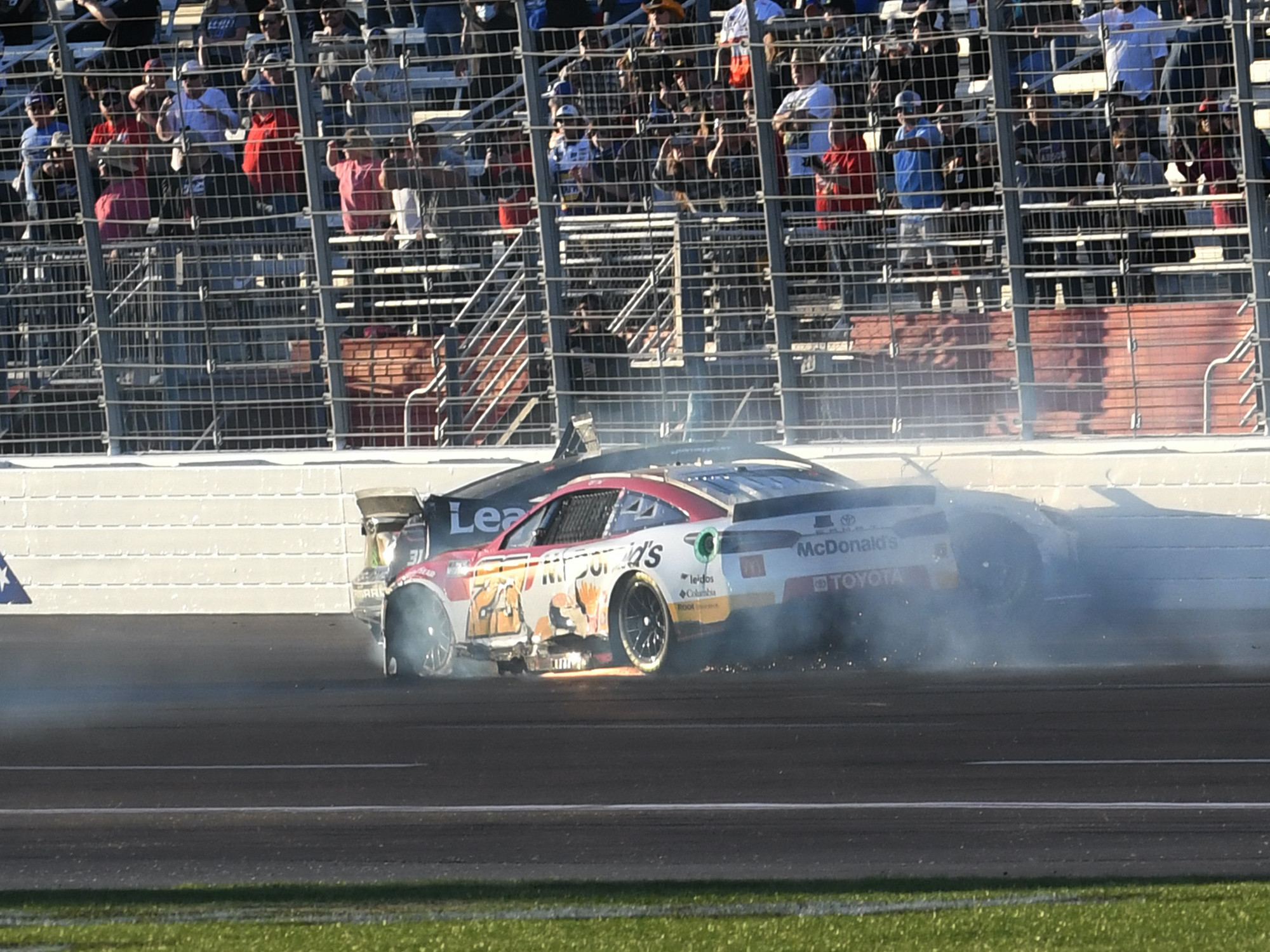 Just seconds after impact, Bubba Wallace's spotter, Freddie Kraft, asked him if he was alright. The driver let out a loud groan. 
"Catch your breath. Just catch your breath. Tell me you're alright," his spotter said, looking for an intelligible response. 
With no response, Wallace's crew chief, Bootie Barker, jumped in. "You OK, Bubba?" he asked. After seven seconds without an answer, Barker asked again. 
"Give him a second. He lost his breath," Kraft said calmly. "Just let him catch his breath."
After another eight-second pause, Wallace's radio opened up. He was breathing heavily. In between breaths, he gasped, "Yeah."
A few minutes later when the safety team arrived, the driver exited the car, gave a thumbs up, bent over, and put his hands on his knees before riding to the care center.
Admits it was 'hardest hit'
When Wallace met with reporters after the race, he said there was a reason for the scary sounds he made right after crossing the finish line.
"All good. That was the hardest hit I've had," he told Fox's Bob Pockrass. "I think that was harder than Pocono."
He's referring to the 2018 Cup Series race when his No. 43 car got sideways and violently slammed into the outside wall. His window net remained up for more than 30 seconds. When he exited, he bent over, put his hands on his knees, and sat down next to his car. 
Wallace, like all NASCAR drivers, understands violent impacts are part of the profession. That doesn't make it any less painful when it happens or less frightening for those listening to the real-time radio communication, from the fans all the way up to the crew chief.  
Like Sportscasting on Facebook. Follow us on Twitter @sportscasting19.