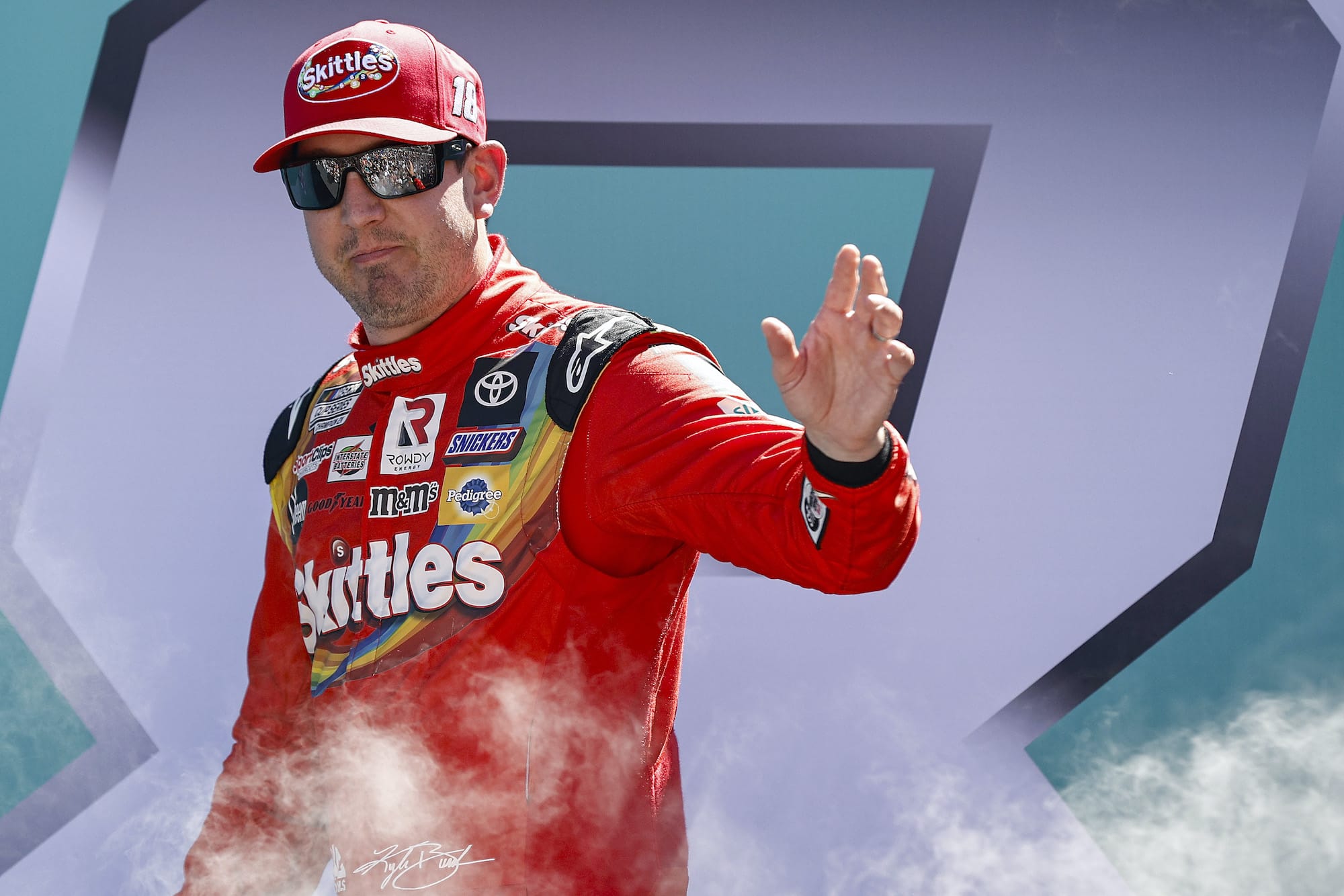 Kyle Busch Called Out for 'Sour Grapes' and 'Playing Victim' Following His Criticism of Joe Gibbs and Disappointing End With Team
Kyle Busch didn't hold back during an episode of Race for the Championship in criticizing Joe Gibbs and the organization for how it handled his contract situation. Two industry insiders called him out for sour grapes and playing the victim.
Kyle Busch has had a sub-par season by his lofty standards, securing just a single win on the Bristol dirt back in April. The driver could justifiably attribute his lackluster performance to off-track distractions — namely a surprising move into the free agent market after spending 15 years with Joe Gibbs Racing.
In September, Busch ended months of speculation when he announced that he was joining Richard Childress Racing in 2023. Several weeks later, he was eliminated from the postseason and has remained relatively quiet since. That changed in a recent episode of the NASCAR docuseries Race for the Championship, where the two-time Cup Series champion was openly critical of his soon-to-be former employer. 
This week, two members of the Door Bumper Clear podcast called out Busch for those remarks and suggested it was a case of sour grapes and the driver playing the victim.   
Kyle Busch critical of Joe Gibbs Racing
For weeks, Kyle Busch visited with reporters before each race and answered questions about his future. When he announced he was leaving for RCR, the questions stopped. He never talked about any of the behind-the-scenes action.
Busch did just that in a recent episode of Race for the Championship, when he sat with his wife, Samantha and talked about his future with Kyle Busch Motorsports president Mike Verlander, who said the driver now gets a chance to decide where he wants to spend the rest of his career. 
"It would be nice not to go through this again. This sucks," Busch bluntly admitted. 
"It's like beyond me that we're even going through this," his wife said. "I never thought we'd go through this."
"Not from all the words that we were given for years of: 'You're our guy,' 'You're our franchise,' 'You're going to retire here. All that sort of stuff," the driver said. "So those were a lot of — what do you call it — false promises or whatever. That's the scary piece."
Surprisingly, Busch wasn't done. A few minutes later in the show, he talked about the disappointment of how it all ended and proceeded to fire a shot at the team owner.  
"Something is so disappointing to me and so hurtful about this whole situation with JGR is they were like family," Busch said. "For 15 years, Joe had my back in the stupidest of moments that Kyle Busch was, like he was there for me. And it's gone. Like it just flipped. And gone. And it's like nothing I've ever been a part of."
Busch called out for playing victim and sour grapes 
Powerful words from Busch, no doubt. But Freddie Kraft, who spots for Bubba Wallace and is part of the JGR organization through its affiliation with 23XI Racing, suggested on the latest Door Bumper Clear podcast that Busch isn't telling the truth about why his time in the No. 18 Toyota is coming to an end.
"I feel pretty confident in saying that Joe Gibbs did not fire Kyle Busch," Kraft said. "I'm pretty sure there was a deal to be had there if Kyle Busch wanted to make one. That's kind of where I'm at with it."
"You can take off the word pretty," co-host Brett Griffin interjected. "And just say I'm sure." 
"Yeah, I'm sure," Wallace's spotter replied. "This just seems like sour grapes after the fact. Listen, it worked out for everybody in the end. Everybody's got a home so move on." 
"If I were offered an eight-figure deal, and I didn't take it, I don't think I would go play the victim right now," Griffin said, indicating Busch had at least a $10 million annual deal offered that he rejected.  
It's obvious both spotters are speaking from a place of knowledge. Griffin suggesting it was an eight-figure deal makes sense since Busch was reportedly earning between $15-$25 million annually with his M&M's sponsorship. 
Has something to prove in 2023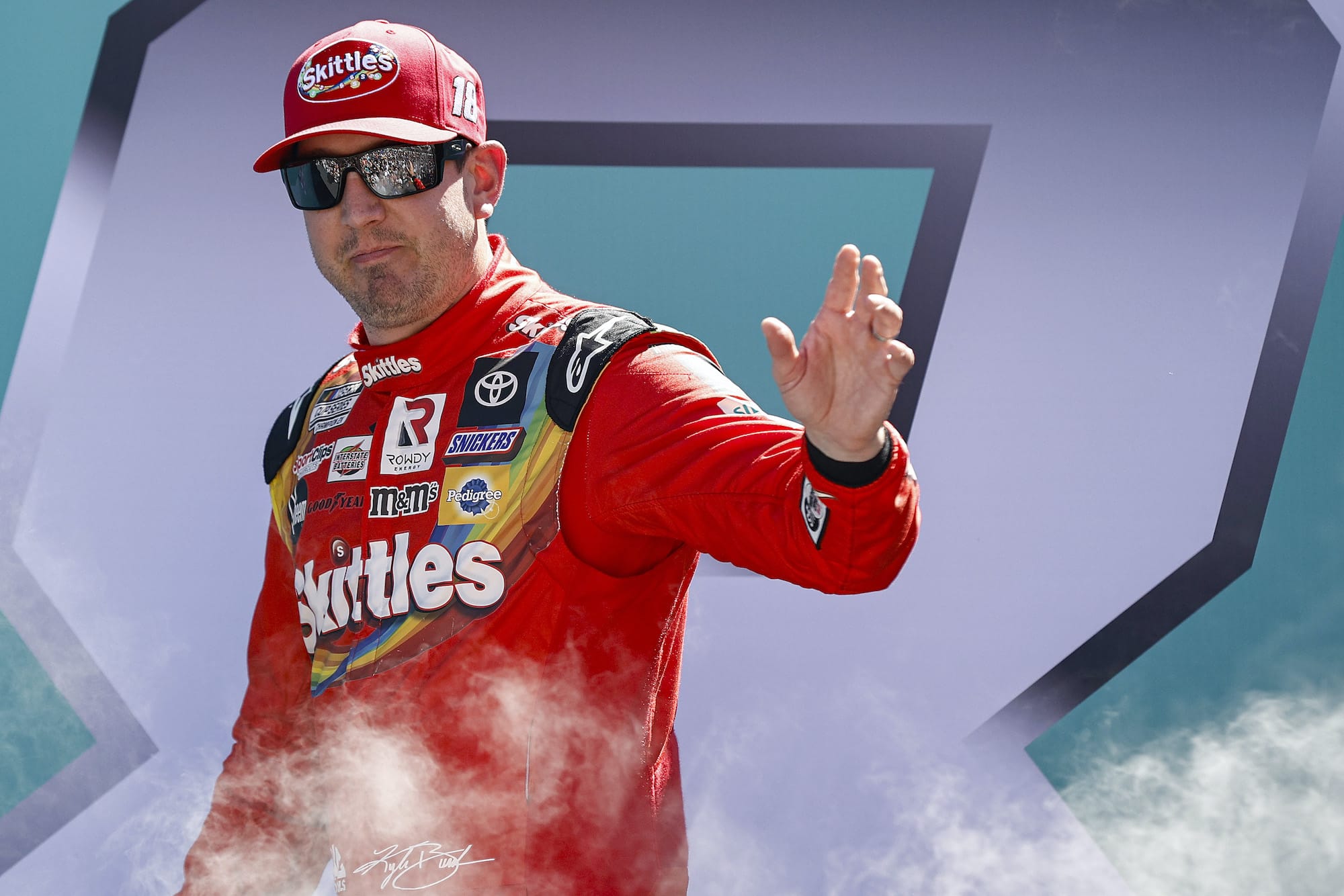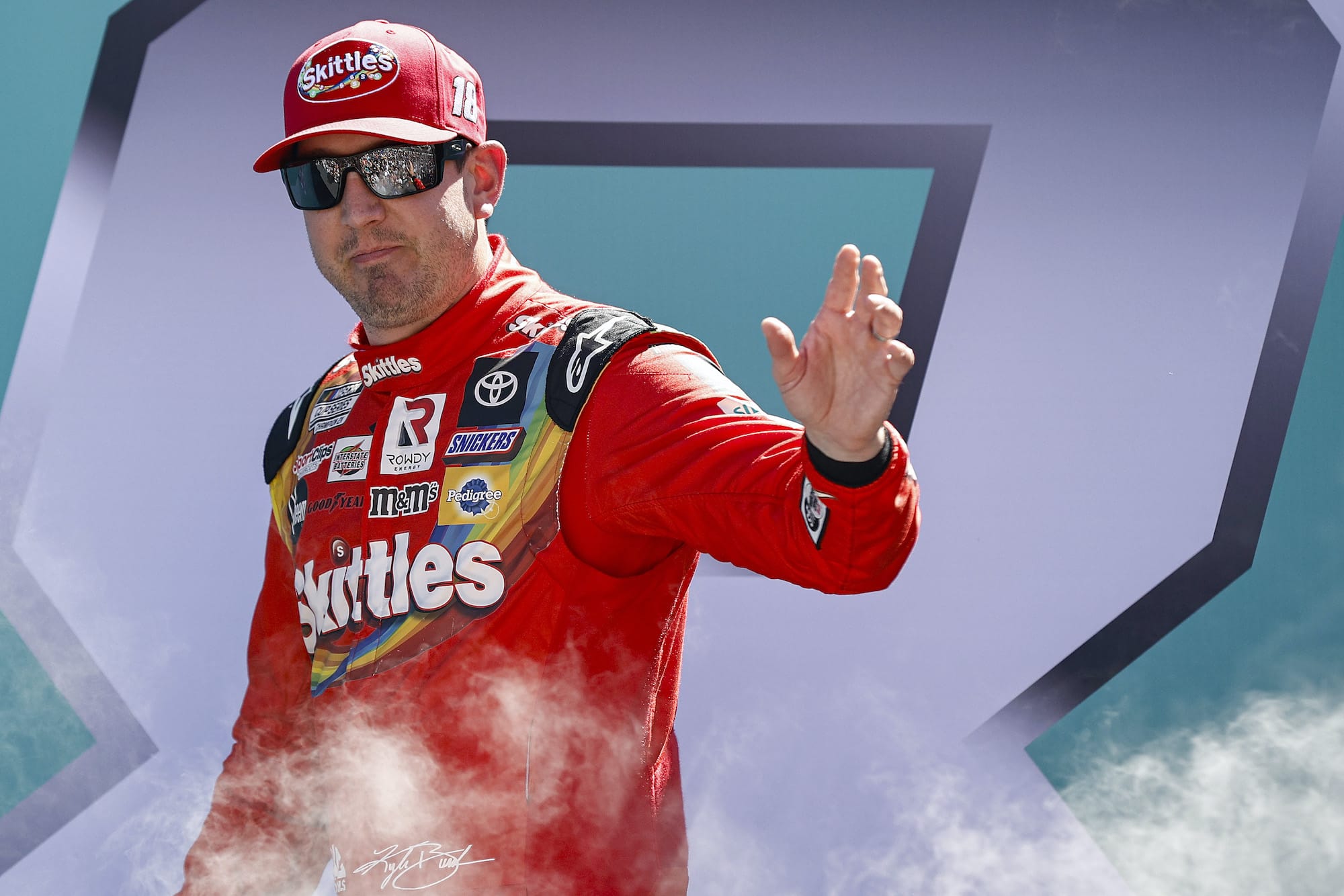 Whether Busch or Gibbs initiated the decision to part ways will likely never be known. But you can be sure in 2023, the driver will have extra motivation to prove that, ultimately, whoever made the decision, it turned out to be the right one for him.
At 37 years old and at least five quality years remaining to contend for a championship, Busch hopes that one day in the future he can look back on his career and fondly remember his time at JGR, despite the sour ending, and also recall a move to RCR that resulted in more wins and titles. 
Time will tell if his hopes became reality.
Have thoughts on this topic? Keep the conversation rolling in our comments section below.