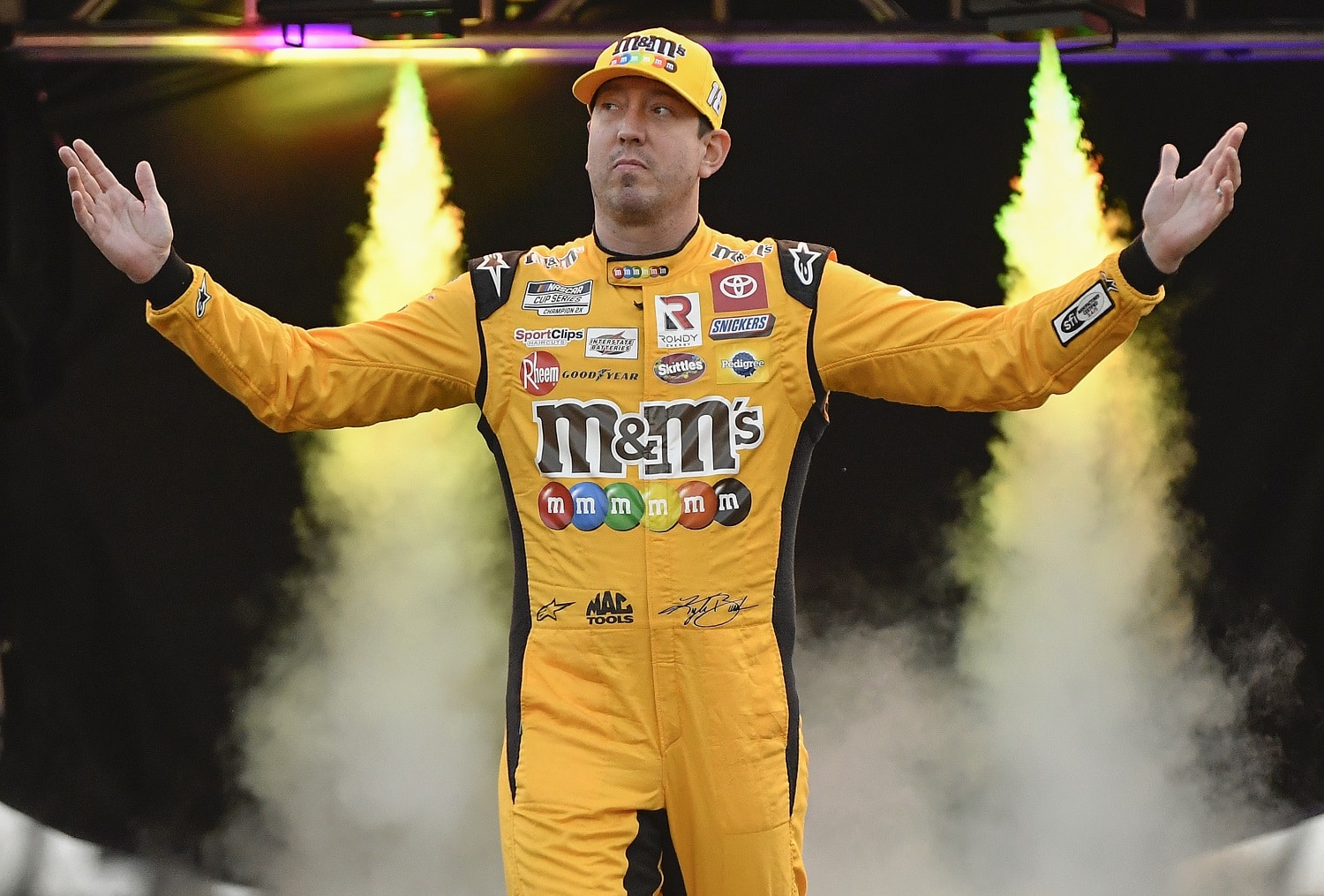 Kyle Busch's Corporate Boss Owns Up to 'the Worst Nightmare Imaginable' at the Worst Imaginable Time for NASCAR
This is not the way Toyota's top racing executive wanted to see Kyle Busch depart after a long relationship with the manufacturer.
NASCAR has a problem. Kyle Busch and Kevin Harvick, both past Cup Series champions, have exited the playoffs prematurely for reasons that have more to do with hardware than hard work.
At the same time, TV ratings went into the toilet last weekend, and the sport goes into the second phase of its playoffs at a time when guys who couldn't make the playoffs are beating the supposed stars.
As is the case with Kyle Busch, NASCAR isn't having a great month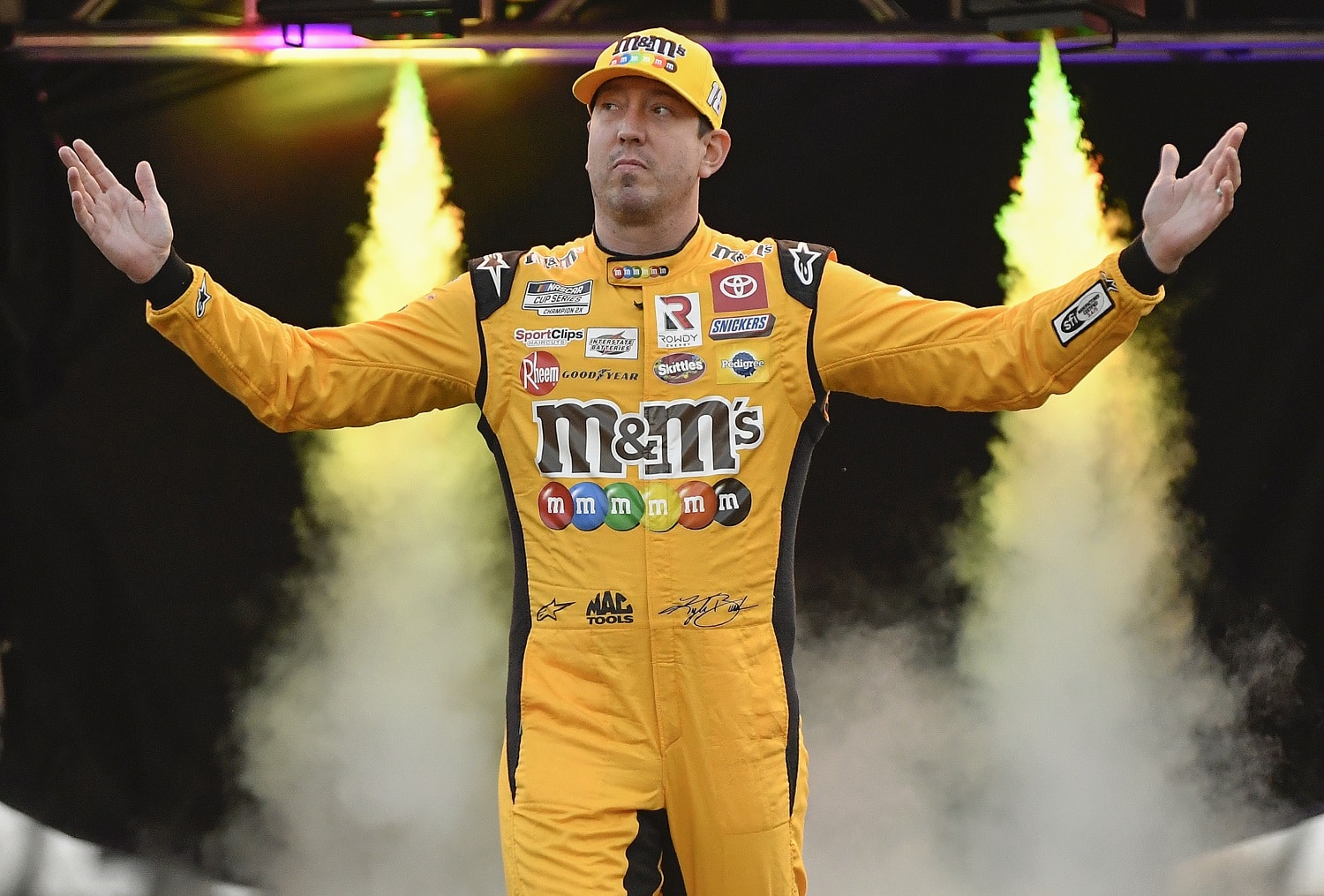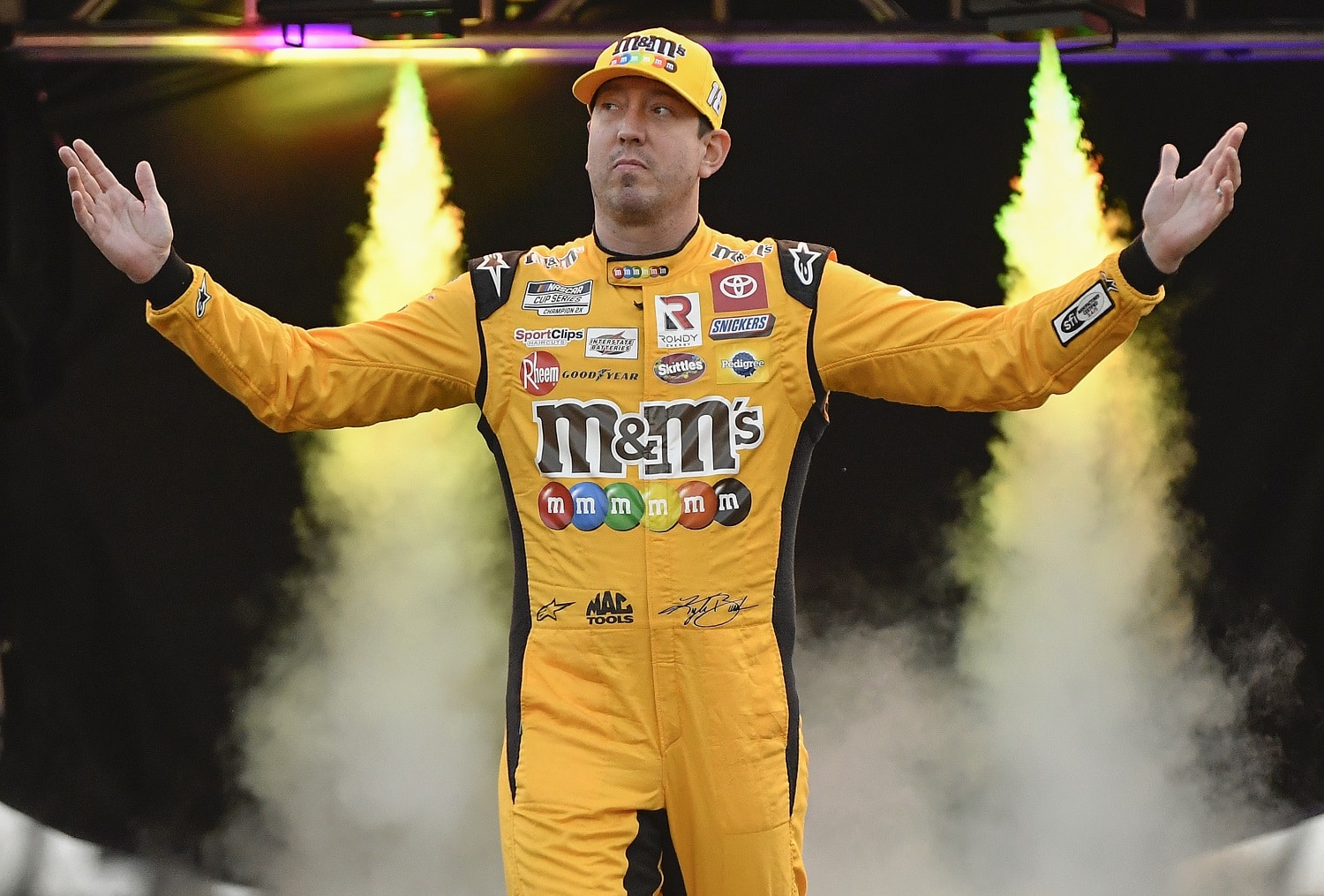 As the NASCAR Cup Series heads to Texas Motor Speedway, seven of its eight most recent winners either didn't qualify for the playoffs or bowed out in the first round. Kyle Busch, who's made more news than any other driver in 2022, is among them. Now, the sport's executives must ask whether they're giving people enough reasons to continue watching.
TV rankings tanked for Bristol, an all-important elimination race, and the competition only gets tougher. College and pro football are in full swing, and MLB still has eight playoff berths unsettled with two weeks to go in the regular season.
Frankly, the biggest NASCAR headlines for the past two months have concerned Busch's future, and now he's out of the hunt. Worse yet, his own guys fragged him.
Toyota's racing boss owns up to 'the worst nightmare imaginable'
David Wilson wasn't overstating the case Tuesday when he called Kyle Busch's elimination from the NASCAR Cup Series playoffs "the worst nightmare imaginable for me personally and for our team. We cost Kyle Busch a shot at his third championship."
Wilson is the president of Toyota Racing Development, and the motorsports world is looking to him to explain why two of Busch's last three races could have ended with blown engines, causing him to bow out of the playoffs in the opening round for the first time. Denny Hamlin and Christopher Bell are the only two Toyota drivers remaining in the final 12.
"Whether we're so fortunate enough to possibly win a championship with either Christopher or Denny later this year, I'm still going to be haunted by what happened, not just in Bristol, but Darlington as well," Wilson told NBC Sports. "Two engine failures across three weeks is unheard of. It's unacceptable."
The failure at Bristol came days after Busch announced he's leaving for Richard Childress Racing when the season ends. That forced Wilson into the distasteful position of having to deny Toyota gave the No. 18 entry inferior engines once negotiations to remain with Joe Gibbs Racing broke down.
"I'll say that it is offensive as a professional and somebody who takes their responsibility as greatly as I do," Wilson said.
It's too late to help Kyle Busch
Toyota racing executive David Wilson said all the engines this weekend at Texas Motor Speedway have been tweaked because of the issues Kyle Busch experienced in two of three playoff races.
"We have some sort of an instability in our valve train, and it seems to be triggered by us running into NASCAR's mandated rev limiter," Wilson said.
According to Wilson, Busch put stress on his engine with a missed shift into fifth gear at Darlington to kick off the playoffs, but that shouldn't have been enough to cook the engine a minute later. The Bristol problem appeared to be the engine's inability to handle running the car in fifth gear so much and hitting the NASCAR rev limiter. None of the three dozen other cars had that issue.
"The fact is that right now we just don't have enough durability margin in our valve train. That's on us," Wilson said.
The result is that Toyota's hopes now ride solely on Denny Hamlin and Christopher Bell. The goal of sending the manufacturer's most successful driver ever – by a wide margin – is out the window.
"It's just a crushing blow to our organization, Wilson said. "There's nothing I can do. I've apologized to Kyle. I've apologized to (Joe) Gibbs. This is on us, and (I) hated that we let them down."
Like Sportscasting on Facebook. Follow us on Twitter @sportscasting19 and subscribe to our YouTube channel.
Got a question or observation about racing? Sportscasting's John Moriello does a mailbag column each Friday. Write to him at [email protected].