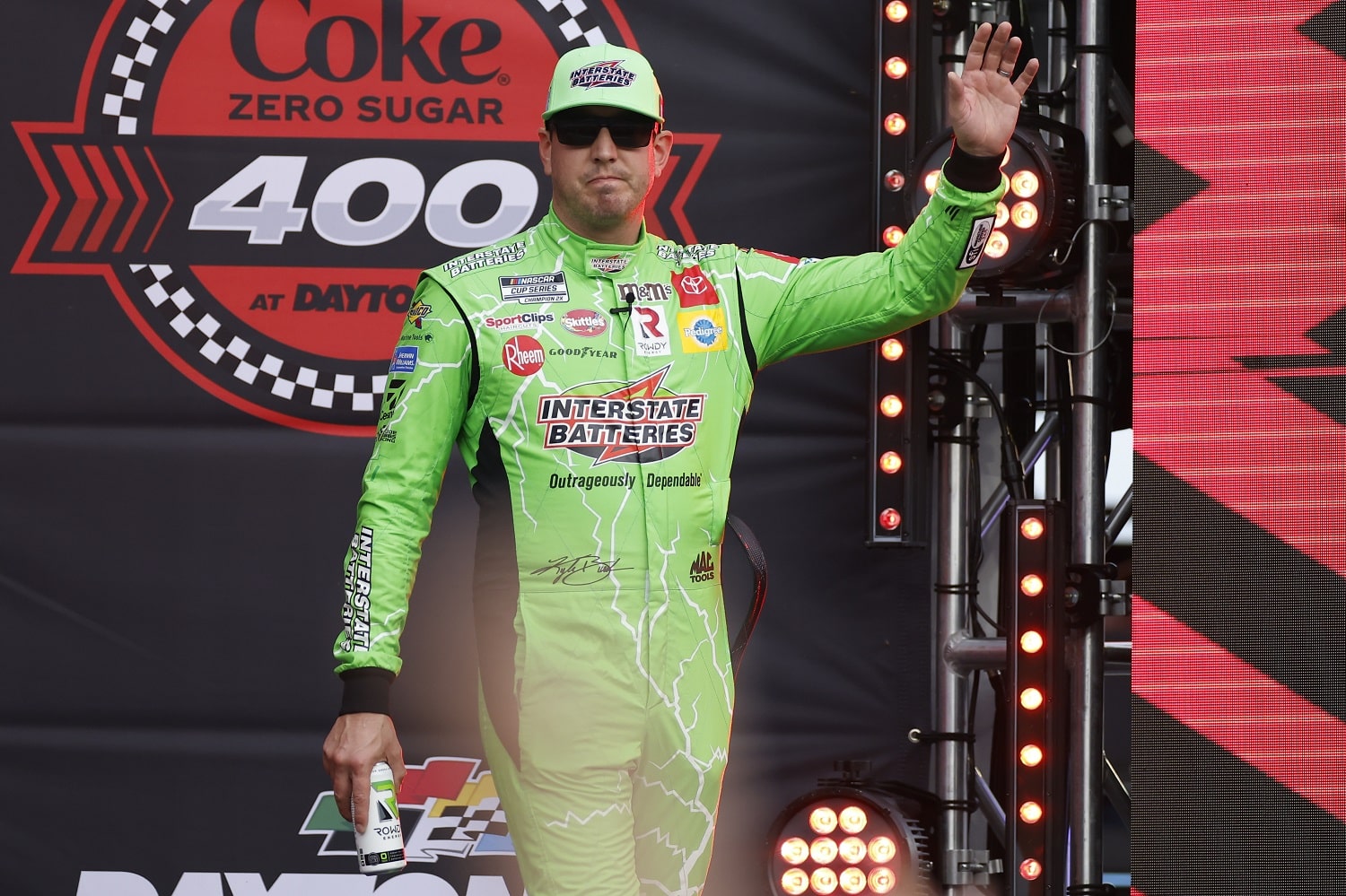 Kyle Busch Delivers a Brilliant Answer to a Question With Implications About His Racing Future
Kyle Busch fended off a tough question that might have provided valuable insight into his 2023 plans.
Reporters should know better than to play games with Kyle Busch. Because when it comes to interviews, the media plays checkers while the two-time NASCAR Cup Series champion has already mastered three-dimensional chess while blindfolded.
Hit with a seemingly no-win question at Daytona in advance of the final regular-season race, Busch offered an answer as deft as the driving ability that has allowed him to win more than 200 races in NASCAR's three national series.
There's no news on the Kyle Busch contract front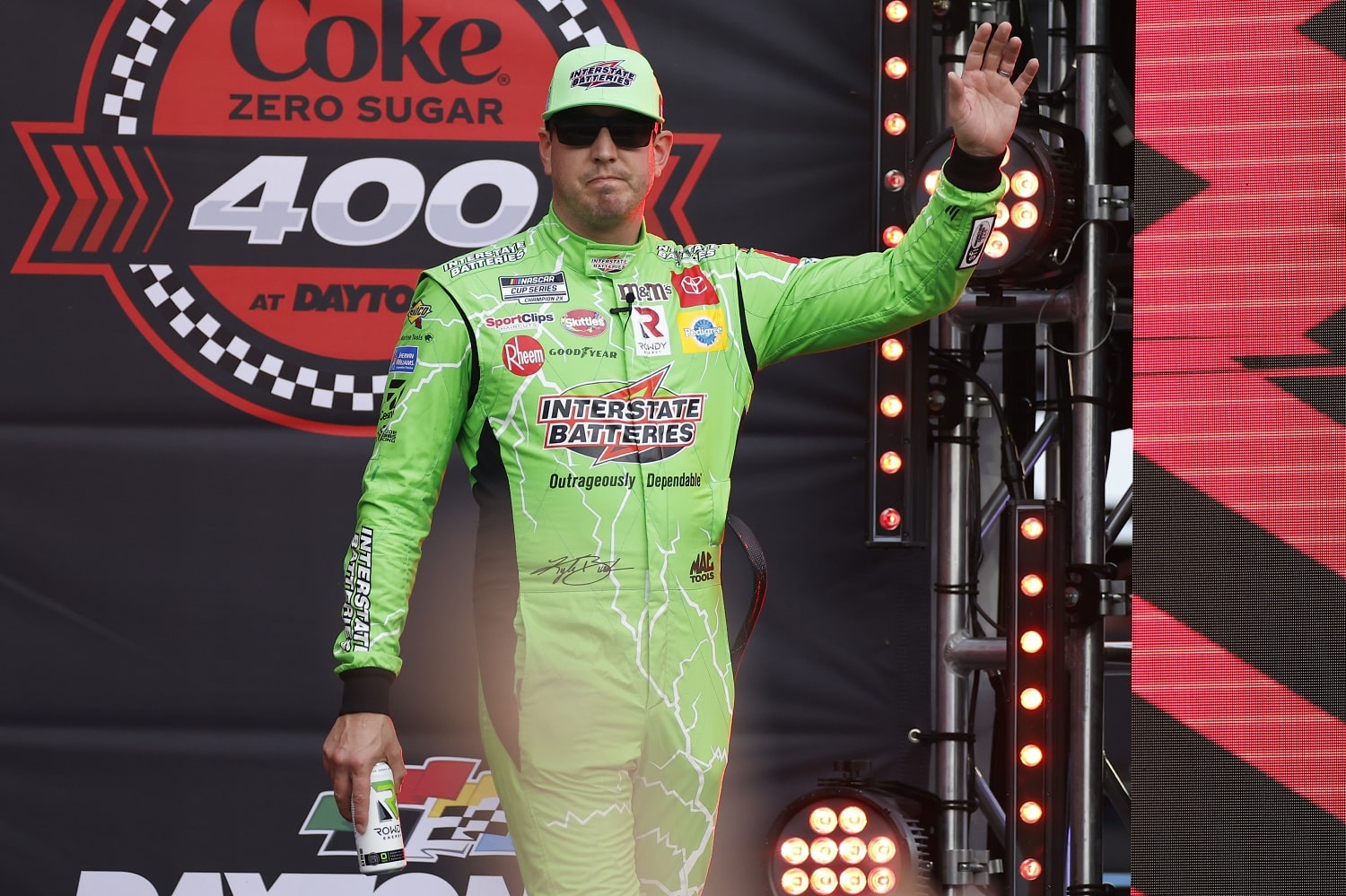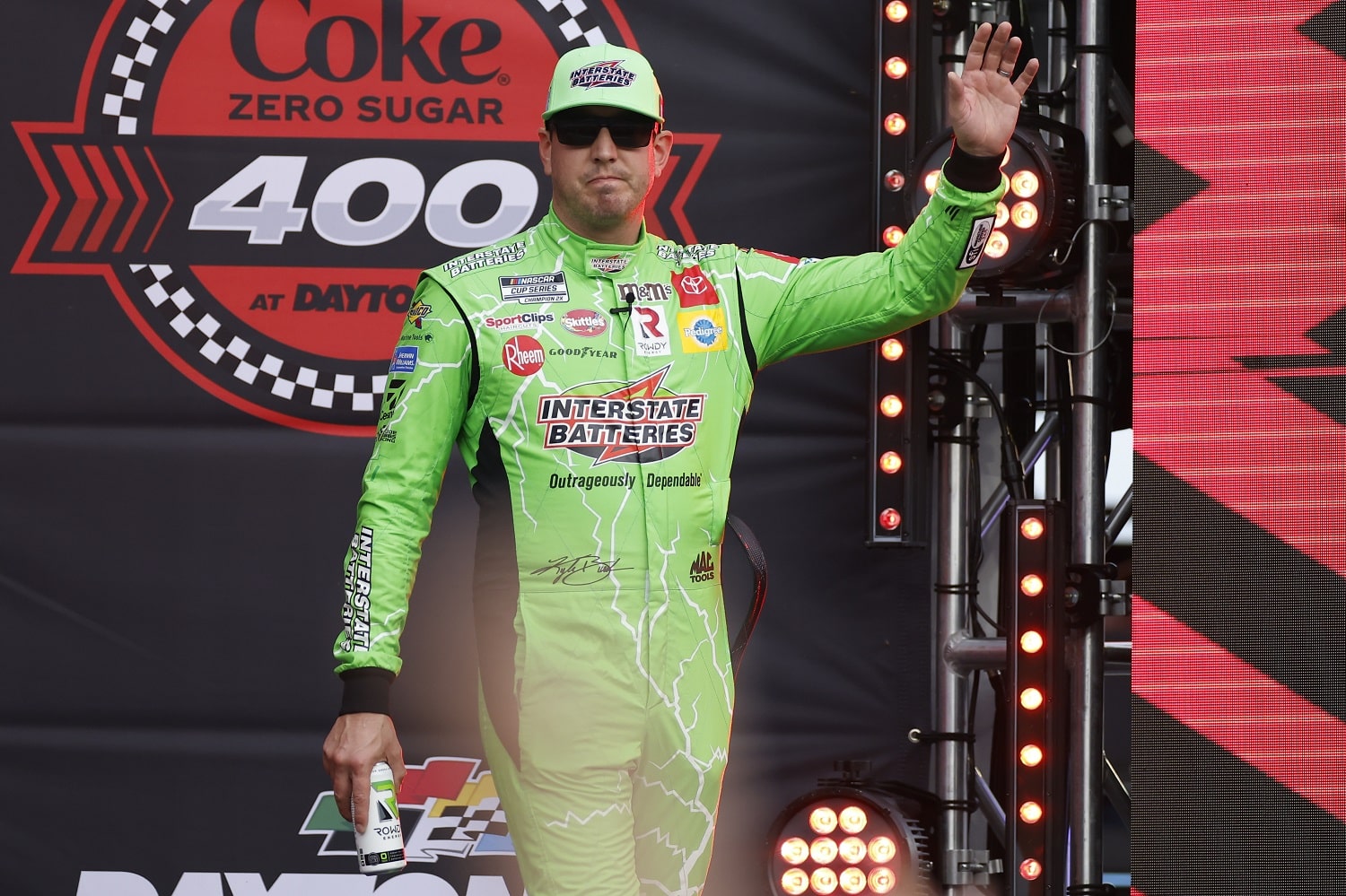 There was a school of thought that NASCAR fans might get their answer this weekend regarding Kyle Busch's 2023 plans. The final weekend of the regular season at the sport's signature track is an ideal place to get the news out, and some teams took advantage:
Aric Almirola has signed on for at least two more seasons as Stewart-Haas Racing, rescinding his retirement announcement from the start of the year.
Trackhouse Racing announced a contract extension for Daniel Suarez.
Additionally, NASCAR unveiled some sponsorship news. Craftsman Tools will return as the truck series sponsor in 2023, replacing Camping World.
However, there was nothing from Joe Gibbs Racing or the driver himself about what Busch will be doing next season, so the rumor mill will continue to pick up steam at a time of the year that NASCAR understandably wants the attention focused on its Cup Series playoffs.
Kyle Busch gets hit with an interesting hypothetical question
Kyle Busch came to Daytona with his playoff ticket punched by virtue of winning at Bristol. Thirteen others are also locked in, and the rest of the field is battling for the final two spots. Ryan Blaney's No. 12 Ford and Martin Truex Jr.'s No. 19 Toyota are far ahead of the other winless drivers in points and set to make the playoffs if a previous winner or an ineligible driver should triumph Sunday morning in the race rescheduled due to weather.
Blaney is 25 points up on Truex, so he's in relatively good shape should the two have to compete for the last playoff spot. Again, that would only happen if an eligible non-winner finishes first in the 400-miler that finalizes the playoff field for Darlington on Labor Day weekend.
Certainly, there are real possibilities among the non-winners, and that's how Busch found himself dragged into answering a tough question, one with subtle implications for his future:
Which Toyota would he help if he pulled up behind them as Truex and the No. 23 of 23XI Racing driver Bubba Wallace raced side-by-side on the white-flag lap?
The question came with a purpose in mind
With his future at Joe Gibbs Racing in doubt, asking Kyle Busch which Toyota he might help was a superb question. First, it implied that Blaney was locking down the 15th playoff spot, and the last berth would go to the Daytona winner.
Second, turning it into an all-Toyota question was intended to gauge his feelings toward 23XI Racing. Observers point to Bubba Wallace's team as a possible landing spot for Busch since it's the only other Toyota team. Meanwhile, Truex is Busch's teammate at JGR, and not choosing to help MTJ would imply hostility toward his current employer.
That seemingly left no wiggle room for Busch, but he pried himself off the hook anyway.
"If I'm coming off Turn 4 and the '19' and the '23' are side-by-side in front of me, I'm lifting," he said. "I'm out."
The answer is brilliant without being evasive. Picking one over the other would have made news. Picking neither avoided showing his feelings toward either team regarding 2023.
Well played, Kyle Busch.
Like Sportscasting on Facebook. Follow us on Twitter @sportscasting19 and subscribe to our YouTube channel.
Got a question or observation about racing? Sportscasting's John Moriello does a mailbag column each Friday. Write to him at [email protected].