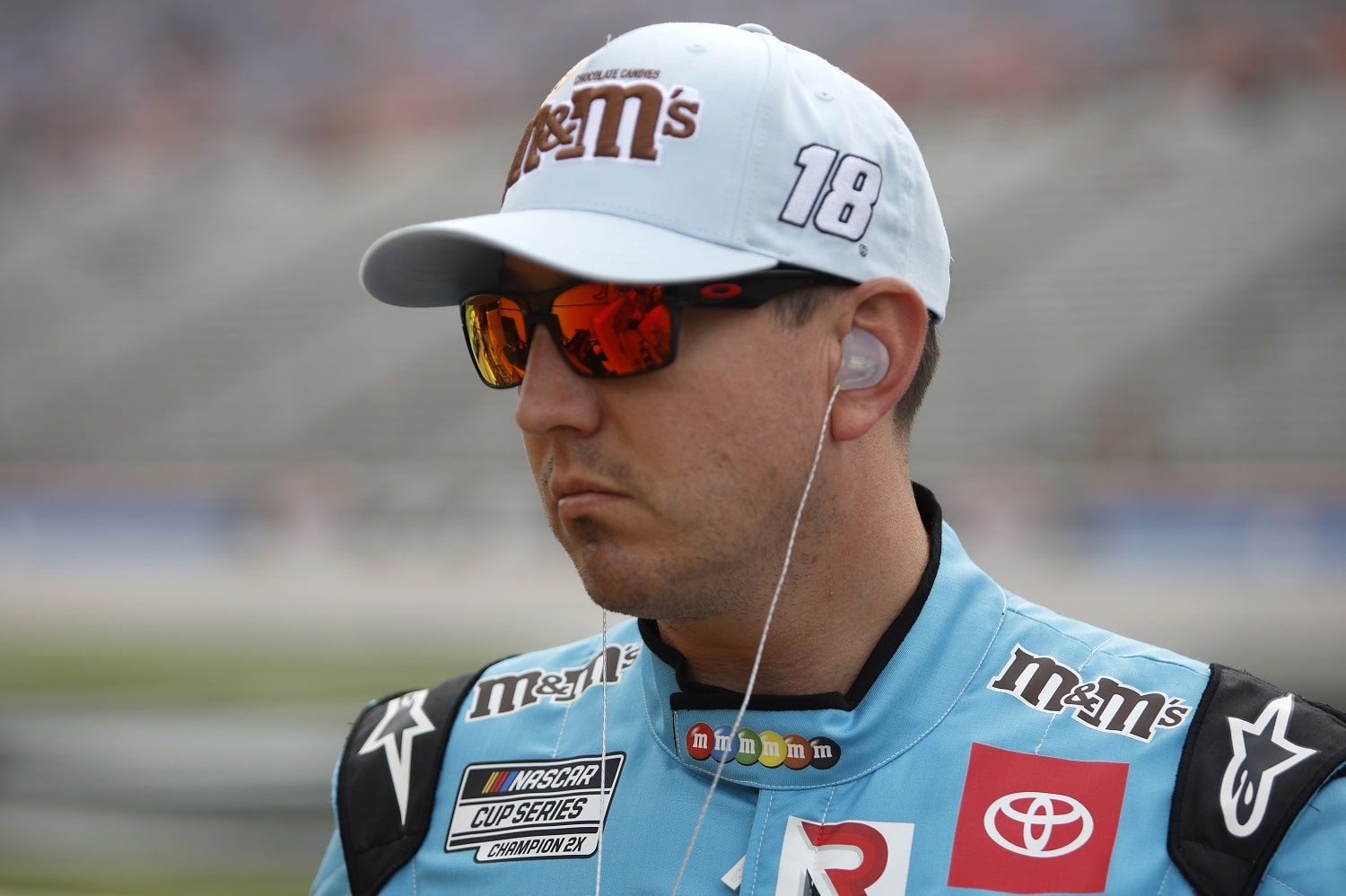 Kyle Busch Is Already Fitting in With RCR Teammate Austin Dillon
Richard Childress Racing veteran Austin Dillon is experiencing Kyle Busch's enthusiasm first-hand.
When you work alongside Denny Hamlin and Martin Truex Jr., successful drivers in their own right, 200-plus wins won't automatically qualify you as the alpha. Kyle Busch will have to such worries at Richard Childress Racing in 2023, and he's already showing leadership traits.
Busch, the biggest name changing NASCAR Cup Series addresses this offseason, is making the right moves ahead of moving in full-time at RCR.
Kyle Busch will make his RCR debut next season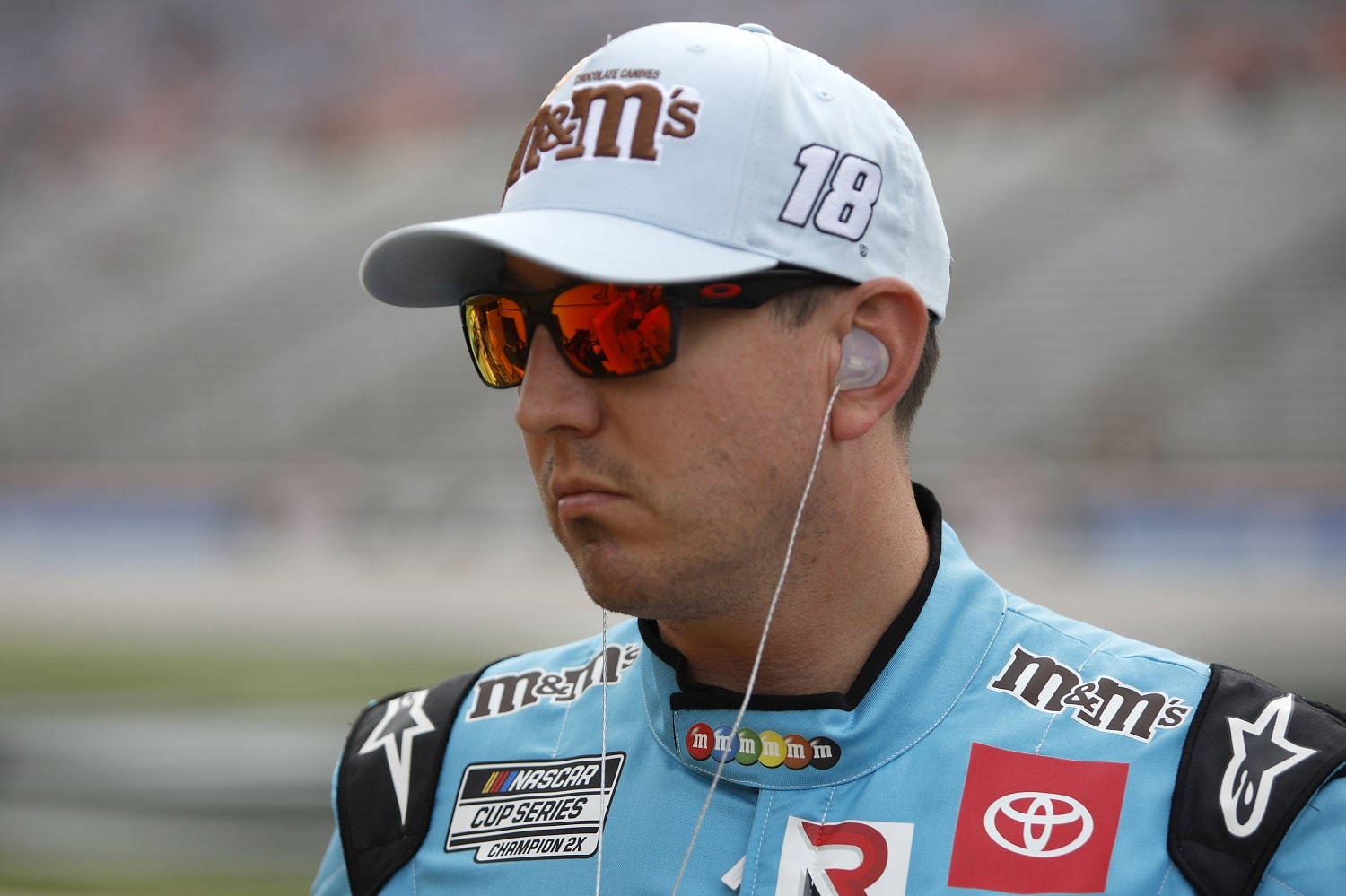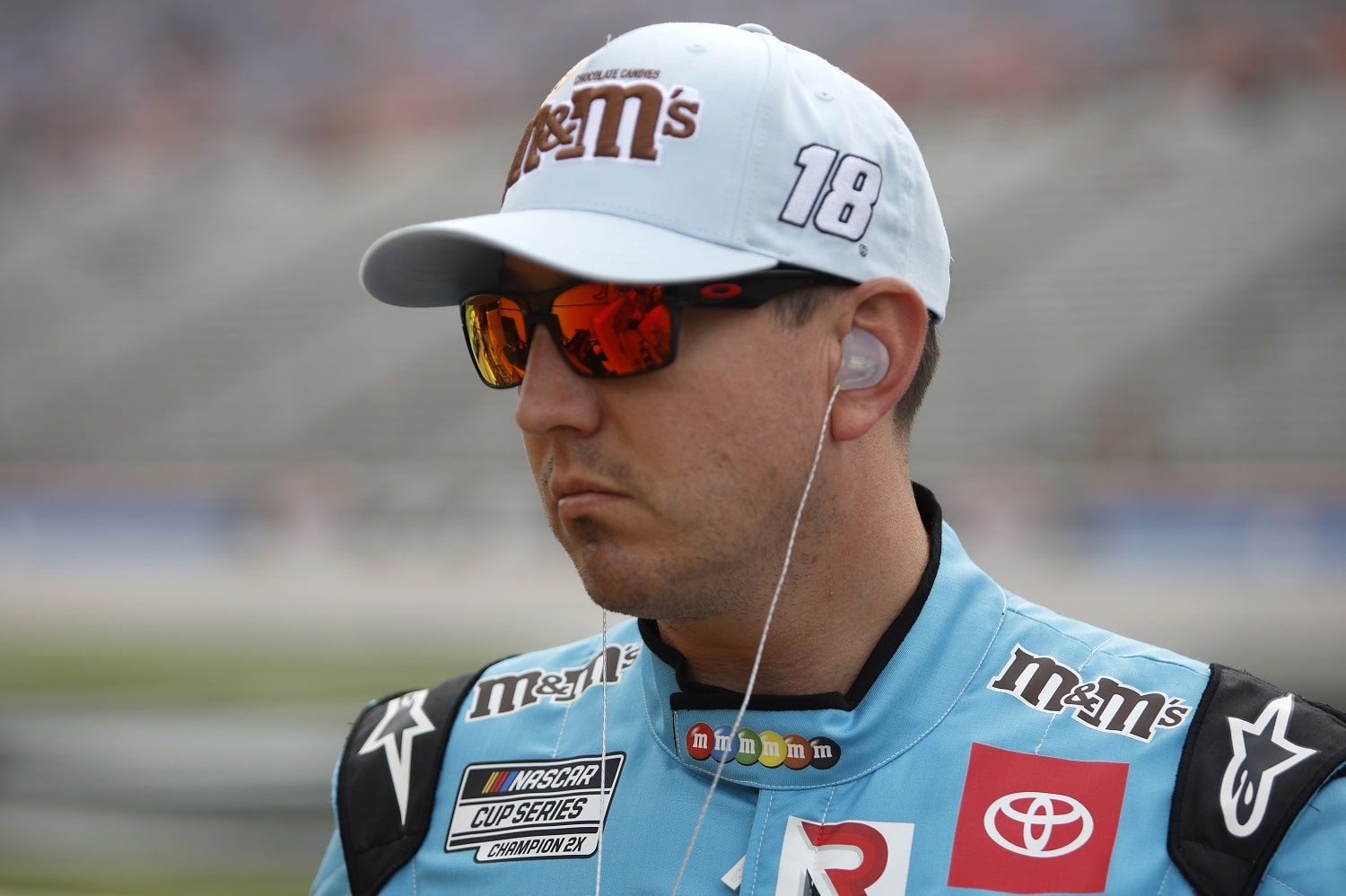 It could be a long time before we see another driver with Kyle Busch's credentials change NASCAR Cup Series teams. The two-time series champion has won 60 Cup races on top of 102 in the Xfinity Series and 62 in trucks.
The driver's future was the subject of speculation all season as Joe Gibbs Racing found it impossible to replace Mars, Inc., as the sponsor of the No. 18 Toyota next season in a way that would pay Busch what he was seeking. The move to Richard Childress Racing became possible when Tyler Reddick announced he's jump to 23XI Racing.
Losing Reddick, 26, who broke through this season with his first three victories, is certainly a blow. But Busch, 37, has seen and done everything in the business, including operating the successful Kyle Busch Motorsports team in the truck series.
The RCR drivers' room hasn't had such an authoritative presence since Ryan Newman in 2018 or perhaps Kevin Harvick five years before that.
Kyle Busch and Austin Dillon are getting off on the right foot
Austin Dillon, 32, is coming off his most successful season on his grandfather's Cup series team, having won at Daytona the week before the playoffs and finished with 11 top-10 showings. The gripes about him benefitting from the family connection will always be out there, but he's never finished lower than 21st in points in nine full-time seasons and carries his own weight.
Now, however, Dillon is partnered with one of the sport's biggest names. Kyle Busch has never lacked for enthusiasm about racing, and Dillon says Busch's eagerness is showing.
"He is already wearing everybody out about, 'Hey, we've got to be ready to go,'" Dillon told Jayski.com during the Championship 4 weekend. "So that fire is definitely there, and that's what you want to see."
That's happening despite Busch still winding down his obligations at Joe Gibbs Racing and with the manufacturer.
"We've already started a little bit," he said in Phoenix following Joey Logano's season-ending victory. "My duties say JGR and Toyota — one of them continues through the (awards) banquet, the other one continues through Dec. 31. So, we'll see what happens in the month of December."
The drivers are going hunting before turning their full focus to racing
Austin Dillon grew up in a family with a love for hunting, a pastime that hasn't been on Kyle Busch's radar all that much. However, Jayski.com reported Busch texted Dillon to suggest a hunting trip.
"Don't let things completely shock you," Busch joked. "Actually, (crew chief) Jason Ratcliff and I, when we were really close and racing for a championship in '09, him and I went together. So, it was fun. I've done it before, I'd enjoy doing it again. I've just never really, I guess, had any invites to go."
Busch and Dillon have plenty of time to continue forging their partnership, but they'll be dealing with other new faces once their attention turns to racing.
Crew chief Randall Burnett, who teamed with Tyler Reddick on a 2019 Xfinity Series title and spent the past three seasons with him in the Cup Series, is staying at RCR and will head up Busch's car.
Meanwhile, Dillon has lost crew chief Justin Alexander, who decided to come off the road in order to spend more time with his family. Alexander's replacement is industry veteran Keith Rodden, most recently employed by General Motors' racing division. Dillon met Rodden during offseason testing last year, and the two hit it off.
"He's a racer, and you want that, and he's fired up," the driver said. "He's wanting to be here every Sunday and give it his all."
Got a question or observation about racing? Sportscasting's John Moriello does a mailbag column each Friday. Write to him at [email protected].