Kyle Busch Lands the Season's Final Next Gen Blow With a Spot-on Observation
'There's no ingenuity whatsoever," Kyle Busch says in sizing up the Next Gen car.
Two-time Cup Series champion Kyle Busch starts over next season. It's too bad NASCAR can't do likewise with the Next Gen car.
Oh, sure, NASCAR will tinker with the latest Cup Series model ahead of the 2023 Daytona 500. Some changes will help. But we were far into the season that ends this weekend before some troublesome aspects of the Next Gen car became apparent. The engineers cannot tackle everything on the to-do list, especially since the flaw that Busch says has existed from the start is insurmountable.
Some damnation with faint praise for the Next Gen car
Kyle Busch ushered in NASCAR's new model in 2007 by winning the car's debut race. Moments later, he capped his Victory Lane interview (check out the video above) by announcing the so-called Car of Tomorrow – we'll phrase this delicately – shared a common characteristic with vacuum cleaners.
He was right. An overhaul that was many years in the making was largely a failure, and NASCAR spent several seasons engineering the worst elements out of it and making the sport watchable again.
The obituary on the current car in eight or 10 years will say the 2022 debut of the Next Gen model probably wasn't as bad as the CoT. That's hardly an endorsement.
The Next Gen car blows out the power steering on short tracks, catches fire on ovals of all sizes, and concusses its drivers. Lest we forget, the season started with stranded cars on the infield grass and ended with a ridiculous number of crew chief suspensions courtesy of the single-lug nut wheel.
Next year will be better, but NASCAR cannot fix everything wrong in a single offseason. Anyone who says otherwise is either a mouthpiece for the sport or hasn't been watching the same races we've been watching.
Kyle Busch lands the season's final Next Gen blow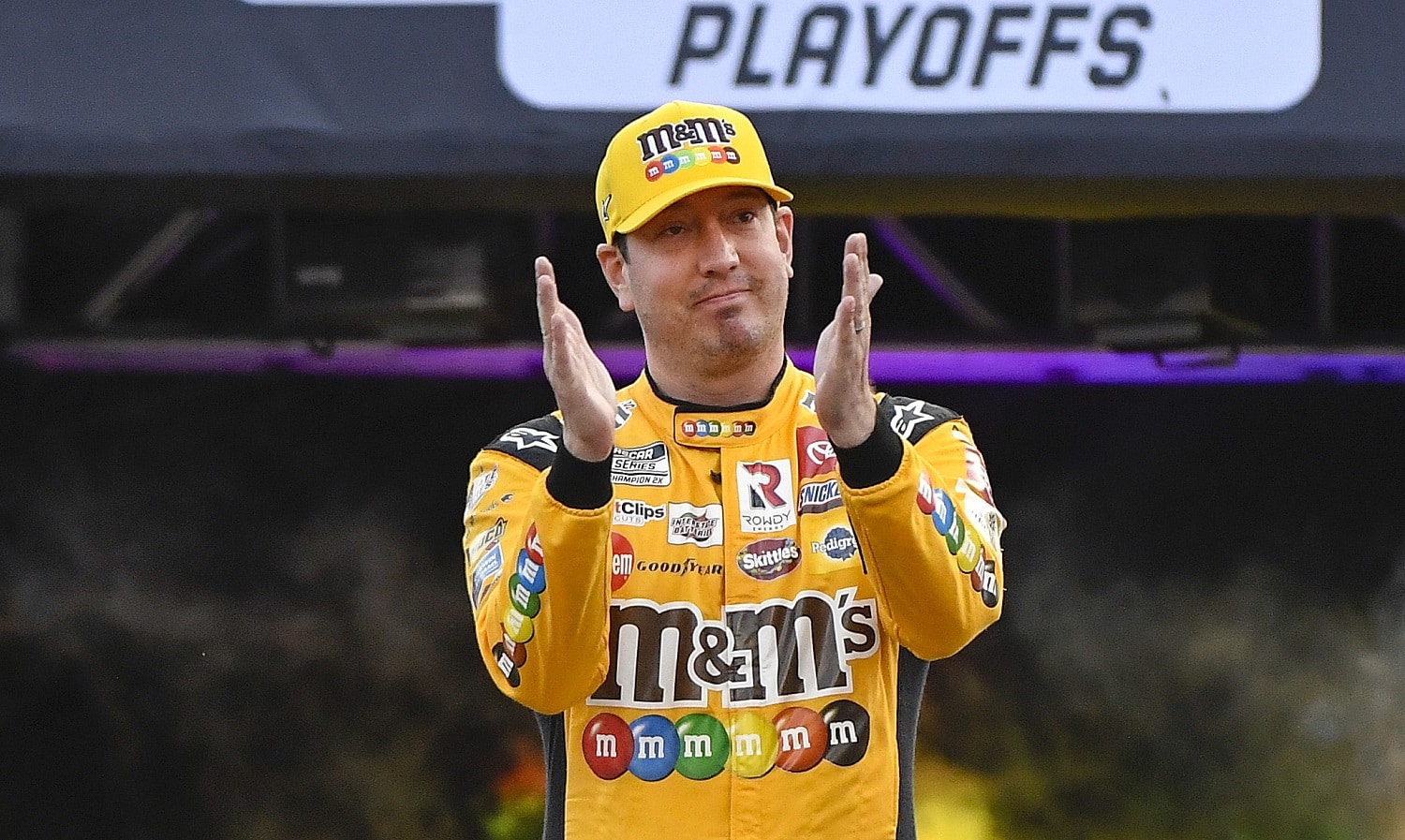 Kyle Busch is on his way out the door at Joe Gibbs Racing. Sunday's Cup Series race is his last with the organization he joined in 2008, and he'll drive for Richard Childress Racing next season.
Busch is not every NASCAR fan's cup of tea. He can combine nails on a chalkboard with bull in a china shop. But he's at least consistently honest about what's on his mind.
In a recent interview with Jeff Gluck of The Athletic, Busch expressed frustration with one of the biggest selling points of the Next Gen car. NASCAR contracts with single vendors for most parts the Cup Series teams use, which is supposed to reduce costs. But its zeal to ensure no one takes shortcuts led NASCAR to introduce pages and pages of new regulations.
"There's just so many rules and the box is so tight," Busch said. "And especially now with the new car, there's no ingenuity whatsoever. You just go buy it from the store and assemble it. I feel like that has probably, to me, been the biggest drawback."
If everyone must do it the same way with the same parts, there's no one to show how to do it best. That's how you end up with 19 winners in 35 races and at least that many complaints from every team about the Next Gen's quality.
Kyle Busch points out this won't be an easy long-term fix
Two-time Cup Series champion Kyle Busch points out that one of the challenges NASCAR faces in fixing the Next Gen car is that engineers boxed themselves in to some extent because the model supposedly is envisioned as the platform for an EV or hybrid car by 2026.
"We are in a bad spot with the car, just because of how expensive it is, how heavy it is," Busch said. "The loads we're already putting on the tires and seeing tires not being able to withstand it — like we are in a tight, tight, tight, tight box. So, it's like, 'How do you fix it?'
"Good question. Because I don't know."
Got a question or observation about racing? Sportscasting's John Moriello does a mailbag column each Friday. Write to him at [email protected].
Have thoughts on this topic? Keep the conversation rolling in our comments section below.