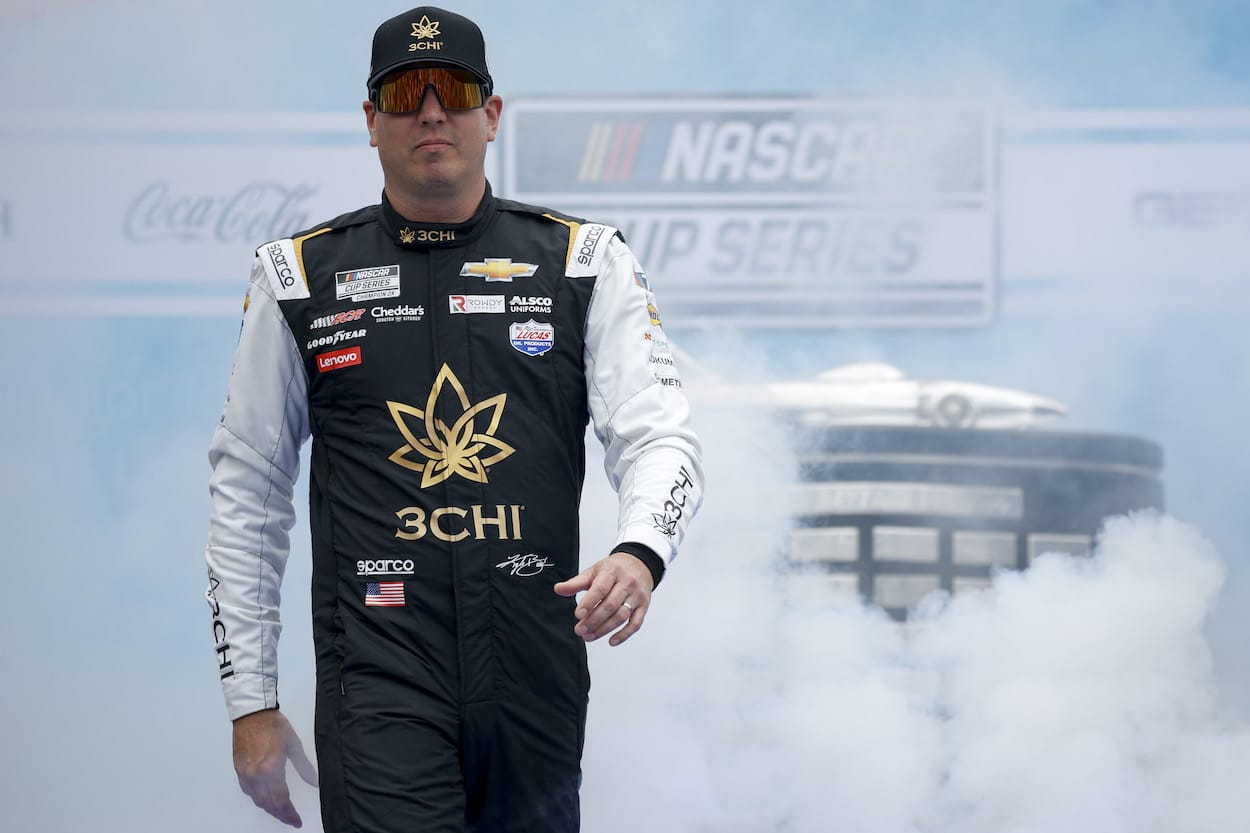 Kyle Busch Gets Blunt in Delivering Special Video Message to His Fans on 4/20
Kyle Busch shared a special video message with his fans on 4/20 that showed just how much he's embracing his 3Chi sponsorship.
For years, NASCAR fans identified Kyle Busch as "The Candy Man" because he partnered with M&M's as his main sponsor. That all ended last season with his departure from Joe Gibbs Racing.
Interestingly, the two-time Cup Series champion has taken on a new persona this season with his new Richard Childress Racing team. This week, the 37-year-old celebrated with his fans on 4/20 by posting a tweet featuring the business that is reshaping his brand identity and ironically offers a product that makes its customers want to eat M&M's. 
Kyle Busch has embraced 3Chi sponsorship since beginning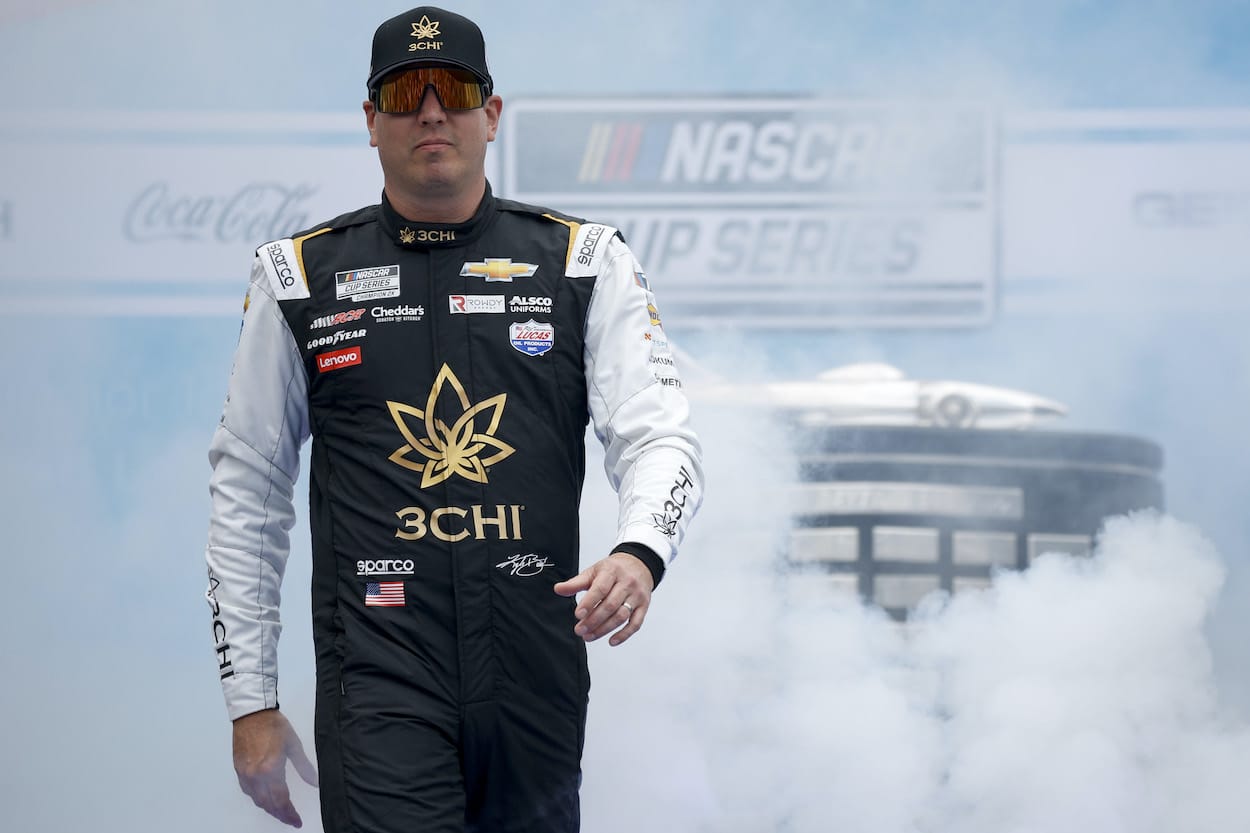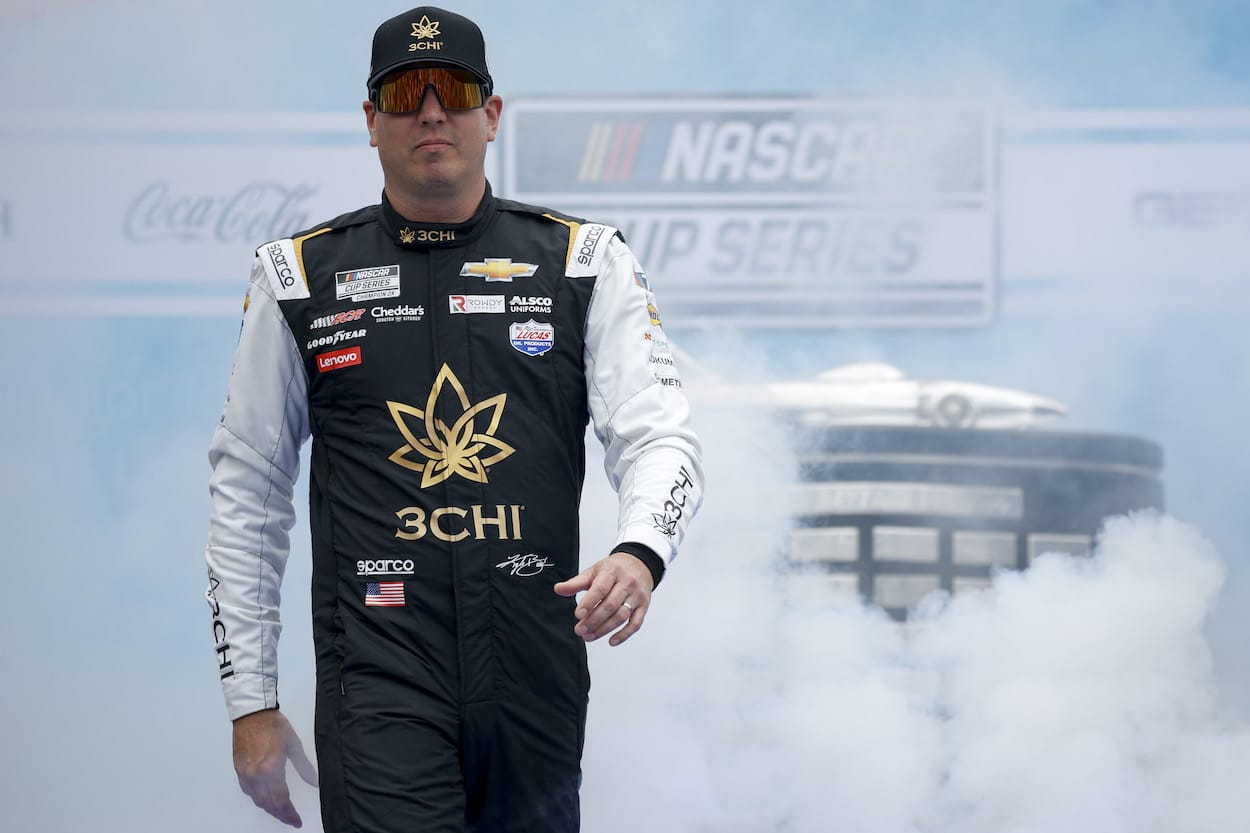 Kyle Busch ended his 15-year relationship with JGR last year due to the organization's inability to find a company to replace the sponsorship dollars lost with the exit of M&M's from NASCAR. 
In his first year at RCR, there appears to be no shortage of companies wanting to ride along with the future Hall of Famer. Among those is 3Chi, a company that sells hemp-based recreational products and was on the No. 8 car last year with Tyler Reddick.
Earlier this year, Busch showed his willingness to embrace the company and its product line during a visit with the media before the Clash at the Coliseum. The driver got the audience's attention and a quick plug for the product as he sat down to answer questions. 
"I like to be high. 3Chi does wonders," Busch said as he raised his chair higher than the other Cup drivers sitting next to him. "Drug test, 3 o'clock," he joked, which drew a big laugh from those attending.
Kyle Busch shares special video tweet featuring sponsor 3Chi on 4/20
Kyle Busch is always going to draw attention. That's who he is. Now he's receiving it for a completely different reason working with a brand that is the first of its kind in a new product category recently approved by NASCAR. 
On April 20, which has become known as the national holiday for cannabis users, the driver shared a video on Twitter that was effectively a 30-second spot for 3Chi. 
It opened with a dark shot down the side of the car with just enough light to spotlight the No. 8 in the foreground and 3Chi behind. What followed were a variety of staged shots of the car, then the driver, and finally the car and crew, all decked out in their 3Chi gear, in action this season. 
Admits he uses 3Chi products
The big question is — does Kyle Busch use the product? He answered that question earlier this year during an appearance on the Rubbin' Is Racing podcast.
"The CBD cream has been very much used the last few weeks," Busch admitted. "Workouts and this past weekend after the race at California my hands were killing me so I lathered up that night and went to bed and slept good."
Last night, after a day of celebration, which also likely included consumption of the colorful candies, a lot of 3Chi users slept good.
For the latest breaking news and information about NASCAR's three national series, check out @kdsportswriter on Twitter.