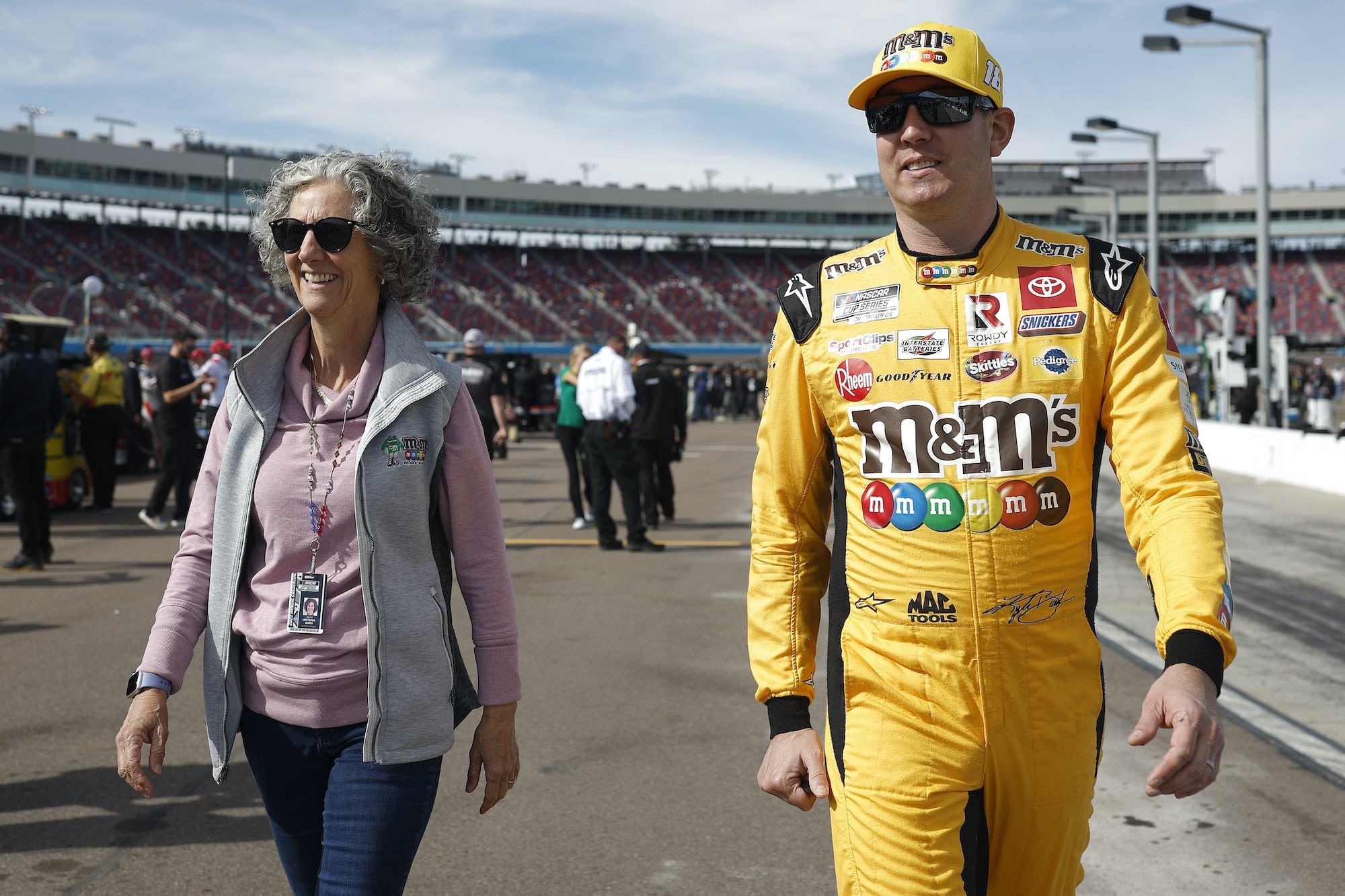 Kyle Busch Gets Emotional Before and After Season Finale When Addressing End to His 15-Year Run With Joe Gibbs Racing
Kyle Busch showed an emotional side most had never seen before and after his final race with Joe Gibbs Racing at Phoenix.
Kyle Busch had been reflective in recent weeks while talking about his final days with Joe Gibbs Racing, where he's raced for the last 15 seasons and won a couple of championships. Before Sunday's race, the future Hall of Famer and his JGR teammates received the heartbreaking news that team co-owner Coy Gibbs had unexpectedly died. 
That news by itself was enough to bring tears to anyone's eyes. Just moments before the drop of the green flag, Busch got emotional when giving his final prerace thanks and pep talk to his JGR team over the radio. But that didn't compare to the 37-year-old driver's comments and actions after the race. 
Kyle Busch upset by death of Coy Gibbs
Kyle Busch accepted Sunday's race at Phoenix would be emotionally challenging, knowing this would be the final time he strapped inside the No. 18 car and drove for the former coach. It was a natural feeling of loss. That's what happens when you leave the people you've worked closely with for the last 15 years and become a part of their family.
Unfortunately, Busch's already emotional day exponentially intensified when he and his teammates received the tragic news Sunday morning, just hours before the race, that Coy Gibbs had died. That death shocked everyone in the NASCAR community, especially after watching Gibbs joyfully celebrate with his son, Ty, after he won the Xfinity Series championship less than 24 hours earlier.
It hurt that much more for those who had worked closely with Gibbs for years, like Busch. 
Gives one final speech over team radio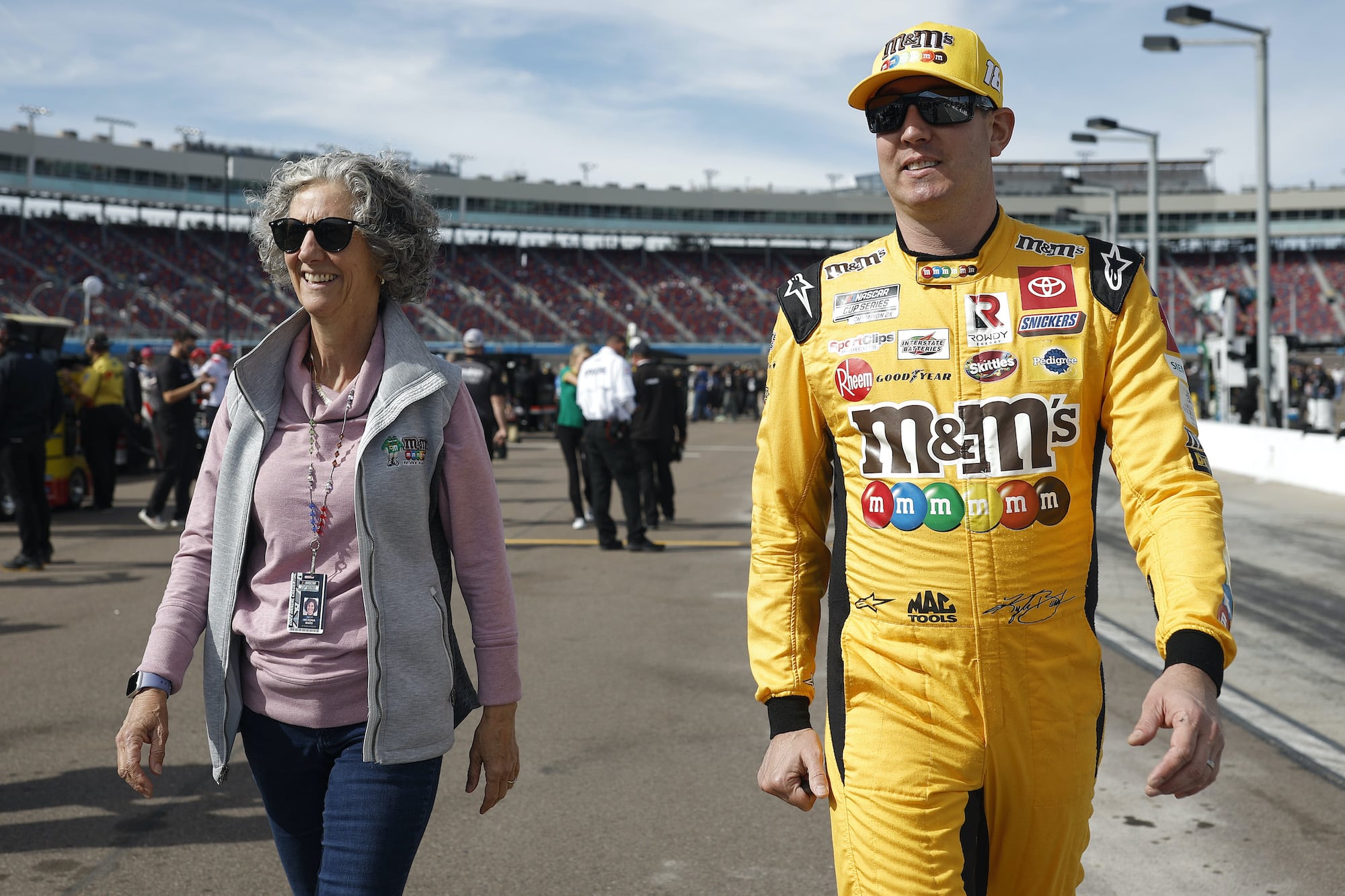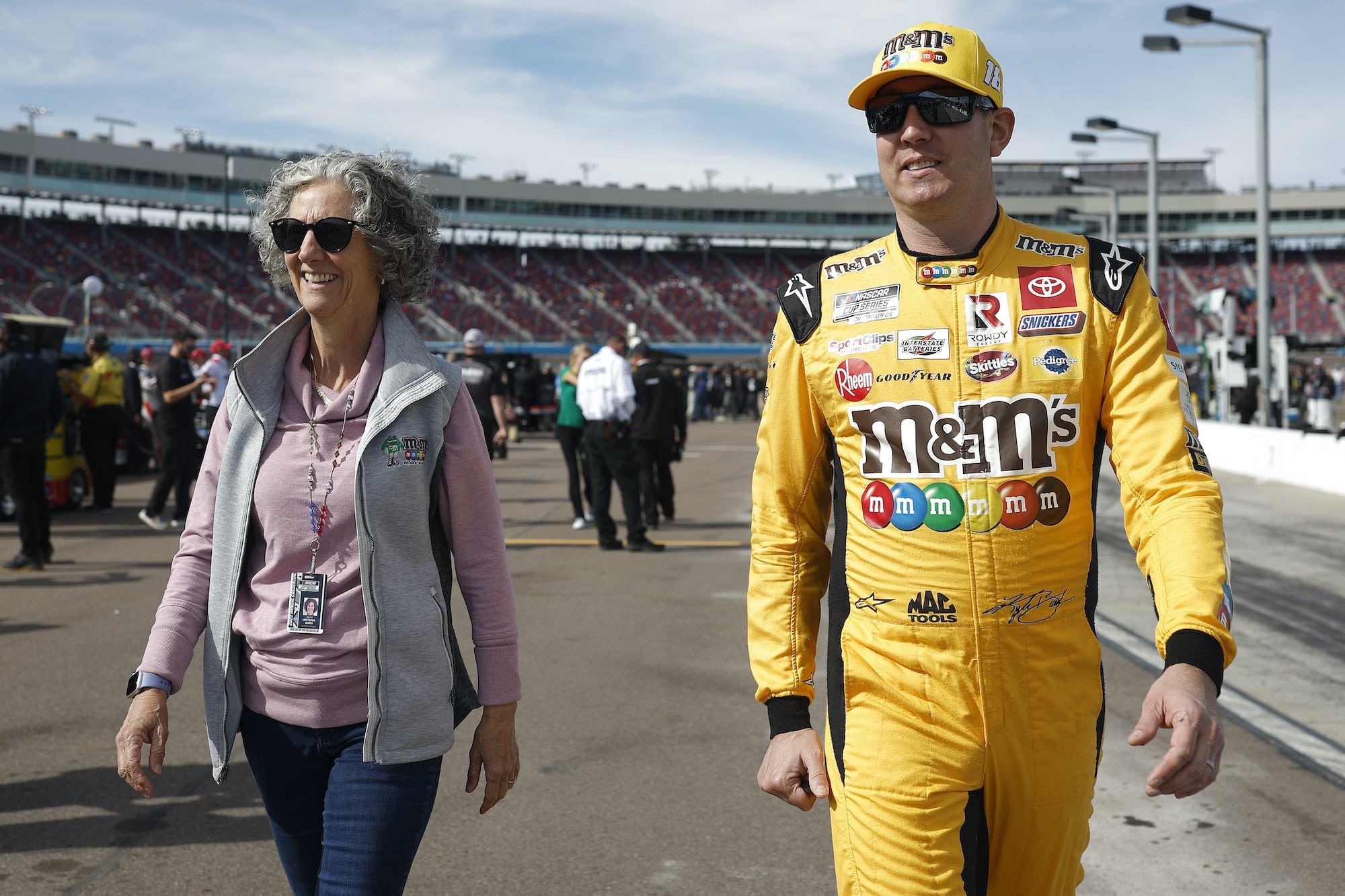 After Busch climbed into his trademark yellow M&Ms car, sat in the seat, fired up the engine, and started to make the parade laps around the mile-long track, he pushed the button on his steering wheel and addressed his crew one final time.
"I'm never a guy for words. The last one. Just want to say, been a pleasure. I appreciate all the work, all the effort, everybody all over the years for Joe Gibbs Racing," the driver said with his voice cracking. "And the support of M&Ms and Interstate Batteries. It's been an honor. I'm looking forward to finishing out here strong. Give it everything we got today, but love y'all."
Busch lived up to his word, had a solid day and finished seventh.
Busch gets emotional talking about his final race with JGR
Minutes after the race, reporters caught up with Busch, and asked him his thoughts about Coy.
"He was a lot like me, Bob," Busch told Fox's Bob Pockrass. "He didn't take any bulls*** and told everybody the way it was and straight to their face. Loved Coy for that, for his tenacity. He took on a huge role and filling the shoes of his brother and maybe a little more on the competition side than the business side in that respect. He tried to push us all to go forward and to win races and be competitive and be strong and all that."
After talking about his feelings for teammate Denny Hamlin, and how both got emotional before the race, a reporter followed up and asked about Busch's specific emotions. 
"It's hard, man," he said, his voice quivering. "It's not easy. I wish it wasn't what it was or what it is but I'm going to miss a lot of fun folks that we got to spend a lot of time with over the years. Look forward to new adventures."
The vulnerable Busch revealed a side most had never seen. It was raw emotion and showed just how much JGR really meant to him. That single moment left an impression, not just on Rowdy fans, but all fans who couldn't help but feel the pain of closing out an amazing chapter of his career.
Have thoughts on this topic? Keep the conversation rolling in our comments section below.