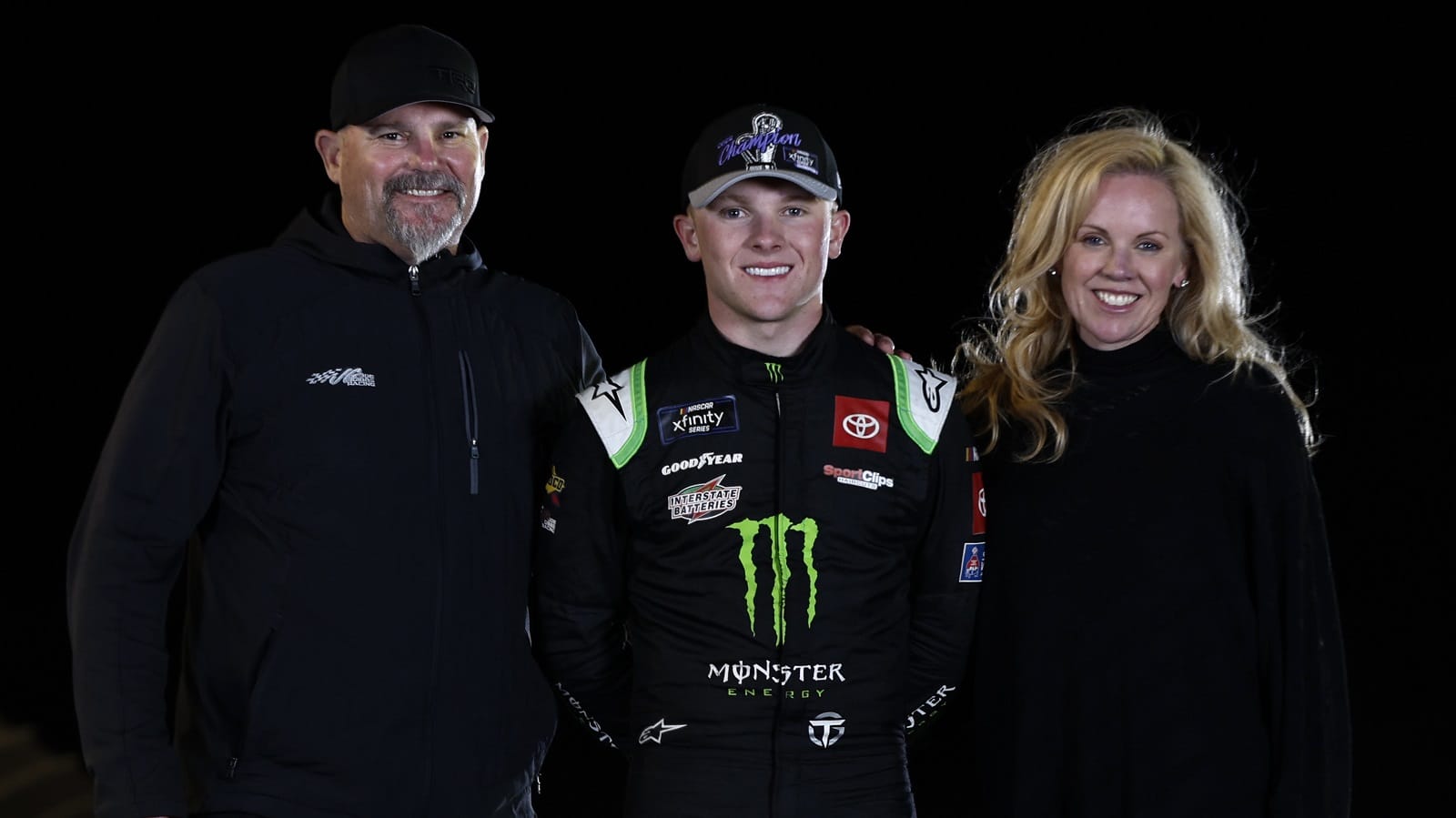 Ty Gibbs Misses the Season-Ending Race Due to the Death of His Father
The greatest moment of Ty Gibbs' racing career was followed hours later by the unexpected death of his father.
On Saturday evening, Ty Gibbs reached the pinnacle of Xfinity Series racing by earning the championship over Noah Gragson. He went to bed knowing there was one job remaining: finishing out his season as a substitute driver in Sunday's Cup Series race. But it was going to be a joy ride rather than intense work since he would have nothing at stake.
Overnight, joy turned to tragedy. Coy Gibbs, son of the Joe Gibbs Racing owner and father to new champion Ty, died in his sleep.
JGR enlisted Daniel Hemric to substitute for Ty Gibbs
Muted conversations among teams and mystery for those not in the know dominated late-morning hours in the garages at Phoenix Raceway. While Christopher Bell, Chase Elliott, Joey Logano, and Ross Chastain were making final preparations for the NASCAR Cup Series championship race, crew members and executives of Joe Gibbs Racing and 23XI Racing were mapping out a contingency plan.
Minutes before the start of the day's big race, Joe Gibbs Racing released a statement explaining the morning's secrecy.
"It is with great sorrow that Joe Gibbs Racing confirms that Coy Gibbs (co-owner) went to be with the Lord in his sleep last night," the statement read. "The family appreciates all the thoughts and prayers and asks for privacy at this time."
Understandably, Ty Gibbs withdrew from substituting at 23XI Racing for Kurt Busch. With Gibbs unavailable, JGR and 23XI scurried for a replacement. JGR Xfinity Series driver Brandon Jones reportedly was on standby before Kaulig Racing and Chevrolet made Daniel Hemric available.
That move made sense since Hemric, a full-time Xfinity Series driver (and Gibbs' predecessor as champion while representing JGR), raced part of the Cup Series season in the Next Gen car. All parties involved obviously agreed there are more important considerations during a time of tragedy than rivalries between manufacturers or Cup teams.
Coy Gibbs was a top executive with Joe Gibbs Racing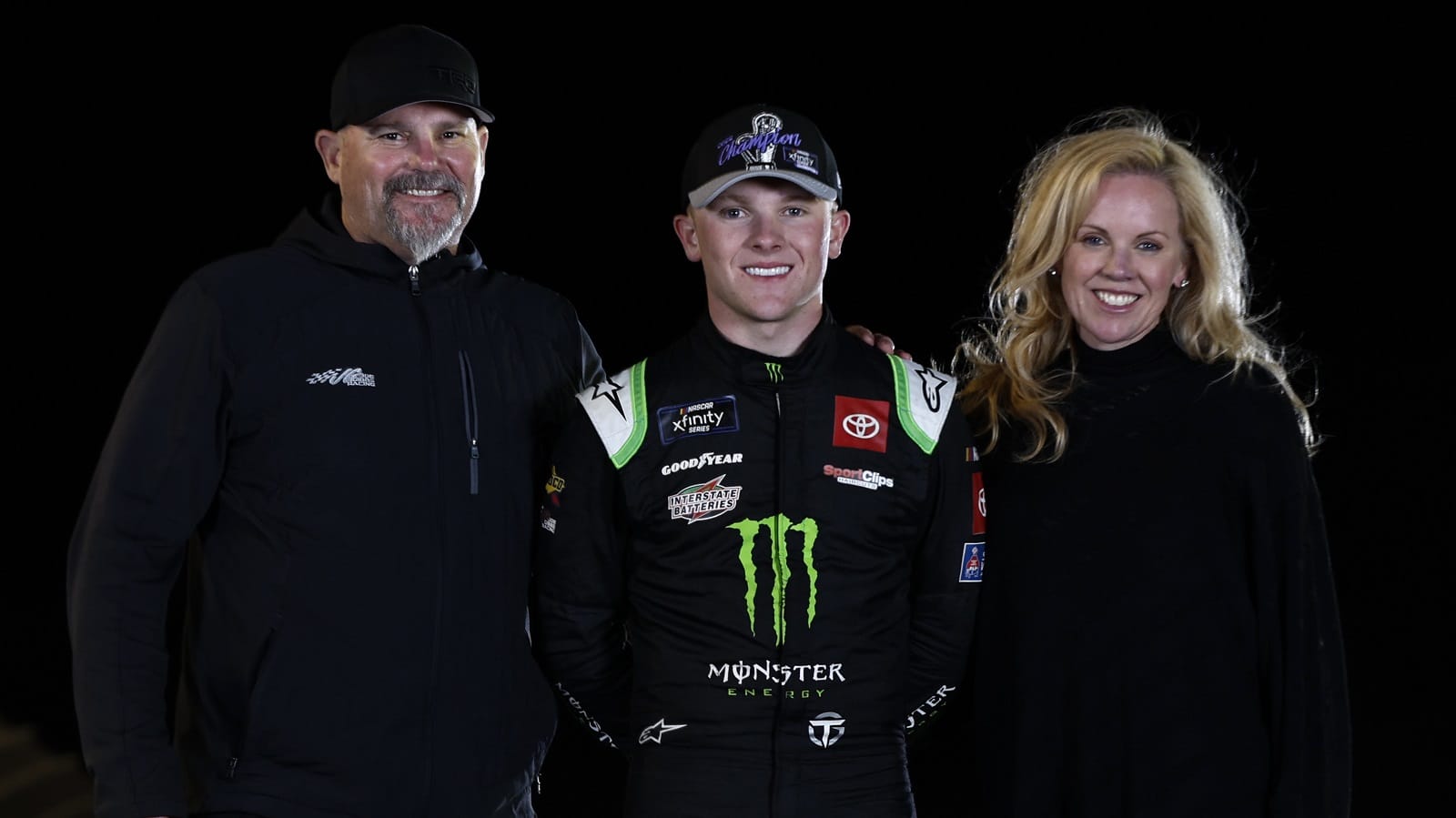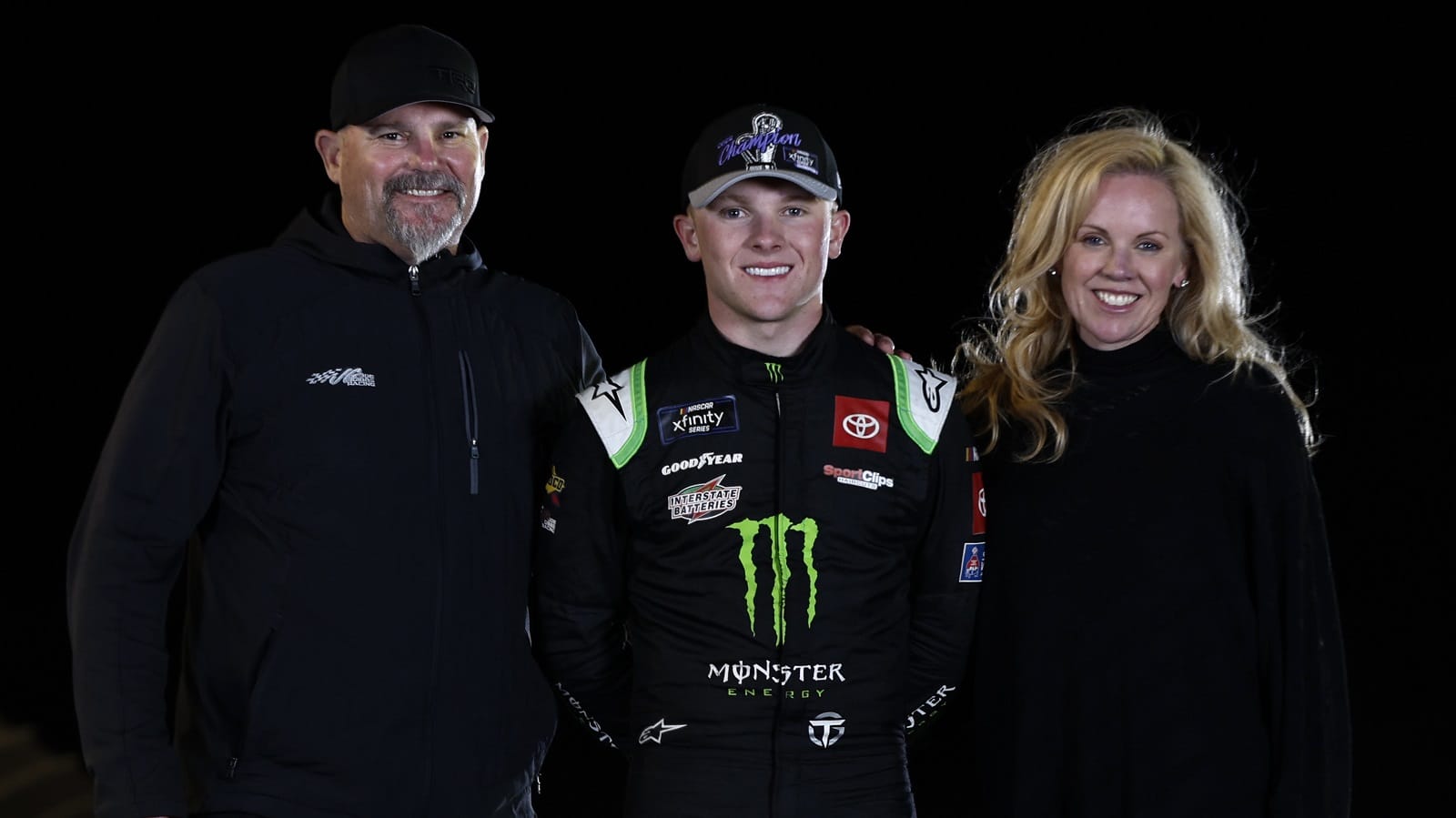 Coy Gibbs, who died Sunday morning at the age of 49, served as vice chairman of JGR. He was the only surviving son of patriarch Joe Gibbs; J.D. Gibbs, who was also 49 and the team vice chairman, died in 2019 of degenerative neurological disease, The Associated Press reported.
"We are heartbroken by the tragic loss of Coy Gibbs," said NASCAR chairman and CEO Jim France. "On behalf of the France family and all of NASCAR, I extend my deepest condolences to Joe, Pat, Heather, the Gibbs family and everyone at Joe Gibbs Racing on the loss of Coy, a true friend and racer."
NASCAR held a moment of silence before Sunday's Cup Series championship race, in which JGR's Christopher Bell was contending for the title.
Coy Gibbs played football at Stanford from 1991-94 and worked on the staff in his father's second stint as coach of the Washington franchise in the NFL. He briefly pursued a racing career before setting into his father's NASCAR operations in an administrative role.
Ty Gibbs had a tumultuous NASCAR season
Ty Gibbs has faced loud criticism this year for aggressive driving, including wrecking JGR teammate Brandon Jones out of the lead on the final lap at Martinsville Speedway last weekend. There was also an incident in which he punched JR Motorsports driver Sam Mayer on pit row after a race.
The incident with Jones was heavily criticized, and rival Noah Gragson spoke harshly about Gibbs in the week leading up to Phoenix. Gragson made a late charge but could not catch Gibbs, whose victory was greeted by loud boos from many in the crowd.
Afterward, Gragson made it a point to congratulate the rival driver and members of his team. No one knew at that point that the racing world would wake to sad news hours later.
"Prayers to the Gibbs family," Gragson tweeted.
Got a question or observation about racing? Sportscasting's John Moriello does a mailbag column each Friday. Write to him at [email protected].
Have thoughts on this topic? Keep the conversation rolling in our comments section below.