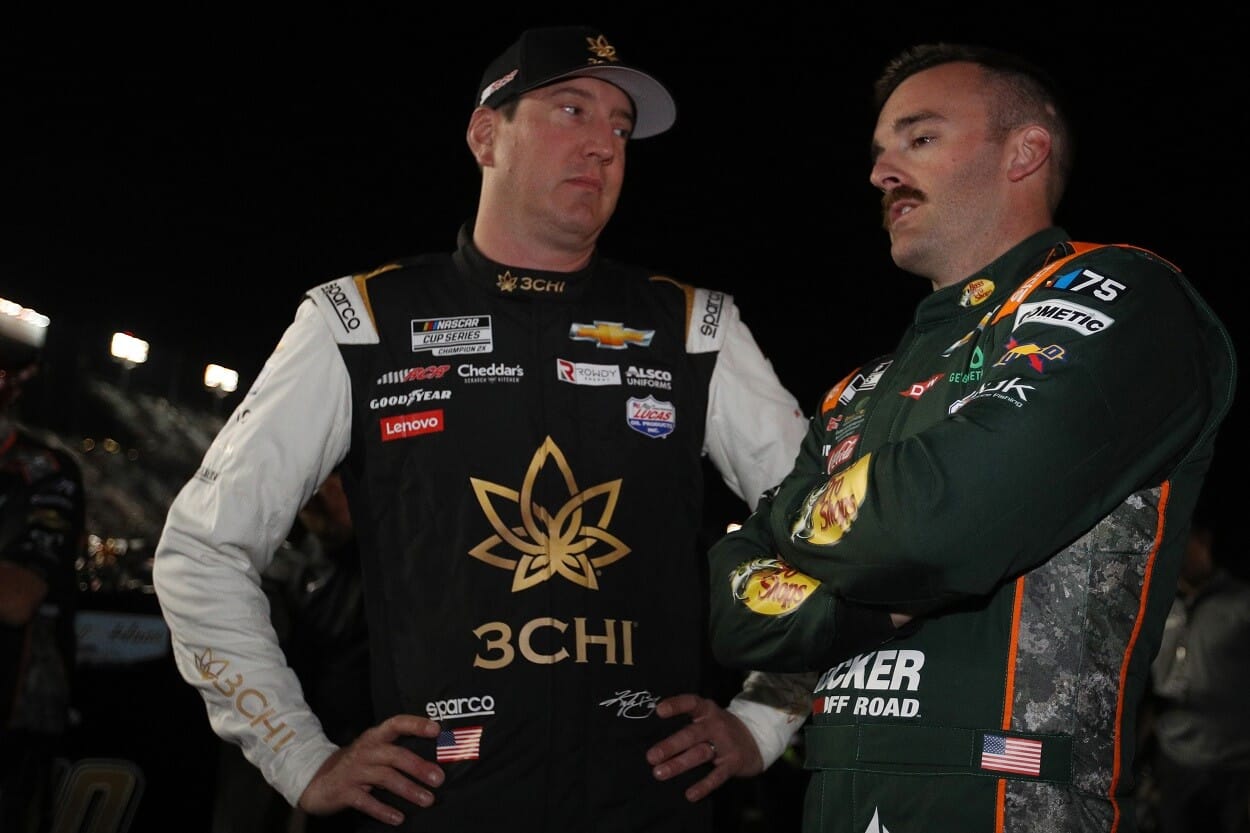 Kyle Busch Was Supposed to Help Austin Dillon at RCR but the Results Simply Haven't Been There
Austin Dillon hasn't yet reaped the expected benefits of Kyle Busch joining Richard Childress Racing.
One of the storylines that followed Kyle Busch's move to Richard Childress Racing was how he could raise the fortunes of the entire organization. But so far, the 2023 season looks an awful lot like every other season for teammate Austin Dillon.
Busch joined RCR for the 2023 season after 15 seasons at Joe Gibbs Racing. He won two NASCAR Cup Series championships and 56 races in the No. 18 Toyota and became one of the most dominant drivers of his era. Yet, his primary sponsor for all of those years, M&M's/Mars, left the sport at the end of the 2022 season, and JGR was unable to come up with a sponsorship package to keep Busch around.
Busch and RCR announced in September that Busch would drive the No. 8 car for the Chevrolet-backed company after Dillon had initially broached the idea of pursuing Busch to join the organization even though his teammate Tyler Reddick still had one more year left on his contract.
Reddick had previously announced he had signed a multi-year deal with 23XI Racing set to begin in 2024, but 23XI bought out his contract. The Toyota team brought him over a year early to drive the No. 45 car Busch's older brother, Kurt, had vacated after suffering a head injury during a qualifying crash in July at Pocono Raceway.
RCR's hire of Kyle Busch caused expectations for Austin Dillon to rise
With all of that settled, expectations started to rise as people dreamed about what a generational talent such as Kyle Busch could do for a storied organization that won six championships with Dale Earnhardt but had not had a driver finish inside the top 10 in the points standings since Ryan Newman finished second in 2014.
The theory was that Busch's talent and knowledge would be a boon for RCR as a whole. He would take the No. 8 team from one that might make the playoffs in a given year to one that would regularly contend for championships, and he would help Dillon become more than a driver who might win one race per year and sneak into one of the final playoff spots.
Busch has held up his end of the deal so far. He won the second race of the season when the series visited Auto Club Speedway in Fontana. In total, he has three top-10 finishes, a 10.4 average finishing position that ranks third in the series, and sits seventh in the points standings.
Dillon's 2023 season has not looked much different than the rest of his career
That success has not flowed to Dillon, however. He sits 22nd in the points standings with only three laps led and a ninth-place finish at Fontana as his best run of the season. Even that result is a downgrade from a year ago when he finished second in the Fontana race.
The upcoming schedule does not offer much optimism, either. Dillon has four top-fives and nine top-10s across 39 starts combined at the following four tracks on the schedule. What that means is that he's finished inside the top 10 in only 23% of his starts at the Circuit of the Americas, Richmond Raceway, the Bristol Motor Speedway dirt track, and Martinsville Speedway.
Dillon's 11.0 average finish in two starts at COTA is the only one of the upcoming four tracks at which he has an average finish better than 16th.
Busch, meanwhile, has nine wins combined at those four tracks and has scored top-10 finishes 68 percent of the time. He is likely to be a factor to win at least a couple of those events, while Dillon still is not.
Dillon still has substantial ground to make up to consistently run alongside Busch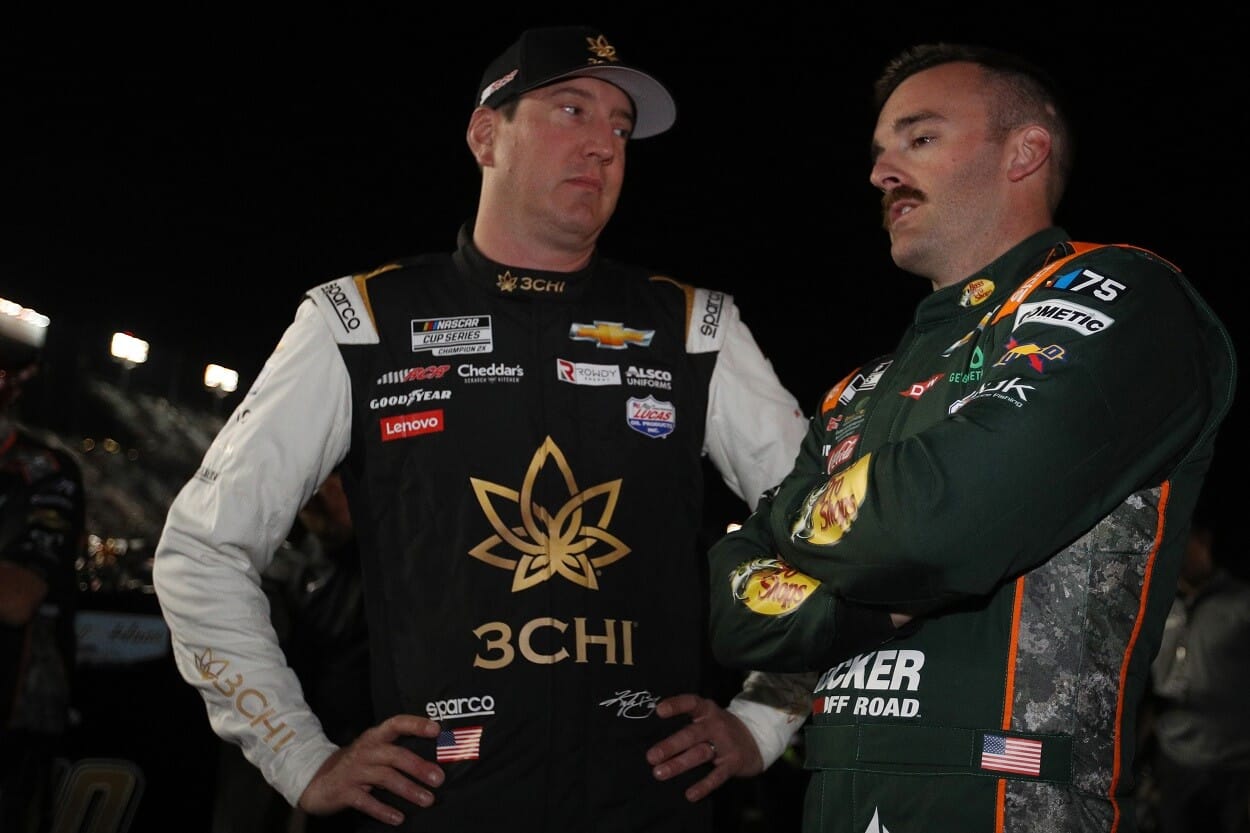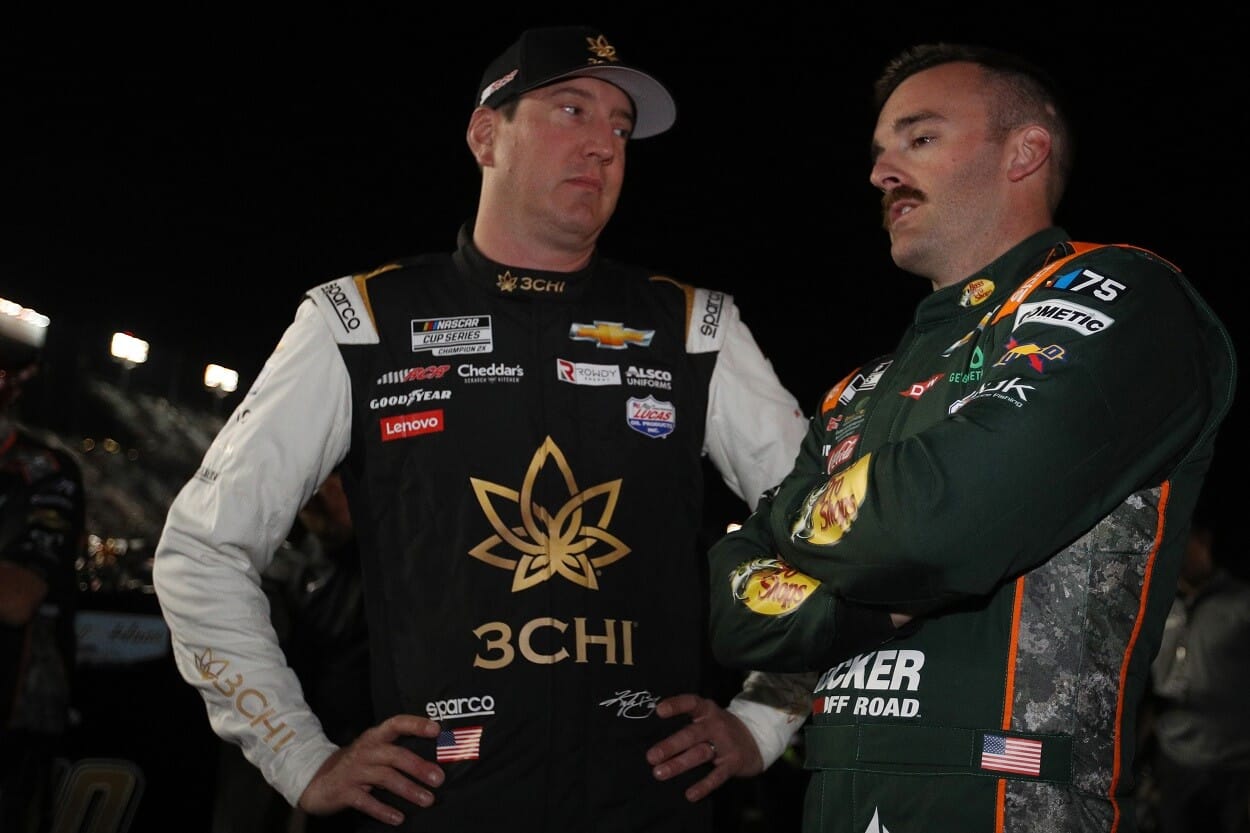 Maybe it will take some time for the information to pass from Busch's No. 8 team to Dillon's No. 3 crew. But so far, Dillon's best chances to make the playoffs still remain at superspeedways, where the entire field runs in a big pack. Two of his four career victories are at Daytona International Speedway.
Dillon has never won more than one race in a single season nor finished inside the top 10 in the points standings. Busch is likely to accomplish both of those feats in his first year with the organization, while Dillon might have to sweat out the finish to the regular season yet again in hopes of snagging a playoff berth, as he did a year ago in the regular-season finale at Daytona.
Granted, it is still very early in the season, and information will continue to flow between RCR's teams as the year progresses. Teams might not be able to implement what they learned during the three-race West Coast Swing until April 2 at Richmond since last week's race at Atlanta Motor Speedway and this weekend's race at COTA are unique races.
For Austin Dillon's sake, improvements better start to show up relatively soon, or the only difference with Kyle Busch in-house is that Dillon has a closer view of Busch's celebrations.