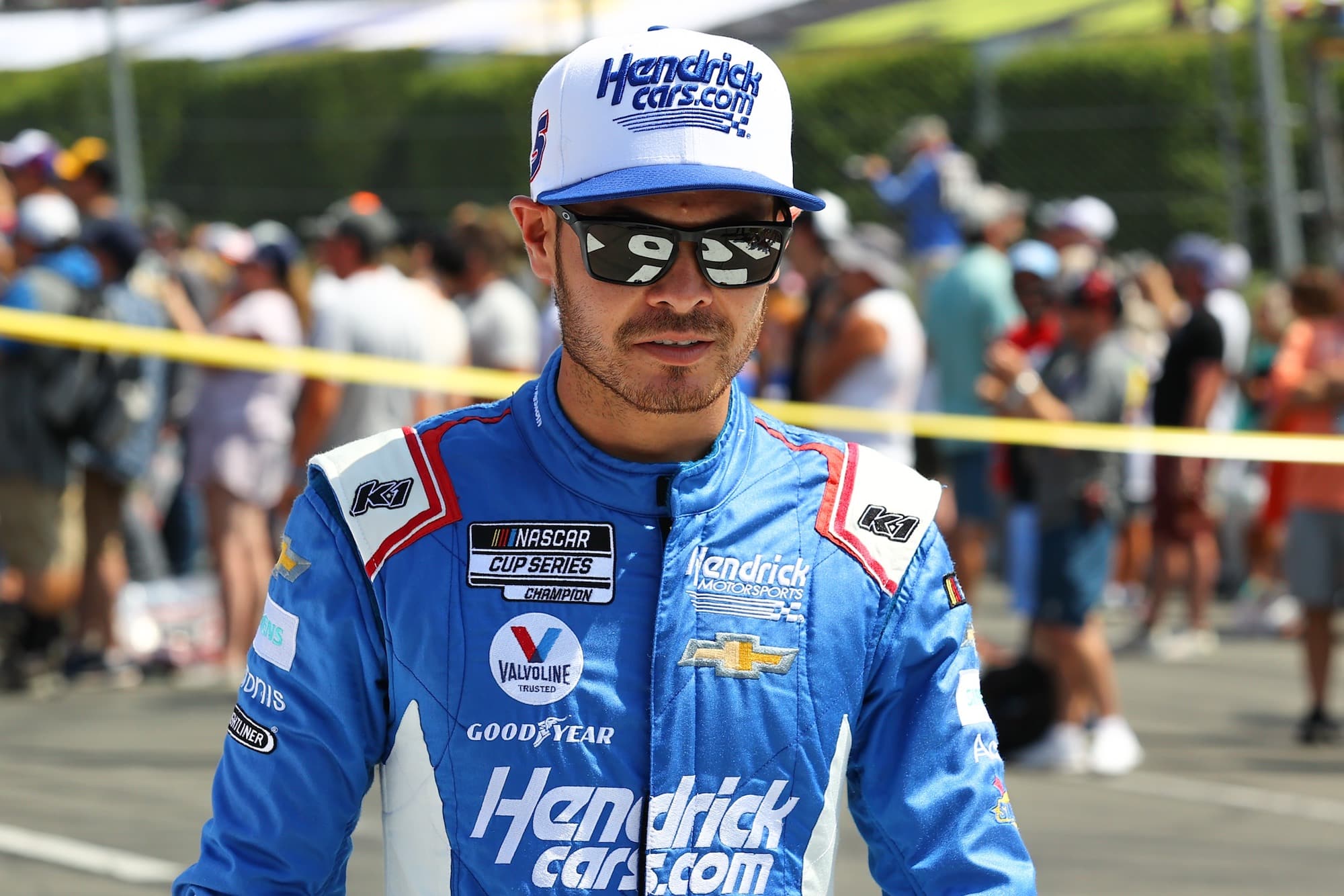 Did Kyle Larson Blackout or Have a Medical Emergency at Indianapolis Before His Violent Crash with Ty Dillon?
Kyle Larson and his team are being questioned by media and fans for what caused his violent crash with Ty Dillon at Indy. Strangely, the organization's response produces more questions than answers.
Kyle Larson is the reigning NASCAR Cup Series champion. He's received high praise from racing greats such as Mario Andretti and Tony Stewart. In other words — this guy is good. 
So on Sunday, when Larson absolutely drilled Ty Dillon at a high rate of speed in a terrifyingly violent collision going into Turn 1 that resulted in the No. 5 car getting air, everyone assumed, including the announcers on the NBC broadcast, that there was some type of mechanical failure. On Monday, Hendrick Motorsports indicated there was no such problem.
Interestingly, that response produces more questions than answers. If it wasn't a problem with the car, was it driver error? Did Larson make a mistake? Did he have some kind of medical emergency and blackout? What happened?
Kyle Larson violently crashes into Ty Dillon
Kyle Larson will remember his 30th birthday at Indianapolis for all the wrong reasons. His day took a dramatic turn halfway through Stage 2 on Turn 1 when Aric Almirola missed the corner like so many others and slammed into the right side of the HMS car, sending both cars off into the infield grass. It was an eerie case of foreshadowing.
That's because with 21 laps remaining in the race, Ty Dillon was making that same turn into what was appropriately nicknamed "Calamity Corner" on the NBC broadcast when the No. 5 car came out of nowhere and violently smashed into the right side of the No. 42, the impact so great that the blue and white HMS car spun and got air simultaneously. 
"I know I got pedal," Larson said over his team radio, indicating that he did have brakes. Moments later, he exited his vehicle and jogged over to check on Dillon. 
"Some sort of mechanical issue on the 5 car," Jeff Burton said in the broadcast booth after watching the replay.
"So I heard him say 'I have a pedal,'" Steve Letarte added. "Which looking back, maybe he didn't have brakes and now he does have brakes. That's the one thing that seems to make sense."
The broadcast went back and reviewed what Larson had told crew chief Cliff Daniels on the radio moments before the accident.  
"Just confirming that your brake fans are on," Daniels said. 
"Yeah, I'm standing on the pedal really hard though," the driver replied.
Interestingly, Letarte noted that it was an odd conversation for the HMS duo to be having about brakes during the middle of a long green-flag cycle.   
No mechanical failure produces more questions
The strangeness of the situation took an even weirder turn a day later when Bob Pockrass tweeted that HMS officials surprisingly didn't find any problems with the car. There weren't brake issues like everyone assumed.
"Checked with Hendrick Motorsports and they didn't see any sign of brake failure in the Larson car following the wreck," Pockrass wrote. 
When fans replied with suggestions like a "stuck throttle," the reporter repeated what team officials had told him that there was no mechanical failure.
What happened?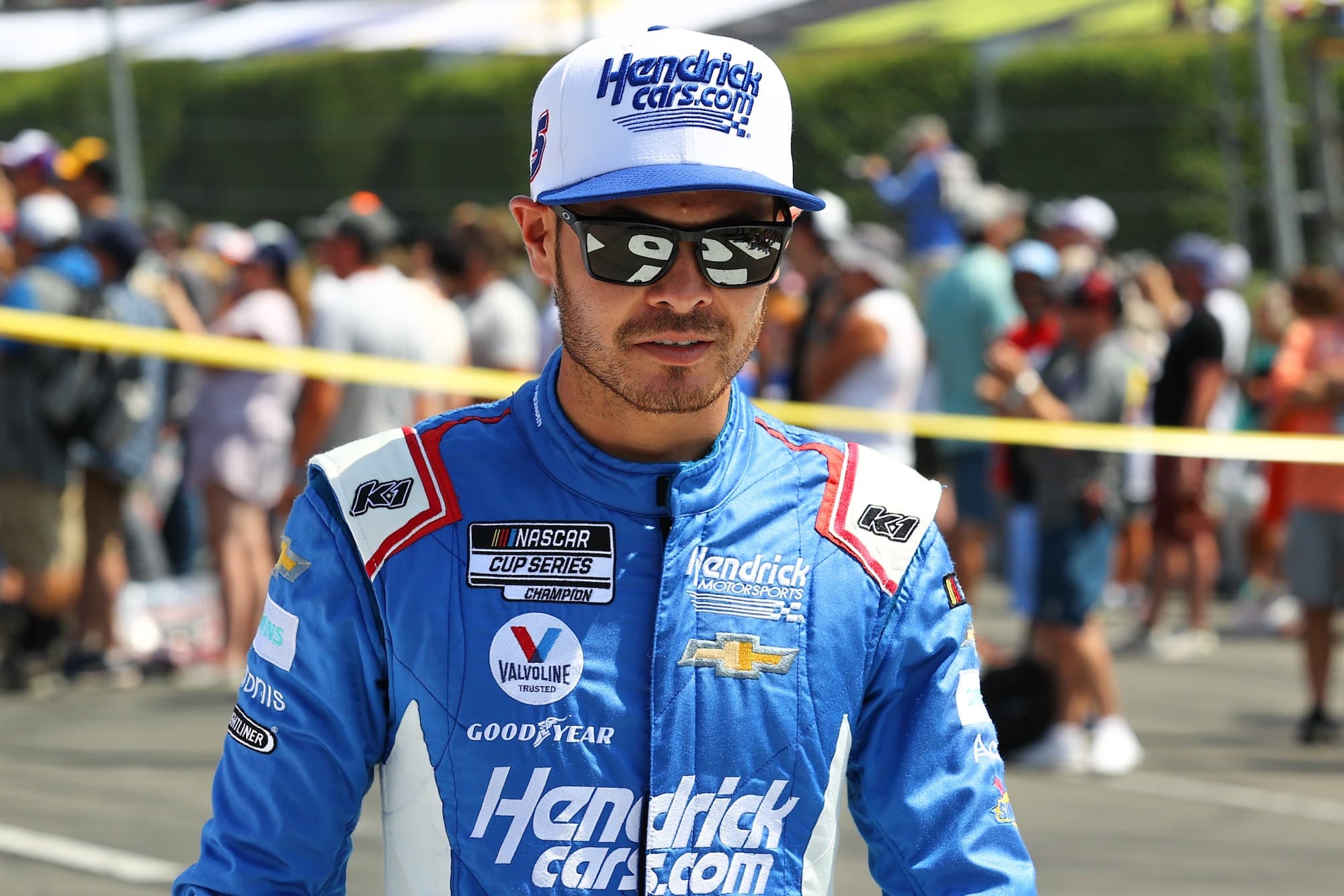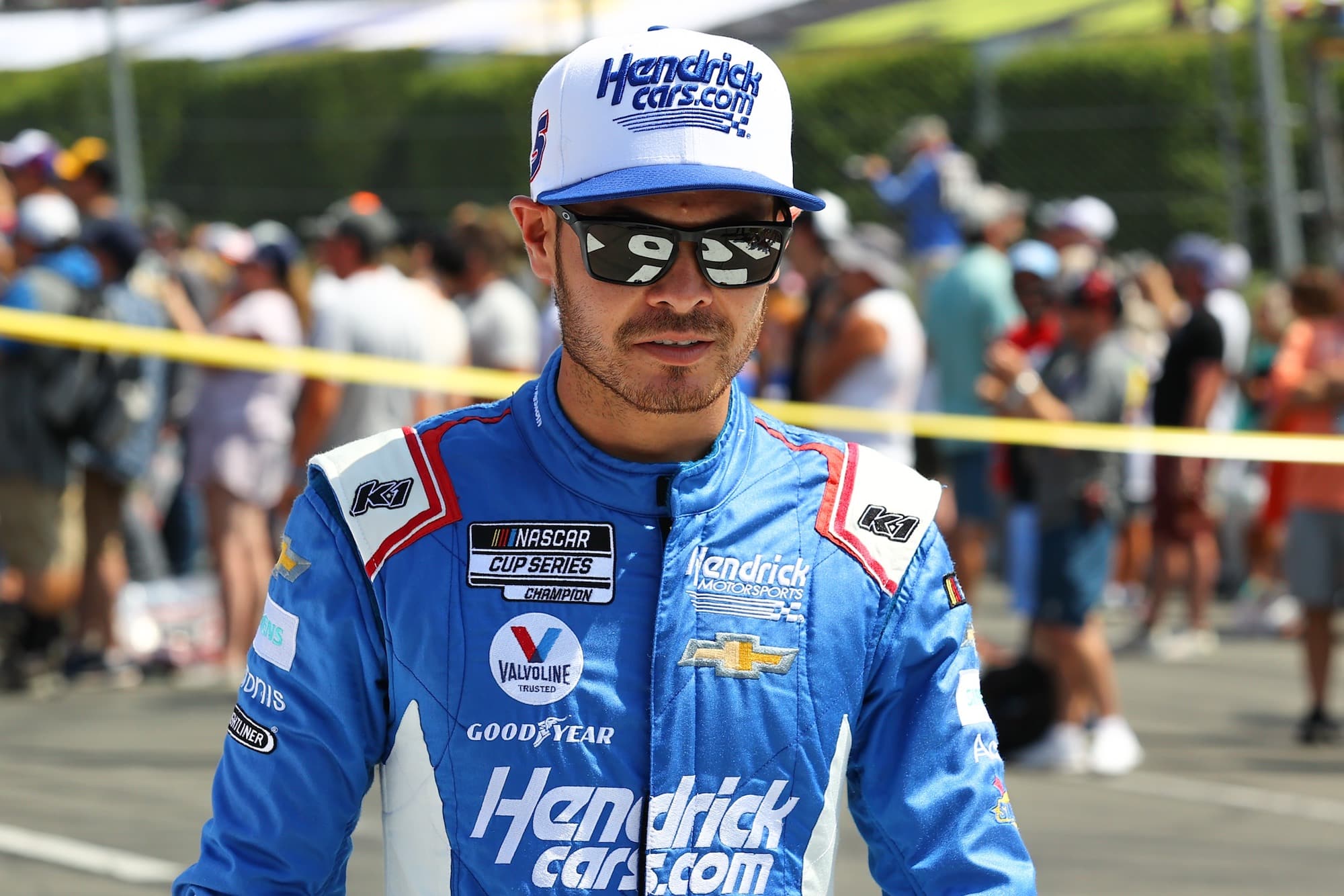 If there wasn't any mechanical failure with the car, then how do you explain what happened?
There are several scenarios still related to the car, and the most plausible seems to be that the brake fluid overheated and boiled, which would temporarily cause the brakes to stop working, only to return later, which would align with when Larson acknowledged that he had pedal.
The other car-based reason for the crash is more sinister and one that conspiracy theorists are embracing online, suggesting HMS had some type of anti-lock brake system in the car that may have failed. 
All other potential causes of the crash would be the result of human error and fall squarely in the lap of Larson. Is it possible that he had some sort of blackout or medical emergency and briefly lost consciousness? 
No one but Larson and HMS officials know for sure. All fans know, as of now, is Larson skipped an interview after leaving the infield care center and HMS officials have acknowledged that it wasn't a mechanical failure.
Plenty of questions remain. The Hendrick organization could put any far-fetched rumors like a blackout to rest with a simple explanation of what happened on Sunday at Indy. Until that occurs, everyone is left to speculate.
Like Sportscasting on Facebook. Follow us on Twitter @sportscasting19 and subscribe to our YouTube channel.