Kyle Larson Returns Fire Like a 'Pro' After Being Called Out for Chasing Dirt Track Money
Kyle Larson didn't tolerate asinine criticism on Twitter and got an apology for his trouble.
Kyle Larson is fast in his car and fast on his feet in responding to people spewing nonsense. Mess with him unfairly on a NASCAR track or on social media, and he'll put you into the wall – literally or figuratively.
A know-it-all learned that the hard way this week on Twitter, exactly where you'd expect to find a cesspool of ill-advised commentary.
Kyle Larson is as good on dirt tracks as he is on NASCAR ovals
Another race, another victory. That's hardly unusual for Kyle Larson, the 2021 NASCAR Cup Series champion. He has two wins in the top-tier series midway through the current season, and he scored one on dirt on Wednesday in Brandon, South Dakota.
That victory in the World of Outlaws Sprint Car Series over a field of 54 competitors earned Larson $20,000, which is admittedly chump change for a NASCAR champion. In fact, he's earned more than that in each of his three victories while moonlighting in the High Limit Sprint Car Series in the past five weeks.
There's lots more money to be made. A racing-related Twitter account posted prize lists for three prestigious dirt races with first prizes ranging from $185,000 to $1,002,023 and asked followers which race they would pick to compete in.
That's where the fireworks began.
Critic to Kyle Larson: 'Money you don't necessarily need'
Kyle Larson saw the tweet from the @CouchRacerShop account and was quick to chime in that he'd choose all three, and he nominated a fourth race with a $175,000 top prize as well.
Three hours later, a know-it-all piped in on the thread with a suggestion: "Hopefully you will share some of the money you win with the guys who are doing this for a living. Money you don't necessarily need."
I don't know about you, but I have no patience for strangers telling me what to do with my money. Hell, I barely tolerate suggestions along those lines from my family or friends.
To the credit of the proverbial cooler heads, other followers of the account ratioed the idea that Larson should share his winnings with "guys who are doing this for a living."  Then, the man who is arguably the best driver in American motorsports chimed in.
"Last time I checked I fall into the category of 'professional race car driver,'" Larson tweeted. "I race for a living just like the rest of them."
Boom.
The Hendrick Motorsports star does his share of good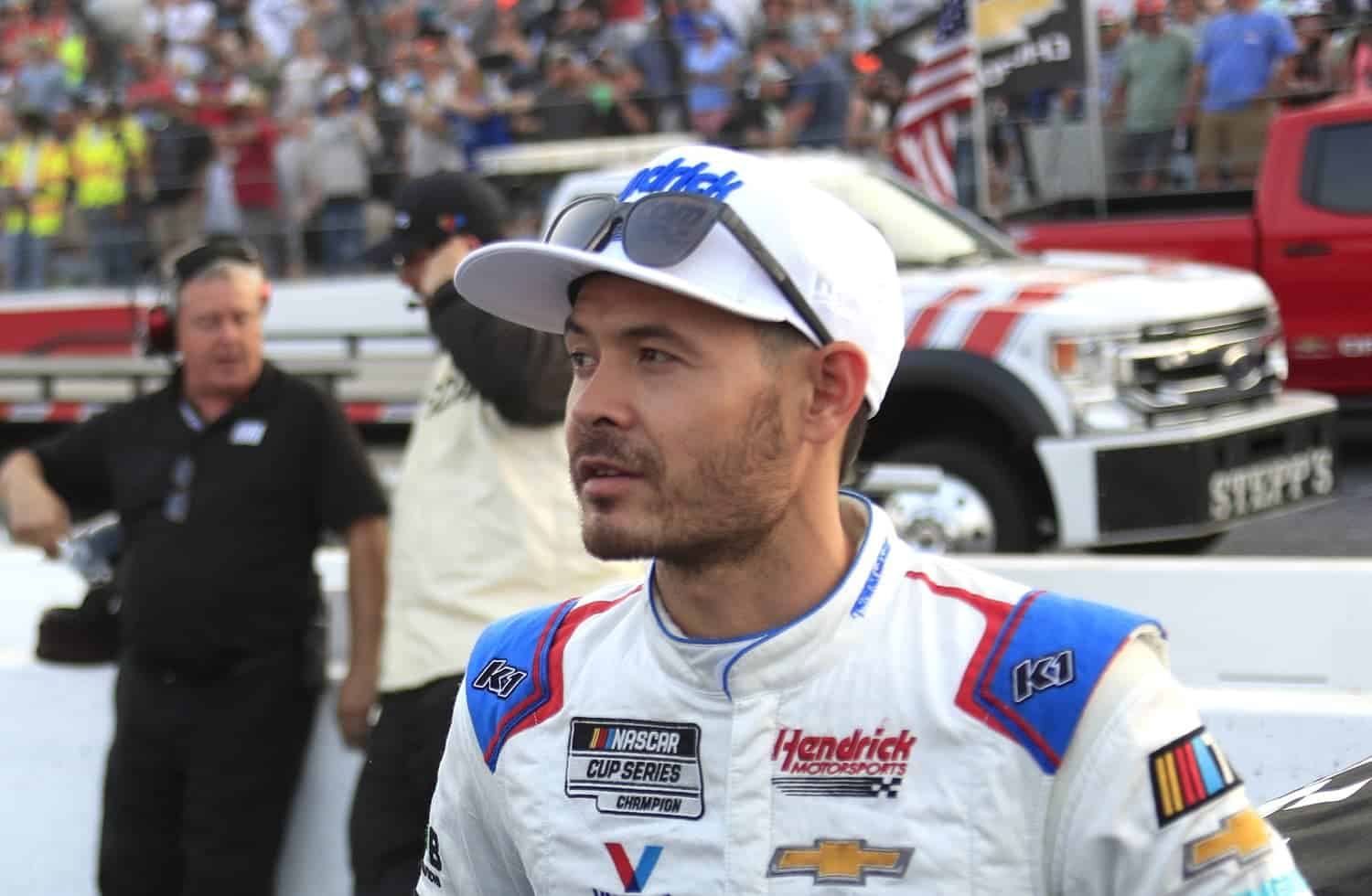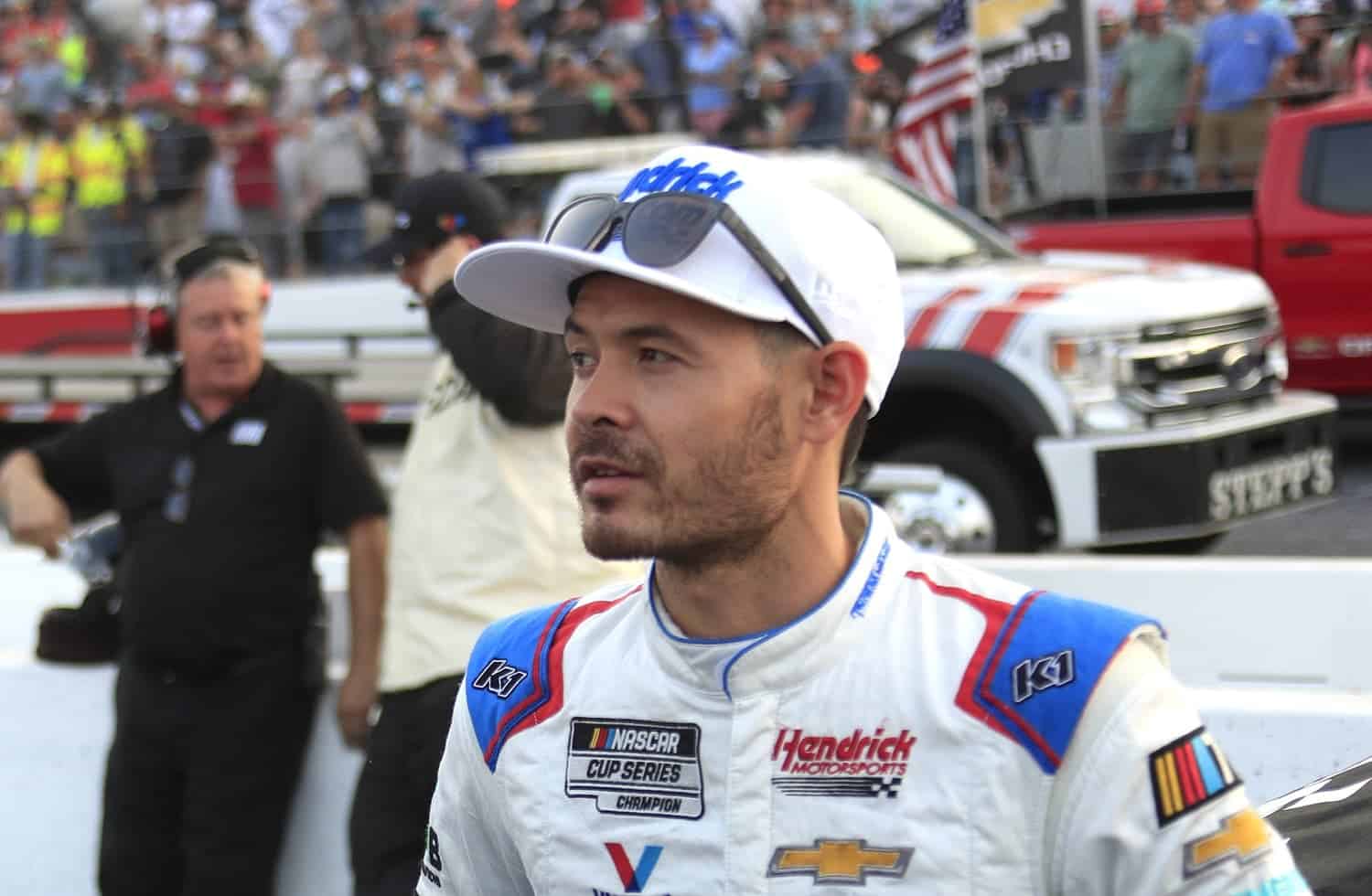 While it's true Kyle Larson collects prize money that guys who will never race above the dirt-track level could be earning, his winning races here and there is dwarfed by what he brings to the table. For starters, his mere appearance at a local track boosts attendance that night and generates publicity that can have residual benefits for the track and raise future purses.
Secondly, Larson and brother-in-law Brad Sweet have started the High Limit Spring Car Series, with payouts that compare favorably with some World of Outlaws events. If High Limits takes off, WoO and other dirt-track circuits will have to up their game, which benefits all drivers.
Finally, Larson took a principled stand at the start of the year by boycotting the Chili Bowl Nationals, one of the most prestigious events in dirt-track racing. Though the operator of the event makes a case that he's saddled with an unfavorable lease, Larson went on record as saying the prize money doesn't measure up.
Larson brought attention to an issue that has been out there for some time but wasn't discussed enough until there was a big name associated with it. Combined with his other efforts, Larson deserves a pass on nonsensical criticism on social media.
Interestingly, even the tweeter who raised the criticism relented in a subsequent message on the thread.
"Kyle, point taken and understood," he wrote. "It is nothing against you personally. You are without a doubt a professional.  You do amazing things with any race car as we have all seen. I apologize for the comment and wish you continued success."
Got a question or observation about racing? Sportscasting's John Moriello does a mailbag column each Friday. Write to him at [email protected].