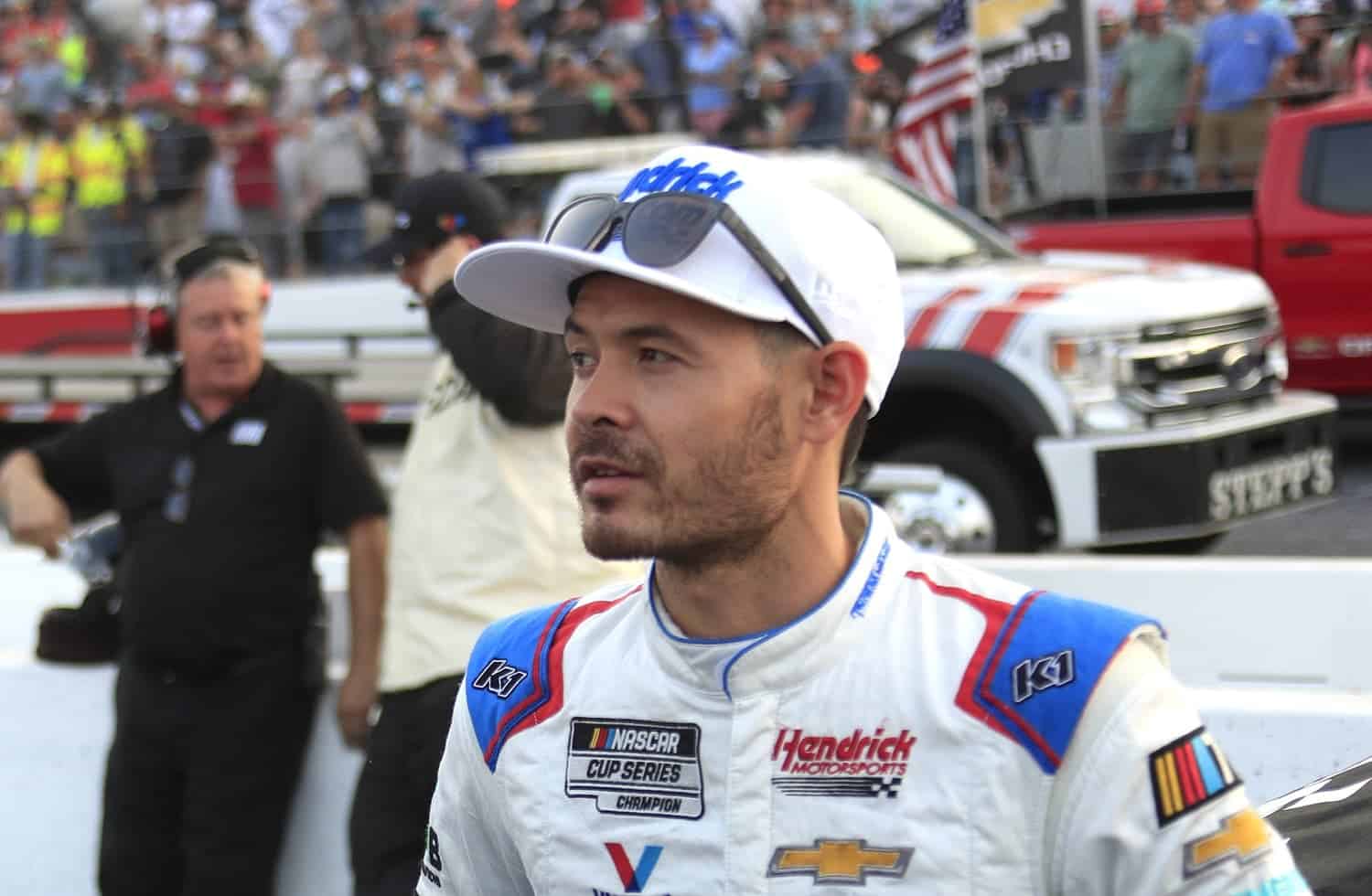 Kyle Larson's Indianapolis 500 Countdown Starts With Why He's Shunning Advice From Jimmie Johnson
Kyle Larson split his Sunday between Indianapolis and Charlotte. He'll have more at stake when he makes the same commute next spring.
The countdown clock starts this weekend as Kyle Larson gives NASCAR fans who don't dabble much in other forms of racing a year-long education about the Indianapolis 500.
Larson has begun preparations in earnest to compete in the 2024 Indy 500 on a day that will conclude with him flying to Charlotte for the Coca-Cola 600 to cap a Sunday marathon. Interestingly, however, the 2021 Cup Series champ isn't picking the minds of NASCAR peers who can help him prepare for what he'll face.
Kyle Larson began Sunday at the Indianapolis 500
Rain fell on Sunday in Charlotte, site of this weekend's NASCAR Coca-Cola 600, and forced a postponement until Memorial Day. Ironically, Kyle Larson spent a chunk of his day making a dry run 425 or so miles away at the Indianapolis 500.
Larson has committed to attempting to qualify for the 2024 Indy 500 and has been taking incremental steps toward preparing. Attending the 107th running, won by Josef Newgarden, gave Larson a chance to take in the festivities as a fan but also acclimate himself to one of the few brands of racing he has yet to try.
"It was extremely cool. There's no other event like it in the world though," Larson said in an interview during the Fox telecast from Charlotte before the race was postponed. "Any sporting event I don't think comes close to it. The amount of people that are there, just the atmosphere, is unreal. And it was nice to get to go there and kind of take it in as a fan."
Larson will be driving an Arrow McLaren in his Indianapolis pursuit, so he spent part of Sunday atop the pit box of Tony Kanaan to listen in on the conversations between the pit crew and engineers.
"That's the stuff when you're driving you don't ever really get to hear about it," he said. "Me now getting to witness that, I'll have a better understanding of what's going on while I'm out there plugging away. A lot was really cool about it, and it seems real. I'm excited."
Kyle Larson hasn't been speaking to Jimmie Johnson or Kurt Busch about Indy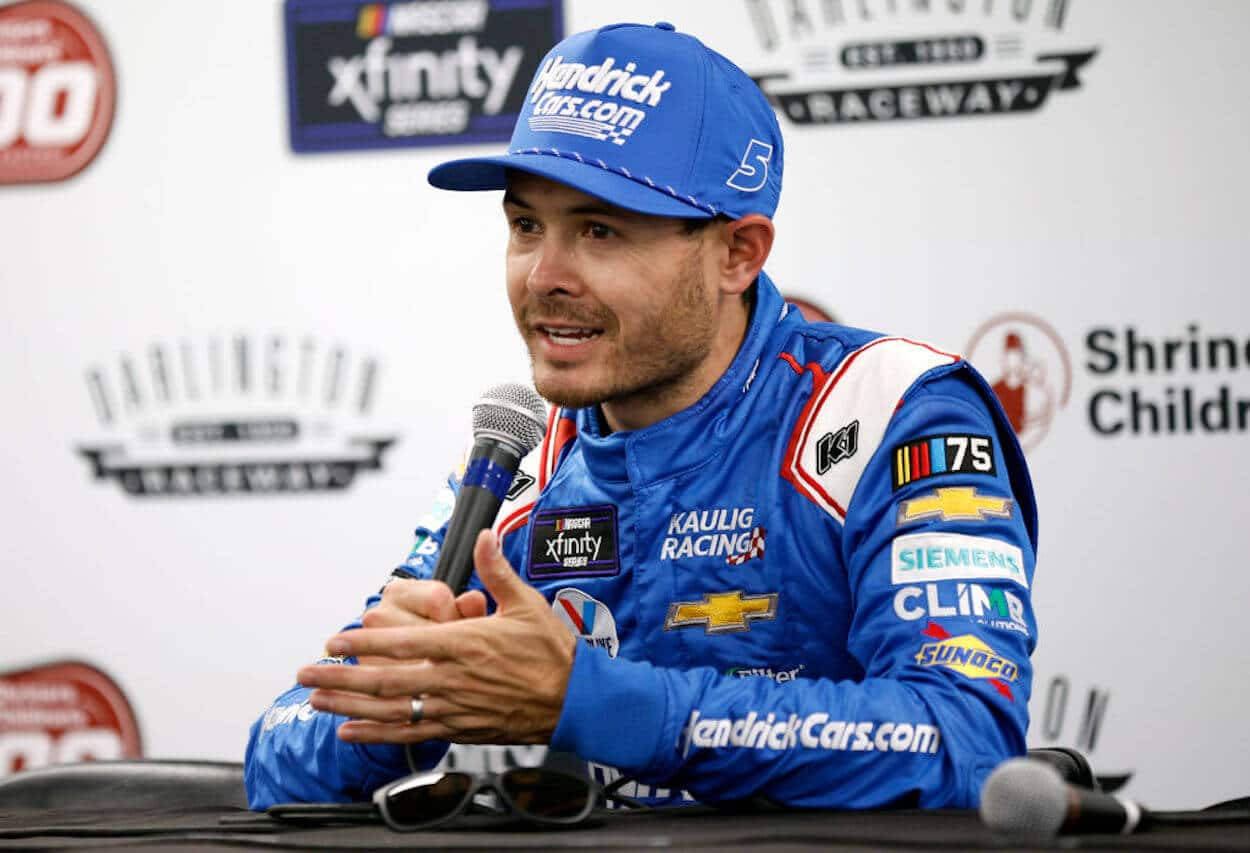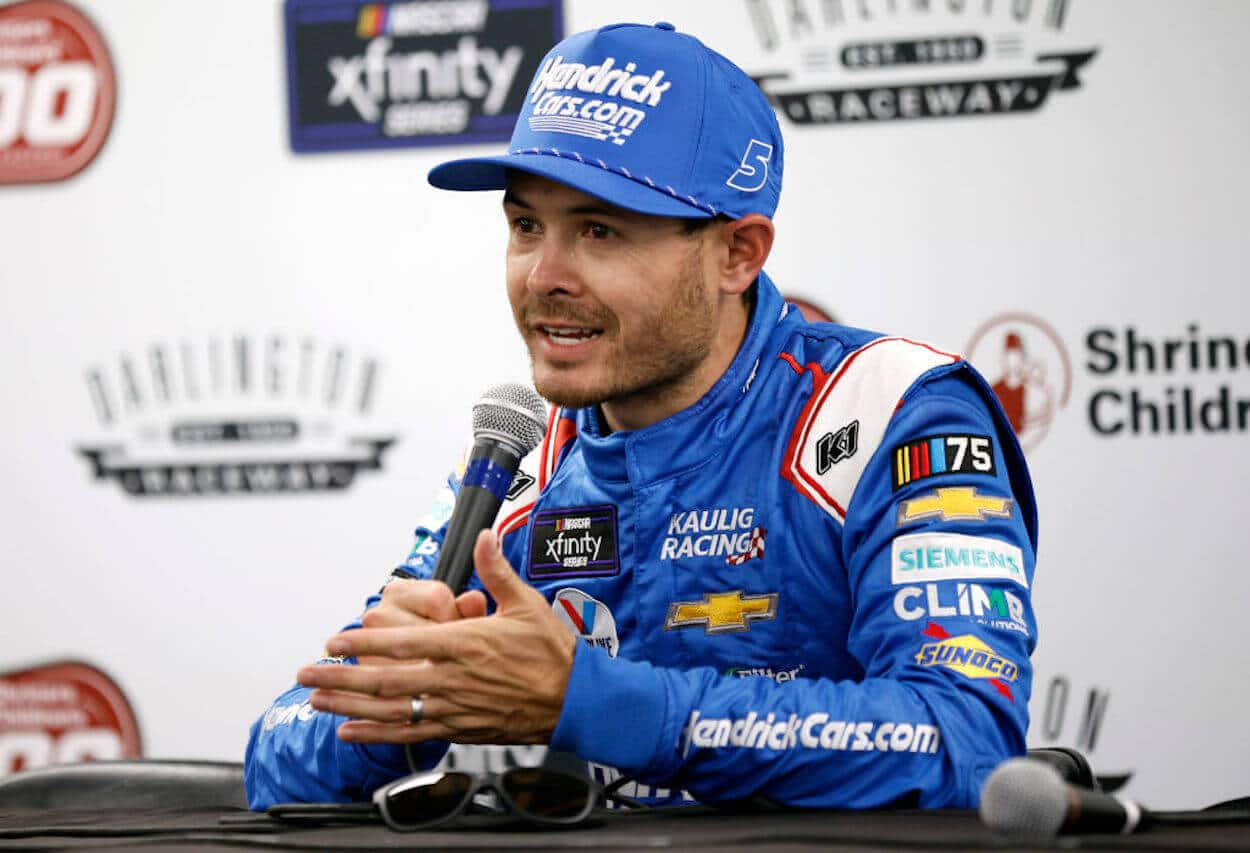 Hendrick Motorsports star Kyle Larson has visited the Arrow McLaren garage in Indianapolis to meet some of the people who'll be tasked to his car and to be fitted for a seat. He may test in a car later this season, but the 2021 NASCAR champion has his full plate of Cup Series obligations, too.
He came home with a binder of notes and diagrams, and the team also gave Larson onboard footage that will help him get his bearings ahead of time in the simulator and then the car.
Seven-time Cup Series champ Jimmie Johnson drove in the 2022 Indianapolis 500, and Kurt Busch in 2014 was the last competitor to attempt the Indy/Charlotte double. However, Larson hasn't been consulting with either about their IndyCar experiences yet.
"I don't know when I'm testing yet. I don't want to, like, pick people's brains yet, other drivers' brains too early on, then have to go to them in a few months and ask the same questions over again," Larson explained to Forbes. "I want to wait a little bit to pick their brains some.
"I definitely want to talk to guys who are familiar with stockcars and Indy cars, Jimmie Johnson, Kurt Busch, guys who have done this more recently. I don't want to do it too early yet and get on their nerves when I go to ask them again later on."
Speed and contact are the big differences
Tony Stewart in 2001 is the standard by which drivers attempting the 1,100-mile double will be judged until someone wins one of the two races. Stewart finished sixth in the Indianapolis 500 and third in the Coca-Cola 600 in his second attempt at the double.
Drivers routinely turn laps of 220 mph in the Indianapolis 500, but Larson and teammate Alex Bowman paced 2023 Daytona 500 qualifying at 180 mph on another 2.5-mile oval. The other difference between stock cars and open-wheel racing is there is no "swapping paint" in the latter without serious safety implications.
There's little doubt Larson will be up for the challenge of IndyCar, and he's not lacking confidence.
"I feel like I'm ready," he said. "I haven't been nervous yet. I'm sure before I get in the car for the first time, I'll be extremely nervous. But watching the race, kind of watching the style of racing and how aggressive it gets as the race goes on, the restarts, those guys are wild. So, I'm glad to be a part of it."
Got a question or observation about racing? Sportscasting's John Moriello does a mailbag column each Friday. Write to him at [email protected].