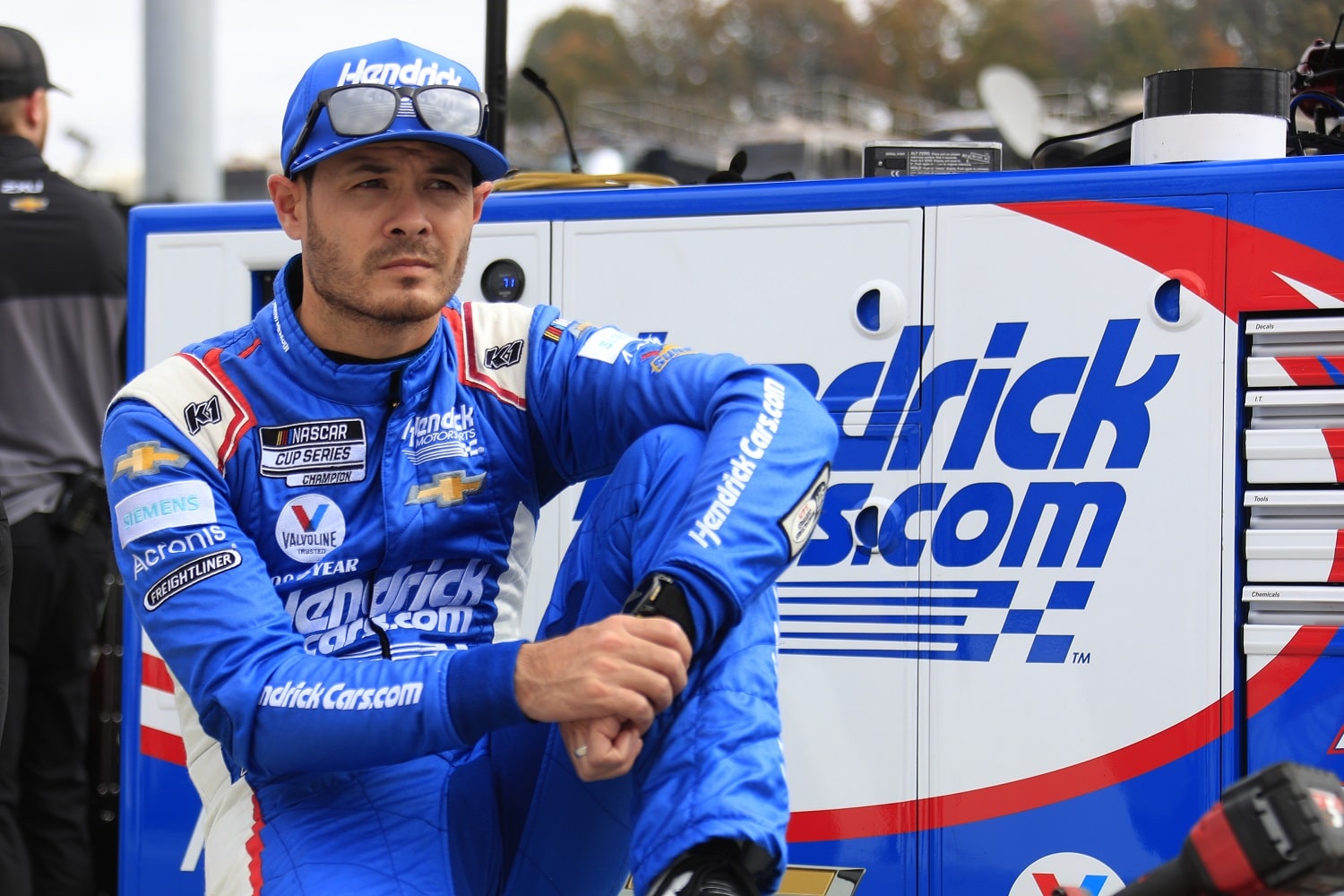 What Will Kyle Larson's Schedule Look Like as He Prepares for the Indianapolis 500?
Kyle Larson will have to deal with demands on his time in 2024 when he tries the Indy/Charlotte double on Memorial Day weekend.
Kyle Larson is in for an exhausting day. It's one that he's been looking forward to for a long time, and it's still a long way off. And that's good since preparing to drive in the Indianapolis 500 and Coca-Cola 600 on the same day is no simple undertaking.
Larson revealed on Thursday he will tackle the hallowed IndyCar/NASCAR double. But he won't try it until 2024.
Kyle Larson and Hendrick Motorsports need time to prepare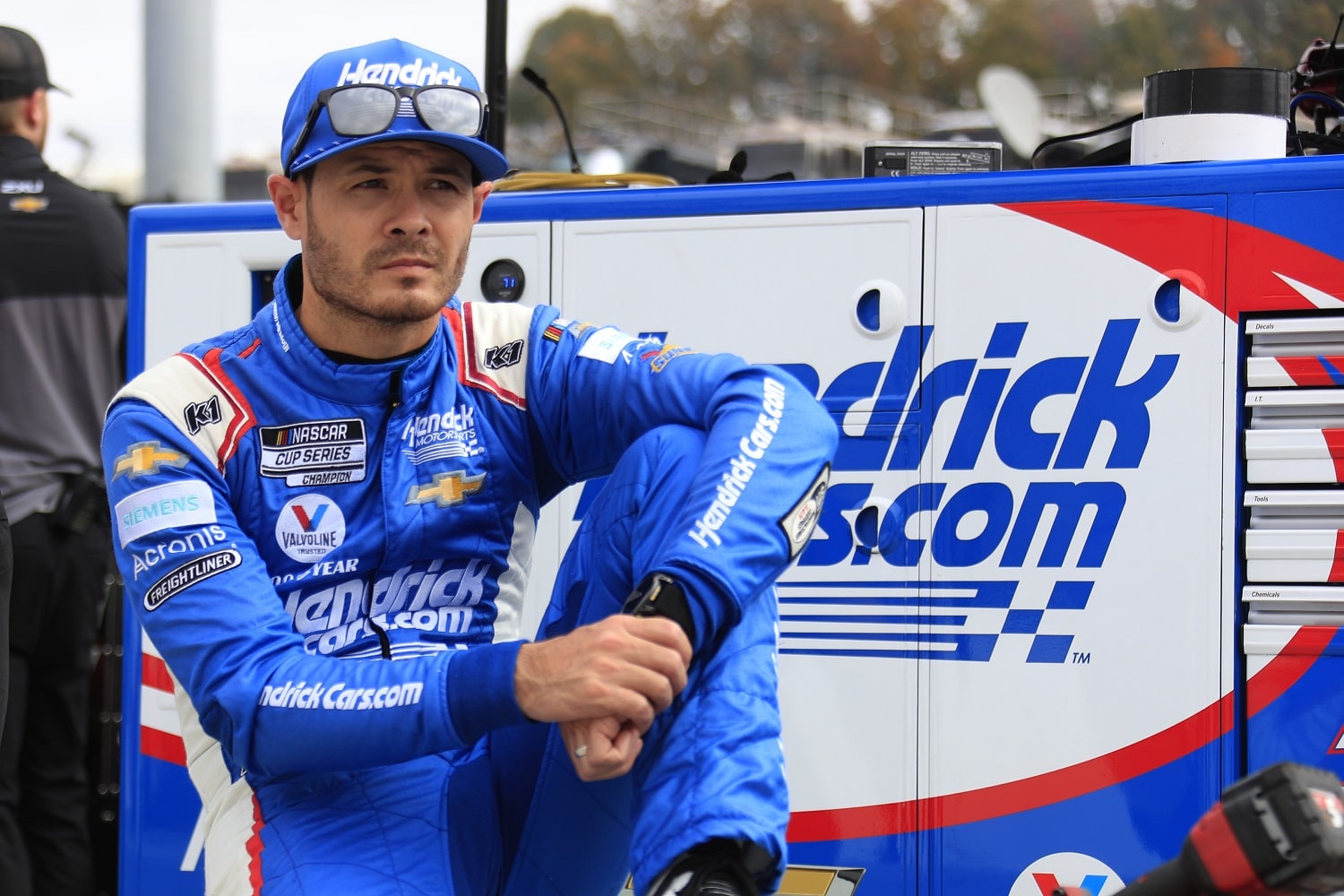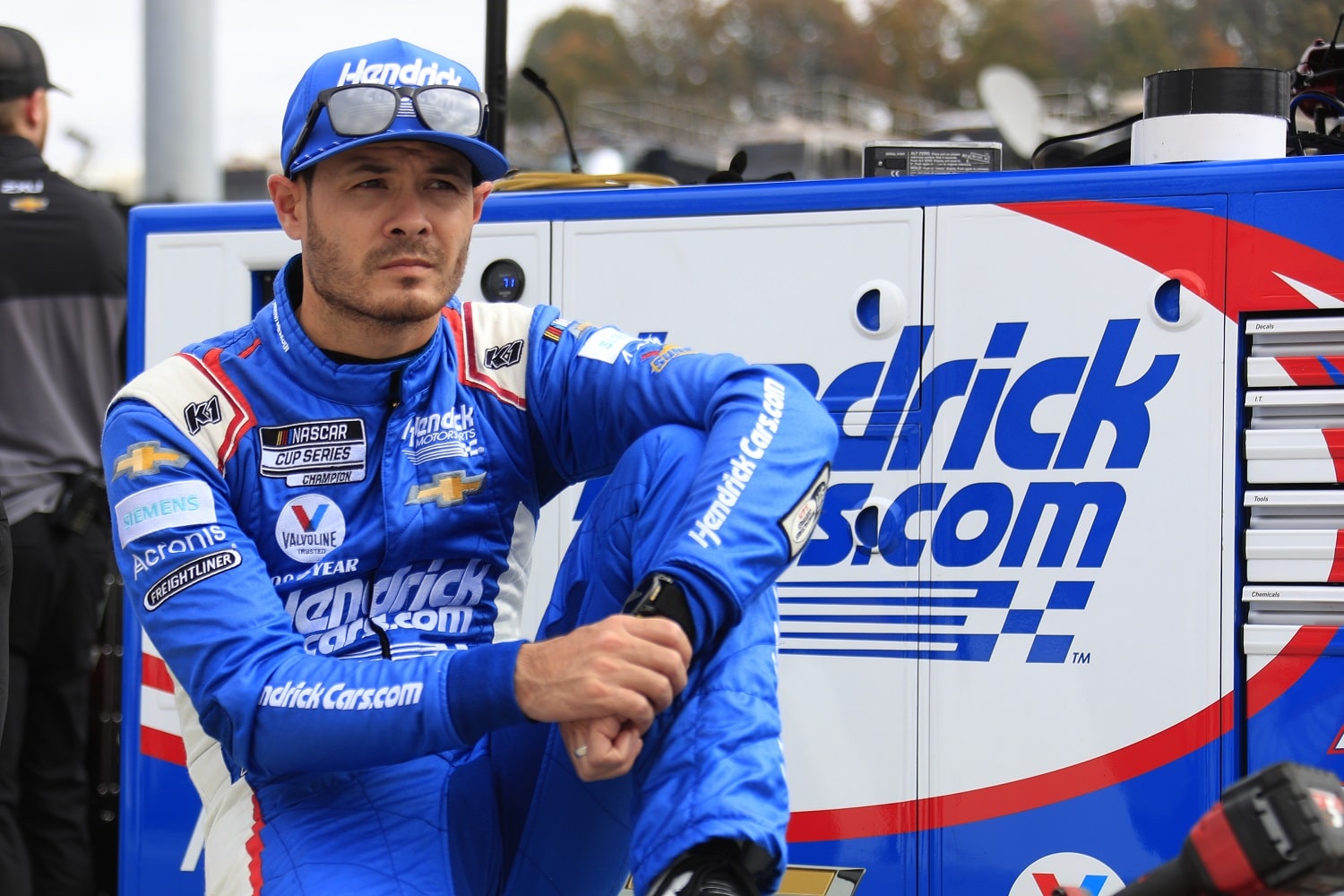 Kyle Larson is taking a step up from the sorts of cars he drives between races representing Hendrick Motorsports in the No. 5 Chevy on Sundays. Forget sprint cars at Eldora on a Thursday night. Larson is making the leap into the Indianapolis 500 at The Brickyard.
Larson and his race teams announced he will drive an IndyCar fielded by the Arrow McLaren team and co-owned by Rick Hendrick. The catch is that we won't see it happen until next year.
"He's a complete driver, known for racing anything on wheels, so I'm looking forward to seeing what Kyle can do in an NTT IndyCar Series car," McLaren CEO Zak Brown said.
Hendrick Motorsports is booked solid this spring and summer with the kickoff of the Cup Series season, prepping a car for limited use in the Xfinity Series, and finishing NASCAR's Garage 56 entry for the 24 Hours of Le Mans. For his part, Larson just became a father for the third time, leading him to ditch some usual non-NASCAR racing adventures, and presumably will be in a better spot to focus on Indy in a year.
Kyle Larson can't just hop into an IndyCar and go
People naturally gravitate toward the day before Memorial Day as the greatest impediment to a driver taking on the Indy 500 and Coca-Cola 600 double. While it's true that getting from Indianapolis at mid-afternoon to Charlotte in early evening is hectic, it's nothing that a private airplane, a helicopter, and a police escort cannot overcome.
Kyle Larson's real challenge in the IndyCar/NASCAR double will be the demands on his time throughout the spring, and it helps explain why no one else has tried it since Kurt Busch in 2014.
It formally begins with the IndyCar rookie orientation for racing on ovals. There is a session in October – that's in the heart of the Cup Series playoffs – at Indianapolis Motor Speedway in which drivers need to total 40 laps over three phases at speeds that increase from 205 to 210 and then 215 mph. Pick a rainy week to try and it turns into a wasted trip forcing Larson to repeat the process in April alongside veterans in need of a refresher course on the 2.5-mile track.
Practice for the Indianapolis 500 begins in mid-May, followed by time trials on the Saturday the weekend prior to the race. That will be the most intense preparation period for any newcomer, and every lap will be valuable. Assuming he hits 230 mph on Saturday, Larson likely could safely jet off to his NASCAR gig.
The good news is that NASCAR typically runs the All-Star Race that weekend on the calendar, so Larson presumably won't have to miss a points race should he need to stick around on Sunday.
No one has done it better than Tony Stewart
Kyle Larson will be the first Hendrick Motorsports driver to attempt the Indy/NASCAR double. Owner Rick Hendrick discouraged nearly all moonlighting before Larson arrived in 2021 and won the Cup Series championship. Now, the owner is all-in on helping his driver succeed.
Aside from natural talent and buy-in from his team, the best thing Kyle Larson has going for him is time. Kurt Busch went the same route for his 2014 appearance in the Indianapolis 500 by announcing well ahead of time. Larson can log seat time here and there, aim to get rookie orientation out of the way early, and still handle Cup Series responsibilities.
And no matter what happens on May 26, 2024, it will be difficult for Larson's day to be rated a failure. Among the five drivers who've tried the double a combined 10 times, only Tony Stewart has landed in the top 10 in both races. Stewart was ninth at Indy and fourth at Charlotte in 1999, then sixth and third two years later.
John Andretti (1994) was the first to try, followed by Davy Jones (1995) and five attempts from Robby Gordon from 1997-2004. The best result in that bunch was in 2002 when Gordon finished eighth at Indy and 16th at Charlotte.
Busch earned sixth place at IMS in 2014 but completed his day with 40th place in the Coca-Cola 600.
Got a question or observation about racing? Sportscasting's John Moriello does a mailbag column each Friday. Write to him at [email protected].