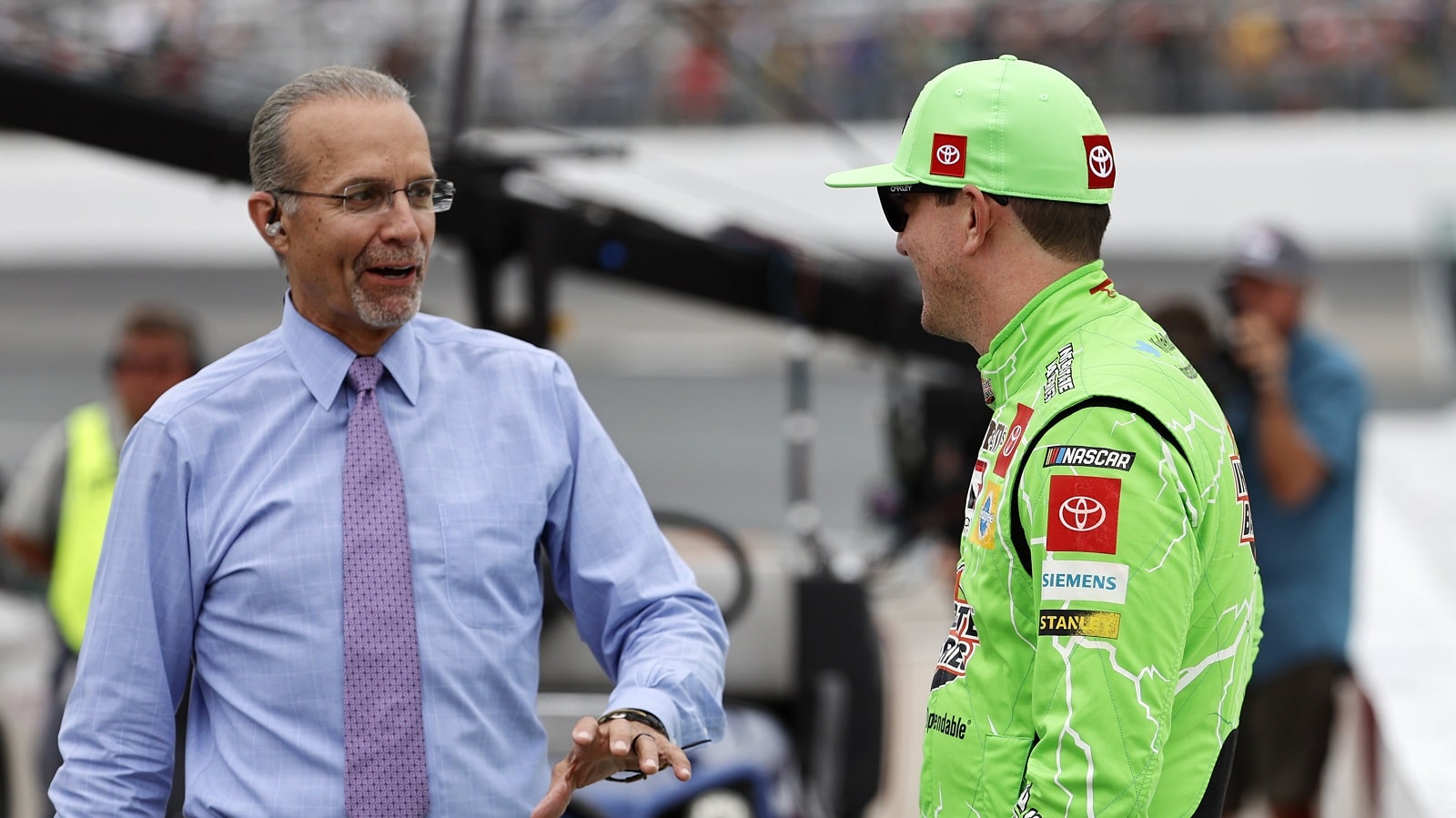 Kyle Petty's Been Fired up About NASCAR at Nashville Since the Checkered Flag Came Down at Sonoma
NBC racing analyst Kyle Petty is excited by how lesser-known teams have been succeeding midway through the NASCAR Cup Series season.
With apologies to John Cleese, NASCAR went into its midseason break with a race at Sonoma named the Toyota / Save Mart 350 but which should have been called "And Now for Something Completely Different." Upon seeing the results, Kyle Petty practically wanted to resume the season the following day rather than two weeks later. Who could blame him?
Nashville marks the start of NBC's NASCAR Cup Series coverage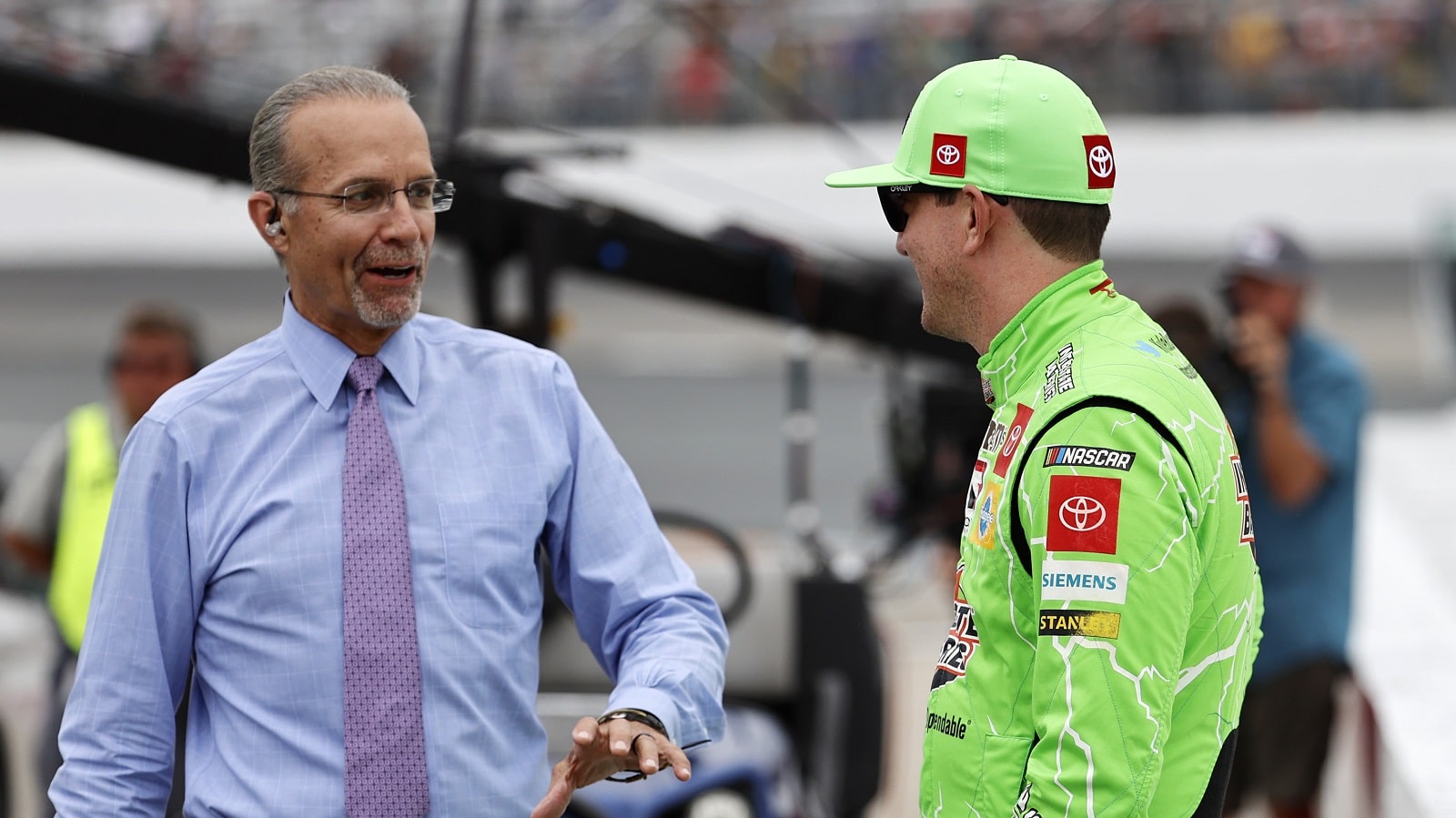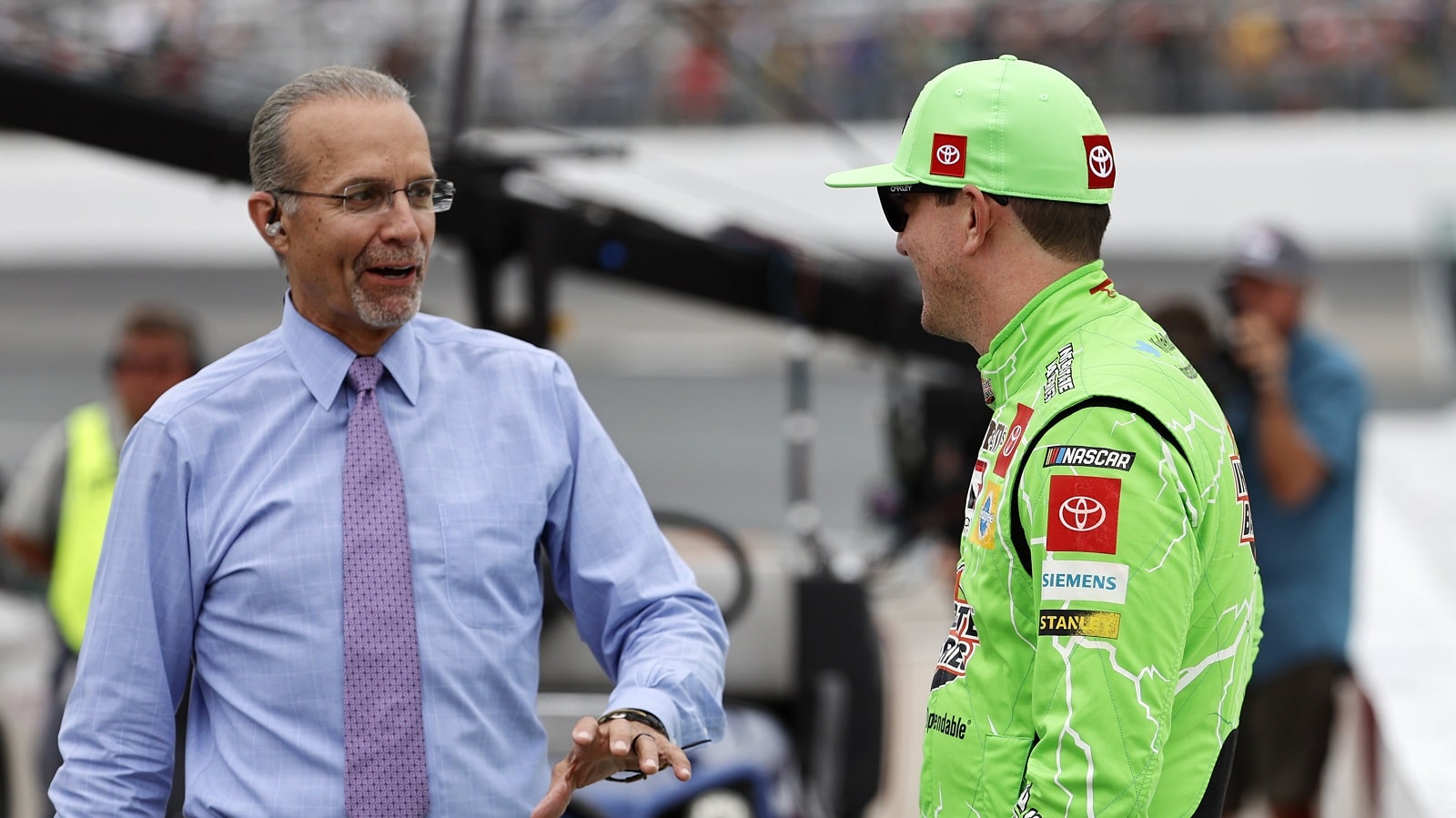 After the Busch Light Clash, the NASCAR All-Star Race, and 16 points races on Fox Sports, the 2022 Cup Series moves to NBC on Sunday, beginning with the Ally 400 at Nashville Superspeedway.
Whereas Fox Sports rotated guest analysts alongside Mike Joy and Clint Bowyer following Hall of Famer Jeff Gordon's departure due to added responsibilities at Hendrick Motorsports, NBC has brought back its booth crew for a fifth consecutive season.
Former Cup Series drivers Dale Earnhardt Jr. and Jeff Burton, and crew chief Steve Letarte will work alongside Rick Allen on the race calls. Meanwhile, the studio crew features Kyle Petty, Dale Jarrett, and JTG Daugherty Racing team co-owner Brad Daugherty. Pitt reporter Marty Snider hosts the pre- and post-race segments.
Kyle Petty loved what he saw at Sonoma
Since retiring from NASCAR Cup Series racing in 2008 with eight victories, Kyle Petty, 62, has been active as a race analyst for a variety of networks, including TNT, Speed, ESPN, FS1, and NBC. He draws upon his family's legendary history in the sport, his own racing background, and even some pop culture references in analyzing the sport.
Simply put, Petty loved the results on the Sonoma road course in the Cup Series' final race before last weekend's hiatus. Speaking with Sportscasting.com while promoting Season 2 of Dinner Drive with Kyle Petty on Circle Network, he pointed to the best evidence yet of parity in the Next Gen car era.
"The rise and the competitiveness of Trackhouse, of GMS Petty Motorsports, of Front Row Motorsports, teams that we haven't seen run up front and have started winning races," Petty said. "Not Hendrick, not Gibbs, not those types of teams.
"We're talking teams that were 15th– and 20th-place teams last year and are now running in the top five and top 10 and winning races."
Trackhouse drew the lion's share of attention because Sonoma marked Daniel Suarez's first Cup Series victory, but Chris Buescher finished second and Michael McDowell third.
"Trackhouse ran first at Sonoma. RFK Racing, the Roush Fenway and Keselowski team went second at Sonoma, and Front Row ran third. Three powerhouse teams (but) names we didn't even know were around last year, right? First, second, third."
Like Sportscasting on Facebook. Follow us on Twitter @sportscasting19 and subscribe to our YouTube channel.