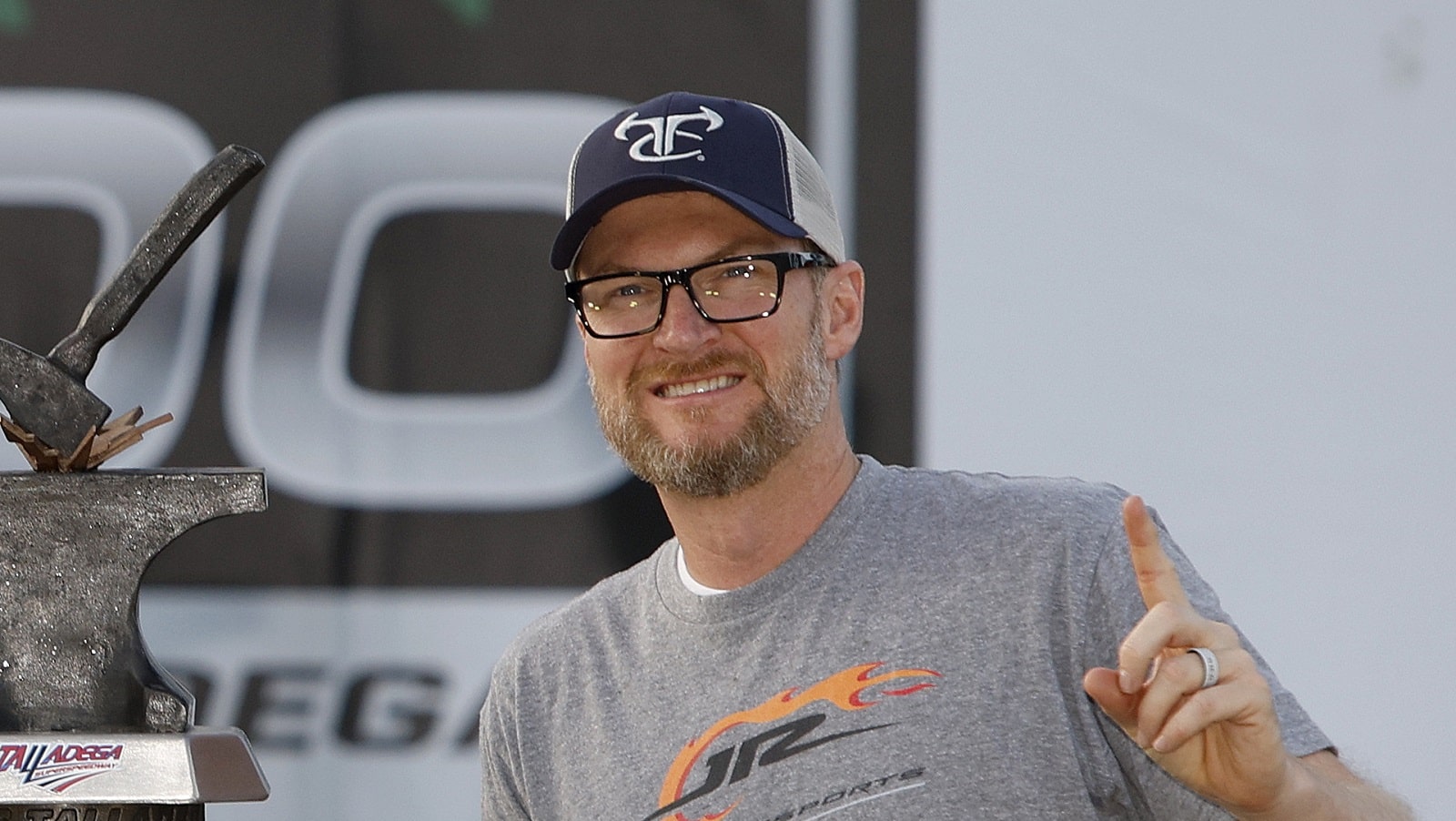 Dale Earnhardt Jr. Is 'Short-Sighted' and Exactly the Voice NASCAR Needs Right Now
Dale Earnhardt Jr. has misgivings about the combination of short tracks and the Next Gen cat that NASCAR has introduced to the Cup Series.
The return to Richmond is eight weeks away, and Bristol and Martinsville come up on the schedule well afterward. That will make for a lot of anxiety on the part of Cup Series teams. NASCAR Hall of Famer Dale Earnhardt Jr. shares their concern.
Earnhardt is back calling races on NBC beginning this weekend, and he's worried about what he might see on the short tracks later this season. Kyle Busch's take on the latest Goodyear tire test at Martinsville won't allay those concerns.
Dale Earnhardt didn't like what he saw at Martinsville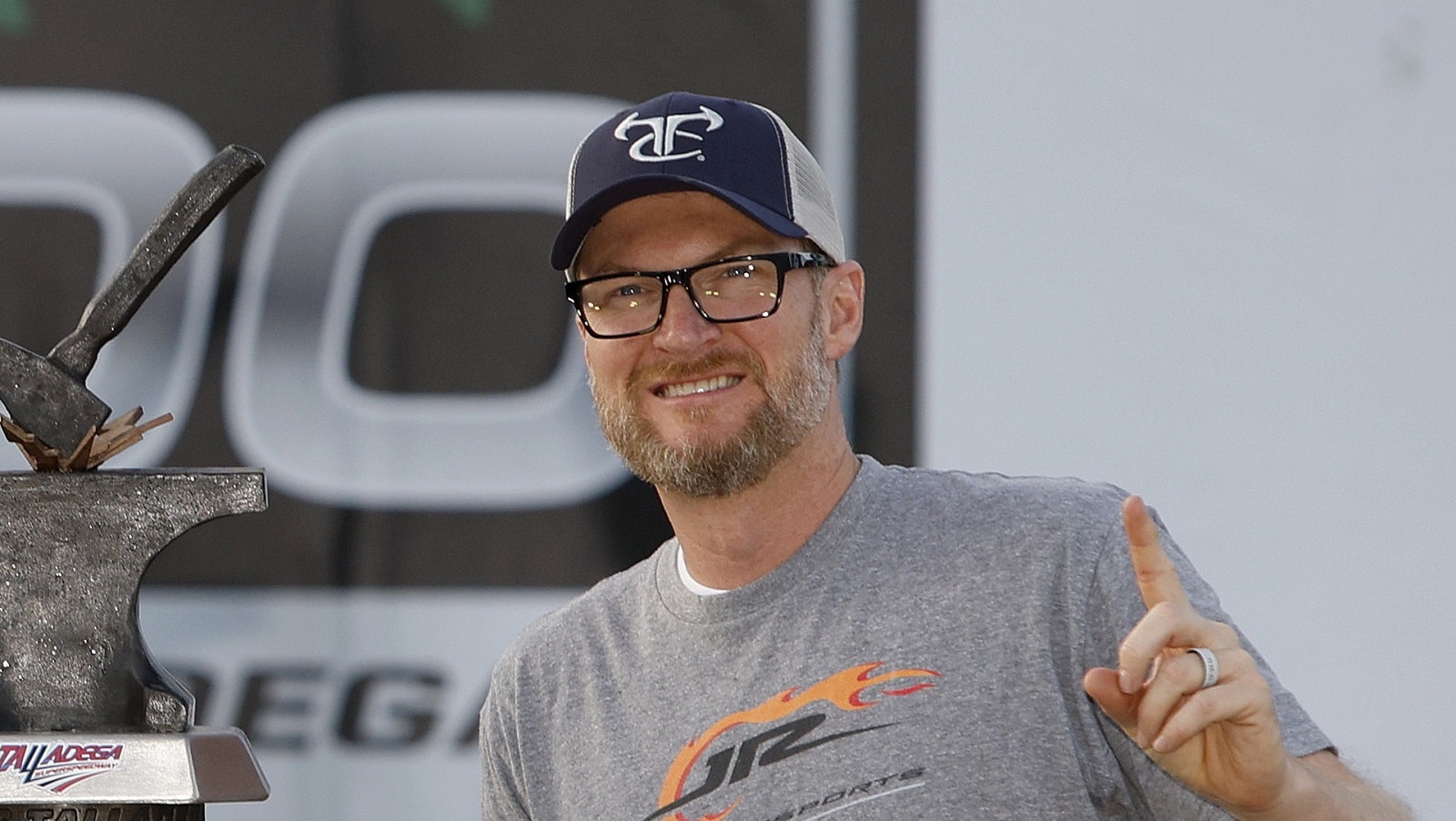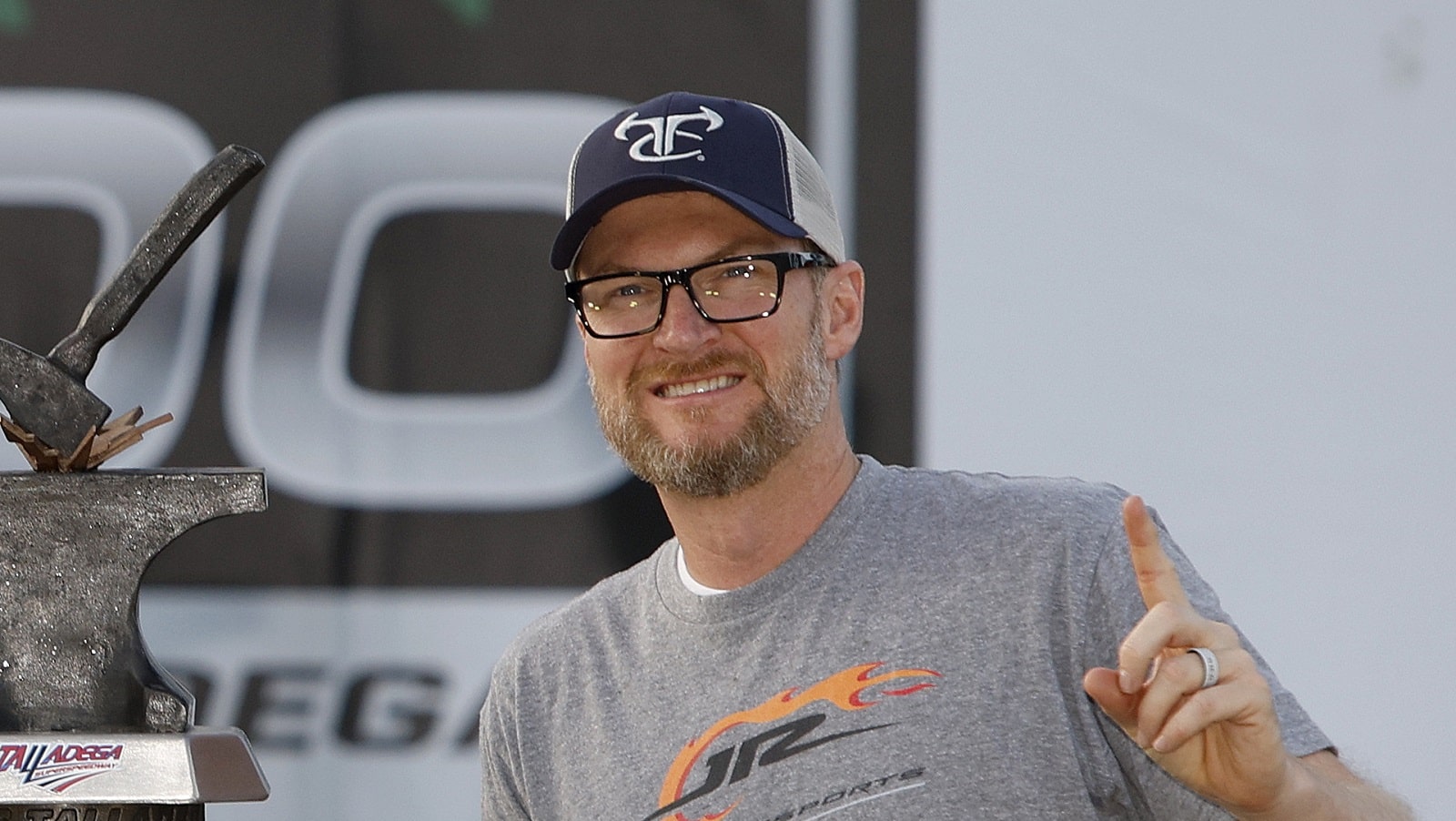 The Martinsville race in cold weather on April 9 was a dud by any standard. William Byron won it by leading 212 of the 403 laps on the 0.526-mile track, and that was after Hendrick Motorsports teammate Chase Elliott led the opening 185. Cars fell in line on a single groove and simply didn't challenge.
It came on the heels of a Richmond race that wasn't exceedingly exciting and immediately before the Bristol dirt race, again not a compelling watch in the minds of a lot of fans.
Different tracks, surfaces, distances, and weather but the same concern: The Next Gen car didn't seem suited for the short tracks. The timing was bad because so many people spent the offseason advocating for more short tracks and fewer intermediates.
"I'm such a huge fan of short tracks, and we've got to get this thing to where it's a great show at Martinsville, and you want to be able to go to Bristol when it's concrete or Richmond and all these other places and expect to see what we've typically known as short-track racing," Dale Earnhardt Jr. told The Athletic. "Very aggressive and hard bumping and grinding and all that good stuff."
Mixed opinions and expectations
Within days of the Martinsville debacle, NASCAR announced Goodyear would do additional testing there. The next race on Oct. 30, is the elimination race determining the Championship 4 qualifiers, and it likely will be in chilly weather, too.
The first phase of testing came last week. Kyle Busch was one of the drivers participating, and he came away discouraged. One of the goals was to find a tire that would lay down rubber in cooler conditions. But the testing was done on warm days, and the Busch said in the Twitter video above the best results appeared to be a function of the heat.
"I think we missed on the tire selection that we had there," he said. "We didn't gain anything on the tire."
That's bad news, especially since Kaulig Racing president Chris Rice expressed optimism beforehand in a Sportscasting.com interview that NASCAR and Goodyear would resolve the issue. Now, one more test in late summer or early fall is the last chance to get it right and still have time to manufacture tires.
"When you get your car right, the tires fall off like they should so you can pass," Rice said. "They will fix Martinsville. They definitely will fix Martinsville the way you can pass. We just didn't have what they call tire fall-off. … We ran the same speed from the start to the end. And when that happens, it doesn't matter where you're at. Other than Daytona and Talladega, you're not going to be able to pass."
Dale Earnhardt Jr. hopes for the best, but …
Aug. 14 at Richmond is the next key short-track date. After that, NASCAR has playoff races on the conventional Bristol surface on Sept. 17 and then the crucial Martinsville race on Oct. 30.
There's so much riding on the results. Bombing out at Richmond will send even some hardcore Cup Series fans channel-surfing for college football during the subsequent Saturday race at Bristol and NFL games on the Sunday for Martinsville. The many plusses of Year 1 of the Next Gen car will be forgotten.
"I was hoping we would have this short track revolution and rebirth where the sport would swing toward including more short tracks into its schedule," Dale Earnhardt Jr. said. "And, boy, I don't know.
"It really has taken the wind out of the sails for anything like that to happen.
Like Sportscasting on Facebook. Follow us on Twitter @sportscasting19 and subscribe to our YouTube channel.