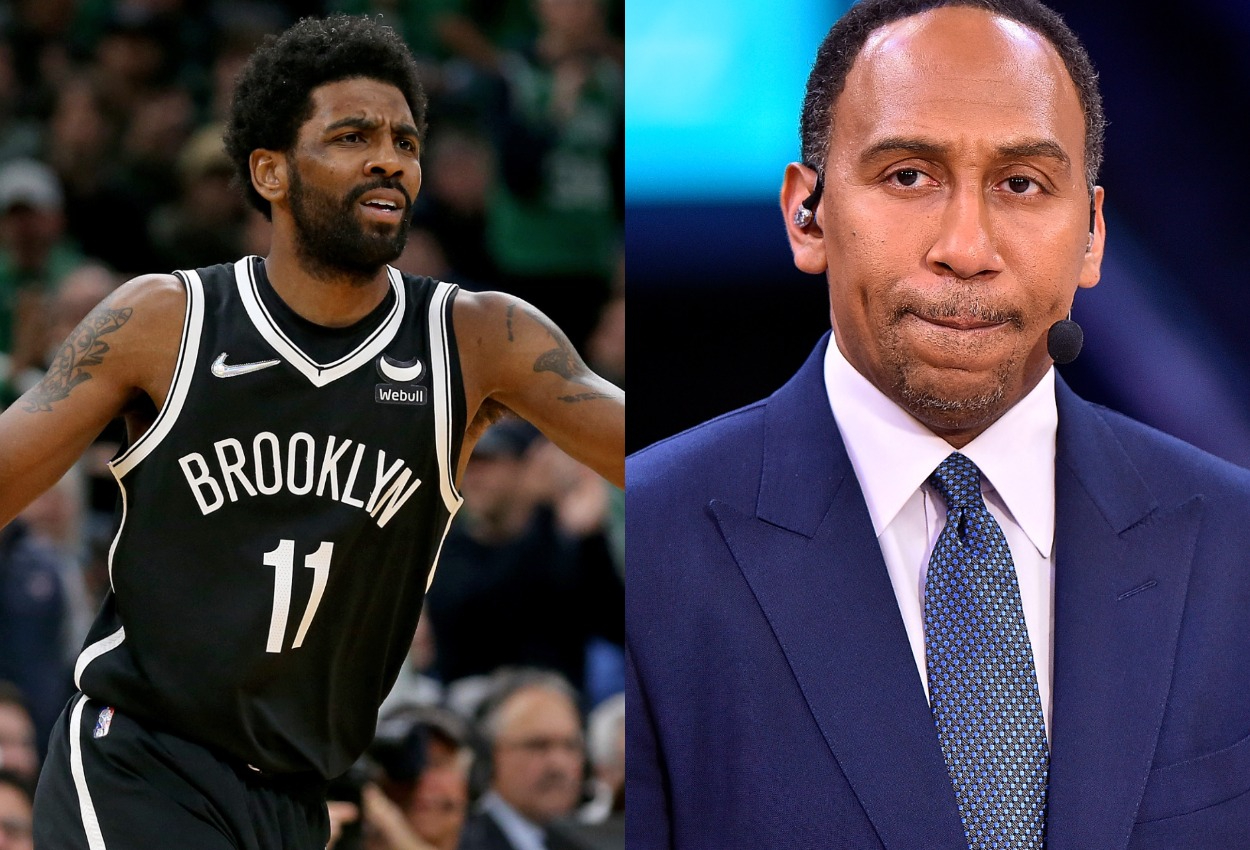 Kyrie Irving Eviscerated by Stephen A. Smith in Light of Ridiculous Comments
Kyrie Irving recently made some questionable comments after a Brooklyn Nets playoff loss to the Boston Celtics. Stephen A. Smith has since made some stern remarks about the guard.
There are numerous reasons why the Brooklyn Nets are in a 3-0 hole to the Boston Celtics in the first round of the NBA Playoffs. The Celtics are playing great defensively; Jayson Tatum and Jaylen Brown are dominating offensively, and the Nets are without a third star in Ben Simmons due to his back injury.
However, Kyrie Irving recently blamed Brooklyn's struggles on the team's lack of time together (yes, really), especially compared to the Celtics, who have essentially played with each other all season. And that comment rubbed Stephen A. Smith the wrong way.
The ESPN commentator recently blasted the Nets point guard for the remark and sent a stern message in the process.
Kyrie Irving said the Celtics are 'gelling,' and the Nets aren't
The Nets currently trail the Celtics 3-0 in the first round of the NBA playoffs, and their stars have struggled. After dropping 39 in Game 1, Irving scored an average of 13.0 points in Games 2 and 3. He also shot 33.3% from the field in those games and missed all eight of his three-point attempts.
Kevin Durant, on the other hand, is averaging 22.0 points and 5.7 turnovers in the series, and he's shooting 36.5% from the field.
While discussing the team's on-court issues, Kyrie Irving blamed it on lost time together this season.
"We're all just trying to gel," he said in his post-game press conference (h/t House of Highlights). "Usually, you're gelling around the right time. That team in the other locker room is gelling at the right time. They've been gelling since Christmas. So, for us, we're just in a new experience as a group. … I don't have a lot of answers for how you make up time from October until now when usually teams would be gelling, and things would be feeling good."
This quote is quite ridiculous considering the fact that Irving's vaccination status was the main reason the Nets had limited time together as a group this season. And Stephen A. Smith had a stern response.
Stephen A. Smith blasted Kyrie Irving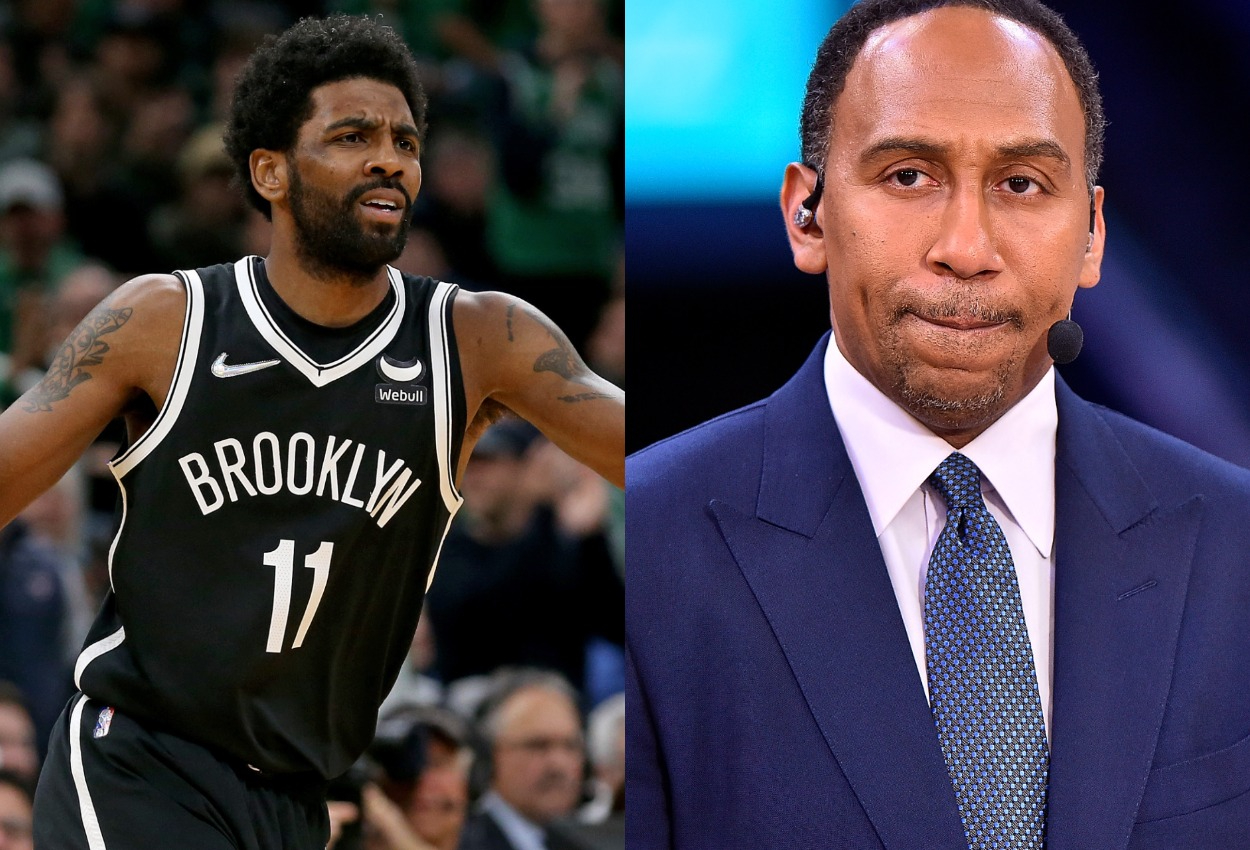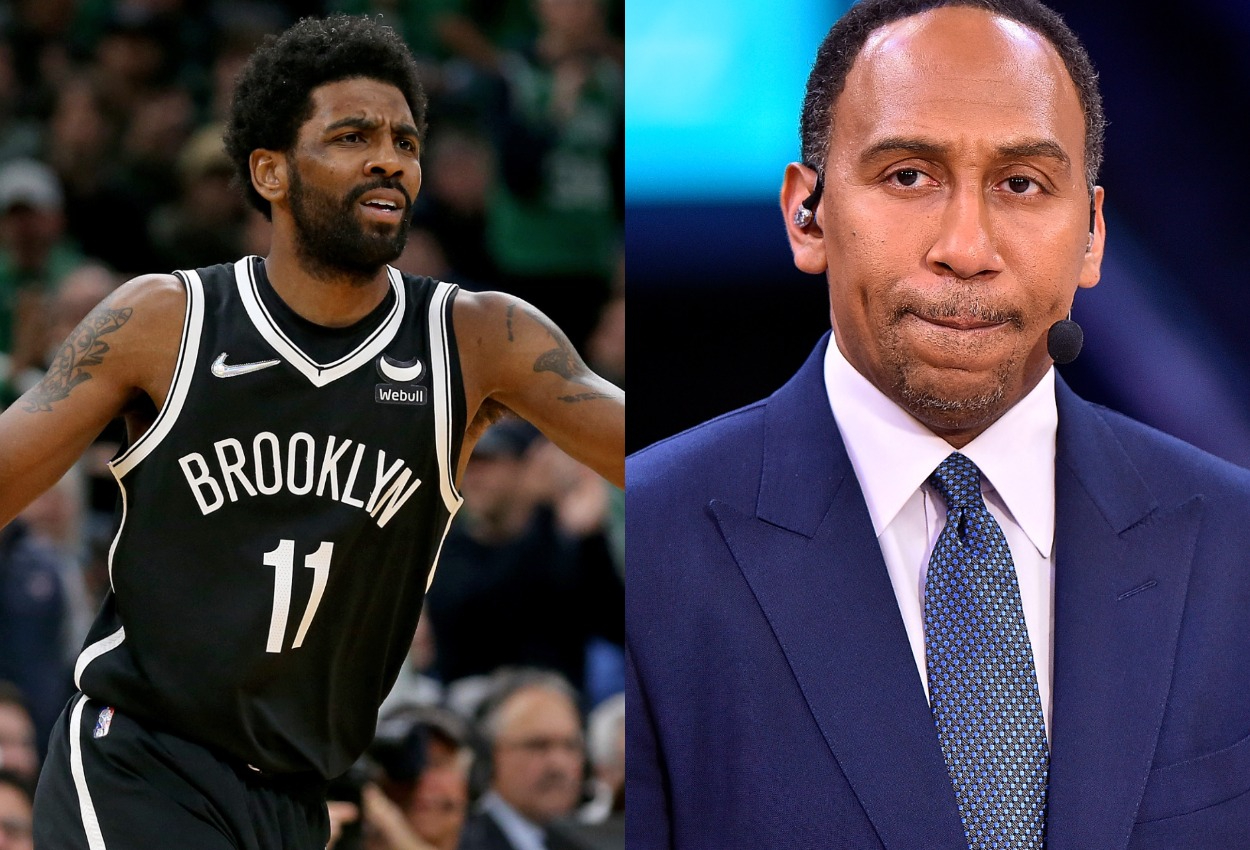 Stephen A. Smith always has strong opinions. That was no different on the April 24 episode of NBA Countdown when he discussed Irving's comments and potential free agency this summer.
"The gall of that man to utter those words out of his mouth … the nerve," he said. "…Kyrie Irving is box office. This brother deserves $50 million a year. I would never give him a long-term contract again. He cannot be trusted. You pay him one year at a time. I don't care how much money he gets, but you give it to him one year at a time. You know why? Because you got to make sure he's going to show up to work. This man has played more than 11 seasons in this NBA. He has played over 60 games four times. … He is one of the absolute professionals at missing work. I'm not giving him a long-term deal."
Irving can opt out of his contract and become a free agent this offseason, but another long-term deal may be uncertain due to the exact points Smith made on ESPN. The seven-time All-Star would miss games for the Nets even before his vaccination saga. It's reasonable to wonder if he will continue sitting out random contests in the future.
This year, Kyrie Irving's absence has potentially resulted in the Nets not reaching their full championship potential. Who's to say a similar situation won't happen again next season? Irving has no one to blame for the Nets not "gelling" but himself.
Stats courtesy of Basketball Reference