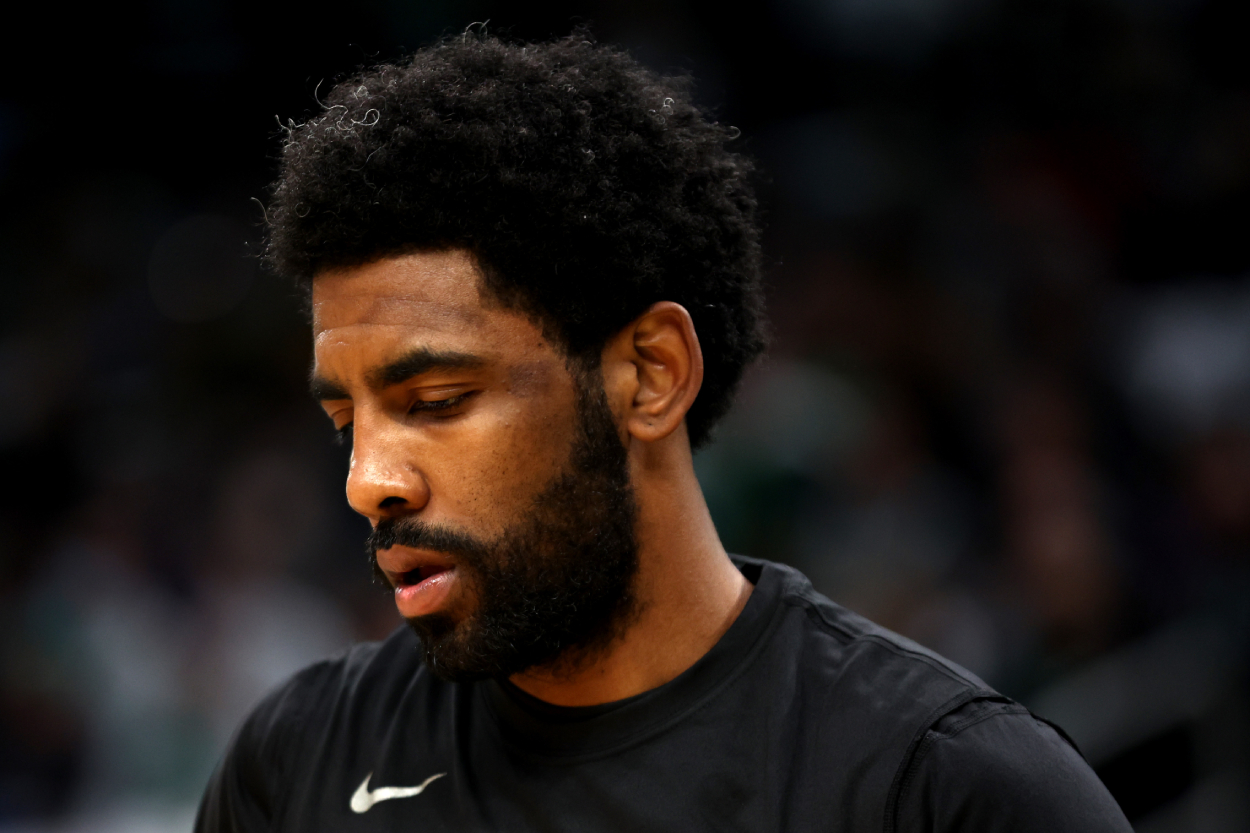 Kyrie Irving's Contentious Relationship With Boston Highlights His Track Record of Immaturity
Kyrie Irving has a contentious relationship with Boston Celtics fans, and his recent actions during the playoffs highlighted his track record of immature behavior.
Kyrie Irving is one of the most talented players in the world. I'll admit, I was one of his biggest fans at one point. My wife even said we could name our first kid Kyrie if the Cleveland Cavaliers came back from their 3-1 deficit against the Golden State Warriors in the 2016 NBA Finals (we have since changed our minds about that).
But for as talented as Irving is, he has shown consistent immaturity ever since the end of his Cleveland tenure.
The latest example took place during the Brooklyn Nets' Game 1 loss to his former team, the Boston Celtics, as Irving flipped off trash-talking Celtics fans during the contest.
He explained his actions after the game.
"Look, where I'm from, I'm used to all these antics and people being close nearby," Irving said, per ESPN. "It's nothing new when I come into this building what it's going to be like — but it's the same energy they have for me, I'm going to have the same energy for them."
He continued: "And it's not every fan, I don't want to attack every fan, every Boston fan. When people start yelling 'p****' or 'b****' and 'f*** you' and all this stuff, there's only but so much you take as a competitor. We're the ones expected to be docile and be humble, take a humble approach, f*** that, it's the playoffs. This is what it is."
I want to make one thing clear: Some fans take things too far. Players don't deserve to be degraded, and the person who threw a water bottle at Irving last season should never be allowed to attend a game again.
However, Irving also can't complain about Celtics fans talking trash to him. He did them dirty and has continued piling on the fan base since his departure.
Kyrie Irving has a track record of immature behavior
Irving's immature behavior started when he left the Cavaliers in 2017. After requesting a trade from the team he won a championship with, Irving joined the Celtics and immediately began talking trash about the city of Cleveland.
"It's exciting to be back on the East Coast," he said, per MassLive. "It's fast-paced. A lot of different cultures, food, and people. You get it all, especially in Boston. You would go to Cleveland, and it would be at nighttime, and things would be going on, but you just see a vast difference. … Boston, I'm driving in and (thinking), 'I'm really playing in a real, live sports city?'"
That, of course, rubbed some Cavs fans the wrong way. However, he has treated Celtics fans even worse.
After saying he wanted to sign a long-term contract with the Celtics before the 2018-19 season, Irving left that next offseason and signed with the Nets.
Following his departure, Irving stepped on the team's center-court logo during the playoffs last season. He then later compared the fan base to a "scorned girlfriend" earlier this year.
So, all of that, combined with his recently-flipped birds, has led to a contentious relationship between him and the Celtics' fan base. Things get heated every time he visits Boston.
Fans talk trash to Kyrie Irving for a reason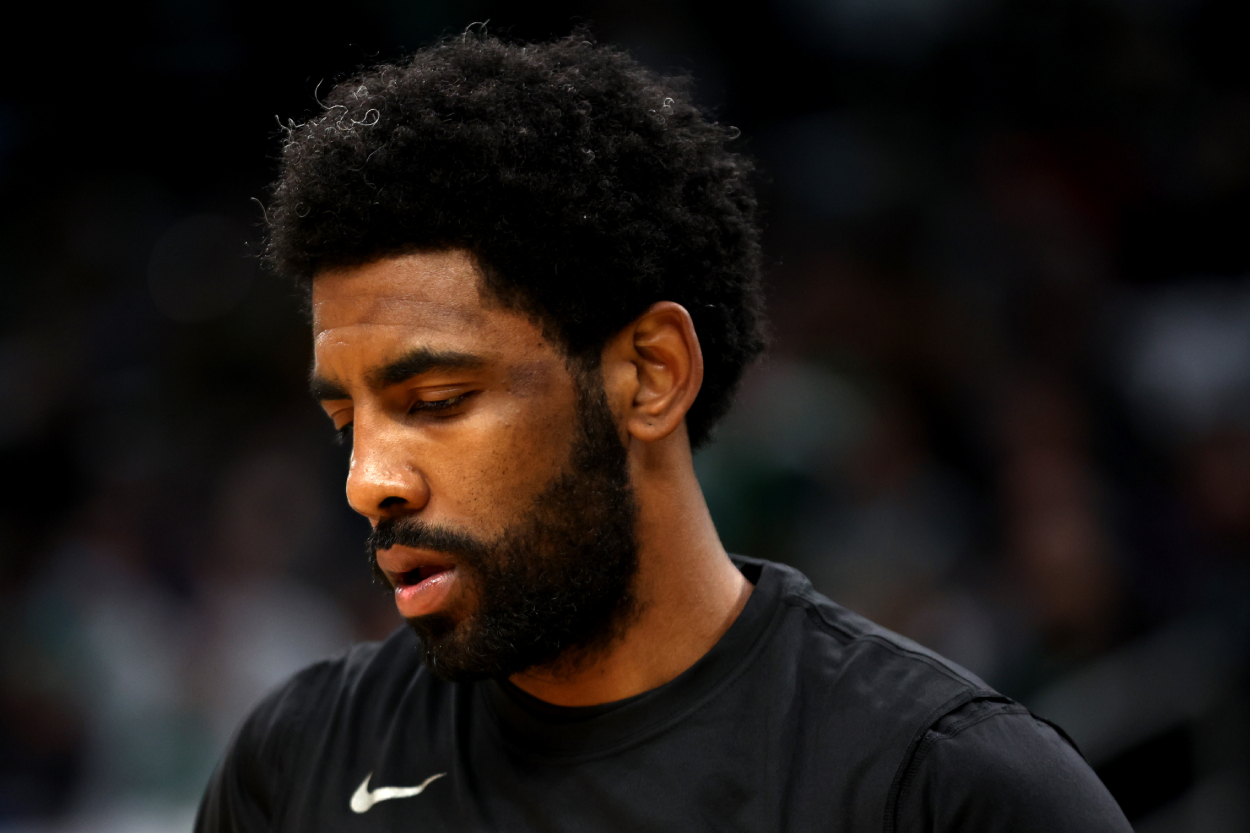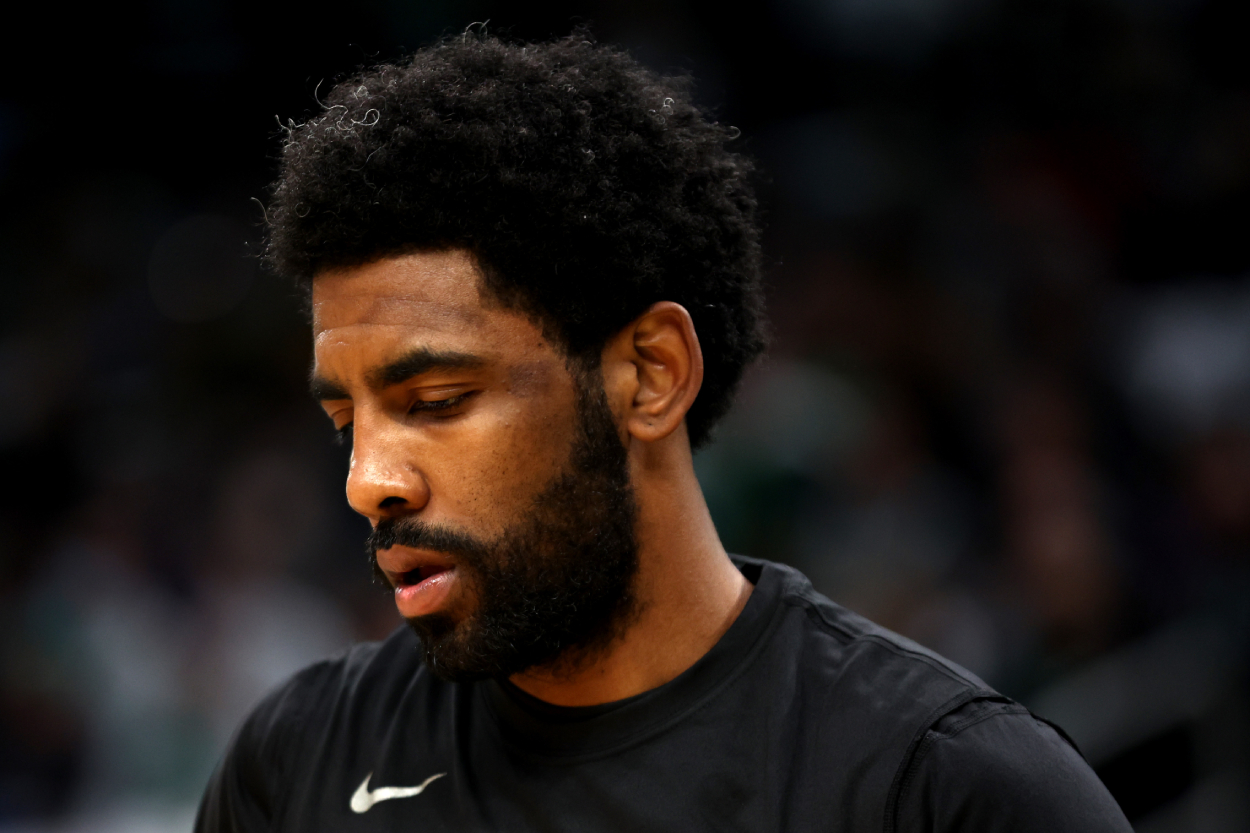 As mentioned earlier, Kyrie Irving doesn't deserve some of the insults fans send his way. Various die-hards take things too far.
However, Irving deserves a little pushback from the Celtics faithful. He led them to believe he was in Boston for the long haul before ditching them that following offseason, and he has since disrespected their tradition by stomping on their logo.
Kyrie is a great player, and I still admire his abilities. But perhaps the hatred he receives from the Celtics' fan base (and even from some Cleveland fans) is because of his immaturity. He has no one to blame but himself.