Lakers Legend Jerry West Credits His College Roommate for 'Saving My Life': 'There Were a Lot of Times I Didn't Want to Live'
NBA Hall of Famer Jerry West might not be here today if it wasn't for his college roommate and best friend, Willie Akers.
Jerry West is one of the greatest NBA players of all time, but just like many other successful athletes in the world of sports, he battles depression every day. The Hall of Famer has learned to cope with the internal battles he's faced since childhood, but he might not be here today if not for the college roommate whom West credits for "saving my life."
Jerry West had an abusive father
West is famously known as a 14-time All-Star for the Los Angeles Lakers and the current logo of the NBA, but you might not know what odds he had to beat to get there.
When he was a child, West was regularly beaten by his abusive father.
"It was brutal," he said in an appearance on HBO's Real Sports with Bryant Gumbel in 2011. "I would go to bed feeling like I didn't even want to live. I've been so low sometimes and when everyone else would be so high because I didn't like myself."
At one point, West pulled a shotgun on his father and threatened to use it if the abuse didn't end. The Hall of Famer has battled depression ever since he was young, but he's accomplished great things on and off the basketball court despite that.
West credits his college roommate for saving his life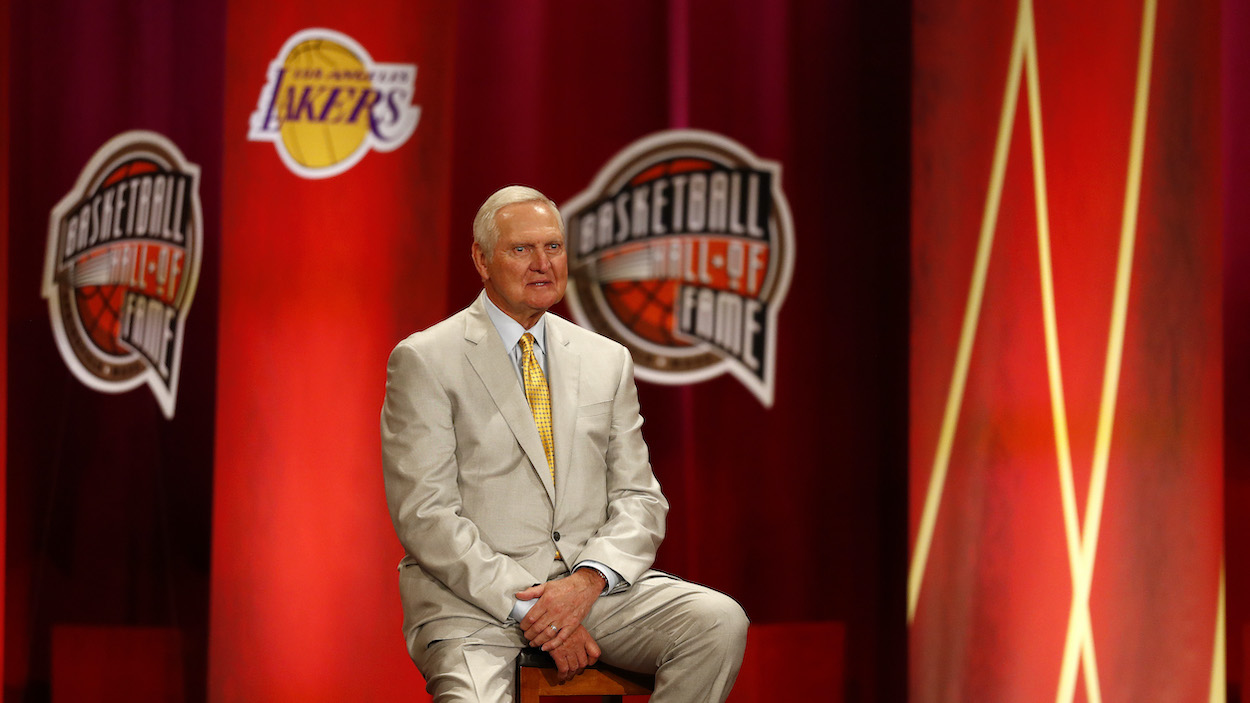 When it comes to depression, it helps immensely to have people in your corner encouraging you to keep going. For West, that was his college roommate at West Virginia, Willie Akers.
"To this day, we remain incredible friends," West said about Akers in a recent interview with Tania Ganguli of the New York Times. "Sometimes I thank him for saving my life. All the internal battles I still face: my battles with depression, disappointment with people who should know better, and the way they treat people."
West even said he might not be here today if it wasn't for Akers.
"There were a lot of times I didn't want to live," he explained. "There's two times where it was frightening and I was right on the edge. Life was just too painful for me. When you grow up with not a lot of love in your house … I've often said, at least in my life, love is a word I'm not quite familiar with. For me, the word I would use would probably be 'like.' I really like that person. You can love people and they'll never know it. For men to tell men they love them, it almost seems antiquated."
But thanks to Akers, West learned how to share the love he felt for those closest to him.
West was able to tell Elgin Baylor he loved him
Over the last two years, West has lost two of his best friends in Elgin Baylor and Kobe Bryant. When Baylor, his former Lakers teammate, passed away in March of last year, West didn't even know how to handle himself.
"I don't think people understood what my relationship with him really was," West told NYT. "I'm sure they knew we were teammates: Mr. Inside, Mr. Outside. I don't think they understood the competitive part of it and what a bond you feel when you have someone you feel like is as competitive as you. He never changed. Never put himself above anyone. Those are the things to me that made it also a harsh and ugly feeling when he passed away."
But before Baylor died, West was able to tell him he loved him for the first time. That's all thanks to Akers.
Like Sportscasting on Facebook. Follow us on Twitter @sportscasting19.