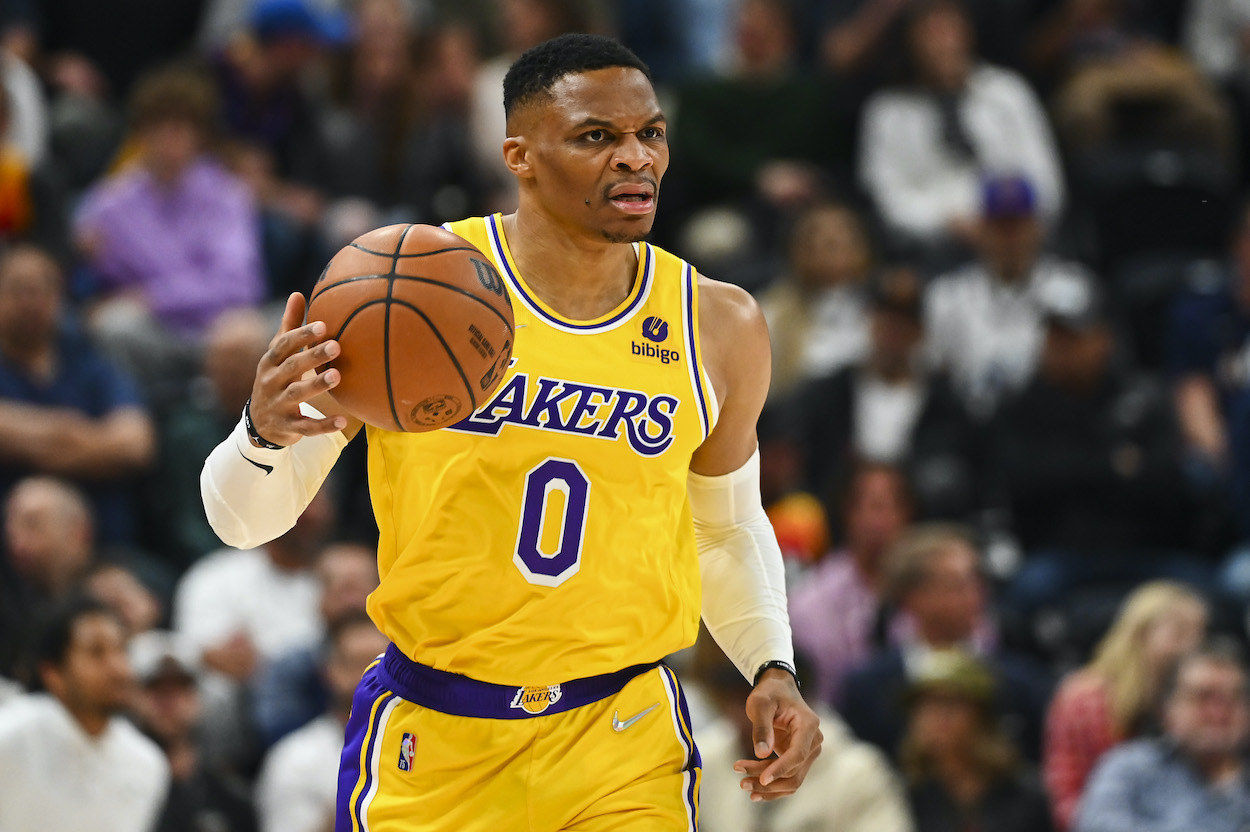 Lakers Rumors: LA May Have Found a Generous Landfill to Dump its $47 Million Garbage
The Pacers could reportedly take Russell Westbrook off the Lakers' hands.
The Russell Westbrook trade last offseason couldn't have been more of a disaster for the Los Angeles Lakers. Not only did the veteran point guard have one of the worst statistical seasons of his career, but the Lakers finished the year 16 games under .500 and couldn't even crack the play-in tournament in the Western Conference.
Embarrassing is an understatement.
LA would love to move on from its failed Westbrook experiment this summer, but his $47 million salary next season makes that a daunting task. Not an impossible one, though.
According to a recent report, there might be an Eastern Conference team willing to take Westbrook off LA's hands.
The Lakers must find a solution for their $47 million Russell Westbrook problem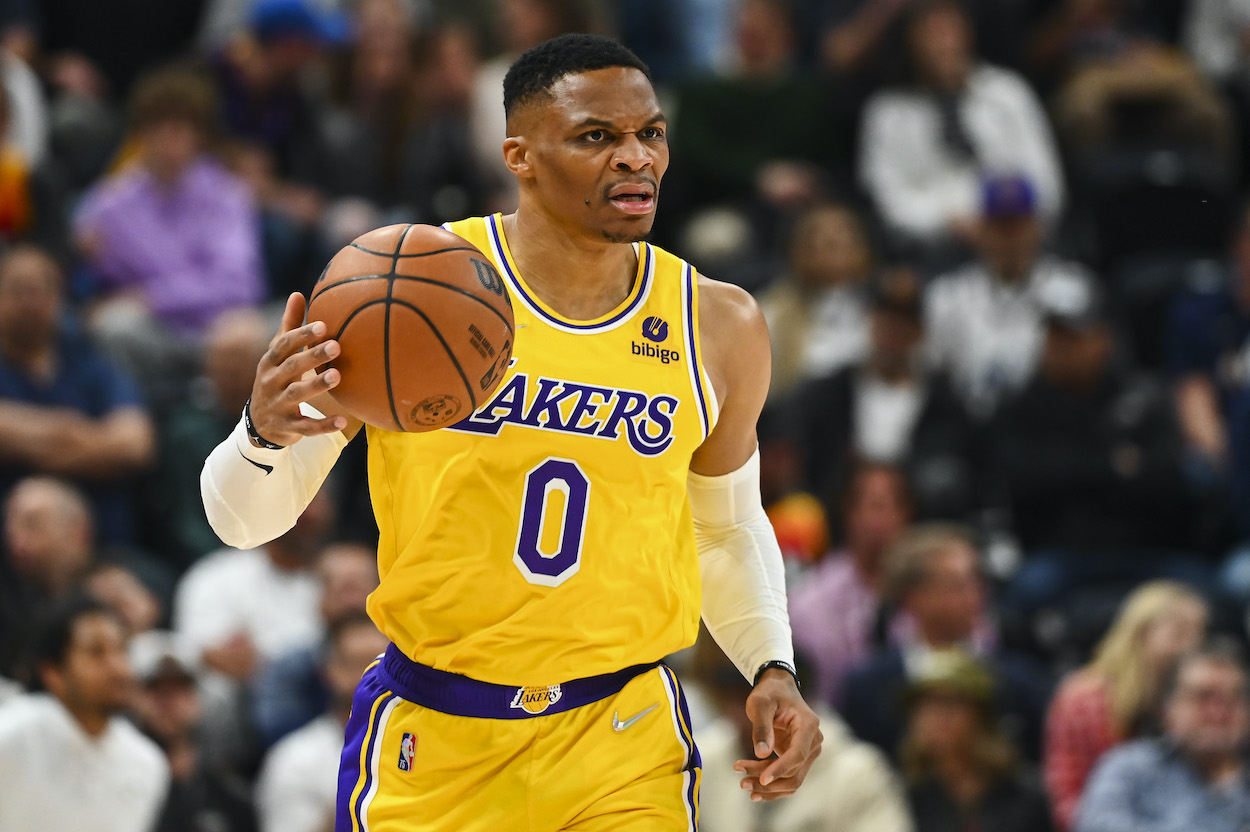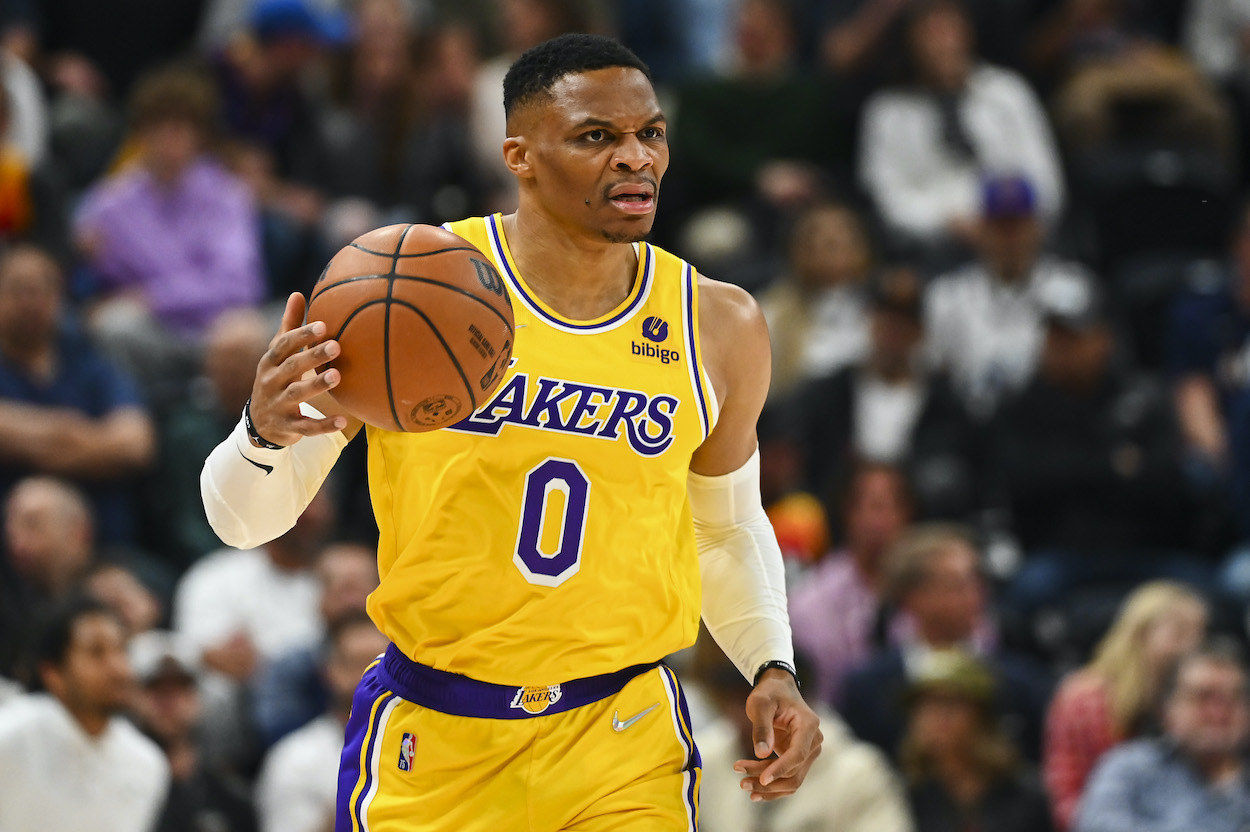 When the Lakers traded Kyle Kuzma, Kentavious Caldwell-Pope, Montrezl Harrell, and a first-round pick to the Washington Wizards for Westbrook, they thought they were sacrificing their future for another title in 2022. LA surely didn't expect the trade to blow up in its face the way it did.
In his first year with the Lakers, Westbrook recorded his worst scoring season since 2010 (18.5 PPG), and his 114 defensive rating was the worst of his entire career. The nine-time All-Star was never able to mesh alongside LeBron James on the court, and the dysfunction resulted in a 33-49 record and a shocking missed playoffs.
Now, the Lakers are stuck with Westbrook and his $47 million salary for next season, which is currently the fourth-largest in the NBA. James is also due $44.5 million, while Anthony Davis is set to make $37.9 million.
That's nearly $130 million set aside for just three players, which will make it nearly impossible for the Lakers to improve their current roster through free agency. They also don't have a single pick in the 2022 NBA Draft, so they'll be forced to run it back with this core and hope the chemistry improves in year two.
Trading Westbrook and getting his $47 million off the books should be priority No. 1 for LA this offseason.
The Lakers might be able to dump Westbrook on the Pacers
Considering Westbrook's $47 million salary for 2022-23 and the fact that he looks to be on the downside of his career, it's hard to imagine any team would want to give up valuable assets to bring him on for the final year of his contract. But according to a recent report from Shams Charania of The Athletic, the Indiana Pacers could be interested in making the move.
"The Indiana Pacers could emerge as a potential suitor for Westbrook, rival executives believe, but any trade involving the former NBA MVP will be complicated due to his massive salary and the Lakers' next available first-round draft pick being in 2027," Charania writes.
Charania noted the only other options for the Lakers would be keeping Westbrook around for his last year or working on a contract buyout this offseason. Neither option would be ideal, so LA will do all it can to get Westbrook off the books this summer via trade.
According to Charania, the Pacers could be willing to package Malcolm Brogdon and Buddy Hield in a potential Westbrook deal. Tyrese Haliburton would obviously be off limits.
If the goal for Indiana is to build around Haliburton moving forward, it might make sense to shed the $68 million left on Brogdon's contract and the $40 million left on Hield's. With Westbrook's current deal running out after next season, the Pacers would have loads of money to play with in free agency in 2023.
A Westbrook-to-Indiana deal might actually be a win-win for both sides.
Like Sportscasting on Facebook. Follow us on Twitter @sportscasting19.