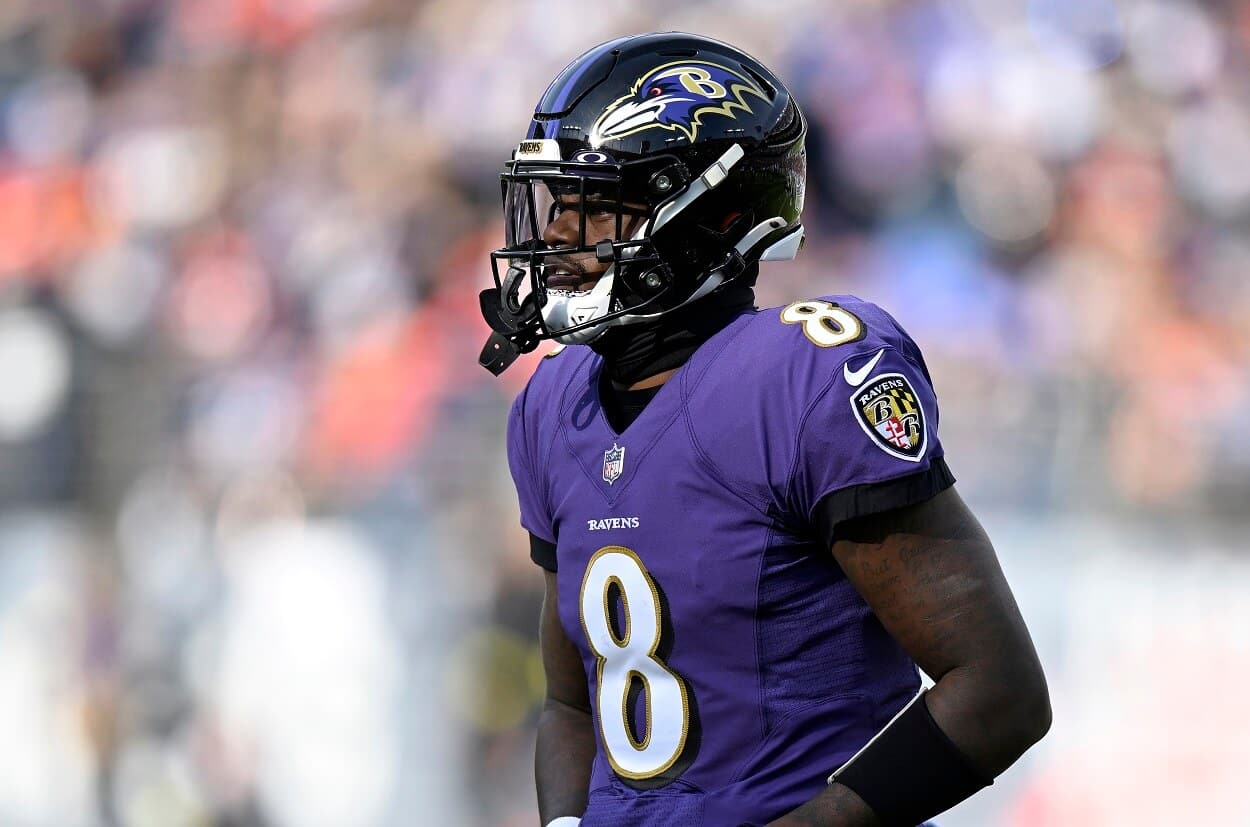 Lamar Jackson Needs to Teach the Ravens a Lesson After Watching Jalen Hurts Become the Highest-Paid Player in NFL History
Lamar Jackson needs to continue to stand his ground in negotiations with the Baltimore Ravens.
Jalen Hurts leapfrogged the rest of his peers by signing a $255 million contract extension with the Philadelphia Eagles that officially makes him the highest-paid player in NFL history. Although the star quarterback didn't secure a fully guaranteed deal, he cemented his place as the long-term face of a franchise that came dangerously close to winning a Super Bowl title last season. 
Hurts' record-setting extension comes on the heels of a breakout campaign in which he finished second in MVP voting. While he certainly deserved a sizable pay bump, it's fair to question whether he should make more than someone with a more robust NFL resume and a more urgent contract situation. 
In fact, if Lamar Jackson needed further motivation to dig his heels in against the Baltimore Ravens, seeing Jalen Hurts' $51 million salary should make him hold his ground even more.
The Eagles handled business with their star quarterback much differently than the Ravens
The Eagles didn't have to give Jalen Hurts an extension. After all, the 2020 second-round pick wasn't scheduled to hit free agency until after the upcoming season. Yet that didn't stop general manager Howie Roseman from locking up one of the league's brightest young stars on a five-year, $255 million contract extension with $179.3 million guaranteed. 
Although Deshaun Watson remains the only player with a fully guaranteed contract, Hurts did well to surpass him in total value. Considering the Eagles didn't even know if Hurts would be their long-term answer heading into the 2022 season, the fact they made him the highest-paid player in the NFL in terms of average annual salary shows just how special they believe he is. 
Of course, the Ravens have had the opportunity to sign their own star signal-caller to an extension. Yet with the 2023 NFL Draft just days away, Lamar Jackson, a past MVP who, when healthy, offers perhaps the most unique blend of physical skills of any quarterback, still has no semblance of financial security. 
Obviously, it takes two to tango in any negotiation. And Jackson's insistence on becoming the second player to sign a fully guaranteed contract has clearly caused a divide between him and the front office. But for a well-respected leader and highly productive player who also offers tremendous star power and marketability, Jackson absolutely should feel convicted about getting what he wants–even if it's not from his current employer.
Lamar Jackson is worth every penny based on his resume
Does Jackson come with red flags? 
You'd be whistling past the graveyard if you didn't consider his injury history and penchant for coming up short in the playoffs as potential reasons to be concerned about his ability to bring the Lombardi Trophy back to Baltimore. 
However, the dual-threat star also brings incredible upside as a big-armed passer and lightning-fast runner who can give defensive coordinators headaches. Let's not forget about Jackson's insanely productive 2019 season that made everyone reconsider the modern standard for the quarterback position. 
He may have been banged up the last few years, but he's proven he can make elite defenders look like overmatched middle schoolers. Plus, let's not look past some of the personnel mistakes that have left Jackson with a cast of middling pass catchers outside of Pro Bowl tight end Mark Andrews. 
Meanwhile, Hurts is undersized and clearly benefited from an elite supporting cast in 2022–his only season of elite play. So, for Jackson, why should he settle for anything less if one of his peers who has essentially a single season of top-flight production can vault to No. 1 on the salary board? 
Even if the Ravens and every other NFL team other than the Browns refuse to do fully guaranteed deals, there's no reason Jackson should have to deal with incentives, escalators, options, or clauses. He's a generational talent, a consummate pro, and a well-liked locker-room presence who could be even more impactful with better coaching and pass-catching options. 
Maybe Jackson won't be able to get a fully guaranteed deal like Watson. But he should get $200 million guaranteed and at least a few million per year ahead of Hurts in terms of AAV. And even if that seems expensive, that's simply the going rate for the position.
Jackson needs to teach the Ravens a lesson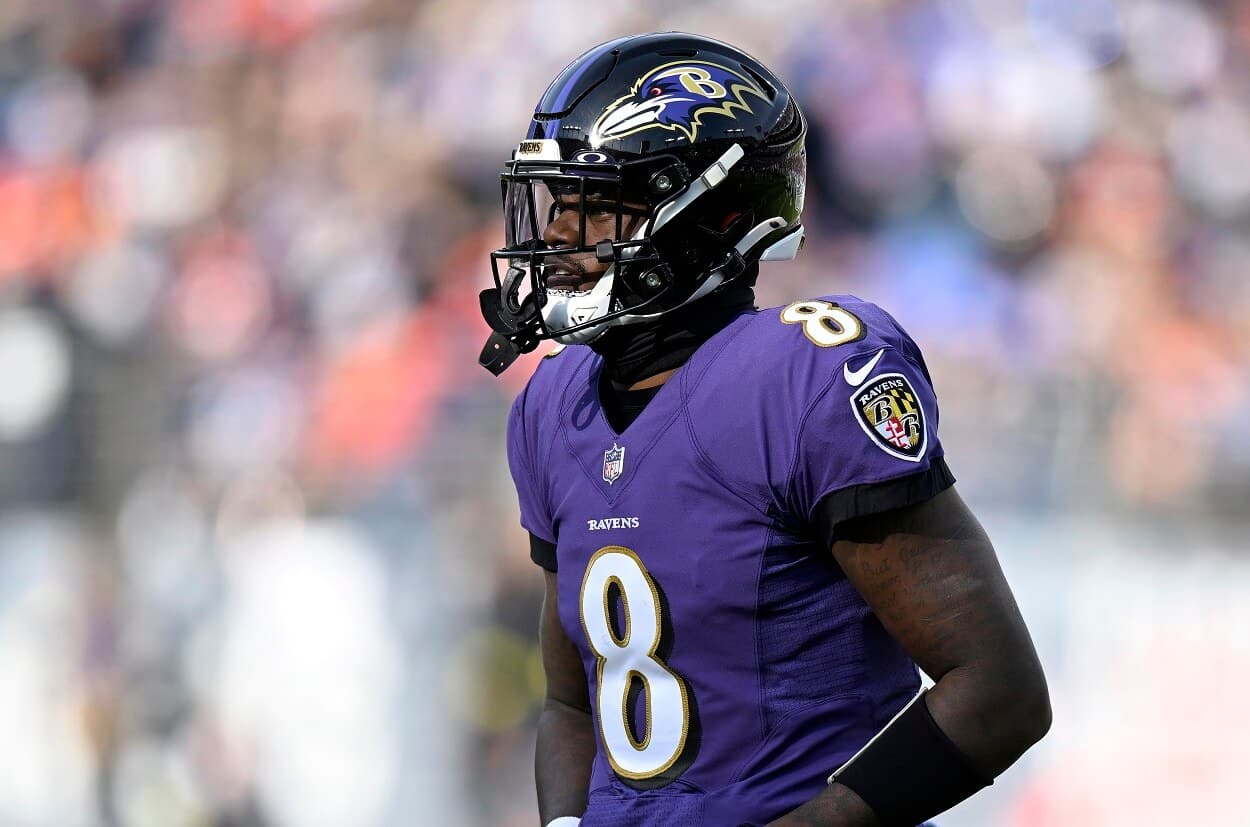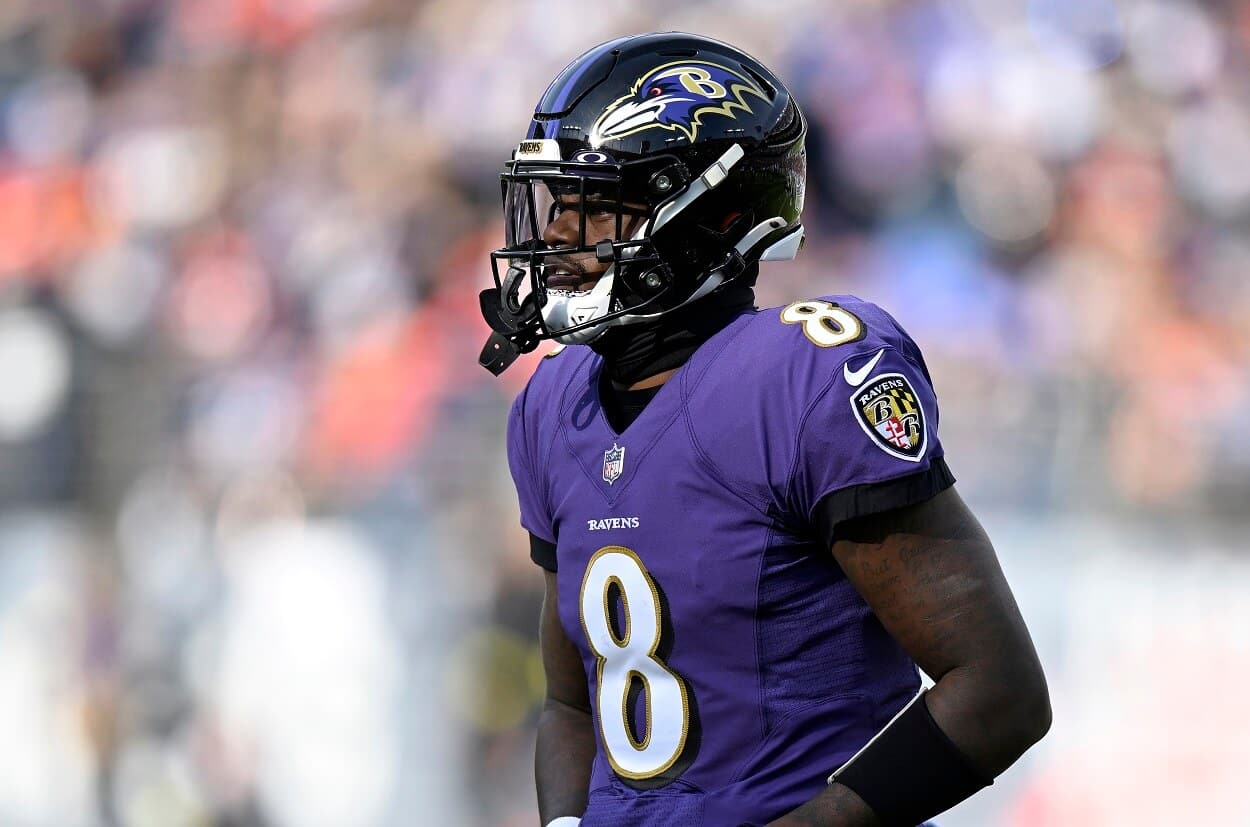 In some cases, you get what you pay for. 
And based on everything he brings to the table, there's no reason for Lamar Jackson to lower his asking price. 
Why should Jackson step on the field again without knowing he's compensated fairly for his services? Why should he continue to don the uniform for a franchise that doesn't believe in him fully? Why should he accept terms that still leave open the possibility that he won't get every dollar? 
Jackson must hold firm and be willing to refuse to suit up again until the situation is resolved. Whether that means forcing the Ravens to acquiesce and reset the quarterback market or getting another team to trade picks and players to build around him, those should be the only two outcomes in play. 
And, if anything, Jalen Hurts just made it even easier for arguably the most gifted athlete in the NFL to sit back and wait for the Ravens to come to their senses.