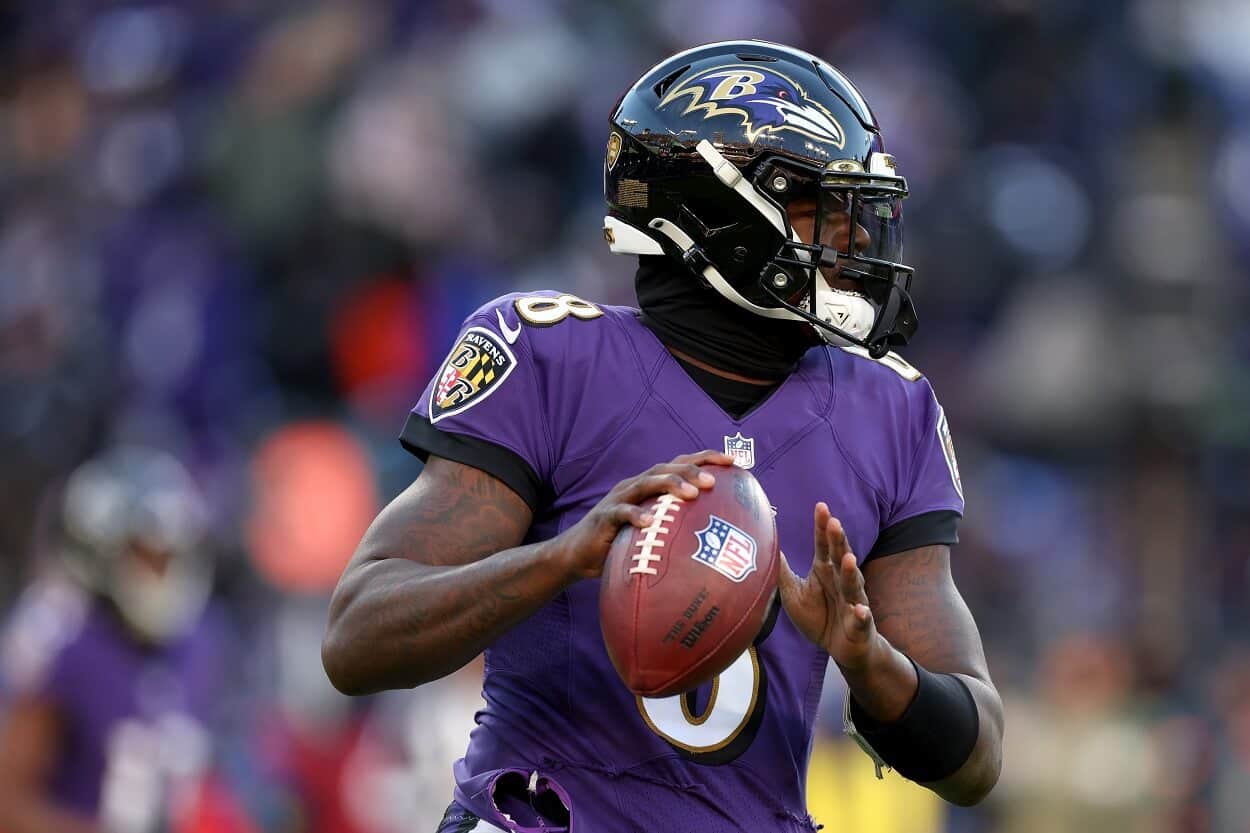 Lamar Jackson Has Opened the Door for the Lions to Land the Last Piece of Their Rebuilding Puzzle
Lamar Jackson's trade request going public should put pressure on the Lions to go all-in and acquire him from the Ravens.
When one door closes, another one opens. For Detroit Lions general manager Brad Holmes, the latest development in the bizarre PR/contract battle between Lamar Jackson and the Baltimore Ravens should leave no doubt about which path he should take.
Coming off their first winning season since 2017, the Lions have a playoff-caliber roster and an opportunity to take control of an NFC North division that will no longer feature Aaron Rodgers. And if Holmes wasn't already considering upgrading at quarterback this offseason, he should be fully focused on swapping out a former No. 1 overall pick for a former league MVP.
Detroit's path from pretender to contender sets up perfectly for a Lamar Jackson trade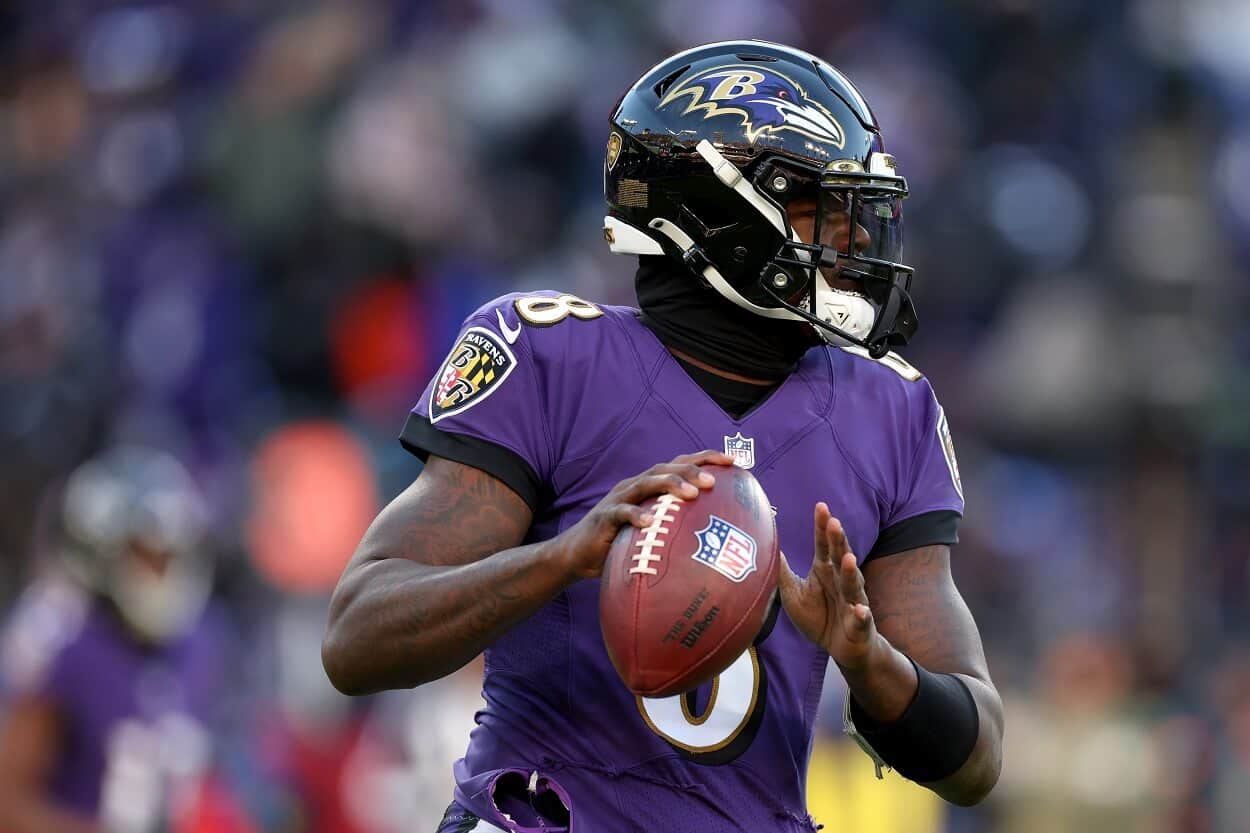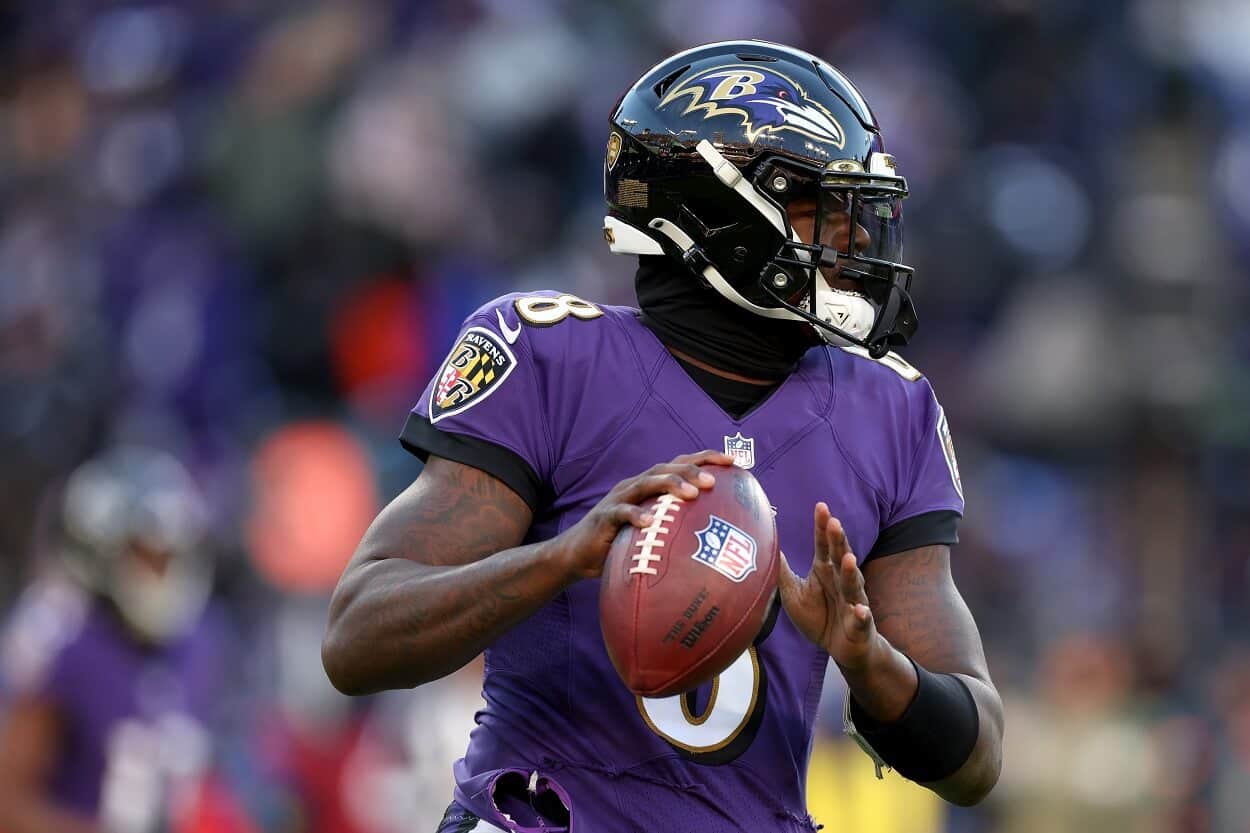 Despite being in existence for nearly 100 years, the Lions have never appeared in a Super Bowl. In fact, their fans have mostly been treated to losing records, draft busts, overmatched head coaches, and free-agent flops. 
Yet after decades of delivering disappointing results, Detroit has suddenly become arguably the most dangerous up-and-coming team in the NFC. With Holmes handling personnel duties, the Lions have transformed from a dumpster fire under the duo of Bob Quinn and Matt Patricia to a resilient squad under well-respected head coach Dan Campbell. 
Strong drafts have yielded high-impact players like 2020 second-round running back D'Andre Swift, 2021 first-round offensive tackle Penei Sewell, 2021 fourth-round receiver Amon-Ra St. Brown, and 2022 No. 2 overall pick Aidan Hutchinson. And by supplementing a rock-solid depth chart with veteran defensive backs C.J. Gardner-Johnson and Cameron Sutton during the early part of free agency, the Lions have set themselves up to make a significant leap on defense in 2023. 
But even though they ranked fifth in scoring under rising star offensive coordinator Ben Johnson, that shouldn't preclude the Lions from pursuing the crowned jewel of their faster-than-expected rebuild. 
After all, why run it back with Jared Goff when Lamar Jackson is ready to find a new NFL home?
Jackson's tweet opens the door for a deal to get done
Social media is such a game-changer in the world of pro sports. 
Even in an age when athletes post all types of head-turning content, Jackson took things to another level by publicly declaring he requested a trade on March 2. Of course, the fact he hit send at almost the exact moment Ravens head coach John Harbaugh sat down to speak with reporters only added another layer of intrigue to the situation. 
While Jackson's desire to find a new team didn't necessarily come as a shock, the manner in which he made that information known certainly raised eyebrows. 
What it should have done–at least for GMs who don't have a bonafide franchise quarterback—is motivate them to make a deal with Eric DeCosta. 
And if you're Holmes, you have to pull the trigger on a trade that would actually help both franchises. 
Although the trade compensation and contract needed to secure Jackson's services will be pricey, the Lions can more than afford both. They have two picks in each of the first two rounds of the upcoming NFL Draft. Plus, they could send Goff back to Baltimore, where he could be the bridge guy–again. 
With extra picks to play with, the Ravens would be in a prime position to maneuver up to take someone like Anthony Richardson or Will Levis. Or, DeCosta could trade down and accumulate future capital for a stacked 2024 class that will include Caleb Williams, Spencer Rattler, and Quinn Ewers. 
Meanwhile, Lamar Jackson would take over an offense featuring exciting playmakers in St. Brown, Swift, and 2022 first-round pick Jameson Williams. Moreover, he would be well-protected behind a stout offensive line that features three former first-rounders in the starting lineup.
An all-in approach could lead to the first Lombardi Trophy for a historic NFL franchise
Look, are the Lions better than the Philadelphia Eagles?

At this point, it would be hard to pick Goff and Co. over Jalen Hurts and his arsenal of weapons. 
Would Detroit take down a healthy San Francisco 49ers team with Brock Purdy under center? 
Again, the Lions look a little behind in that battle. 
However, after patiently building through the draft and instilling a disciplined culture, it's time for Holmes and Campbell to swing for the fences and finish their rebuilding project. Jackson is exactly the type of player you go all-in for. He's not only a dynamic presence on the field, but he's a high-character star who would instantly become the face of the franchise and perhaps the most popular figure in The Motor City. 
From a football standpoint, building an offense around Jackson's dynamic skill set would make a good unit even better. 
Can you imagine trying to defend RPOs and play action with Jackson and Swift in the backfield? How will teams contain the speedy Williams if they have to worry about stopping the run? And what if the Lions use one of their top picks on another weapon? 
As much respect as Jared Goff deserves for handling his trade from LA with grace, he arrived as a lame-duck quarterback. 
Now that Lamar Jackson seems to have both feet out the door in Baltimore, it's time for Brad Holmes to make another deal for a big-name signal-caller.