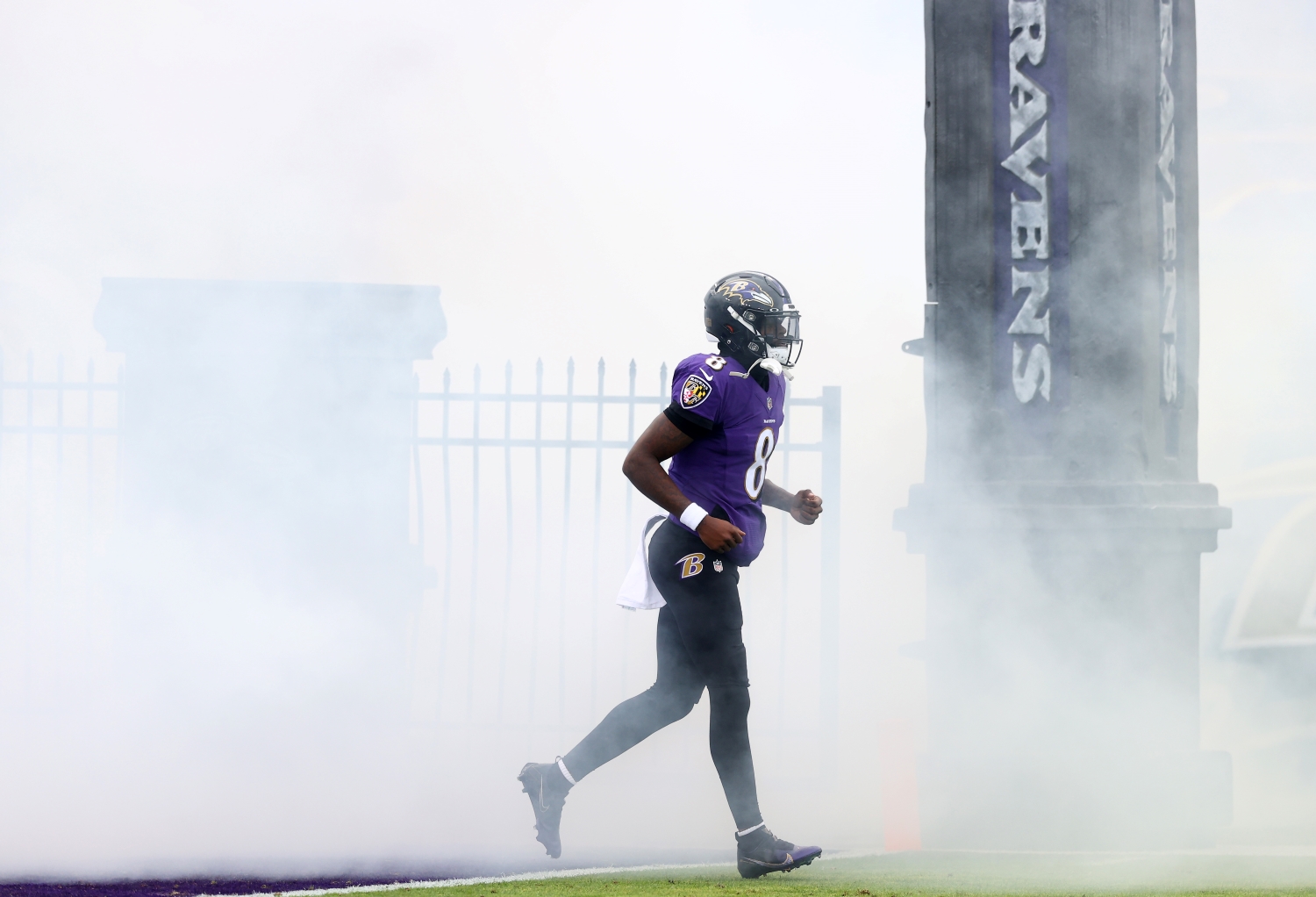 Lamar Jackson Has Suddenly Become the Latest Victim of the Infamous Madden Curse
Is Lamar Jackson the latest victim of the infamous Madden curse? Based on the Ravens' brutal run of bad injury luck, it certainly looks that way.
It didn't take long for Lamar Jackson to prove his biggest critics wrong. By earning MVP honors in just his second season with the Baltimore Ravens, he quickly became one of the NFL's biggest stars. To no surprise, the uber-talented dual-threat quarterback then earned the most prestigious honor of gracing the cover of Madden NFL 21.
Unfortunately for Jackson, he has suddenly become the latest victim of the infamous curse associated with appearing on the front of one of the popular video games of all time.
Several NFL stars experienced setbacks after becoming a Madden NFL cover athlete
Some of the league's most recognizable stars have made it on the cover of the Madden NFL series. However, several players have suffered heartbreaking moments shortly after they got featured in such visible fashion.
Need evidence that the Madden curse exists?
Donovan McNabb (Madden NFL 06), Shaun Alexander (Madden NFL 07), and Troy Polamalu (Madden NFL 10) missed significant time with injuries the year they appeared on the cover.
Following a breakout 2010 season that included 1,177 rushing yards and 13 total touchdowns, Peyton Hillis got put on the cover of Madden 12. He ran for 587 yards during an injury-plagued 2011 campaign and lasted just three more years in the league.
Rob Gronkowski served as the cover athlete for Madden NFL 17, which was released in August 2016. Three months later, he suffered a season-ending back injury. The following year, the Patriots suffered a crushing loss to the Philadelphia Eagles in Super Bowl 52 despite a monstrous effort from the legendary tight end.
Madden NFL 19 featured Antonio Brown on the cover. Ironically, that 2018 season represented the beginning of his downfall. After leading the league with 15 touchdown receptions and becoming a distraction for the Steelers, he forced his way out of Pittsburgh and had short-lived stints with the Las Vegas Raiders and New England Patriots.
Lamar Jackson has suddenly become the latest victim of the Madden curse
It didn't happen right away, but the Madden curse suddenly seems to have caught up to Lamar Jackson.
While the 24-year-old hasn't experienced a serious injury setback like other ex-cover athletes, it's hard to ignore the brutal run of bad luck going on in Baltimore. First, the Ravens lost starting running back J.K. Dobbins to a torn ACL. The former Ohio State standout looked like a strong breakout candidate, but he won't have a chance to showcase his skills this season.
To make matters worse, Baltimore lost two other players at the position for the year. Justice Hill (torn Achilles) and Gus Edwards (torn ACL) will have to face grueling rehab sessions instead of NFL defenders over the coming months. With their running back depth chart decimated by injuries, the Ravens resorted to signing Le'Veon Bell, Devonta Freeman, and Latavius Murray.
In another stroke of unfortunate luck, Pro Bowl cornerback Marcus Peters tore his ACL in Thursday's practice. His absence could cause major problems for a Baltimore defense that doesn't have a particularly imposing pass rush.
Where does this leave Jackson?
He now has to shoulder more of the load moving forward. Of course, he has to do so without the services of promising first-round pick Rashod Bateman and Miles Boykin, who started 24 games over the past two years. Currently on injured reserve, both receivers have to wait until Week 4 to return.
Needless to say, Jackson's chances of winning a Super Bowl title in 2021 don't look strong at all. The Ravens didn't have the strongest roster from the start, so losing their top three running backs and a ball-hawking corner makes them even less likely to represent the AFC.
What does the future hold for the Baltimore Ravens and their star quarterback?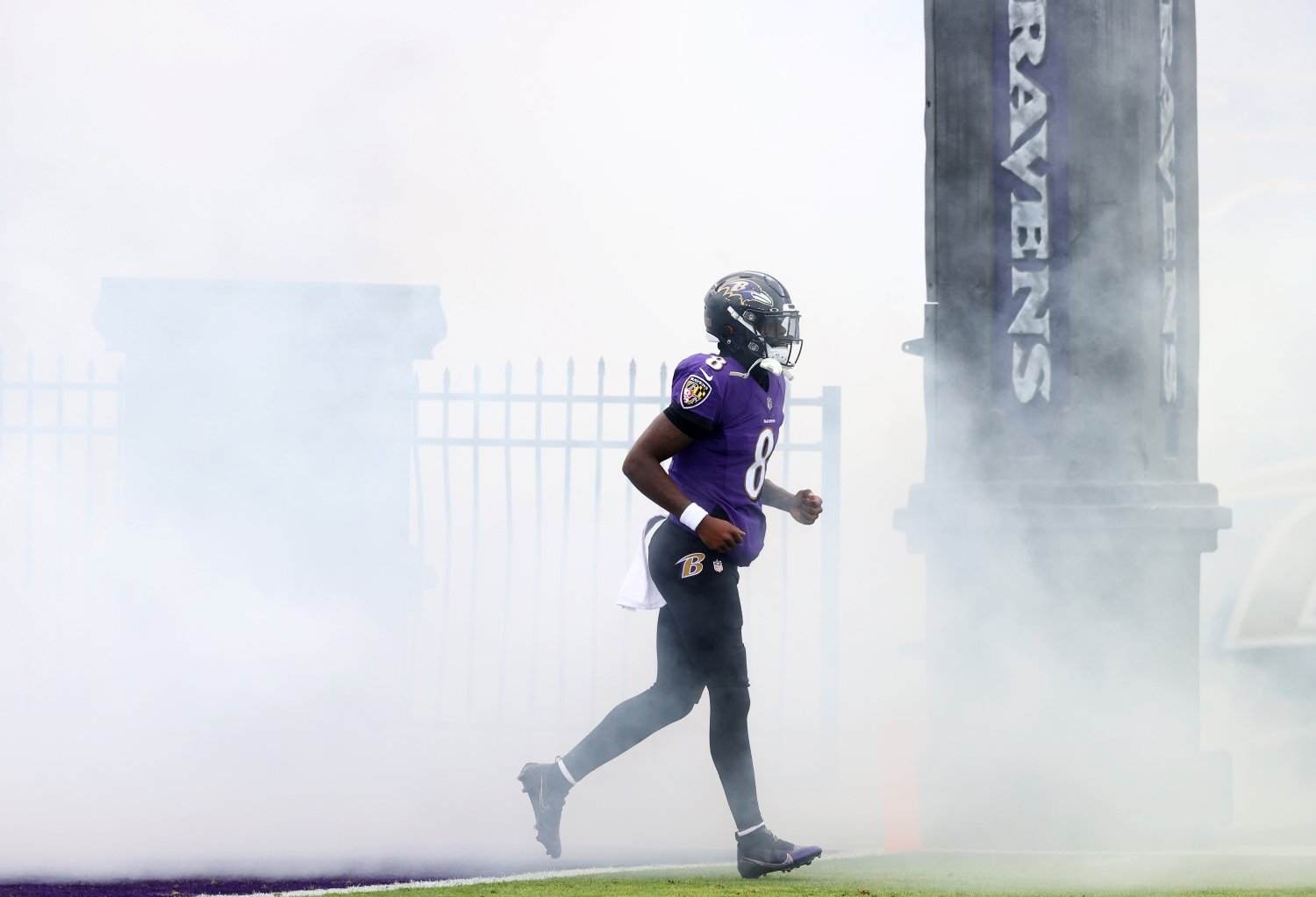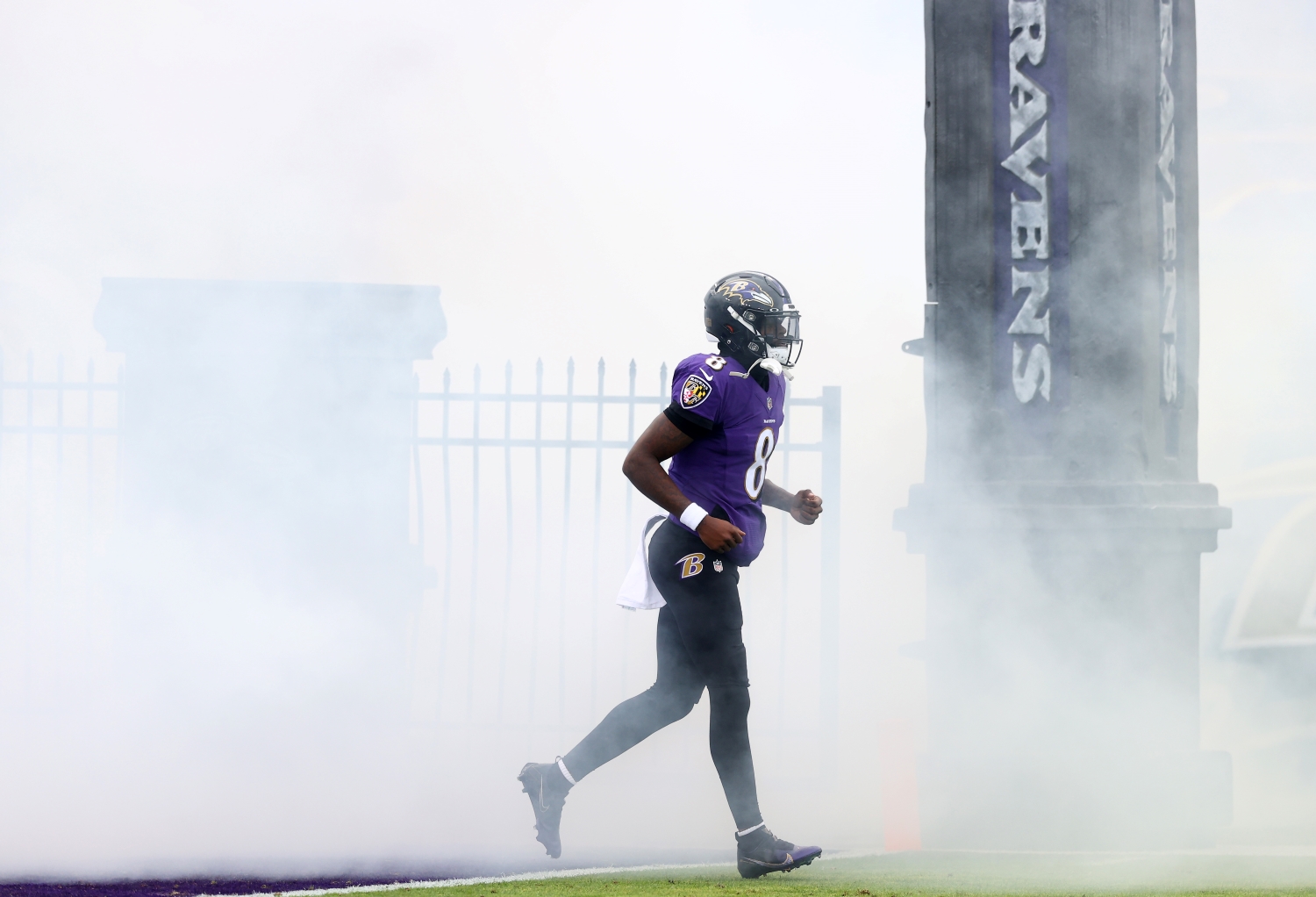 What does the future hold for Jackson? Right now, it's tough to project how the season will turn out for the talented quarterback.
On one hand, he has several years of experience under his belt, so he should improve and become more cerebral. At the same time, though, Baltimore's personnel problems on offense could lead to disaster. If the running game can't get going, defenses will have a much easier time slowing down Jackson and the passing game.
Ultimately, the Ravens may have a shot to make the playoffs as a wild-card team. But they still look well behind the Kansas City Chiefs, Cleveland Browns, and Buffalo Bills from a talent perspective. And even teams like the New England Patriots, Miami Dolphins, and Los Angeles Chargers may rank ahead of John Harbaugh's squad. So, it certainly wouldn't be a surprise if Jackson and Co. watch the postseason from home.
Don't forget the Ravens also have to figure out what to do about their quarterback's contract. With only one year remaining on his rookie deal, the 2019 MVP looks poised to break the bank and put himself in Patrick Mahomes' financial territory.
But until Lamar Jackson brings the Lombardi Trophy back to Baltimore, he will always fall short of earning the same respect as his highly-paid peer.
All statistics courtesy of Pro Football Reference.