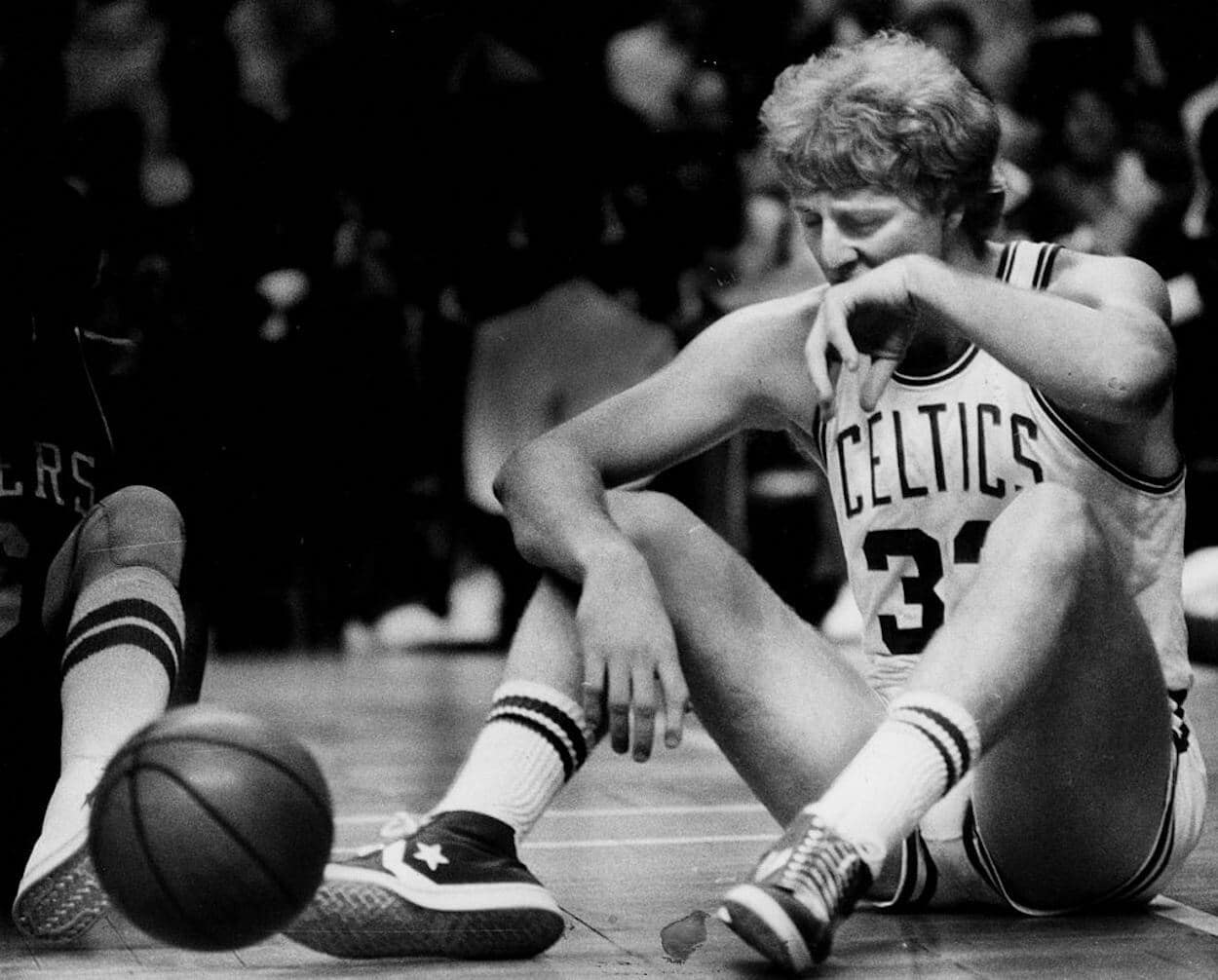 Larry Bird Actually Wishes That He Retired Earlier Than He Did
Playing through the pain has become a standard part of professional sports. And while Larry Bird did that, he now wishes he handled the end of his career differently.
While Larry Bird was an incredibly talented player, he possessed a great deal more than raw skill. The Boston Celtics star was also incredibly competitive — just consider his famous trash talk — and loved playing basketball. No matter how big of a star he became, Larry Legend still enjoyed the simple pleasure of taking the court and putting up some jumpers.
That reality makes it even more surprising that Bird wishes he had retired earlier than he did.
Yes, you read that correctly. Even though the three-time NBA champ was forced to hang up his sneakers by a painful back problem, he still would have left the game even earlier if he had the chance to do it all again.
Larry Bird doesn't like talking about regret, but he does think that he could have retired earlier
At this point in time, a career-changing injury is simply part of Larry Bird's story. The forward never forgot his humble roots and, one summer, decided to build his mother a new driveway rather than pay for someone else to get their hands dirty. Shoveling gravel did a number on his back, and the rest is history.
While the pain didn't end the forward's career immediately — he played through the pain, having surgery, lying on the floor, and doing whatever he could to remain limber — Larry Legend does wish that things had played out a bit differently. He doesn't want to seem like he's complaining, but in hindsight, he would have made another choice.
"People ask me all the time if I regret playing through all that pain, and if I would do it over again, knowing what I do now," the NBA legend explained in his 1999 book Bird Watching. "When I list all the things that went wrong with my body, it sounds like I'm whining about my injuries, and I hate that. That's why you didn't hear me talking about them when I was playing. It was the last thing I wanted to talk about."
With that caveat aside, though, Bird did make one admission: He should have probably retired earlier than he did.
But I will say this: I should have retired after my first back surgery. I wish I had. But the mentality of our team was to play through anything, to do whatever it takes, and most of us did that. Like when Kevin had that broken foot. We knew it was bad, and if he had decided he couldn't play, we would have lived with it. We would have understood. But the truth is, we all knew Kevin wasn't going to sit, because he knew we had a chance at a championship that season, and those chances don't come too often. I'm sure McHale has some regrets. We lost to the Lakers in the Finals in 1987, and from what I understand, all these years later that foot still gives Kevin some trouble. You hate to hear that.

Larry Bird
And there you have it, straight from the man himself.
While that retirement probably wouldn't have changed Bird's legacy, he does shine a light on the complications of playing through pain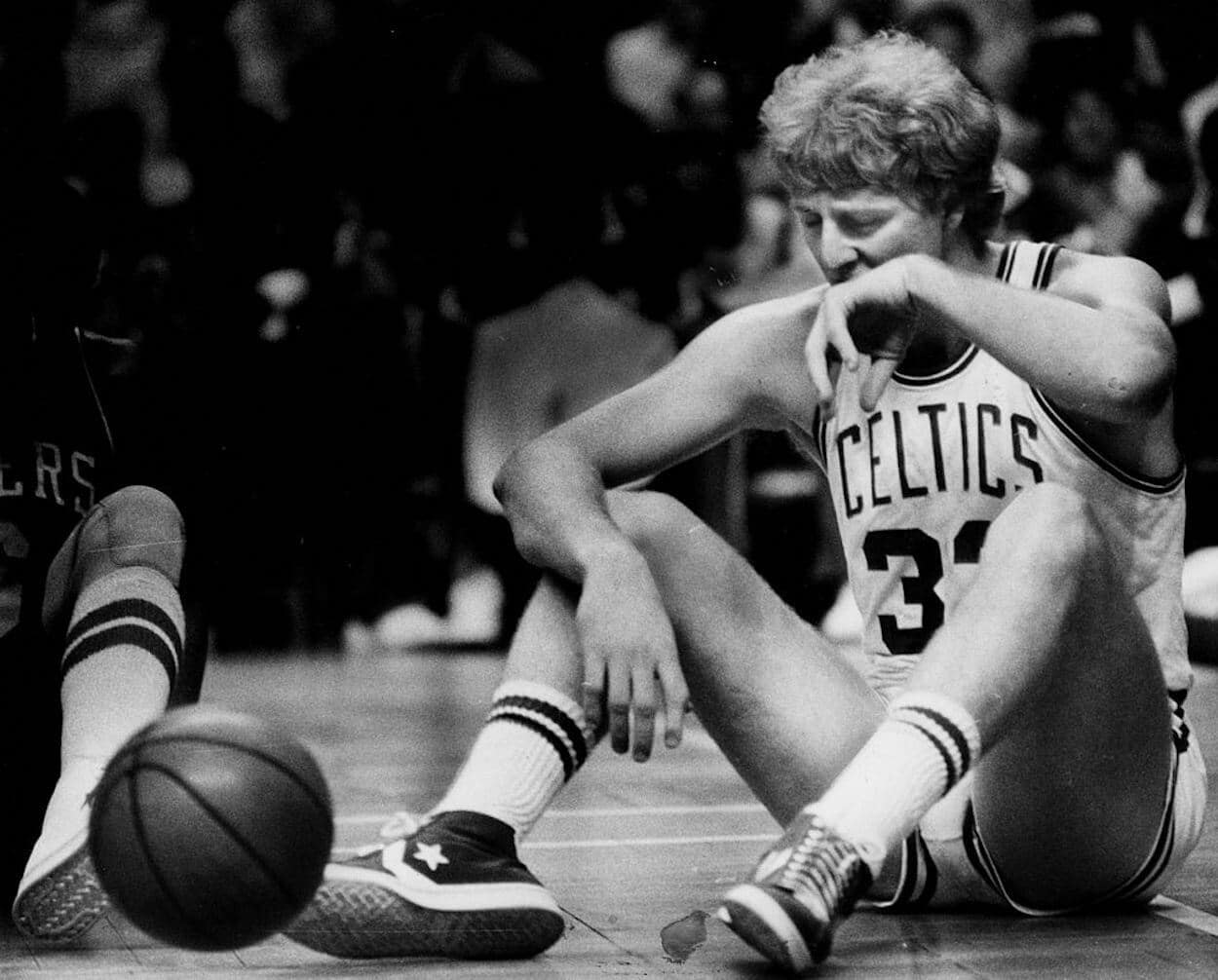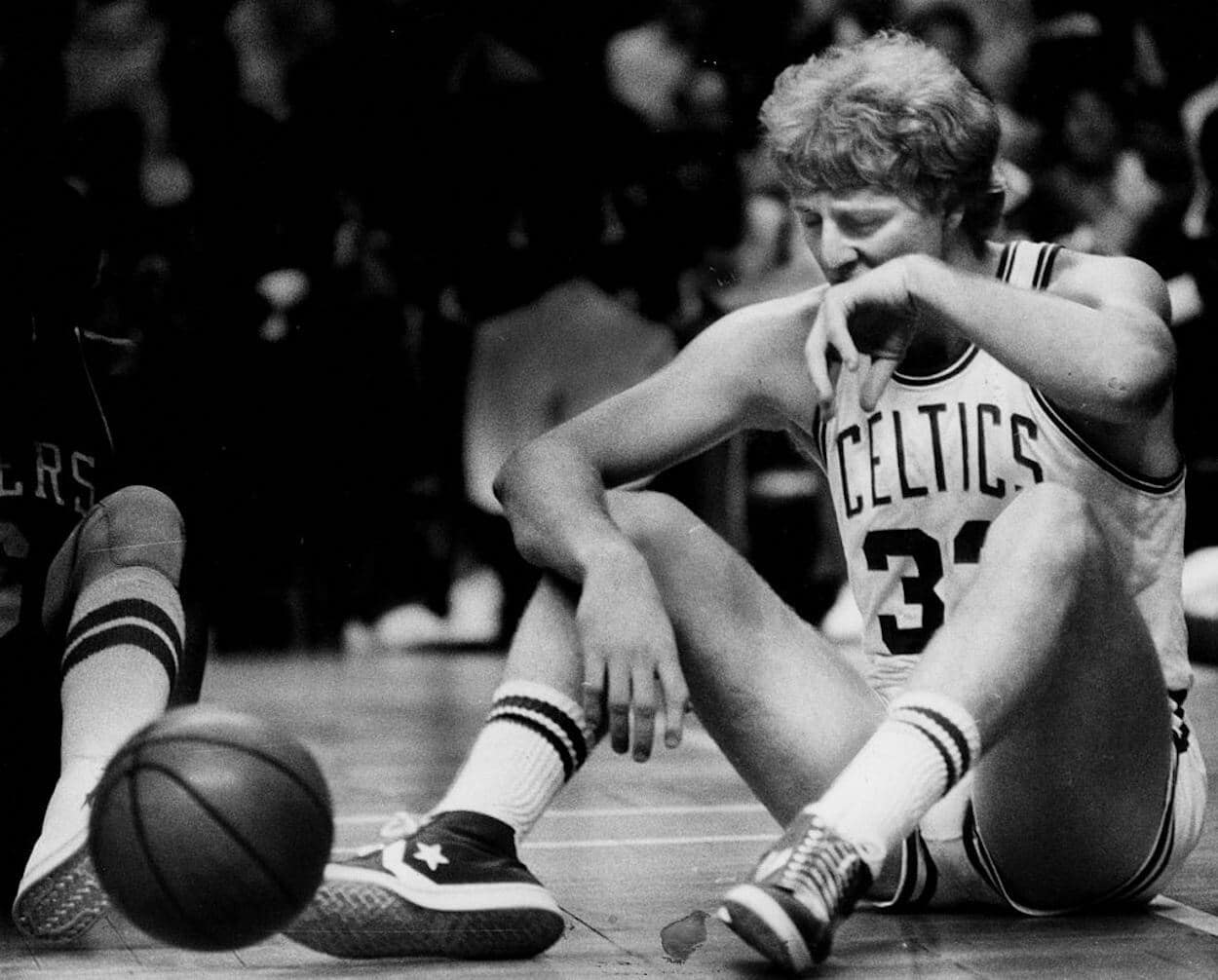 Since everything took place at the end of Larry Bird's career — he hurt his back in 1985 but didn't have surgery until the summer of 1991 — an earlier retirement probably wouldn't have changed how we view the living legend. Sure, he would have missed 45 games of quality ball during the 1991-92 season and lost his Olympic gold medal, but that's insignificant compared to the rest of his resume.
That doesn't mean that Bird's words are meaningless, though. They, with the benefit of hindsight, provide some perspective on playing through injury.
While it's easy to default to letting athletes make their own decisions based on the logic that they 1) know how they truly feel and 2) are adults who can, within reason, make their own choices, Larry Legend highlights how that thought process can be flawed. Players are conditioned to think their value comes from taking the court, putting up big numbers, and winning games. That value is going to weigh heavily on the decision-making process.
And, if you think there aren't any stakes to those decisions, consider what Bird said. He wishes he had retired early, and he believes that Kevin McHale has some regrets. Keep in mind that these two men were rather successful on the court and largely avoided major consequences. To be clear, I'm not making light of debilitating back pain or issues walking, but compared to traumatic brain injuries, they're relatively limited in scope.
So what does that mean? That every single injury should necessitate an immediate shutdown? That's a bit unnecessary, not to mention unrealistic. Instead, I'd simply propose a bit more understanding across the board, not only in terms of the risks that injuries pose but also in regard to the fact that playing through the pain isn't always the best response. Sometimes, discretion is the better point of valor.
Larry Bird was, after all, a rather fierce competitor during his time on the hardwood. If anyone is worth listening to, it's him.