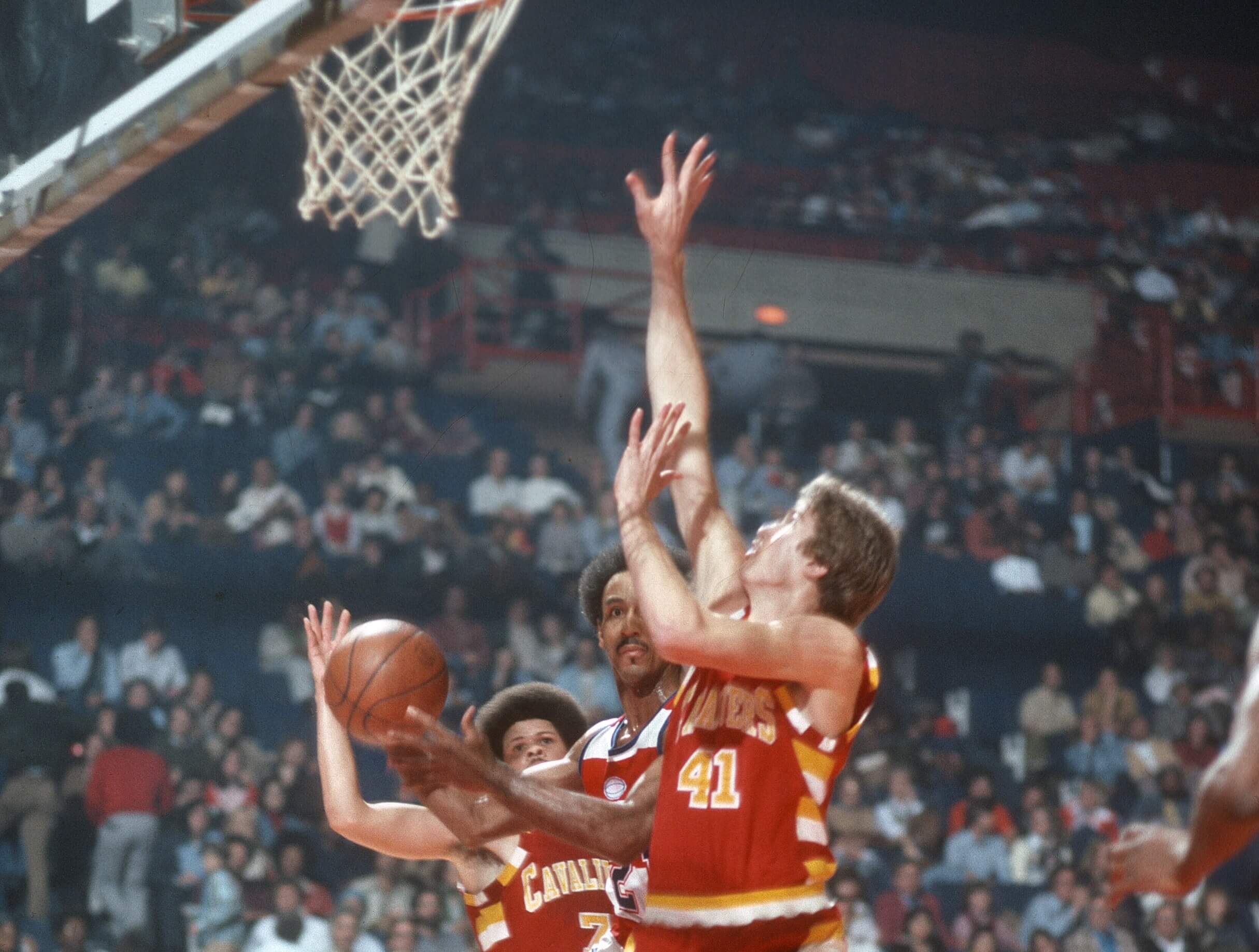 Larry Bird Explained Why Little-Known Eric Fernsten Was So Valuable to the Boston Celtics
Eric Fernsten might not have the statistics, but he certainly has the respect of former Boston Celtics teammate Larry Bird.
Eric Fernsten played six years in the NBA, three of them with the Boston Celtics. A 6-foot-10 center/power forward, he won a championship in Boston as a teammate of a young Larry Bird in 1981.
While Bird was the prime reason for the Celtics collecting 61 victories in his rookie season — a 32-win improvement over the previous year — there were plenty of others who deserved credit. One of those players is Fernsten, who averaged 2.3 points in 6.3 minutes during his time in Boston. Bird had plenty of positives to say about the big man from San Francisco.
Who is Eric Fernsten?
When you think of Boston Celtics centers from the University of San Francisco, Eric Fernsten isn't usually the first name that pops up. Nor should it be, as Bill Russell dominated in the paint to the tune of 11 NBA championships.
While Fernsten was no Russell, he played six years in the NBA for four different teams. The Cleveland Cavaliers drafted Fernsten in the fourth round of the 1975 NBA Draft. Fernsten played a total of nine minutes over four games for the Cavs before being traded to the Chicago Bulls.
With Chicago, he played 38 games over two seasons, averaging 2.8 points and 2.2 rebounds. Fernsten signed with the Celtics as a free agent in June 1979 after a two-year stint in Italy.
He played 56 games for the Celtics during the 1979-80 season and averaged a career-high 3.1 points per game in 7.7 minutes. After going 29-53 the previous season, the Celtics, led by Bird's Rookie of the Year campaign, put together one heck of a turnaround and racked up an NBA-best 61 victories.
Fernsten played three seasons in Boston, appearing in 144 games. He was part of the squad that defeated the Houston Rockets in the 1981 NBA Finals. After the Celtics waived him in 1982, he played another pro season in Italy before returning to the NBA with the New York Knicks. He played 32 games for the Knicks in the 1983-84 season.
Bird is a big fan of Fernsten
Unless you're a diehard Celtics fan, you probably don't know a whole lot about Fernsten. Bird said Fernsten was "perfect" for the Celtics because his unselfishness and hard work helped make the team better.
In his book Drive: The Story of My Life, Bird explained just how important Fernsten was to the team.
"the most important things he did for our team were never seen by the public," Bird wrote. "Eric was perfect for our team because he did everything and anything Coach Fitch asked. What he wanted to do was practice. His games were like mine while I was being red-shirted at Indiana State. He lived for practices. You may find this difficult to believe, but he really didn't care that much about playing in the games.
"Eric would walk into practice and say, 'Today is my day.' Then he'd go out and give you a real battle. He made the players he practiced against better — and that includes me.
"If Coach Fitch told him he wanted him to tackle you — which happened about three-quarters of the time — that's what he'd do. He would get me so frustrated, he'd make me w ant to play harder. He would do everything to you that you hated in an opponent."
"Fernsten came up with a hernia in 1982, and he didn't have a very good training camp as a result. The team cut him, and I think I can safely say we never replaced Eric Fernsten. We've had hard-working bench players, guys such as Greg Kite, who gave their all to the team, but we never again found a guy quite like Fernsten."