Larry Bird Knew Right Away Dennis Johnson Would Be the Best He'd Ever Play With
Dennis Johnson fit right in with the Boston Celtics after he was traded before the 1983-84 season.
It didn't take Larry Bird long to bond with Dennis Johnson. After two years without reaching the NBA Finals, the Boston Celtics pulled the trigger on a key trade trade. The Celtics swung a deal with the Phoenix Suns to bring in Johnson, a defensive-minded guard who could help contain some of the star guards in the Eastern Conference, like Andrew Toney and Sidney Moncrief.
Johnson came to Boston in June 1983. Before the 1983-84 season began, Bird already knew Johnson was the best player he'd ever teamed with.
Larry Bird and Dennis Johnson developed an immediate bond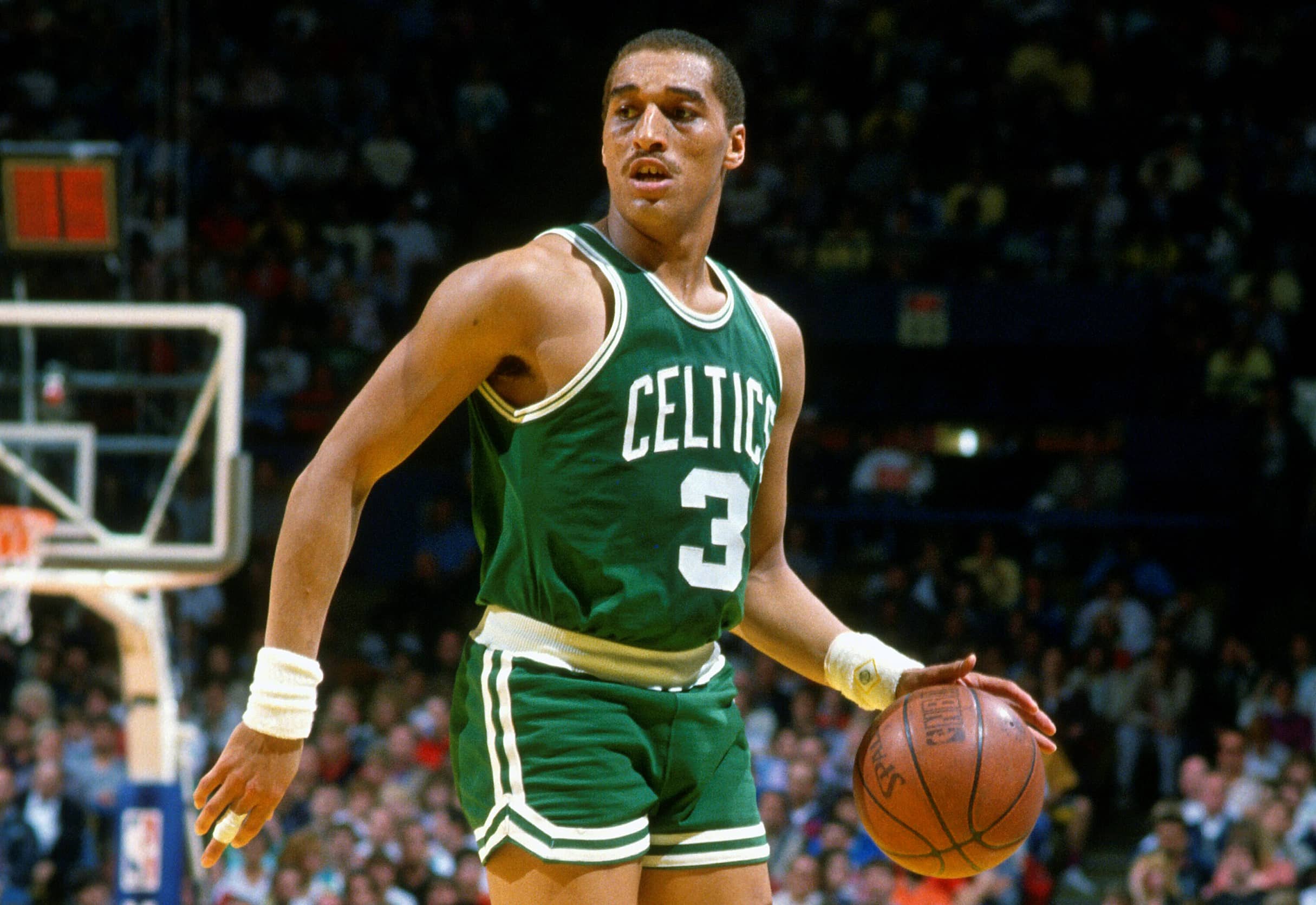 After winning the NBA title in 1981, the Boston Celtics failed to get back to the championship round the next two years. In 1982, Toney and the Philadelphia 76ers outlasted the Celtics in seven games in the Eastern Conference Finals. In 1983, Moncrief and the Milwaukee Bucks swept Boston in the conference semis.
Johnson had worn out his welcome with both the Seattle SuperSonics and the Suns. His attitude was a question mark, but he meshed perfectly with the Celtics.
"There were some questions about Dennis when the trade was made," former Celtics forward Scott Wedman once told Michael D. McClellan of Celtic Nation. "There had been reports of run-ins with coaches in Seattle and Phoenix, and speculation that his personality was going to make him a problem.  We welcomed him with open arms. He had a clean slate in Boston, and we were all determined to form our own opinions about Dennis Johnson." 
Wedman said DJ was always having fun during practice and added that he was unselfish. He had to be, with the star-studded lineup Boston already had in place.
"He was so casual and relaxed, and was always having fun," Wedman said. "He was a true junkyard dog in many respects, a player who would do whatever the situation called for, and someone who  always rose to the occasion. 
"And he was such a great defensive player. He drew the tough assignments, always did great work defensively, and then was so dangerous on the other end of the court.
"Larry and Dennis bonded almost immediately. There was a great deal of mutual respect between them."
Bird realized his connection with DJ immediately
Well after his career, Bird said Johnson was the best player he'd ever played with. He said he put DJ slightly ahead of Kevin McHale during a one-one one interview with Magic Johnson in 2009.
"Probably Dennis Johnson, but it's close between Kevin (McHale) and Dennis Johnson," Bird told Magic. "They're two different types of players. I always thought if we really needed something big, Dennis was always shooting 44 percent during the regular season and then 60 in the playoffs.
"Kevin was incredible. You know, you played against him. But D.J. was a guy I loved to play with. He thought the same way I did, and he was pretty good."
According to Wedman, Bird said the same thing about DJ during their first preseason together in 1983.
"Three or four games into the exhibition season Larry made his famous statement to the press, saying that DJ was the best basketball player he'd ever played with," Wedman said. "It was a great move by Larry, who was a master communicator and one of the best at working the press. 
"He paid a great amount of respect to DJ, and DJ responded by fitting in perfectly.  Larry was sincere when he made that comment, because he was never one to offer compliments easily. He quickly saw qualities in DJ that he liked, and he made no secret of his feelings."
With Johnson in Boston, the Celtics reached the NBA Finals four straight times, winning two championships.