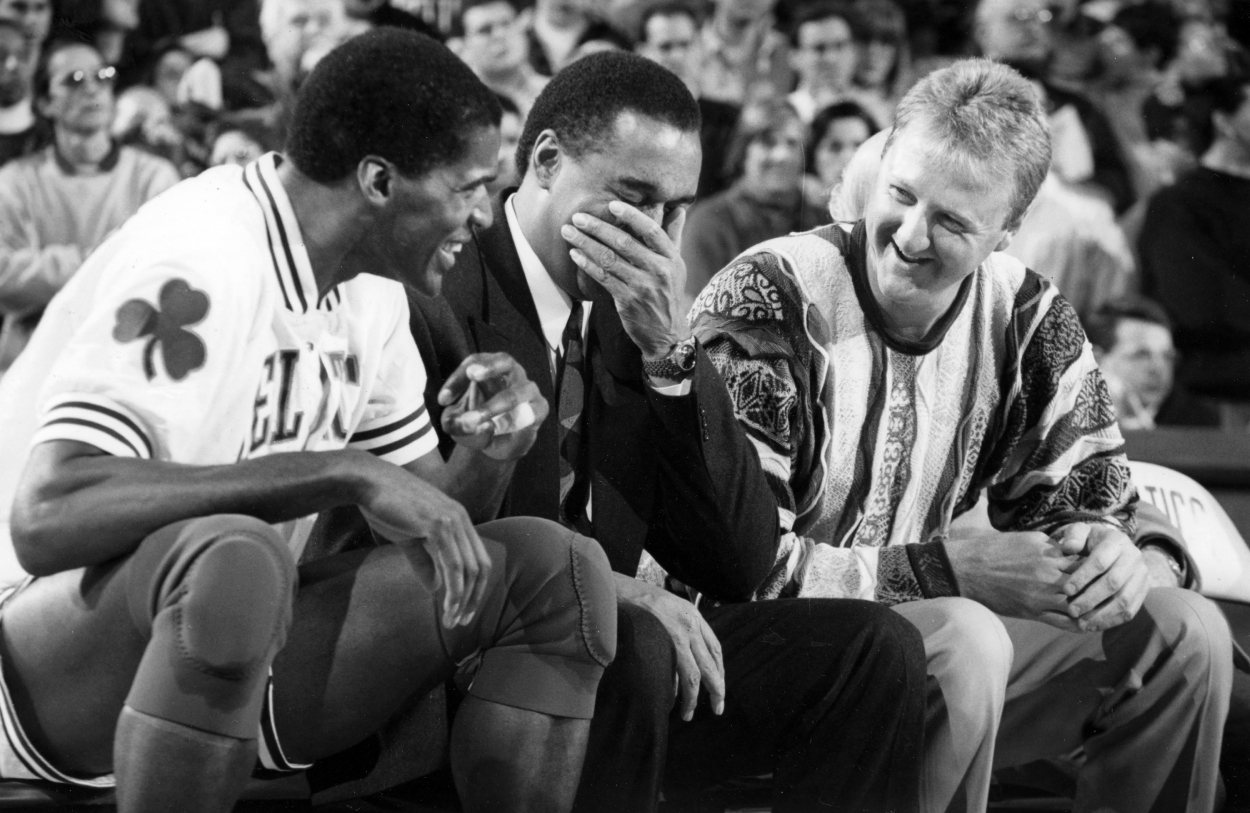 Larry Bird Once Said If Not for 1 Teammate He Wouldn't Have Scored Half His Points
Boston Celtics legend Larry Bird gave credit to one teammate for helping him score many of his 20,000-plus points.
Larry Bird played 13 seasons in the NBA — all for the Boston Celtics. He finished his career with three NBA championships, three MVPs and 12 NBA All-Star Game appearances. He also ended his playing days with 21,791 regular-season points.
Back in Bird's playing days, he credited one unselfish teammate for helping him score all those points. Without him, Bird said, he wouldn't have scored half his points.
Larry Bird said the best player he ever played with was Dennis Johnson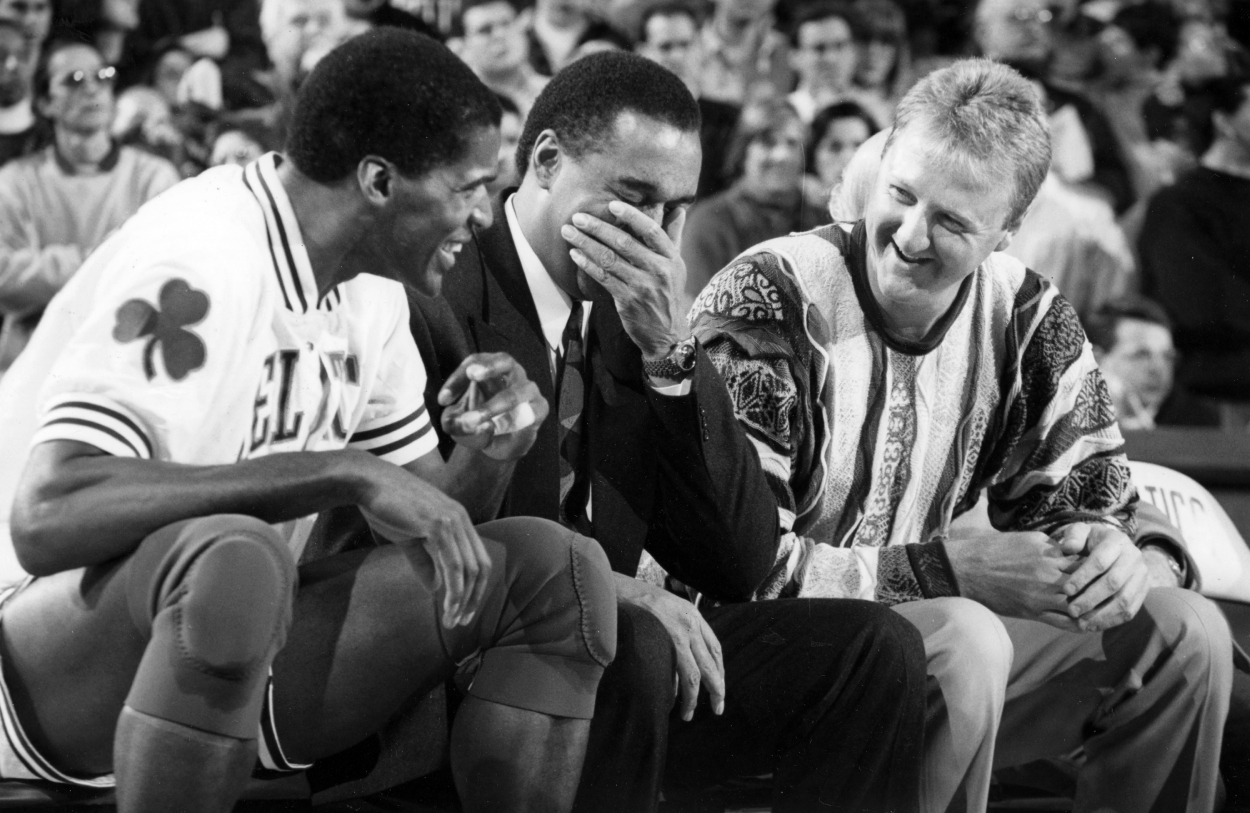 During his 13 years in the league, Bird played with some pretty good teammates. During a one-on-one interview with Magic Johnson, Johnson asked Bird who the smartest player he's ever played with was.
"Dennis Johnson," Bird quickly said in the video posted by The Universe Galaxy in January 2020.
Then he was asked the best player he's ever played with.
"Probably Dennis Johnson, but it's close between Kevin (McHale) and Dennis Johnson," Bird told Johnson. "They're two different types of players. I always thought if we really needed something big, Dennis was always shooting 44 percent during the regular season and then 60 in the playoffs.
"Kevin was incredible. You know, you played against him. But D.J. was a guy I loved to play with. He thought the same way I did, and he was pretty good."
Larry Bird gave credit to Robert Parish for helping him with his scoring
Bird was always one to give credit to his teammates. He got all the attention with his all-out efforts and his big-time scoring, but he always made sure to point out the little things that helped him become so successful. He had a lot of respect for Johnson and center Robert Parish, two guys who always did those little things that never showed up in the box score.
Bird credited Parish with helping him scoring many of his points, even without the big guy touching the ball.
"Everybody knew when we needed a basket, DJ passed me the ball, and I came off a pick set by Robert, who sets the best pick in the world," he told Sports Illustrated during a West Coast Trip in 1991. "I don't know how he does it. Now I don't come off those picks as much because that's not our offense. But if it wasn't for Robert, I wouldn't have scored half the points I have."
Bird wasn't sure if Parish was sick of him getting all the baskets because of his screens. Bird got the credit. Parish went unnoticed.
"Does he resent me?" Bird asked. 'I'm sure pretty near everybody has a little resentment toward me. They're out there working their asses off, and all you hear is 'Larry Bird's in town' or 'Larry Bird and the Celtics are here.' I never talked about it with 'em, but what can I do about it? I'm not gonna quit playin' as hard as I can because I get publicity."
Parish was No. 3 of the Celtics' Big Three
Parish was the no-nonsense man in the middle for the Celtics. He teamed with Bird and McHale for their version of the Big Three. He was just as happy setting 20 picks as he was scoring 20 points. Parish was mild-mannered, but he could turn things up when triggered. Such was the case on that '91 West Coast swing when the Celtics were taking on the rival Lakers and a young, trash-talking Vlade Divac.
According to Sports Illustrated, Divac had been quoted a few days earlier, saying the game against Boston was "an exhibition." Celtics assistant coach Jon Jennings brought it to Parish's attention.
"Well, screw Vlade Divac," Parish said.
Parish put up 21 points in the first quarter.
"Vlade got his reverse dunk," said McHale after the Celtics' 98-85 win, "and Robert got 29."
Parish was content being the screen-setter for Bird but clearly proved he could do some of that scoring on his own.