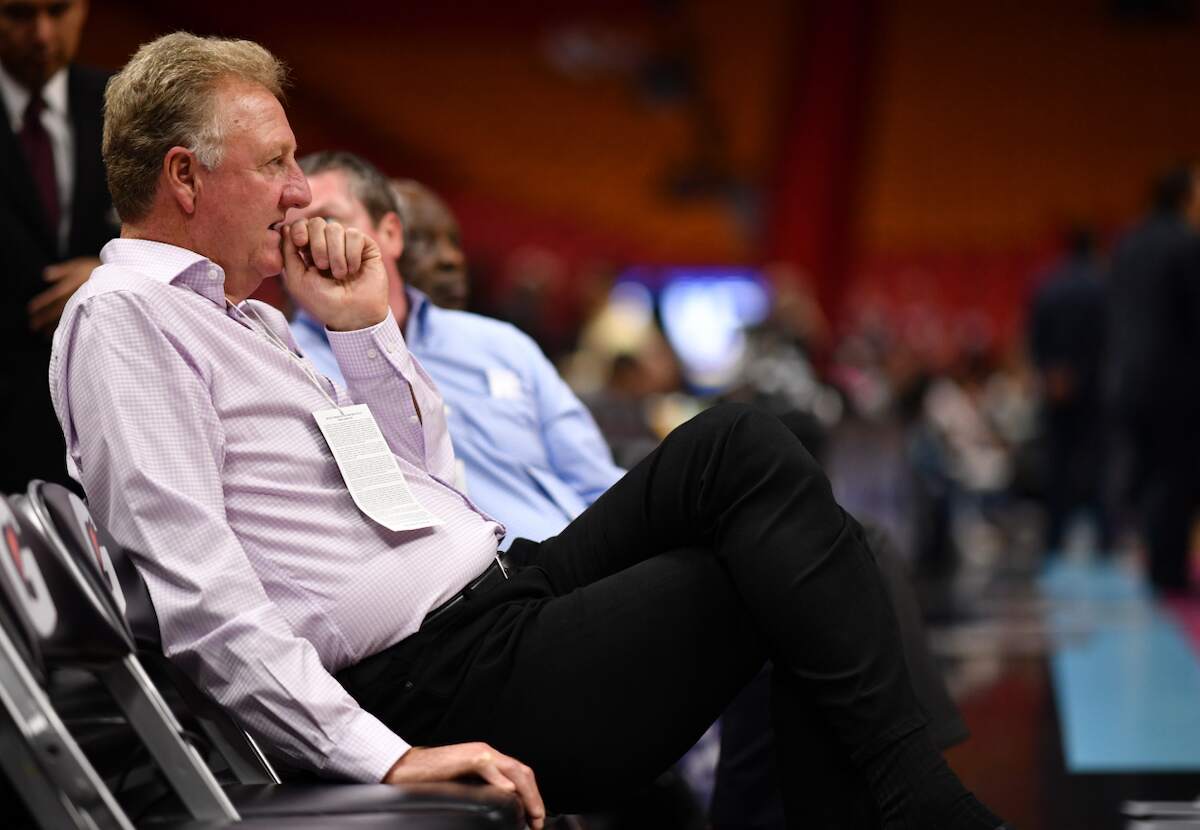 Larry Bird Wanted 1 Legendary College Coach to Take Over the Boston Celtics but Never Got His Wish
There was one coach Larry Bird wanted to take over the Boston Celtics, and it never happened.,
When Rick Pitino took over for M.L. Carr as head coach of the Boston Celtics, he was on Larry Bird's list of coaching candidates. Bird was serving as a special assistant in the team's front office after a legendary NBA career and put together a list of coaches to run the show after Carr and the Celtics went 15-67 during the 1996-97 season.
Pitino was high on Bird's list but wasn't his first choice.
Larry Bird left the Boston Celtics to coach the Indiana Pacers in 1997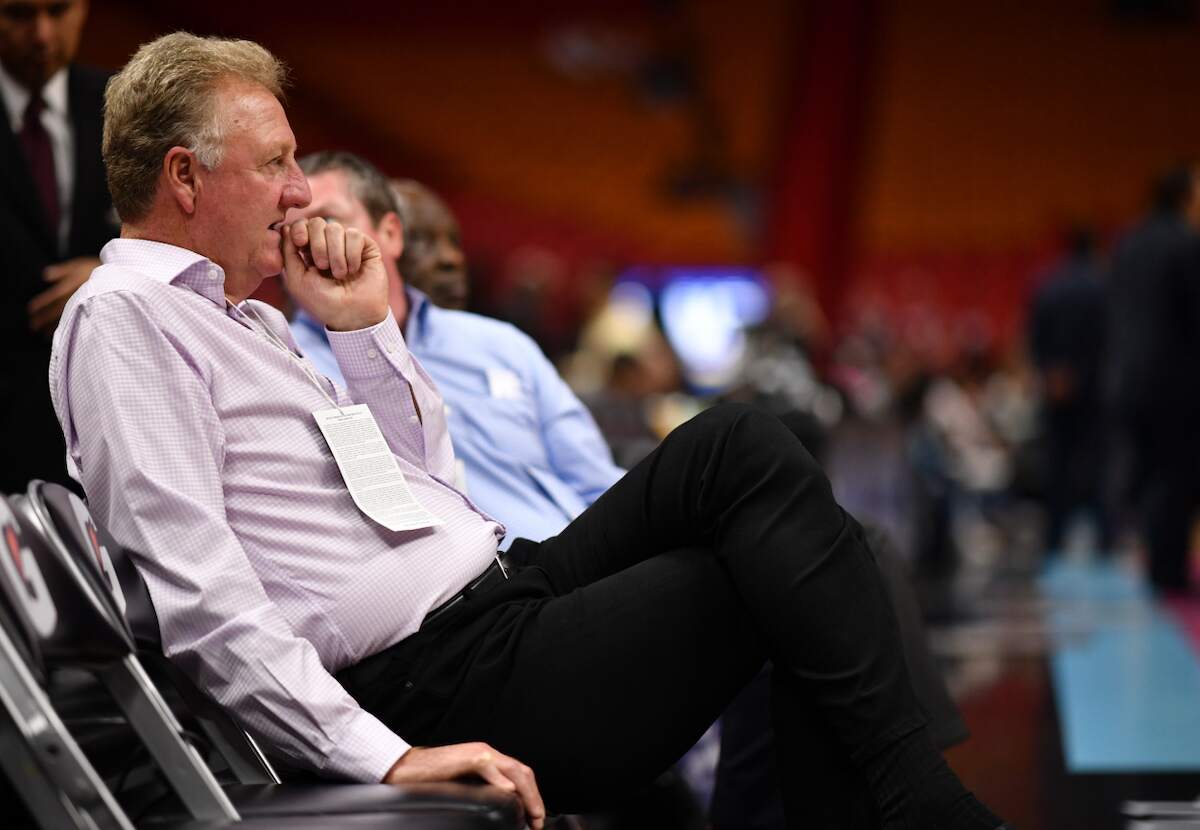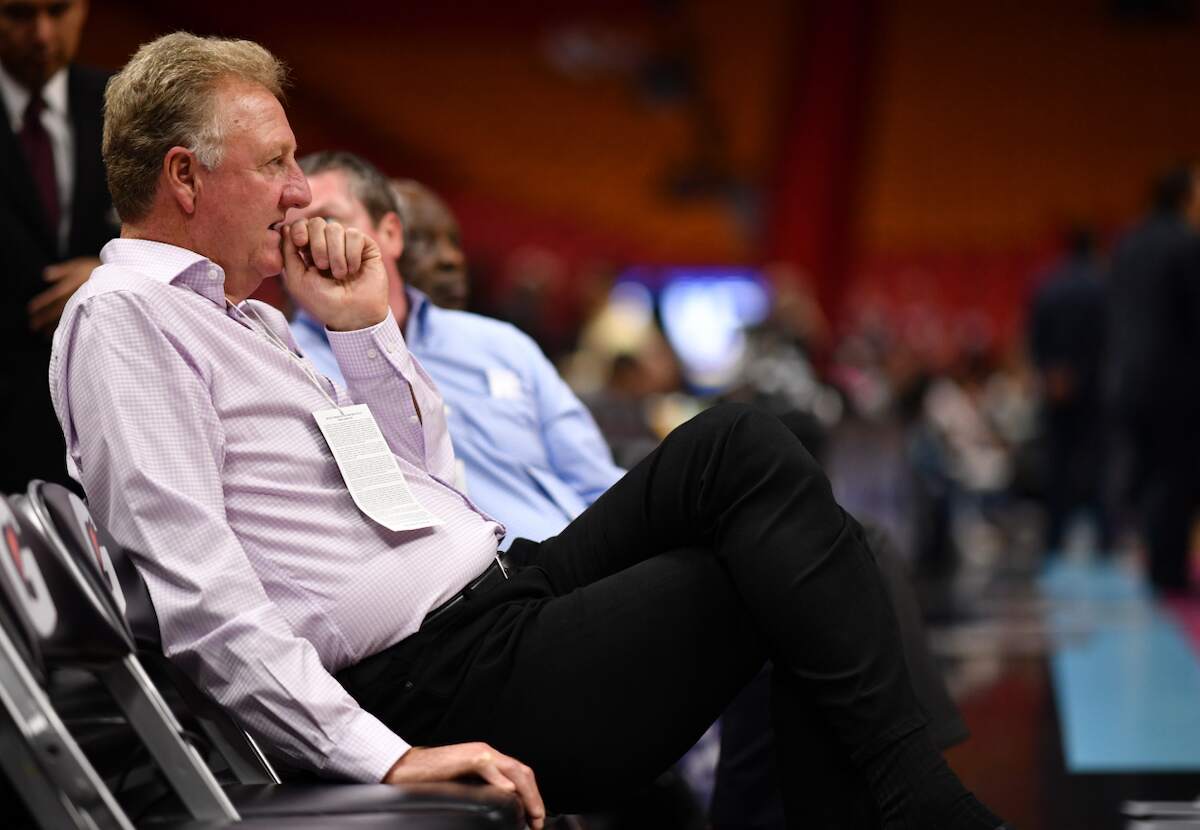 After Bird won three straight MVPs and guided the Celtics to three championships in his 13-year career, he stuck around as a special assistant to team governor Paul Gaston. While Gaston reportedly said Bird could have been with the Celtics in any capacity he wanted, No. 33 didn't see it that way.
"(The owners) had already made up their mind what they wanted," Bird told Sports Illustrated in 1997, "and it wasn't me."
When Bird contacted the Pacers to get permission to speak with head coach Larry Brown about the Celtics' vacancy, the Pacers turned the tables and inquired about Bird's availability. At one point, Bird said he never would coach in the NBA. The Pacers found a way to change his mind. They hired Bird in 1997.
Pacers team president Donnie Walsh knew Bird was serious about his new task.
"Larry still hates all the attention," Walsh said after Bird's hiring. "The fact he's putting himself back in the limelight gives you an idea of how serious he is about coaching."
Larry Bird wanted another coach other than Pitino or Brown with the Boston Celtics
Before Bird took the coaching job with the Pacers, he was asked to put together a list of potential coaching candidates to replace Carr. On his list were Pitino and Brown, but they weren't his top choice. The coach Bird wanted in Boston was Roy Williams, then with Kansas.
"I wanted Williams so bad," Bird said in 1997. "He was the perfect guy. I envisioned him leading the Celtics to their next championship. But I knew he probably wouldn't take the job for another four to five years."
Instead, the Celtics went with Pitino, and that signing signaled the end of the Bird era in Boston. Pitino would only leave the coaching ranks if he had full control of the Celtics' basketball decisions. That demand was granted, leaving no role for Bird.
Pitino wanted Bird on board, but Bird knew his time was up.
"I wasn't about to let someone else make the decisions and have me take the blame for them," Bird said. "That's how it was being set up. I think Paul Gaston sort of wanted me there, but he didn't want me to have control."
Bird had coaching success in Indiana, while Pitino flopped in Boston
In his first season as head coach of the Pacers, Bird guided the team to a 58-win season and a berth in the Eastern Conference Finals. He was named the NBA's Coach of the Year. He lasted three seasons as the head coach in Indiana, stringing together three straight winning seasons.
Meanwhile, Pitino never had a winning record over four years in Boston. In his first season, he led the team to a 36-46 record, his best year with the Celtics. In his four years, he went 102-146.
Bird resigned as Indiana's head coach after three years. In 2003, he was named the team's president of basketball operations. He was named NBA Executive of the Year for the 2011-12 season.
Williams remained with Kansas until 2003. He spent 15 years with the Jayhawks. In the 2003-04 season, he took over the program at the University of North Carolina. During his college career, Williams compiled a 903-264 record.
Stats courtesy of Basketball Reference and Sports Reference.