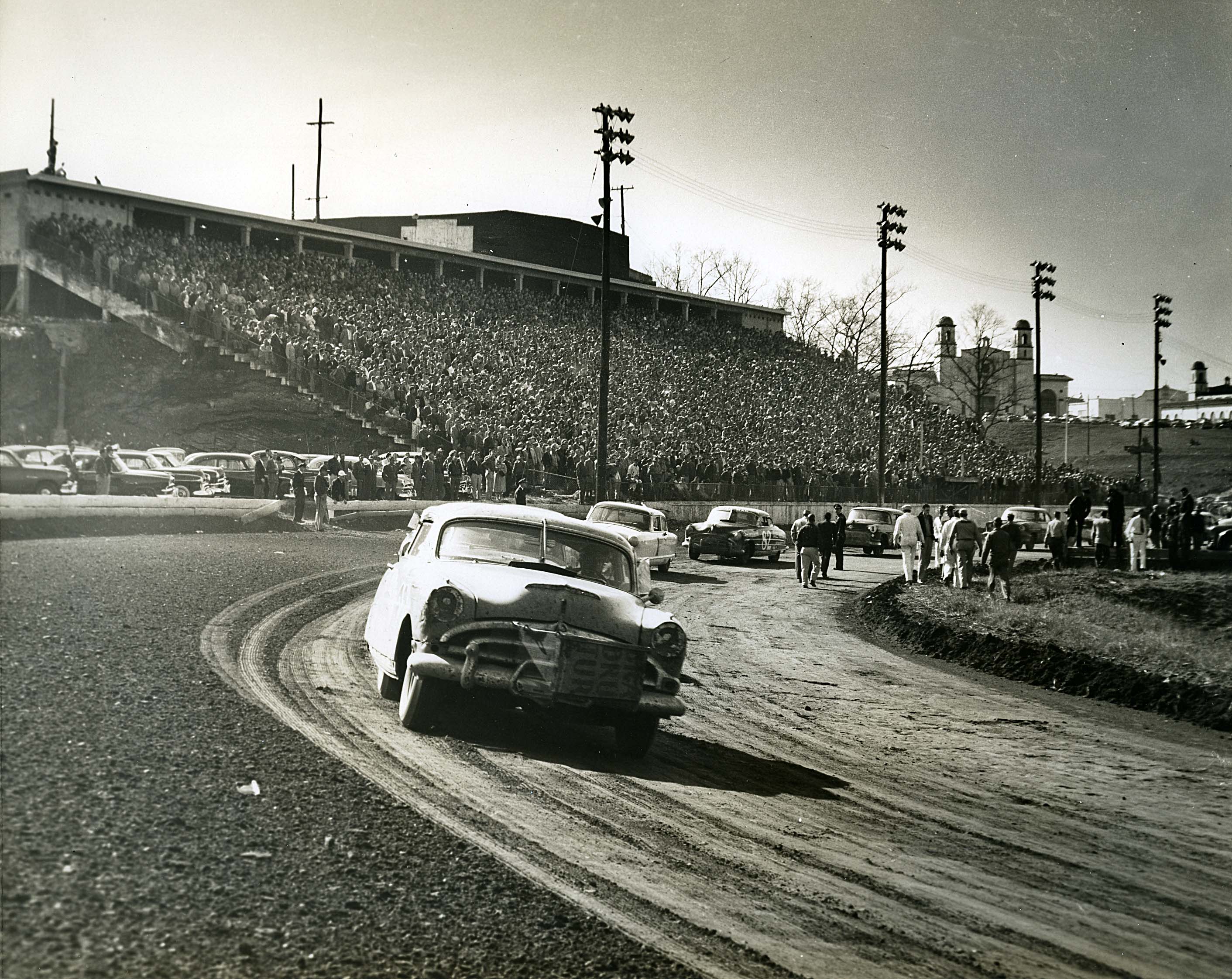 Larry Mann Broke a Racing Superstition and Became the First NASCAR Driver to Tragically Die in a Cup Series Crash
In 1952, Larry Mann broke an auto racing superstition and became the first driver to tragically die in a NASCAR Cup Series crash.
While a major part of NASCAR's allure is pure speed, that reality also makes things pretty risky. As every motorsports fan knows, crashes will inevitably happen, and, unfortunately, some of those accidents can be fatal. In 1952, Larry Mann became the first driver to tragically die during a NASCAR Cup Series event.
Although Larry Mann's tragic death, unfortunately, went down in history, there's another detail that adds a bit more drama to the tale. At the time of his fatal crash, the driver was flaunting one of auto racing's traditional superstitions.
Larry Mann became the first NASCAR driver to tragically die in a Cup Series race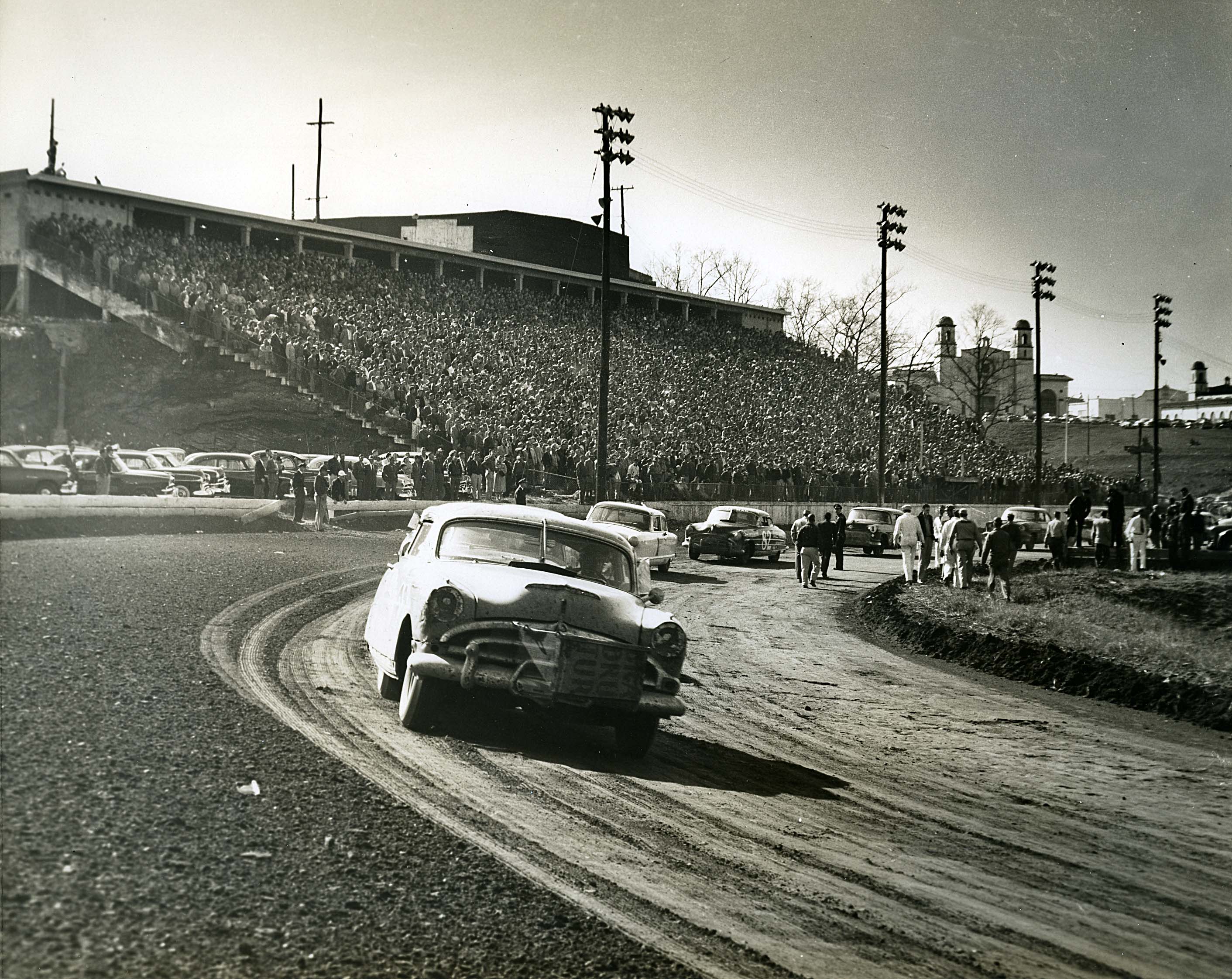 These days, even the most dedicated NASCAR fan probably isn't too familiar with Larry Mann. The driver, however, holds the unfortunate distinction of being the first driver to die during a Cup Series race.
As Dave Caldwell explained for Forbes, Larry Mann was only an alias; the driver's real name was Lawrence Zuckerman. While he hadn't built up much of a track record—his resume consisted of six races and $135 in winnings—he got behind the wheel in September 1952 to take part in a Grand National race in Langhorne, Pennsylvania.
While the race consisted of 250 one-mile laps around a bumpy, muddy track, Mann unfortunately never made it to the finish line. As documented in an old Fresno Bee story recorded on Newspaper.com, the driver lost control of his car in the 189th lap of the event; it "hit a steel guard rail, crashed through a fence, overturned three times, and landed against a group of trees.
Mann was rushed to the hospital but died shortly after. He was the first driver to die in a Grand National—which later became the NASCAR Cup Series—race.
Larry Mann defied racing superstition by painting his car green
Every sport has its own unique superstitions; auto racing is no exception. Whether it was by chance or not, Larry Mann was breaking one of them when he died.
According to Caldwell's story, Mann "had nicknamed his Hudson 'The Green Hornet,' after the fictional masked crime-fighter on radio and in the movies." While that sounds like a savvy bit of branding that we'd see in modern sports, it was also viewed as taking a major risk.
"Green race cars were seen as bad luck since Gaston Chevrolet, 28, was killed in a green Indy car in 1920," Caldwell continued.
While it's safe to assume that his car's paint job didn't play much of a role that day—Langhorne Speedway was considered unpleasant, if not outright dangerous, by other drivers—superstitions don't exactly abide by logic. In 1920, Chevrolet met his tragic end behind the wheel of a green car; three decades later, Mann met a similar fate.
Even today, green race cars have a mixed reputation on the NASCAR scene
Whether you're talking about sports, business, or anything else, old habits can die hard. That's the case when it comes to green being an unlucky color in auto racing; while some drivers have moved past the superstition, others still try to avoid the color when they can.
As Kelly Crandall wrote for Bleacher Report in 2008, green cars can still be a touchy subject around garages. "Darrell Waltrip was reportedly not happy at first when he found out his car would be green and white after becoming sponsored by Gatorade," she explained. "Tim Richmond refused to drive a Folgers Decaffeinated car because the primary color was green; he ended up driving the regular Folgers brand car, which was red and white."
At the same time, though, green hasn't always been a ticket to the back of the pack or, more drastically, an early grave. Waltrip found some success in the Gatorade car; Harry Grant did well with a green Skoal Bandit paint job, and Dale Earnhardt Jr. broke a winless streak in a green and white Chevy.
Whether you think green is bad luck or just another color, one thing remains constant, though. The tragic death of Larry Mann shouldn't be forgotten in the annals of NASCAR history.