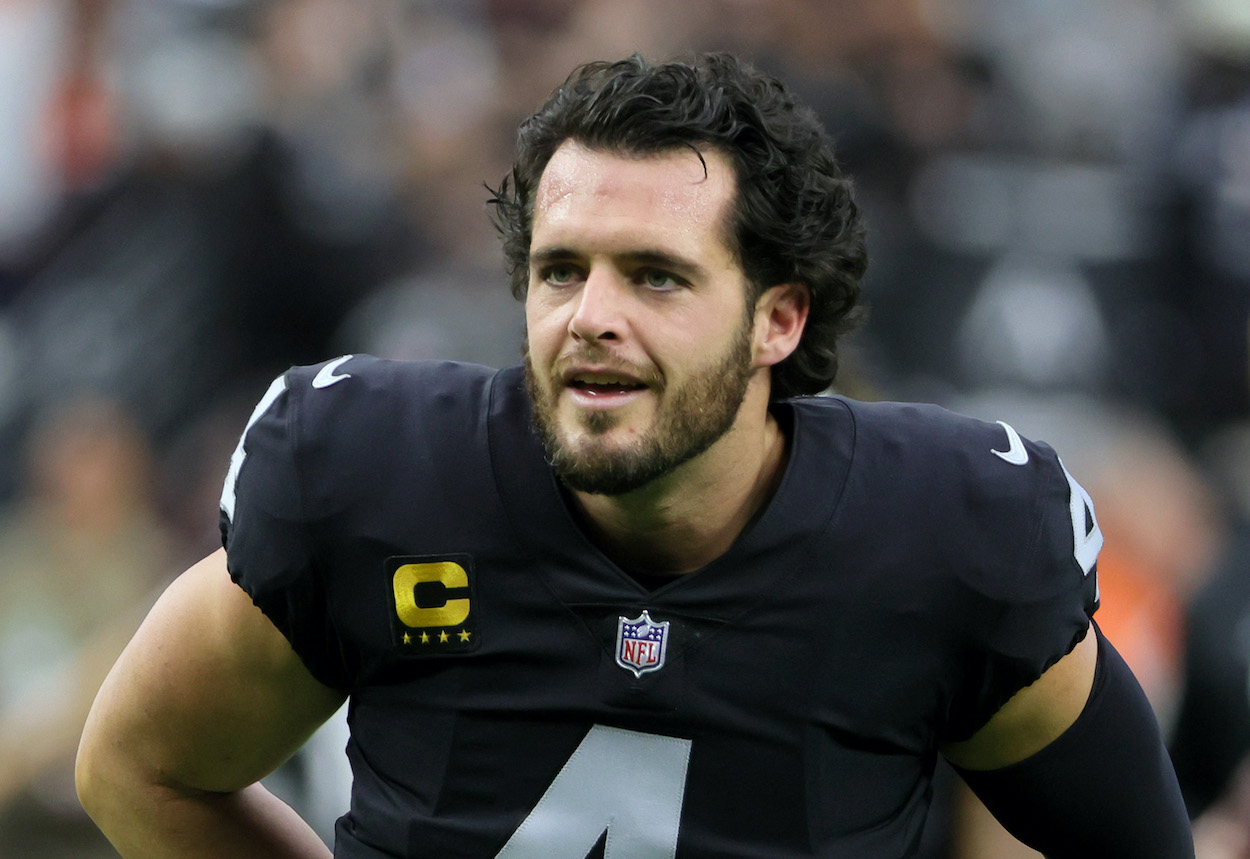 Las Vegas Raiders: Derek Carr Is in an Exclusive Club with Tom Brady and Matthew Stafford, but It's not a Good One
Las Vegas Raiders QB Derek Carr is the active leader in an unfortunate statistical category over Tom Brady and Matthew Stafford.
It usually makes fans happy when their favorite NFL team's quarterback's name comes up in the same breath as Tom Brady and Matthew Stafford. For Las Vegas Raiders fans, QB Derek Carr is part of an exclusive club that only he, Brady, and Stafford are members of. However, it's not a club anyone wants to be in.
Derek Carr has thrown multiple pick-sixes in multiple seasons
Throwing an interception that the defense returns for a touchdown is just about the worst sin an NFL QB can commit. If a passer throws too many pick-sixes over time, chances are they won't be a starting signal-caller for long.
After 22 seasons for Tom Brady and 13 seasons for Matthew Stafford, though, the fact that they've both thrown multiple pick-sixes in each of the last two seasons isn't that big a deal. Both are aggressive QBs who are losing a little mobility and arm strength as they get older but still generally do more good than harm to their team.
This last bit is evidenced by the fact that they've won the previous two Super Bowls.
The active leader in pick-sixes in consecutive seasons, though, is a different story. That "honor" goes to Las Vegas Raiders QB Derek Carr.
The former Fresno State QB has four consecutive seasons with multiple pick-sixes. And unlike Brady and Stafford, who have Lombardi Trophies on their mantle, Carr has just one playoff game under his belt in his eight seasons in the league.
In 2022, Carr will have his best chance yet to prove he's a playoff and maybe even Super Bowl-caliber passer. However, if he fails and again throws multiple pick-sixes for a fifth year in a row, he may not get the opportunity to do it a sixth-straight time.
The Las Vegas Raiders have an incredible 2022 roster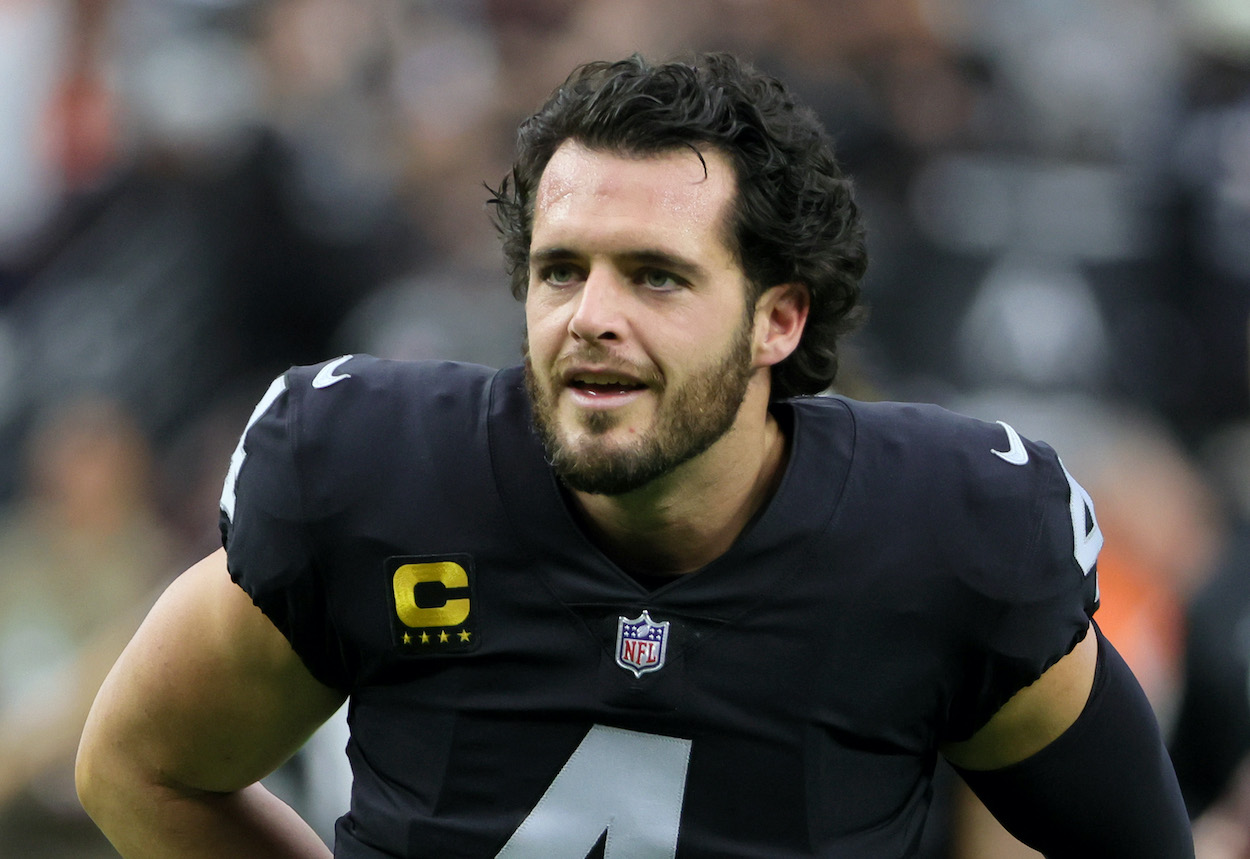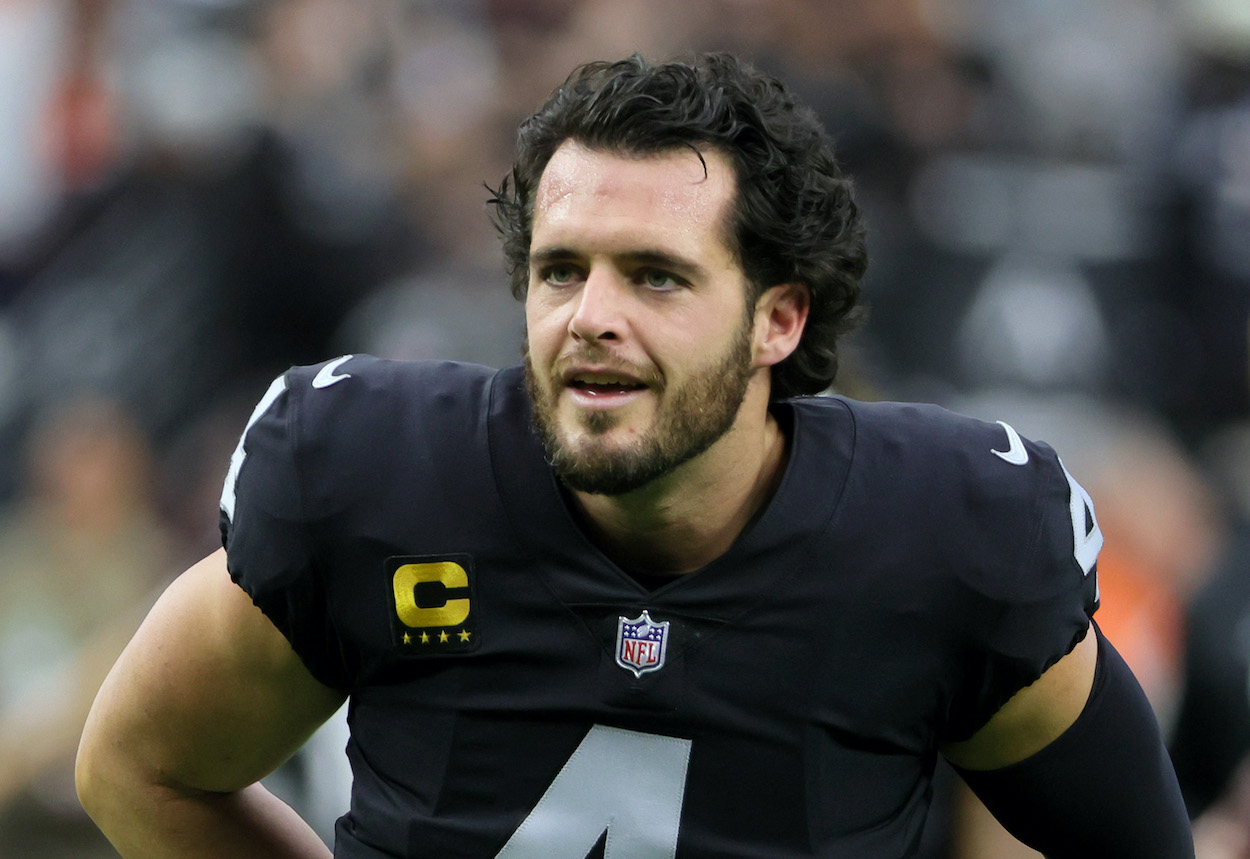 The Las Vegas Raiders are loaded with talent on both sides of the ball heading into the 2022 NFL season. Derek Carr, fresh off the first playoff appearance of his career — a seven-point loss to the Cincinnati Bengals — has more talent on his team than ever this season.
The talent wasn't in short supply on last year's Raider squad. Carr had a high-quality back behind him in Josh Jacobs and elite pass-catchers in tight end Darren Waller and wider receiver Hunter Renfrow. Receivers Bryan Edwards and Henry Ruggs III were coming into their own as well until Ruggs' tragic car accident ended his season and possibly his pro career.
Offensively, the Raiders made one of the moves of the offseason this year, trading for Green Bay Packers superstar wideout Davante Adams. With Adams, Renfrow, Edwards, Waller, and Jacobs, Carr will have one of the most elite groups of weapons in the league.
The Raiders have a more fearsome defense this season as well. In addition to last season's Pro Bowl sack master Maxx Crosby, the Raiders have added Arizona Cardinals pass-rusher Chandler Jones and Chicago Bears defensive tackle Bilal Nichols to the mix.
There's only one problem ahead of the Las Vegas Raider for 2022. They now play in what could be the most brutal division in NFL history.
The AFC West will be a best next season 
There hasn't been a division in the history of the NFL as loaded with passers, pass-catchers, and pass-rushers as the AFC West will be in 2022. After a wild offseason of moves, here is how each team looks at the three most important spots in the modern NFL:
Positions
Las Vegas
Raiders
Kansas City
Chiefs
Los Angeles Chargers
Denver
Broncos
Passer
Derek Carr
Patrick Mahomes
Justin Herbert
Russell Wilson
Pass-catchers
Davante Adams
Darren Waller
Hunter Renfrow
Travis Kelce
Juju Smith-Schuster
2022 draft pick?
Keenan Allen
Mike Williams
2022 draft pick?
Courtland Sutton
Jerry Jeudy
Tim Patrick
Pass-rushers
Maxx Crosby Chandler Jones
Chris Jones
Frank Clark
Joey Bosa
Khalil Mack
Bradley Chubb
Randy Gregory
If that's not the most loaded division at those three spots you've ever seen, I'm not sure what you've been watching.
Even with all the weapons available to him, Derek Carr will have his work cut out for him. He'll need to avoid those fearsome pass rushes, outscore these incredible offenses, and, of course, stop throwing multiple pick-sixes in a season.
If Carr can do that, the Raiders can win the division and maybe more. Easy, right?
Like Sportscasting on Facebook. Follow us on Twitter @sportscasting19.