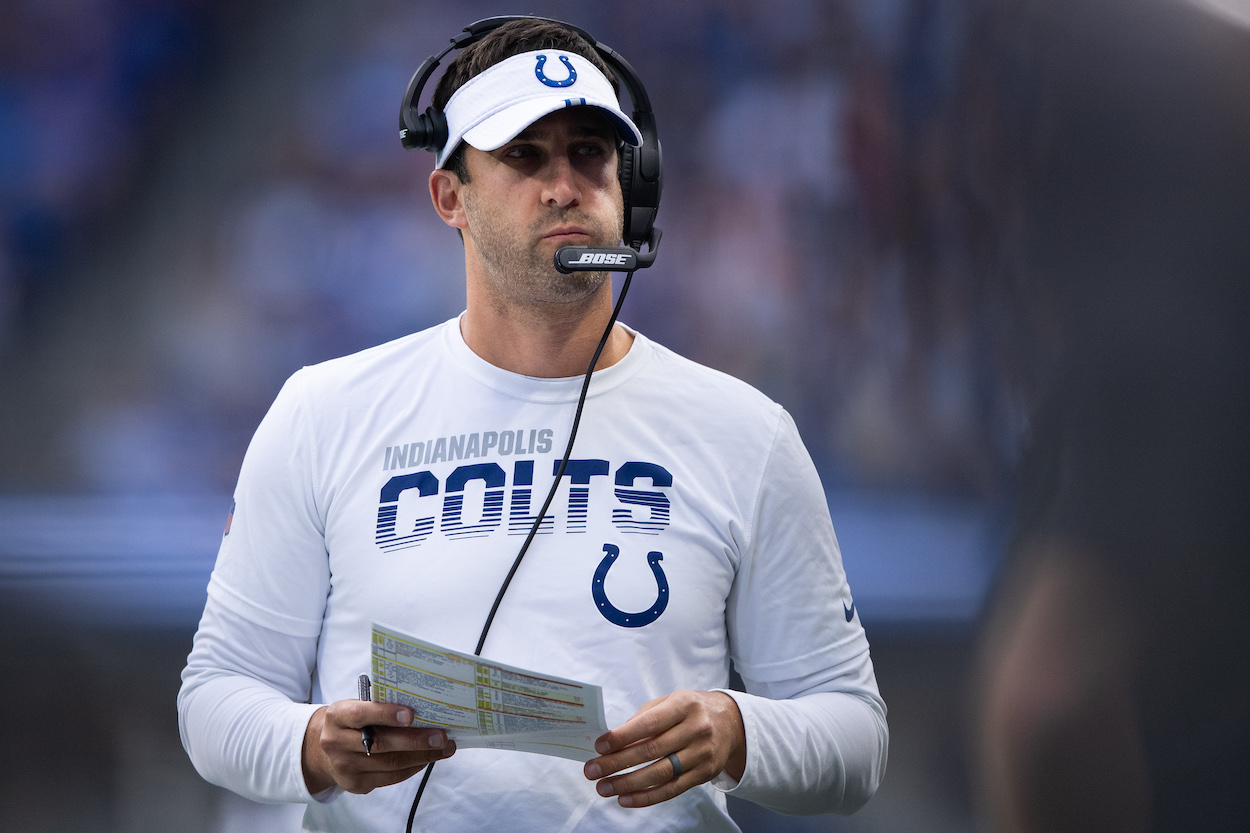 The Latest Report Out of Eagles Camp Should Leave Philly Fans Gravely Concerned About New Head Coach Nick Sirianni
Nick Sirianni is a big question mark heading into year one with the Eagles.
Philadelphia Eagles fans don't exactly know what to expect from new head coach Nick Sirianni. The former Indianapolis Colts offensive coordinator has been working in the NFL for the last 12 years, but he's never served as a head coach over his entire career in college and the pros.
Many fans seem to be optimistic about Sirianni's energetic coaching style heading into year one, but they might rethink their stance after hearing the latest report coming out of Eagles camp.
Nick Sirianni is a big question mark heading into his first season with the Eagles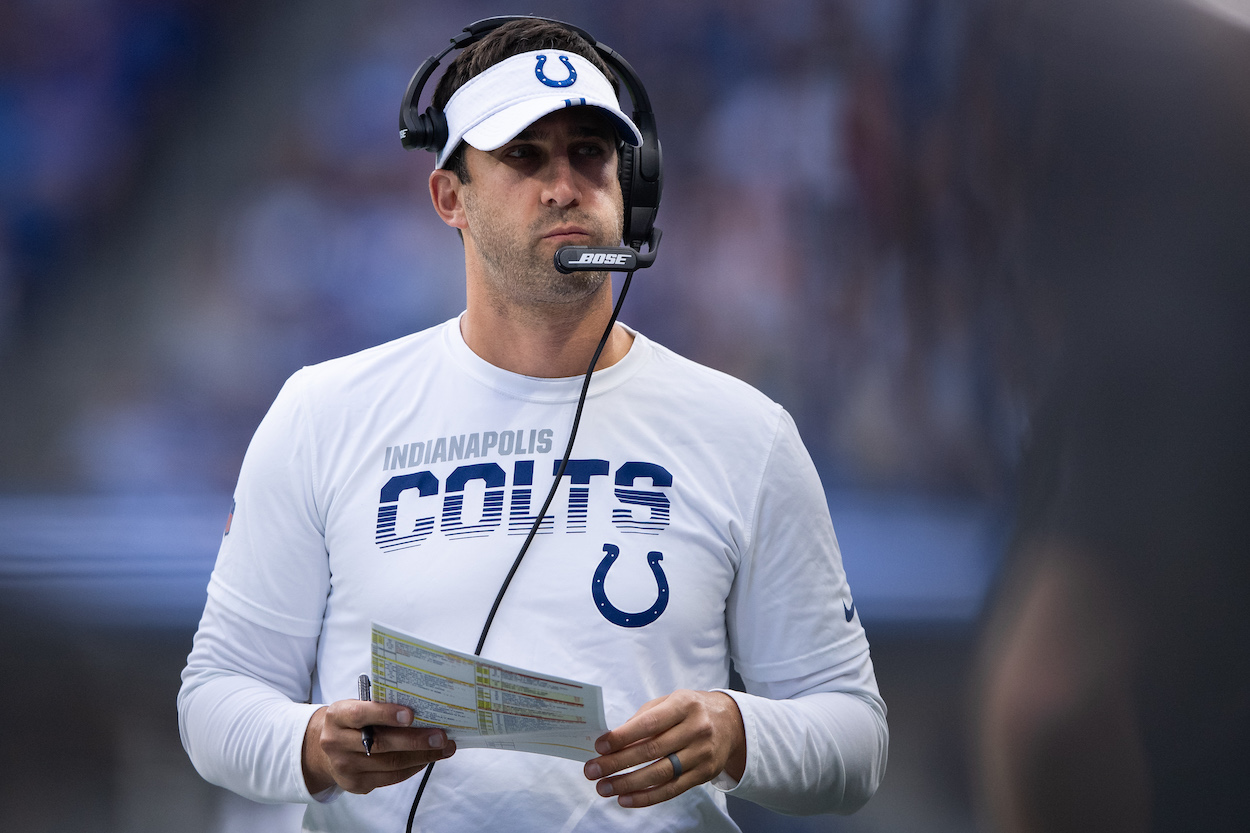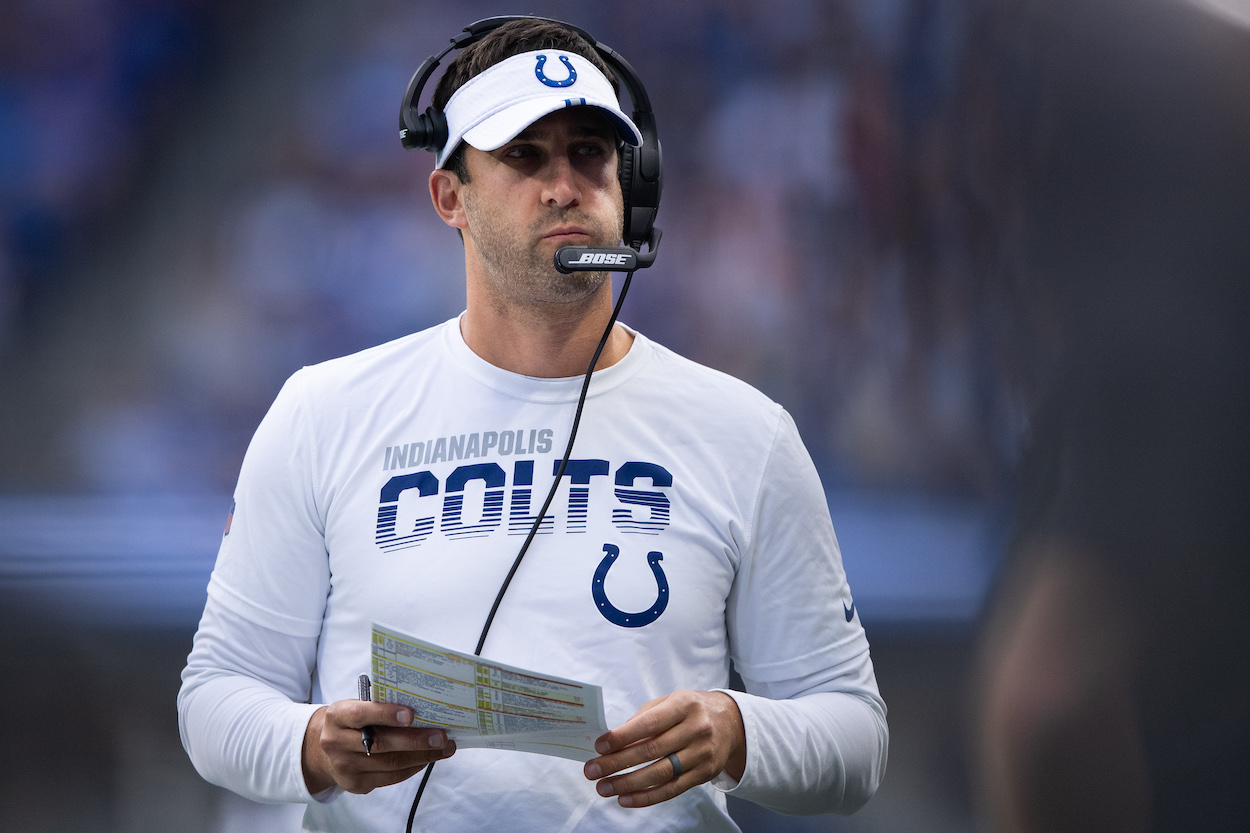 After a wildly disappointing 4-11-1 season last year, the Eagles fired Super Bowl-winning head coach Doug Pederson and hired up-and-coming Sirianni to take his place. Philadelphia fans were split on the decision to fire Pederson after one bad season following three straight playoff trips, but team owner Jeffrey Lurie doesn't tolerate failure.
Sirianni made an… interesting first impression on the Philly faithful in his introductory press conference. The first-time head coach stumbled and stuttered his way through the presser like an anxious college student delivering his or her first presentation to a 100-person class.
Sirianni's first public comments with the Eagles raised questions about whether he's fit to lead a locker room of 53 grown men. He's never done so in his entire 17-year coaching career, so many fans are preparing for a disaster in 2021.
The latest report from Eagles camp should concern Philly fans
Sirianni has been working with his new team for nearly six months now. He's had the last two months to work with players on the field and give them a taste of what life will be like under their new head coach this season.
But according to former NFL player and NFL Network analyst Michael Robinson, some players in the locker room haven't been impressed with Sirianni's leadership style. Robinson appeared on NFL Network this week and shared what he's reportedly heard from a few Eagles players.
"To me, the biggest obstacle is, do we even really know the head coach, Nick Sirianni?… I don't know if he's a quarterback whisperer or an offensive guru or whatever the case may be. But it just doesn't seem like he is that guy. It seemed like Frank Reich was calling plays and Frank Reich was the juice behind that offense," Robinson said.
"So, I think it's about this team getting to know Nick Sirianni. I'm not going to say any names, but I know some guys in that locker room who question this guy and they question whether he can truly lead this team."
Hmm.
Whether you believe Robinson or not, it can't be a good sign just a few months into Sirianni's tenure.
Lane Johnson and Fletcher Cox respond
After hearing what Robinson had to say about Sirianni, two Eagles veterans decided to chime in. Offensive tackle Lane Johnson and defensive tackle Fletcher Cox took to Twitter Tuesday and called out Robinson for his unnamed sources.
"Say the names then. Enough with the BS hiding. #fakenews," Johnson wrote.
"Who lying today….?????" Cox followed.
Just a few days ago, Johnson also praised Sirianni in an appearance on ESPN.
"He's taken great command of the team early on," Johnson said, per Jeff Skversky of WPVI. "I think what I appreciate about him the most is he holds everybody accountable. When we go to practice, it doesn't matter if you're a veteran or a rookie on the first day. If you're making mistakes, he'll push you on the board. Not to call you out, but really to kinda get you better. What that shows, if he can do that with veterans, then the younger guys will come along as well."
Sure sounds like Sirianni has plenty of support from the veterans in the locker room. Unnamed players, show yourselves!