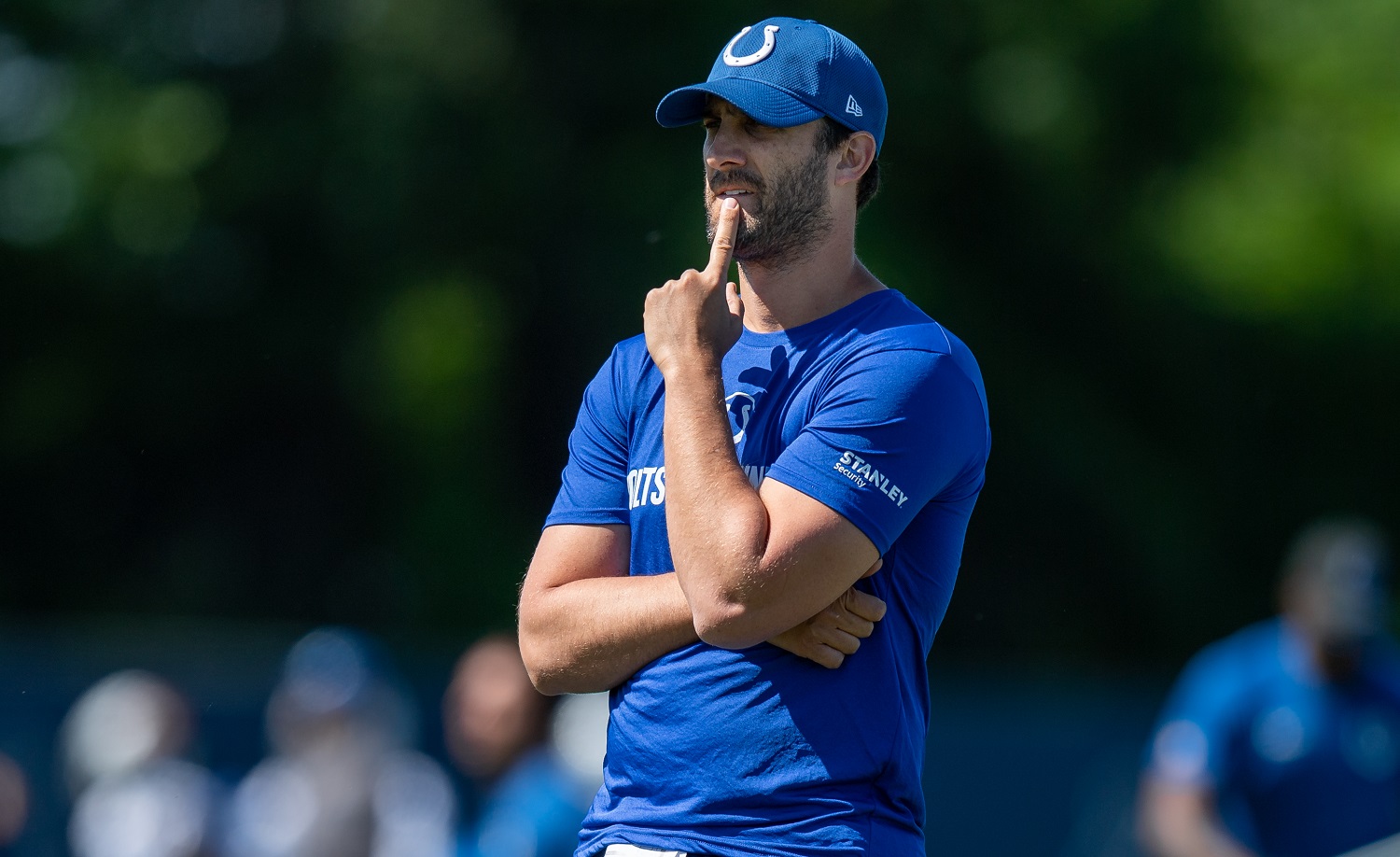 Eagles Coach Nick Sirianni Has a Crazy Method for Evaluating Draft Candidates
New Philadelphia Eagles coach Nick Sirianni admits to playing rock-paper-scissors with draft prospects to determine how competitive they are.
For his next trick, Nick Sirianni is going to challenge Philadelphia Eagles players to a game of Monopoly to see if they know how to manage money. After that, the rookie NFL head coach will break out the beer pong equipment while exploring who can and can't hold their liquor. Topping it off will be a brisk game of Yahtzee as a measure of acumen in tracking numbers associated with down and distance.
We already knew Sirianni was unconventional based upon his willingness to work for owner Jeffrey Lurie and general manager Howie Roseman, neither of whom is regarded as best of breed in their respective roles. But his system for evaluating prospective draft choices just might mean that he skews closer to eccentric.
Nick Sirianni has joined the Philadelphia Eagles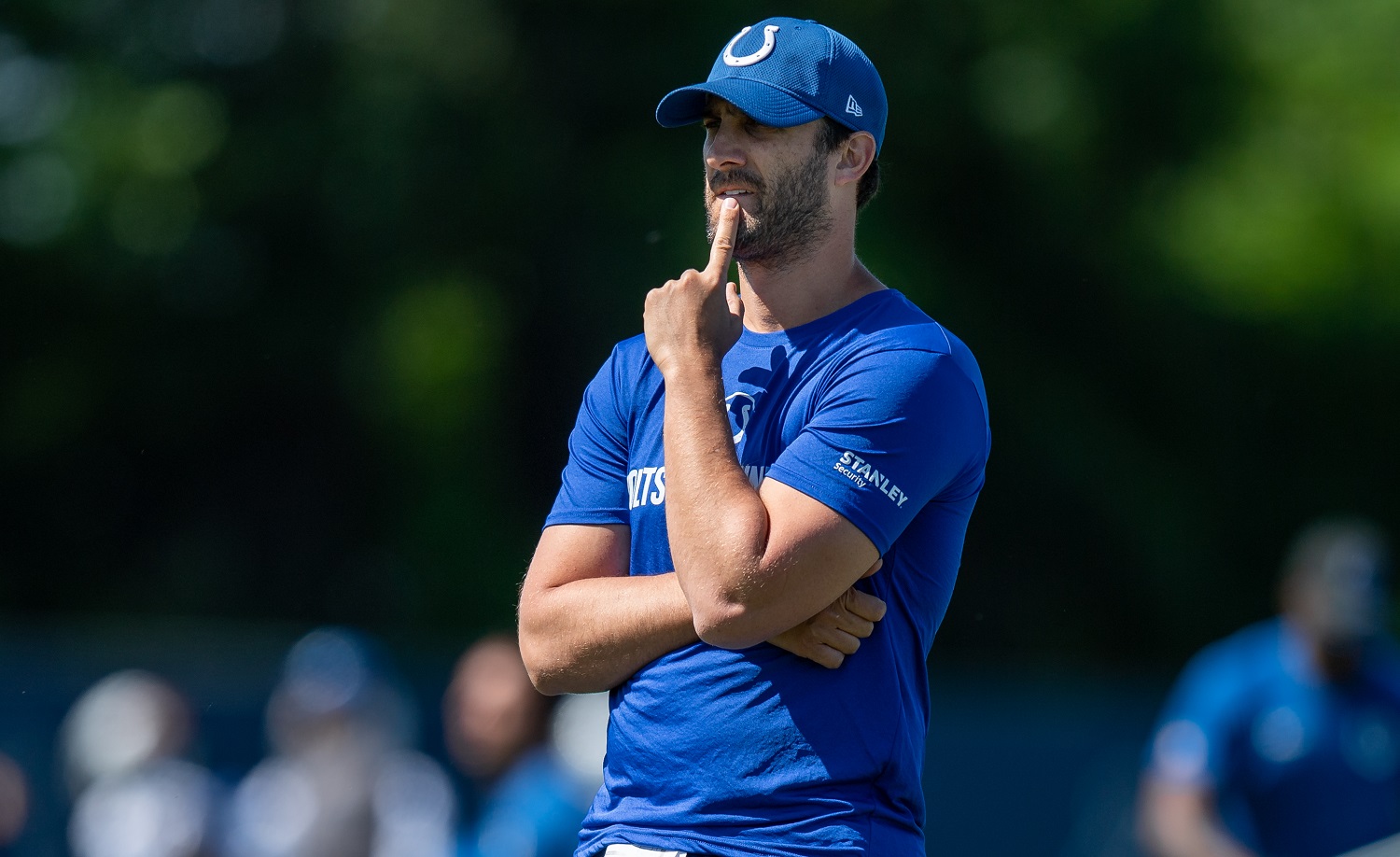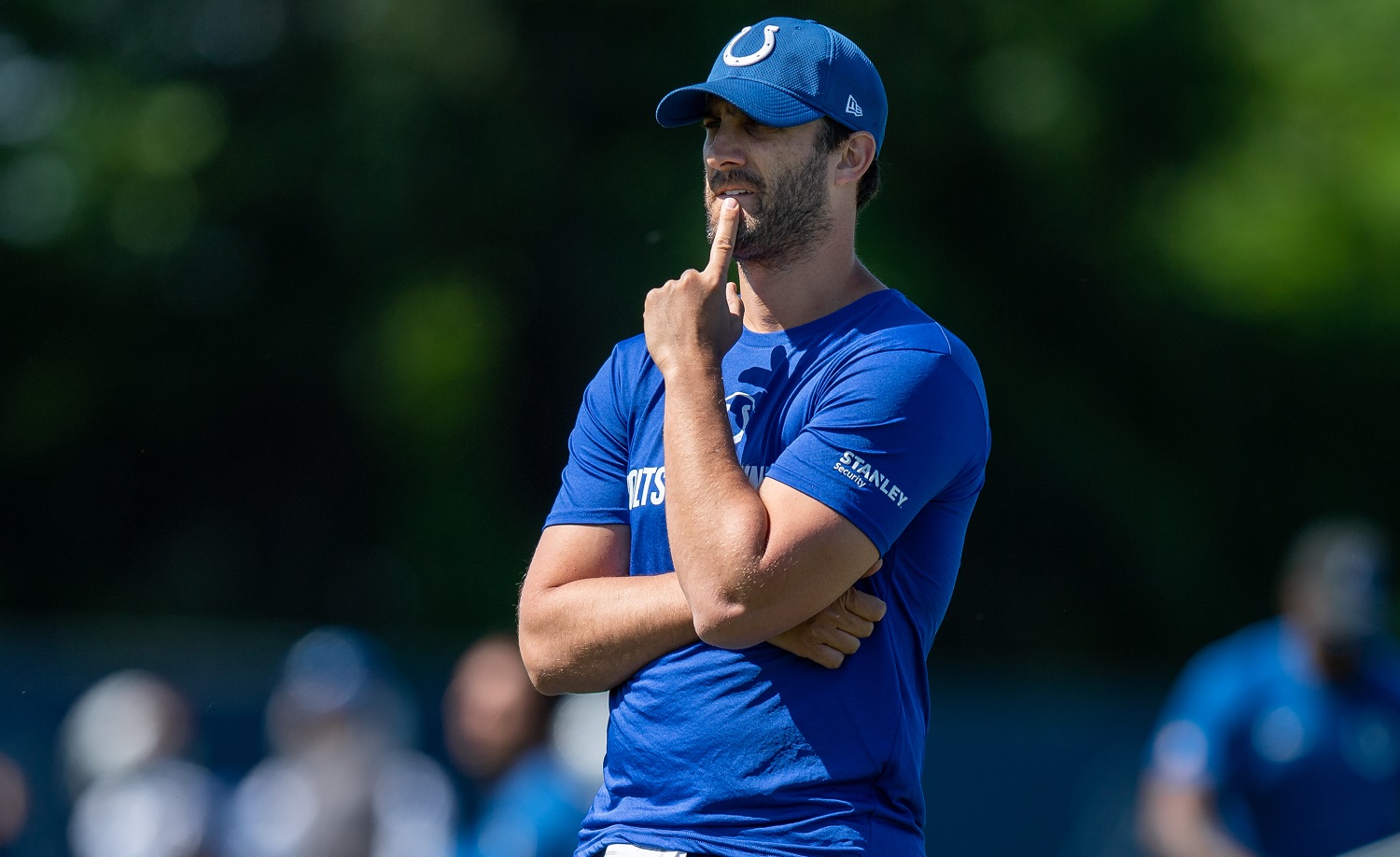 Say this about Nick Sirianni: He doesn't play games – other than rock-paper-scissors. (We'll get to that momentarily.) Sirianni has made a rapid climb from position coach at NCAA Division III Mount Union in 2004-05 to head coach of the Philadelphia Eagles as of Jan. 24, 2021.
In between, Sirianni made four stops on NFL coaching staffs, with his most recent stint being as the offensive coordinator for the Indianapolis Colts under head coach Frank Reich. Sirianni made an impact in his three seasons with the Colts, but the degree is hard to assess.
His made his debut as coordinator in 2018, the year Andrew Luck returned after missing a full season due to injuries. The Indy offense shot up from 30th in the league to fifth in scoring. Luck's abrupt retirement forced the Colts to scramble in 2019, restoring Jacoby Brissett as the QB. Other than a notable improvement in the ratio of touchdowns to interceptions, Brissett's state remained consistent.
The 2020 season, of course, saw Sirianni working with Philip Rivers, who turned out to be a one-season placeholder. Reich will tackle the 2021 season with ex-Eagles signal-caller Carson Wentz as his quarterback. The two were together in 2016-17 while Reich was Philadelphia's offensive coordinator.
The new coach has a quirky way of evaluating draft prospects
The NFL draft is serious business. Picking the right quarterback can guarantee 10 victories a season for a decade. Picking the wrong offensive tackle might get that same quarterback mangled. It's why general managers try to dig up every available bit of information on players they're interested in drafting.
That normally includes talking to their coaches, scouring the players' social media accounts, and finding out who they hang out with away from the football field. Teams didn't do the usual high-volume, face-to-face interviews this spring because there was no NFL Scouting Combine in Indianapolis.
Still, Philadelphia Eagles coach Nick Sirianni wasn't satisfied without knowing what made the players that they could interview tic-tac-toe.
Oops, wrong game. We meant to say Sirianni wanted to know what made them tick. And he thinks he accomplished that by challenging the prospects to games of rock-paper-scissors.
"It was kind of fun to see that," Eagles general manager Howie Roseman said during the team's pre-draft news conference.
Philadelphia Eagles coach Nick Sirianni explains his rationale
Nick Sirianni tried to downplay the extent of game-playing he did on Zoom calls with draft prospects, but the new Philadelphia Eagles coach didn't deny using rock-paper-scissors as a way to assess players.
"We didn't go earth-shattering on these games, right," Sirianni said, according to PhillyVoice.com. "I played a couple of them at rock-paper-scissors. It was as easy as that. Rock, paper, scissors, let's see how competitive you are. I'm competitive. I'm going to be talking trash to them. Did you talk trash back to me?"
Sirianni also said the Eagles also threw out "Jeopardy!" questions at job candidates.
"There's different ways to do it, it looks a lot of different ways, but our coaches got so creative with this," Sirianni said. "They all did a great job of just figuring out how to compete, because everyone's 'compete' looks a little different."
Coming off a 4-11-1 season, the Eagles could use a whole bunch of guys ready to compete.
Like Sportscasting on Facebook. Follow us on Twitter @sportscasting19.