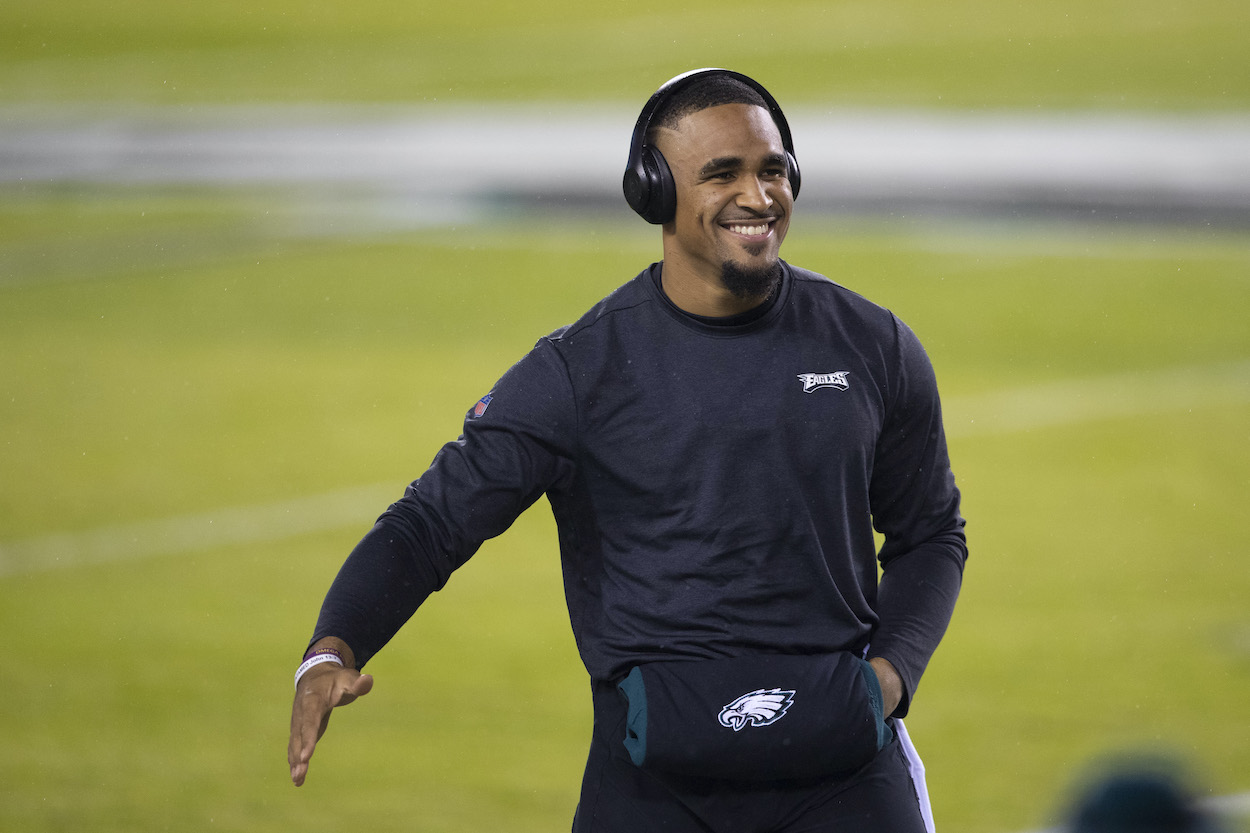 Eagles QB Jalen Hurts Spent His First NFL Paycheck in the Most Philadelphia Way Possible
When Jalen Hurts cashed the first paycheck from his $6 million rookie contract, the newest Philadelphian knew exactly what to spend it on.
Jalen Hurts was born and raised in Houston, Texas. He played his college ball in Tuscaloosa, Alabama, for three years and Norman, Oklahoma, for one more. So when the star quarterback was selected by the Philadelphia Eagles in the second round of the 2020 NFL draft, he embarked on a journey to a faraway land that was completely unfamiliar.
After he signed the dotted line on his first NFL contract, Hurts immediately set out to ingratiate himself with the city he now called home. And how do you do that in Philadelphia? With a Philly cheesesteak, of course.
Jalen Hurts signed a $6 million rookie contract with the Eagles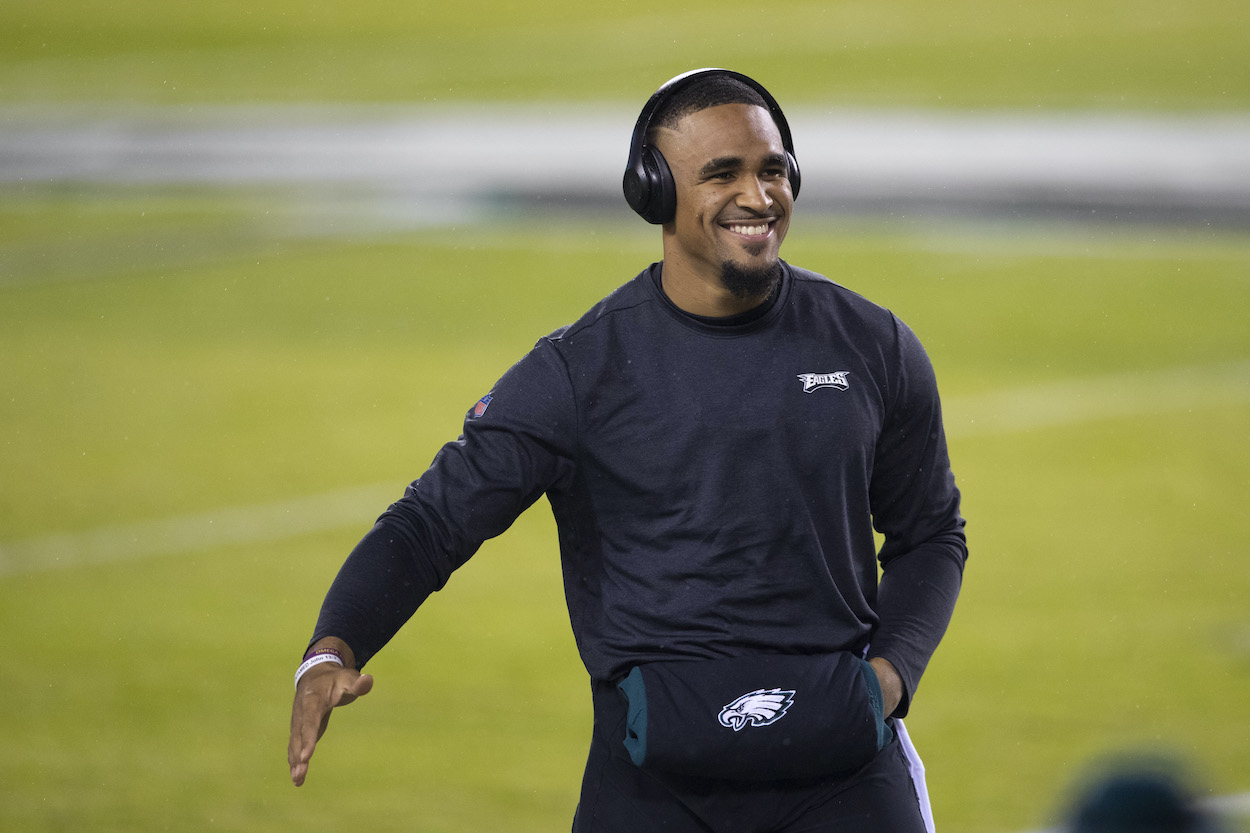 In one of the more shocking moves of the 2020 NFL draft, the Eagles selected Jalen Hurts with their second-round pick. Carson Wentz was still the clear starter in Philadelphia, so the pick made little sense to anyone outside of general manager Howie Roseman's draft room.
Either way, Hurts wasn't complaining. The rookie quarterback later inked a four-year rookie contract worth $6 million with $2.8 million guaranteed. His contract also carried a $1.9 million signing bonus.
Not too shabby for a 22-year-old.
Hurts spent his first NFL paycheck in the most Philadelphia way possible
NFL rookies do all sorts of things with their first NFL paychecks. Some splurge on fancy cars and jewelry, some use the money to pay back their families for all the sacrifices they made, and some just throw it all into a savings account.
Jalen Hurts, though, used his first paycheck to make himself a true Philadelphian. He recently spoke to GQ Sports about how he spent his first million dollars, and his initial purchase would make anyone from the 2-1-5 proud.
"The very first thing, we went to the mall in Philadelphia," Hurts told GQ Sports. "I got a Philly cheesesteak from Larry's, of course, and I went and got some Philadelphia gear. I got some bomber jackets. A Kobe [Bryant] one, I got an Eagles one, I have a Phillies one. All of the Philadelphia gear I got probably added up to like $1,000."
Some might argue that Larry's is a questionable cheesesteak choice given all the other options available in Philadelphia, but Hurts has plenty of time to get around town and try them all.
How else did Jalen Hurts spend his first million in the NFL?
Throughout the rest of the interview with GQ, Hurts described how else he spent his first million dollars. Along with the Philly mall trip, he upgraded his wardrobe, donated to charity, helped his brother pay for his wedding, paid for his sister's future tuition, and saved most of the rest.
Hurts even offered up some money-saving tips for all his fans.
"There are a ton of ways you can save money and be smart about your money," Hurts said. "Instead of buying a brand new car, because it depreciates as soon as you get off the lot, you can buy a used car or lease a car. Instead of going out to eat all the time at these five-star restaurants, you can simply cook at home. The third way you can save money is on the phone plan, like Straight Talk. It runs on the same major networks like other brands, but it'll allow you to save a lot of money."
Thanks for the advice, Jalen, and welcome to Philly.