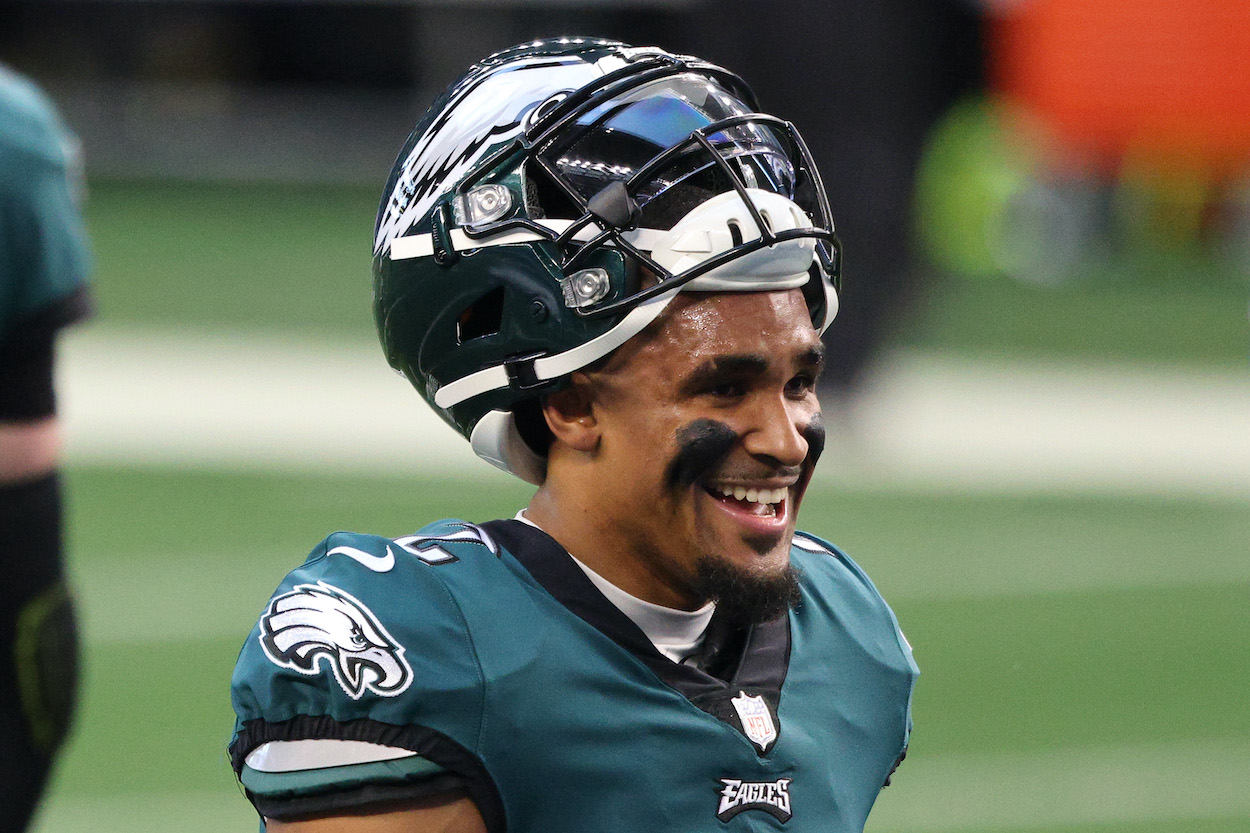 Eagles QB Jalen Hurts Receives a Glowing Endorsement From the Best Possible Source
Legendary Philadelphia Eagles QB Donovan McNabb has full faith in Jalen Hurts to bring the franchise back to their winning ways.
Jalen Hurts has a ton of pressure on his shoulders entering his second NFL season. The Alabama and Oklahoma product is officially out of Carson Wentz's shadow, and the Philadelphia Eagles will use the upcoming season to determine whether Hurts should be their starting quarterback moving forward.
Ahead of his all-important second season in Philly, Hurts received a glowing endorsement from a QB he can only hope to emulate in Philly: Donovan McNabb.
Donovan McNabb supported the Jalen Hurts draft pick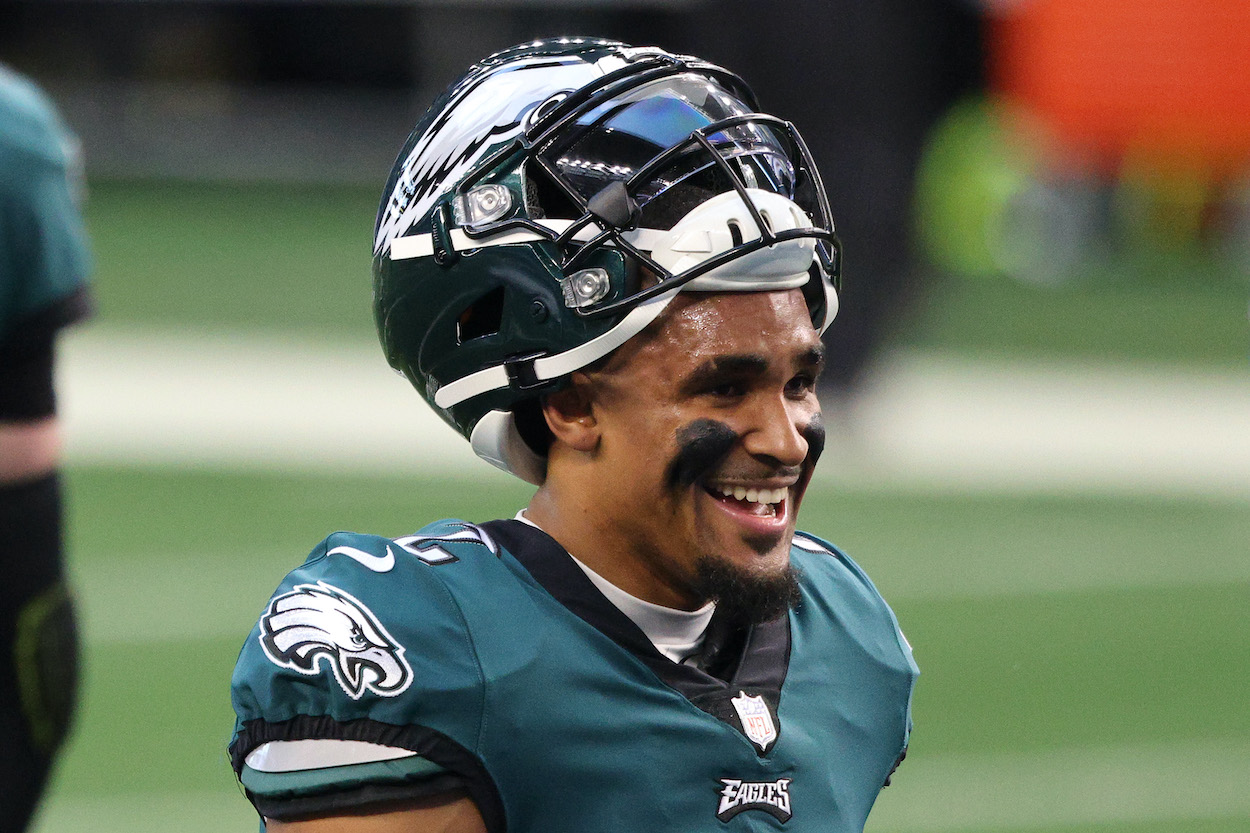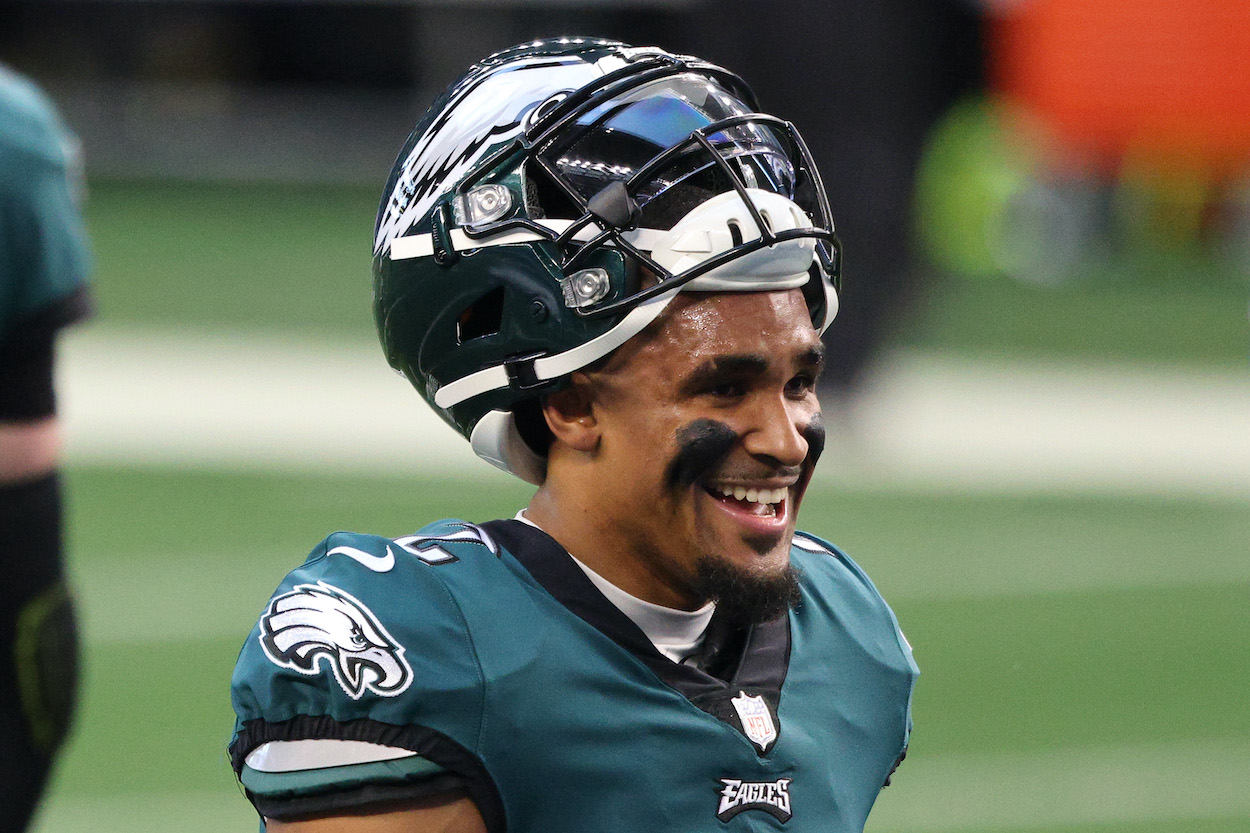 When the Eagles stunned the football world by selecting Hurts in the second round of the 2020 NFL draft, not many fans agreed with the decision. Wentz was only 27 years old at the time and three years removed from his MVP-caliber season, so using a valuable asset on a backup QB seemed to be a foolish move by general manager Howie Roseman.
But McNabb, who's considered by many to be the greatest quarterback to ever put on an Eagles uniform, was actually a fan of the pick.
"I like the fact that Jalen Hurts is playing under a West Coast system, where he can learn from Doug [Pederson], which I learned from Doug in my rookie season," McNabb told CBS Sports Radio's The Zach Gelb Show last year. "This will be a great fit for him, to at least learn under Doug, be able to continue to refine his three-step, five-step, seven-step drop, which he's done throughout this offseason, and knowing, and seeing, obviously, the result of it all. So I'm excited about it."
Obviously, Pederson isn't around anymore to help Hurts develop as a starter, but McNabb's point still stands. One year later, the Eagles have become Hurts' team.
Hurts receives glowing endorsement from McNabb
McNabb took his final snap with the Eagles in 2010, but he still regularly keeps up with the team and roots for them to succeed. When he was recently asked by Rob Maaddi on the AP Pro Football Podcast about his expectations for Hurts in year two, McNabb only had positive things to say.
"Everywhere he's been he's won," McNabb said. "He came in and had some splash plays and did a great job for the Philadelphia Eagles when he started. Now he's gonna be a full-time starter. Do I expect anything different? Absolutely not. I know the work that he put in this offseason and who he worked with, so now he just has to build the chemistry with the coaching staff. You have to be able to build chemistry throughout that offense with the rest of the players. Do they have enough pieces around him to be successful is the question."
He's not wrong there. Hurts won't be surrounded with the most talented offense in his first full year as a starter in the NFL, but McNabb still has high hopes for the young QB.
What does Hurts need to prove this season?
Hurts went 1-3 as a starter last season, but he showed some real promise as both a passer and a runner in the Eagles offense. He threw for six touchdowns and ran for three more, but he also completed just 52% of his passes and threw four interceptions.
If Hurts wants to convince the Eagles he's the quarterback they should build their future around, he needs to improve as a pocket passer in year two. That might be a tough ask with the lack of weapons he has around him, but former Alabama teammate DeVonta Smith should provide Hurts with the game-breaker he needs on the outside.
Philadelphia also values the quarterback's ability to stay healthy, so Hurts must prove his durability by playing a full season. If he can stay off the injury report, take care of the ball, and continue to show his worth as a scrambler and improviser next season, Hurts might just lock up his spot under center for the Eagles for years to come.