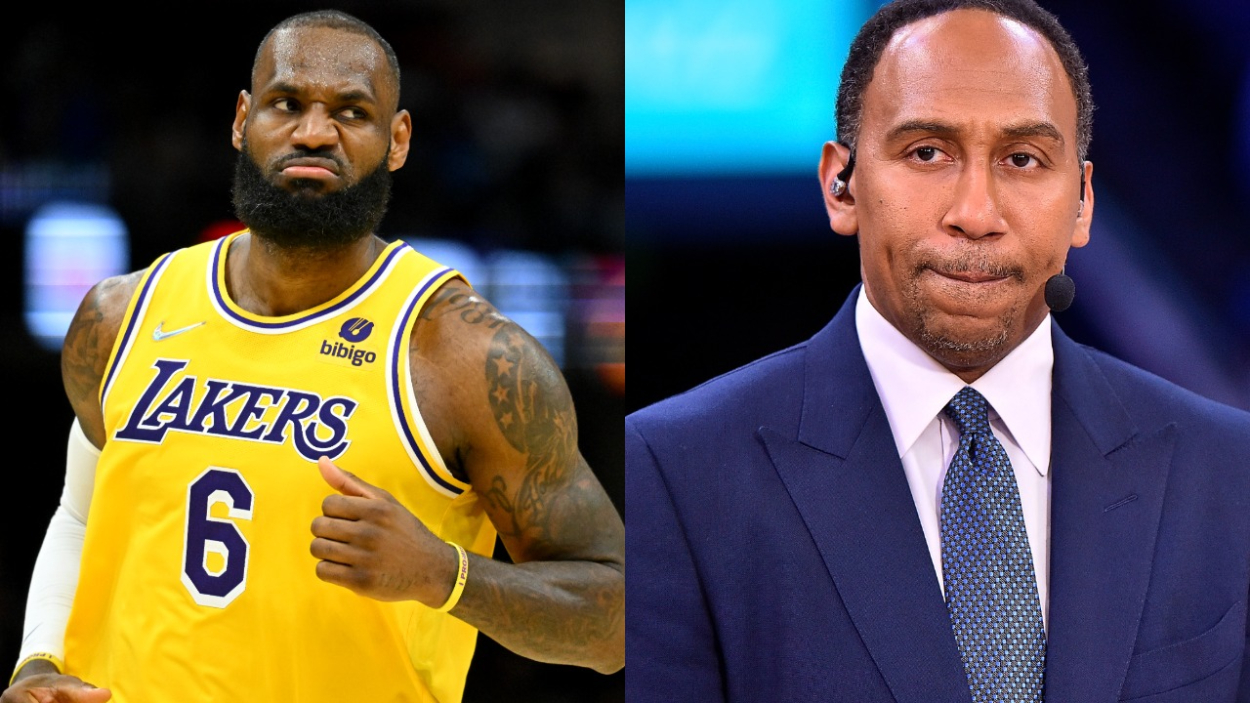 LeBron James Accused of Lying by Stephen A. Smith: 'Does Anybody Really Believe That?'
LeBron James recently made an interesting comment during his Los Angeles Lakers exit interview, and ESPN commentator Stephen A. Smith accused him of lying.
It's the worst kept secret in the NBA: LeBron James has significant power within the Los Angeles Lakers' front office. During a day in age when teams allow their superstars to have a lot of say, James is easily the most influential player in the league.
NBA Twitter doesn't call him LeGM for nothing.
So, James' recent comments about the Lakers' upcoming offseason led to some raised eyebrows. ESPN commentator Stephen A. Smith even accused the four-time NBA MVP of lying.
Stephen A. Smith accused LeBron James of lying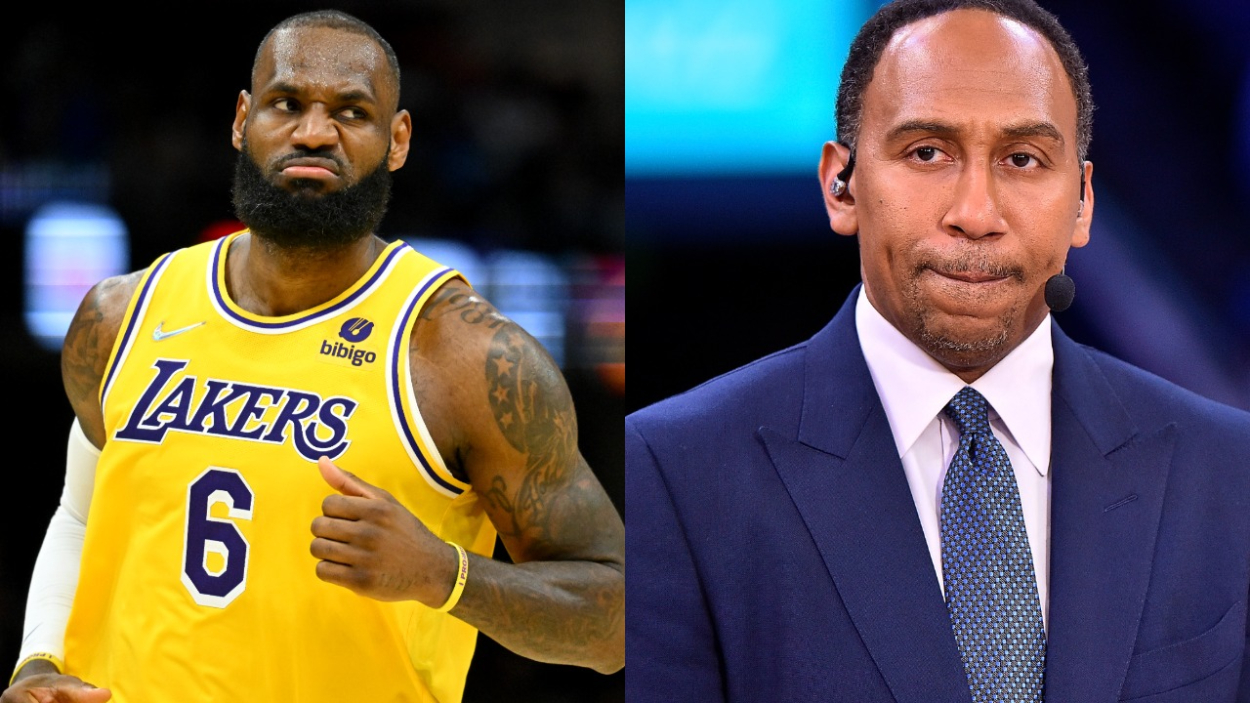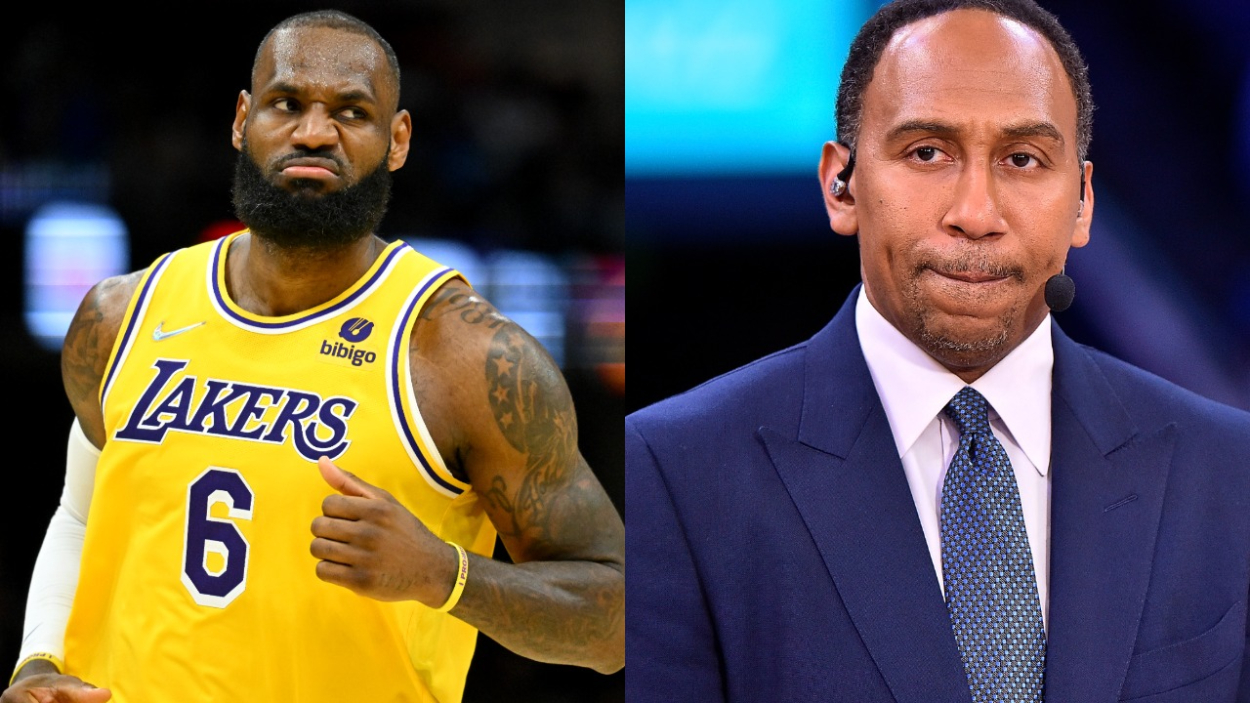 When asked about any potential collaboration with the Lakers' front office this offseason, LeBron James tried keeping the attention off himself during his recent exit interview.
"I think the front office is gonna do whatever it takes to help this ball club become a better ball club from top to bottom," he said, per the team's YouTube. "They ask me my opinion, I'll give my opinion, but at the end of the day, they're gonna make the decision that they feel is best for the franchise. And it's my job to make sure I'm ready at the start of training camp and ready to lead the franchise and lead the team that's put on the floor – whoever that may be."
So, James plans to stay quiet until he has to report for training camp? Stephen A. Smith isn't buying it.
"Does anybody really believe that?" Smith said on the April 12 episode of Stephen A's World. "That LeBron James, time ticking on his career, the window for championships closing, he's just gonna sit back all offseason and say absolutely nothing? And just see who happens to be on his team come training camp? Really? Come on y'all. You know he's lying. And even if he's not, that just goes to show that LeBron had too much say in how last offseason went, when he let emotions and ego get in the way of his usually flawless basketball IQ and vouched for Russell Westbrook and him as teammates."
He continued: "No one believes LeBron's gonna be hands off this offseason, ladies and gentlemen. 'If they ask me my opinion,' that's a good one, LeBron. Good try."
LeBron James will likely influence decisions, but he doesn't get final say
LeBron James received a lot of flak this year for allegedly pushing the team to acquire Russell Westbrook. The move simply didn't work, as LeBron and Russ couldn't click on the floor.
James certainly deserves some of the blame, but he wasn't the one who made the final decisions. General manager Rob Pelinka and any of his superiors (the Lakers' power structure is messy) are the ones who held that power.
Stars run the NBA. Teams want them to remain happy so that they don't pack up and eventually leave to go elsewhere, which is why the front offices typically ask for their input on personnel decisions.
LeBron James – and Dwyane Wade and Chris Bosh – helped pioneer the player empowerment movement.
So, yes, Pelinka and company will likely collaborate with LeBron on the moves they make this offseason. But they get final say. If they don't think a particular player is right for the team, they should trust their guts.
No matter what happens, though, we can all agree that LeBron James probably won't stay quiet throughout the next several months.